Bathroom Storage Furniture
Available in a range of styles from some of the world's top brands, as well as home grown designs manufactured in our factory in Birmingham; Bathroom City's bathroom storage furniture cupboards are the perfect solution, providing supreme quality and versatile styling.
The bathroom requires a heap of products to make your life easier, so complimenting your suite with bathroom storage units to match your wash basin vanity unit adds a wealth of style and functionality to your suite. Bathroom City have 100s of storage options on display in our luxury showrooms ready to take away today.  We over one two three and four drawer, simple door units or a mix of both in 100s of size colour and style options.  You can also finish off your bathroom look with matching mirror wall cabinets. 

Pages
How to Increase Storage Space in your Bathroom Suite
Even in the largest family bathrooms, without the correct eye for storage, the space can look cluttered and unsightly with an over exaggeration of shower gels, soaps, excess toilet rolls, kids toys and much more.
At Bathroom City we've got a bathroom storage solution for any bathroom interior, with a full range of bathroom cabinets to compact bathroom corner cabinets.
Bathroom storage does not necessarily boil down to simply purchasing more cabinets or shelving. A basic addition can solve most problems, but there are a few more factors to consider when trying increasing your bathroom storage space.
When developing a brand new installation it's easy to pick and choose a good level of storage facilities: you know how many people you live with and how many bathroom essentials are scattered around your current space, so it's easy to pick the right sized storage.
For luxurious storage solution, we highly recommend the stylish range of units from Pelipal. The Primadonna, Contea, Bani, Berry, Pina, Roulette, Talea, Loa and Cassca ranges are all well worth checking out for an unrivalled design which is unique and practical.
Of course, it is not always ideal to begin cramming in huge units into an existing suite or even at the beginning of a new installation: not all bathroom suites are ideal sizes and not all families are as big as the Waltons.
For more compact spaces, a corner cabinet can be the perfect way to gain extra storage, while not eating in to your bathroom space. The HiB Denia Corner Cabinet for example is a discreet way of adding storage and an additional mirror to your bathroom suite.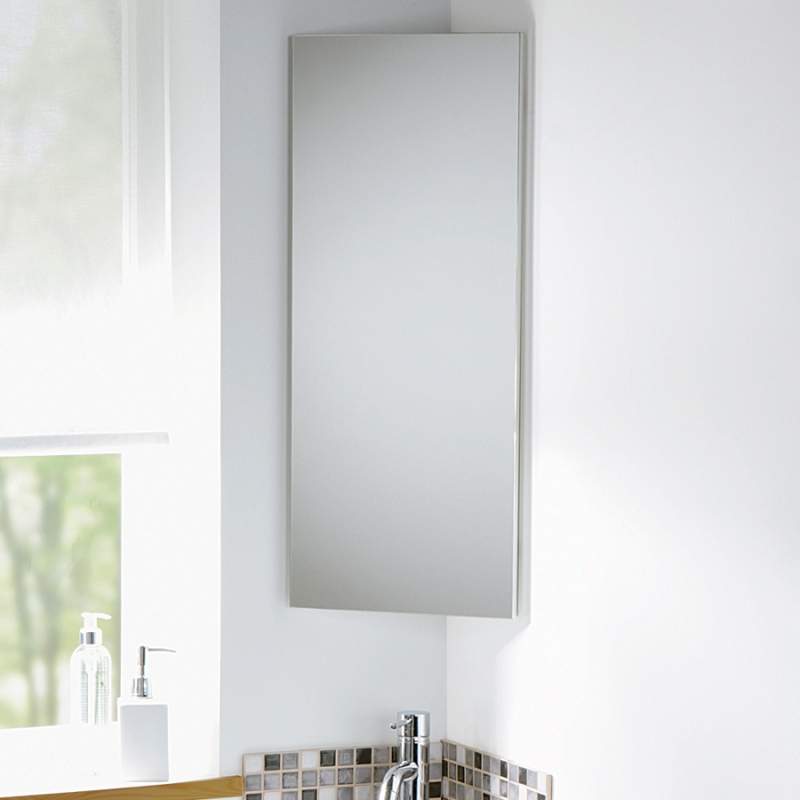 So, enough if cabinet, there are lots more ways to increase storage and even some that may not involve you parting with any cash.
It doesn't matter how many people use your bathroom, towels can still be a pain and nothing is more common then giving yourself the once over, dropping the towel on the floor and strutting out of the bathroom; leaving the towel to fester, not only look untidy but also can get a little smelly and mouldy.
Here's a thought, why not give them something to throw it on? Adding an elegant wicker chair can be the solution to store towels and is a big enough target for men to hit. Of course this requires a bit of space but is a simple solution that works and looks amazing.
Alternatively, adding robe hooks or a row of pegs to your walls can be a good way of reminding people to hang up there towel after use.
Toilet rolls obviously are a bathroom essential but that does not mean that the entire 24 pack needs to lay dormant in your suite, find a place outside the bathroom to store essentials like toilet rolls such as under the sink or in the airing cupboard and you'll soon discover that one roll at a time is enough for any bathroom.
Finally, have you ever looked in your cabinet, shelf or window sill and thought what exactly it's storing? After years of collecting dust it's safe to say that the Old Spice aftershave balm your Mum bought you in the late 90's is not going get used. Yes, simple as it sounds, have a tidy!
We hope our brief guide to bathroom storage has helped you choose the right cabinet or storage furniture for you. The right choices early on in your bathroom development can save a lot of hassle down the line if your family grows.