Baths
With everything from large double ended baths perfect for sharing, luxurious freestanding baths which stand the test of time and relaxing whirlpool baths ideal for indulging alone, Bathroom City's vast range of styles offer a design suited to any modern or traditional suite.
Whether you require a small compact space saving bath for the smaller bathroom or en suite or you have a large space for a luxury bath design, nothing compares to washing away the stresses of the day in an extra deep absorbing whirlpool bath tub.
Home to top brands such as Heritage, Phoenix and Silverdale, Bathroom City promise luxury products as well as a satisfying and easy to use service, dedicated to finding a bath that suits your installation.
How to Choose the Right Bath for You
The bathroom isn't just a practical concept in each of our homes, but is a place in which we want to be able to relax, unwind and enjoy the peace and luxury a well-designed bathroom can reward us with.
Luxury bathrooms are becoming more affordable and achievable in the home, allowing you the indulgence you might expect from a hotel or spa in your everyday life. There is a wealth of awe-inspiring furniture, units, baths and technology available to make your bathroom experience a high class one.
As the bathtub is the ultimate place to relax, not to mention the largest item in your bathroom, choosing the perfect bath is essential. Bathroom City has a wide range of tubs available including freestanding baths, roll top baths, boat baths, slipper baths, shower baths, whirlpool baths, straight baths, L shaped baths, P shaped baths, acrylic baths and more. How you will use the bath in your daily life and the style of your bathroom are important factors when making your decision.
Who is the Bath For?
If you have a family with young children, you will probably need a bath that is easy to reach in and out of and has plenty of room.
At Bathroom City many of our large baths come without tap holes so you can customise the bath to suit your family's needs. If you're a couple you may be interested in a double ended bath, allowing two people to bathe simultaneously, whilst still allowing each person enough room to enjoy the soak.
Many of our baths are reinforced and offer enhanced thermal properties - maximising rigidity and providing you with an unforgettable bathing experience.
Practicality Versus Luxury
Do you have room for a bigger bath? Will your current bathroom accommodate a bath with all the latest high tech additions? Can you afford to upgrade? Picking a bath that's right for you means that it fits around you and your life, not the other way around.
Sometimes, while we'd all love a luxurious bath, our lives or budgets don't allow for this. Whatever the case, Bathroom City have a bath for everyone, and finding the perfect balance between practicality and luxury is something we pride ourselves on.
For example, our whirlpool bathing systems can be attached to an existing tub to give you the feel of luxury and relaxation without breaking the bank if a whirlpool bath is out of your price range. From 6-18 jets, these whirlpool systems can take an ordinary bath into a whole new dimension.
If practicality is your priority, you might find your answer in the form of a shower bath. Designed to allow the option of showering or bathing, the shower bath gives you the extra space to enjoy both experiences without taking over your entire bathroom. Available as L-shaped baths or P-shaped baths, these are well worth considering if you're trying to save space.
An L-shaped bath combines the wider standing room of a shower cubicle with the familiar shape of a straight bath in order to give you the best of both worlds. A P-shaped bath does a similar job but is curved to give it a softer look.
Hardwearing acrylic baths are a good option for their excellent thermal properties which means they retain heat and are warm to the touch.
Aesthetics
For some, the bathroom is designed to be beautiful. Curvaceous lines, intricate detail and colour may be top of the priority list. Your bath can help build on the theme of a bathroom and in many cases be the focal point.
Whether you're looking for a modern bath or traditional bath, it is essential that your choice integrates with your décor. For example, a freestanding bath is often used to create a stunning bathroom centrepiece. Usually designed with beautiful leg detail and placed within the bathroom to be the focal point, a freestanding bath can create the perfect mix of traditional bathing and luxury indulgence. 
Different varieties of freestanding bath include roll top baths with their distinctive curved rim, slipper baths which are single ended baths that raise at one end to give shoulder support, and boat baths which have a double ended design that raises at both ends. These timeless traditional baths complement period-style bathroom installations and create a luxurious feeling of quality. 
If you have a contemporary interior then there are modern baths that have the wow-factor and bring designer curves and high-end chic to your minimalist bathroom. 
Don't forget, when thinking about the aesthetics for your new bath, bear in mind accessories such as taps, wastes and plugs. Traditional baths are complemented by ornate and elegant accessories complete with period flourishes and modern baths can be complemented with minimalist designer taps finished in sparkling chrome. 
It's the finishing touches that give your bath and bathroom character.
Baths at Bathroom City
Bathroom City has a full range of freestanding baths, roll top baths, boat baths, slipper baths, L shaped baths, P shaped baths, shower baths, straight baths and whirlpool baths from many of the leading bathroom brands. Whether you want a modern bath or a traditional bath the experts at Bathroom City will help you make the right choice for you.
Add Luxury to your Bathroom Suite with a Roll Top Bath
If you're looking into the bleak and tired existence of your current bathroom suite in desperate need of refurbishment, it can be difficult to begin dreaming up your ideal bathroom suite when you have such a desolate space in front of you.

A lack of inspiration from your current suite can subtly affect the decisions you make in the redesign, for example looking at the placement of your old bath can make you automatically assume that we must position a new bath in the very same spot, especially if space is at a premium. 
It's these design ideas that make roll top baths and freestanding baths an overlooked option in bathroom redevelopment, despite being one of the most luxurious and timeless bathing solutions.
What is a Roll Top or Freestanding Bath?
A truly traditional feature in any bathroom, roll top and freestanding baths are the quintessential design that most will imagine given the question "imagine a bathroom". 
Standing as the focal point in your bathroom suite, roll top and freestanding baths can be located anywhere in your space, not just shyly tucked away in the corner like most standard straight baths, and capture the essence of period appeal while providing a comfortable and relaxing bathing solution. 
Known for their ball and claw feet, a traditional roll top bath or freestanding bath is raised from the floor and can be entered at any angle, often found coupled with a floor standing tap. 
Bathrooms that utilise the grandeur of a luxury roll top bath often exude traditional appeal, as the typical freestanding bath offers a more vintage feel then the norm, although modern freestanding baths are also a particularly popular choice amongst customers. 
Bathroom City is home to a wealth of traditional and contemporary roll top and freestanding baths in a huge range of shapes, sizes and styles.
Choosing the Right Roll Top Bath for your Bathroom Suite
Like all popular bathroom features, the market is packed with different styles so without actually entering our showroom and speaking to our experts it can be hard begin searching for a roll top bath that reflects your aspirations.
Starting with a tried and true traditional roll top bath, the Bentley Double Ended Traditional Freestanding Bath from Imperial Bathrooms captures the character of premium 19th century artistry, providing a sumptuous bathing experience within its generous proportions and comfortable double ended design, perfect for two people to enjoy simultaneously.
The Bentley freestanding roll top bath is at the forefront of luxury styling, designed to grab the attention of everyone who enters your bathroom, combining a high quality cast iron construction, beautiful ball and claw feet and complete with a grey primer finish so that you can paint the exterior to suit your bathroom suite – a truly luxurious take on traditional vogue.
Slowly blurring the lines between core Victorian appeal and modern chic, the Classico Traditional Cast Roll Top Bath from Clearwater tones down the period details for a smoother more advanced look that bridges the gap between old and new for a look that exudes an unrivalled timeless quality.
The Classico roll top bath is not just a standout feature; it also offers an extremely versatile look that can be accompanied by a wealth of other bathroom furniture and sanitaryware, allowing the bath to sit both modern and classically styled bathroom suites.
Fast forwarding further into more contemporary styles, the Brindley 1700 Soaking Free Standing Bath, is a stunning modern design that exudes minimalist chic with its sleek curves and spacious design, choosing to swap more traditional feet for a roll top bath that sits neatly on the floor.
Ideal for modern bathroom suites, the Brindley roll top bath is best coupled with contemporary bathroom furniture and sanitaryware for a unique take on classical bathroom design, with a double sided Lucite acrylic construction for an even longer life.
What is Carronite™?
Carronite is a unique, high tech, glass reinforced resin patented by The Carron Company in 1986.
Carronite baths and panels are finished with warm, high gloss 5mm acrylic, which is durable and easy to clean. Their unique cradle support system and 18mm baseboard offers total rigidity and stability, minimising problems with sealing. Carronite baths are triple layer reinforced and can retain heat for approximately 30 minutes longer than standard acrylic baths, as well as being 30% stronger. Believe it or not, six Carronite baths can take the weight of a tri-axle tractor unit!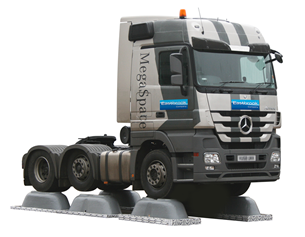 With a range of baths and panels in different styles and sizes available, as well as optional extras such as headrests, twin grips and bespoke whirlpools on some models, there are so many reasons a Carronite bath is the perfect addition to your bathroom suite. Carron are so confident in the quality of their Carronite bathtubs that they all come with a 30 year guarantee.