Bathroom Trends of 2019
Your bathroom is your personal oasis that lets you forget the daily grind and lets you feel pampered. But you need to make your bathroom inspiring to accomplish this sense of escape. This simply wouldn't be possible if your bathroom is cluttered and uninspiring. So take a step back and explore some of the latest bathroom designs and new bathroom trends of 2019.
---
Bathroom City's Top 7 Bathroom Trends of 2019
1. Open Bathroom Concepts
Having the shower as well as the bathtub in the same area of your bathroom is becoming increasingly popular. Yes, that's right. The reason is this arrangement not only presents an airy spa-like look but also takes up less space. Imagine how much space you would need for designing separate showering and bathtub areas. This novel way of using space gives you the opportunity to fit in both a shower and a bathtub even if your bathroom is small. You need to just install a glass panel to separate the water space from the remainder of the bathroom. Overall, open bathroom concepts are elegant and spacious.
To create a feeling of open space and a clean yet elegant look, check out our stunning collection of Shower Baths and Fitted Bathroom Suites at our online bathroom store.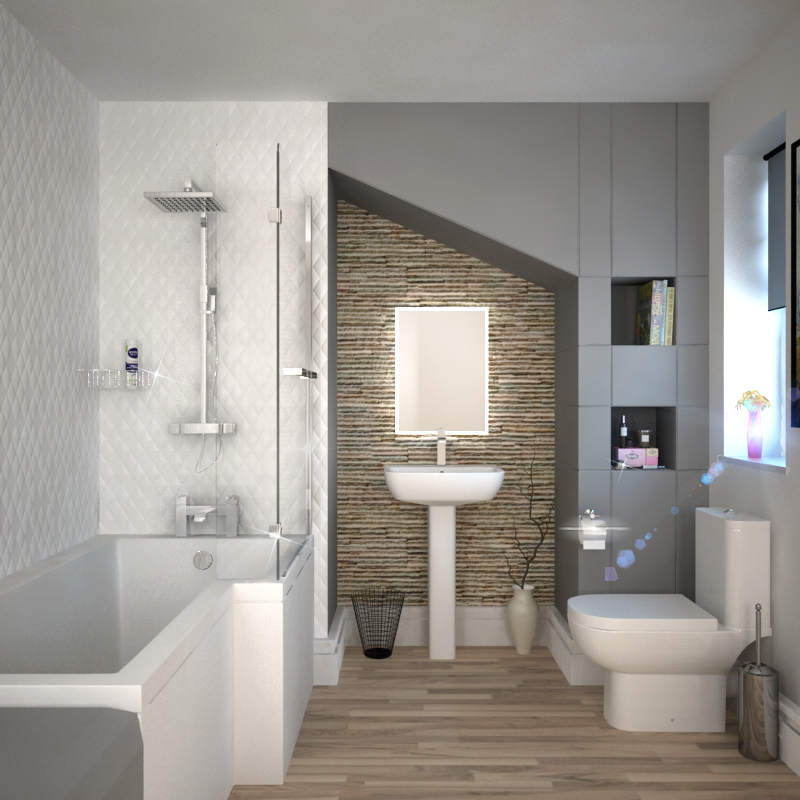 ---
2. Wall Hung Vanity Units
Coming to the subject of new bathroom furniture trends, Wall-Hung vanity units are doubtless the top trend this year. Although Wall-Mounted vanity units had been a trend on their own during 2017 and 2018, they have been a rage this year. These units are brilliant because you can store your daily essentials out of sight. Also, they provide you with a stylish storage solution while saving space as they hardly need any floor area.
You can take your pick from a wide range of sizes and shapes of gorgeous Wall-hung Vanity units.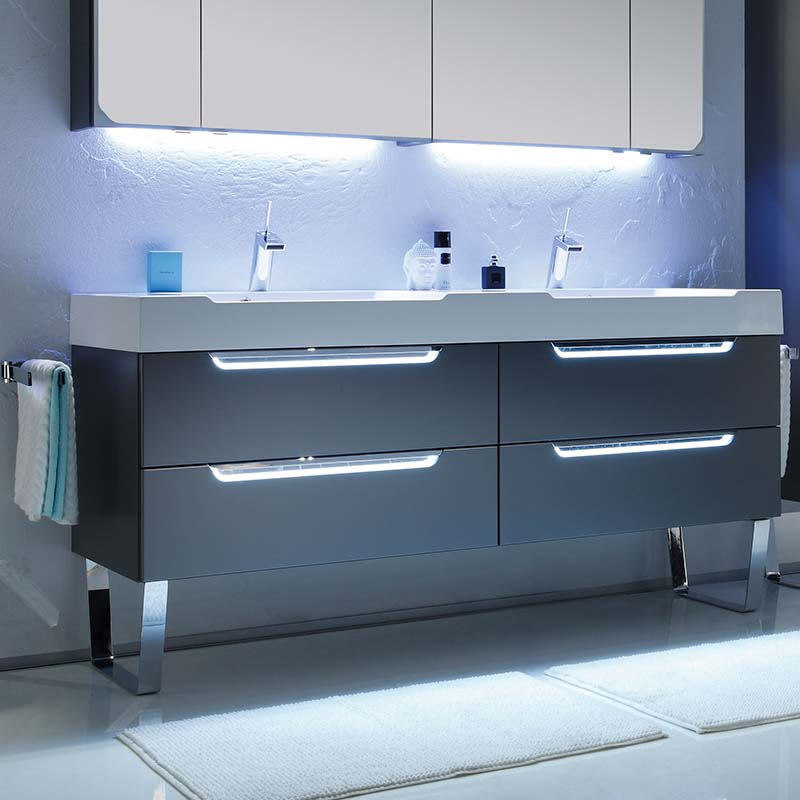 ---
3. Slimmer and Sleeker
As homes get smaller in the UK, the year 2019 has signaled the arrival of some of the sleekest bathroom fixtures, tubs and consoles to date. If you blink, you'll miss the true effect of these ultra-slim bathroom accessories. These accessories are, however, perfect for small or challenging spaces as the square footage impact of these slim accessories is low. And thanks to their timeless design, your bathroom architecture will remain contemporary for many, many years.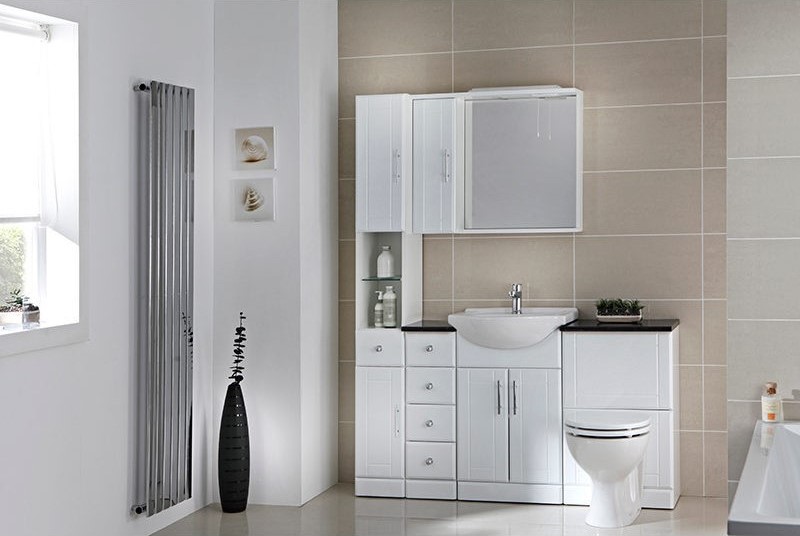 ---
4. Prime Artwork
If photography and art can be used to express your taste in all the other rooms of your home, why should you overlook the bathrooms? A sophisticated piece of art presents an impactful focal point inside your bathroom, especially if you keep the scale large. The artwork is available in varied styles and aesthetics that include:
Serene and Elegant
Scenic and Stunning
Playful and Modern
Vintage and Awe-inspiring, and
Calming and Nature-inspired
Choose the artwork that you are sure will not make you feel bored even after looking at it for a long time.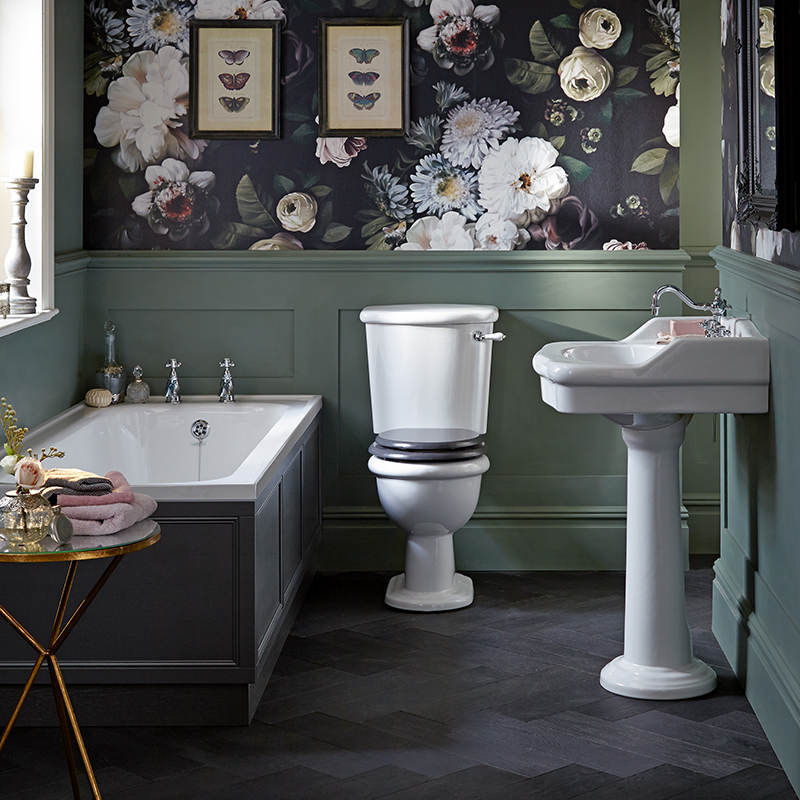 ---
5. Statement Bathroom Mirrors
Are you serious about making your bathroom spectacular? Then look to the mirror because a perfect mirror presents a pleasant, finishing touch to your bathroom. If your vanity is looking a bit jaded, consider replacing the mirror. The good news is that with the countless mirror options available, there's a perfect piece for your bathroom regardless of its style – contemporary, elegant, traditional or sleek.
In recent years, round mirrors have become the number one choice. And 2019 is not going to be any different. Other top alternatives include:
Mirrors with storage
Illuminated mirrors
Luxury mirrors
Bluetooth mirrors
Mirrors with Shaver sockets
Unique shaped mirrors
Antique mirrors
Small hanging mirrors
View our vast range of dazzling Bathroom Mirrors to install one in your own Bathroom.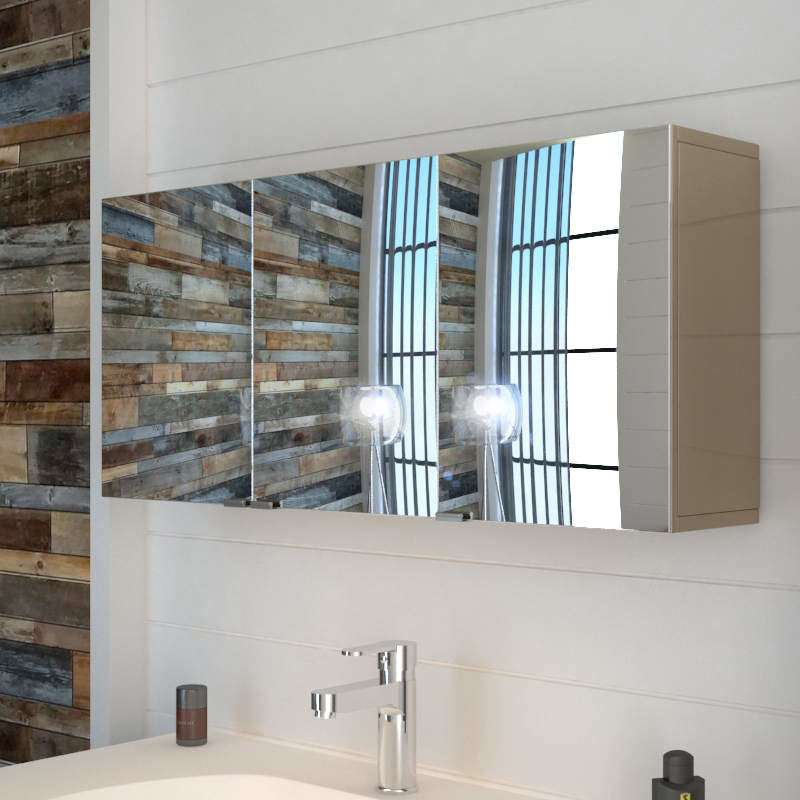 ---
6. Statement Natural Stone
A natural stone bathroom – natural stone countertop, natural stone floor, natural stone wall, natural stone bathtub or natural stone shelf – looks refined and elegant. When you use natural stone in your bathroom, you are making a luxurious design statement.
In fact, the natural stone becomes a statement piece and the focal point for your bathroom. However, the key to making optimal use of natural stone is using it in small doses. Avoid overwhelming the eye by using natural stone in large amounts. When it comes to natural stone, less is infinitely more.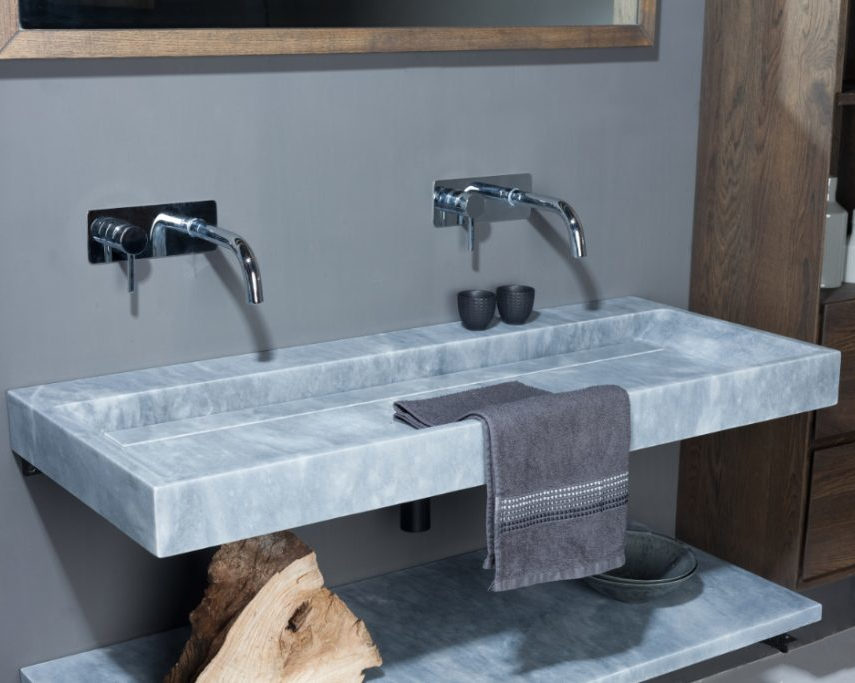 ---
7. Geometric Tiles
Geometry and tiles are a fascinating combination – they go hand in hand. This rising trend is here to stay. Geometric tiles come in an assortment of patterns, hues and finishes. Another advantage is that you have a wide range of delightful materials to pick from. You can use these designer tiles on the floor, walls and backsplashes.
When you use a specialty shape or pattern, your backsplash is guaranteed to stand out visually. Other than creating a cool backsplash design, you can add a pop of colour in the shower or fashion an attractive design on the floor. The possibilities are endless.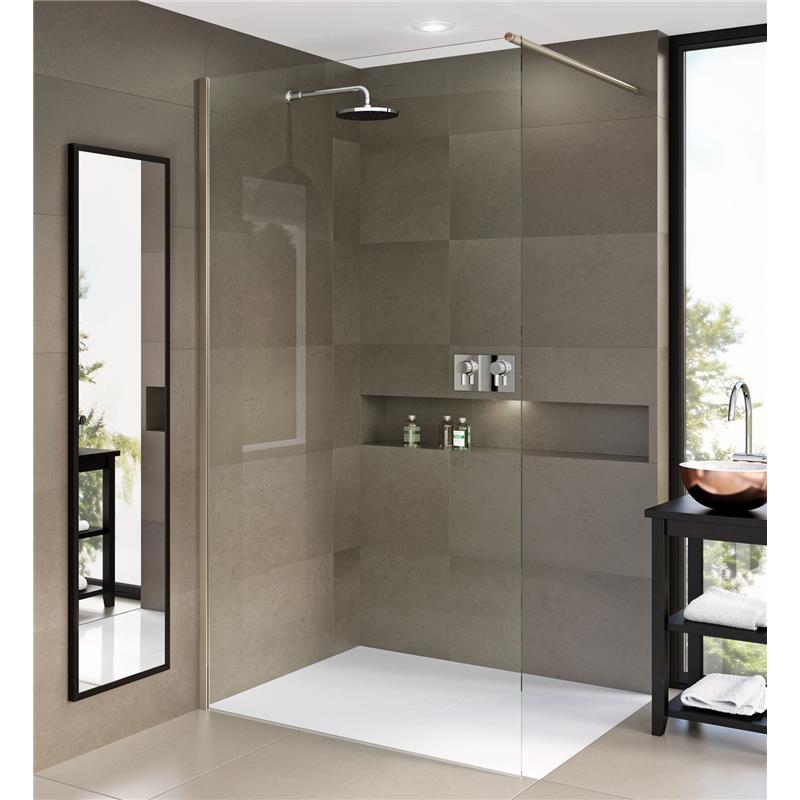 ---
Conclusion - Bathroom Trends
You have seen some of the latest bathroom designs and new bathroom trends we have compiled. We are sure you can discover some great ideas if you are designing a new bathroom. But if you are only renovating your bathroom, you don't need to opt for a total overhaul like when you are designing a new one. Swapping the taps, the sink, the showerhead, the bathroom furniture, the bathroom storage or the bathroom wall lights will do the trick.
---
Shop Complete Bathrooms
Bathroom City is the UK's leading bathroom specialist and manufacturer. With a well-established on-the-ground business infrastructure, you can be confident that we are not simply an online business. Take a look at the seductive new collections we have launched this year: stone bathroom basins, bathroom wall cabinets, wall hung toilets and striking roll-top baths.
Visit us online or in-store for your complete Bathroom needs.