Getting Creative on a Budget in the Bathroom
Of course, it's possible! The bathroom might be one of the most overlooked rooms in your home, and yet it's one that we spend a great deal of time in. Polls have also shown that a quality bathroom suite or updated remodel can have a very positive effect on the real estate value of your home.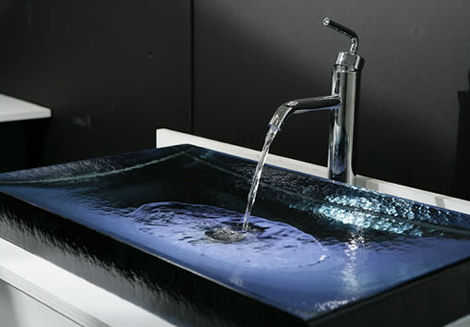 Exploring a variety of décor options presents an opportunity for you to get creative with your décor in the bathroom. And why should you invest so much time and effort in revamping the bathroom? If you are like most people it's a place for function as well as relaxation.
It's one of the most important and frequently used rooms in the home, and since you are going to be in there anyway, why not make it something you really love? It is fun to redesign your bathroom, it can be affordable too.
More than a Place to Go
We found these interesting statistics that help us understand how we feel about making improvements to our homes.
- More than 66% of homeowners in the United Kingdom view themselves to be 'improvers' of their existing property versus movers.
- 4% understand that investment in the bathroom is a good idea
- More than 10% of people in Britain purchased a house that required capital renovations
- 29% indicated that they wanted their bathrooms to be reflective of current styles or trends
- 27% said that creating a relaxing ambience was a priority
Where Do You Start?
Larger capital renovations will require a contractor and possibly building permits, depending on your local governance.
When it comes to plumbing and electrical, it really is better to hire a professional. However, if you are looking to simply create a facelift for your bathroom there are many 'design on a dime' ideas that can get you started. If you are handy you can save a lot of money with DIY (do-it-yourself) redecorating projects that will update your bathroom.
- Change the paint colour. Nothing refreshes your space faster than a fresh coat of paint!
- Change the fabrics and draperies to something more contemporary
- Creating a spa-like a bathroom? Why not opt for a luxurious blind for a plush look
- Upgrade your bathroom sink with something new and contemporary
- Artwork and accessories are easy to change and create impact as well