My First House Renovation
Finding a new house that ticks all the boxes can feel like searching for a needle in a haystack. After looking for the perfect family home for two years, Birmingham business owner Jim finally found a property that would fit the bill but needed major renovations to bring it up to scratch. 18 months of hard work, stress and expense followed and, with the house now complete, this first-time property renovator has spoken to Bathroom City about what he learnt from the experience.
PROPERTY SEARCH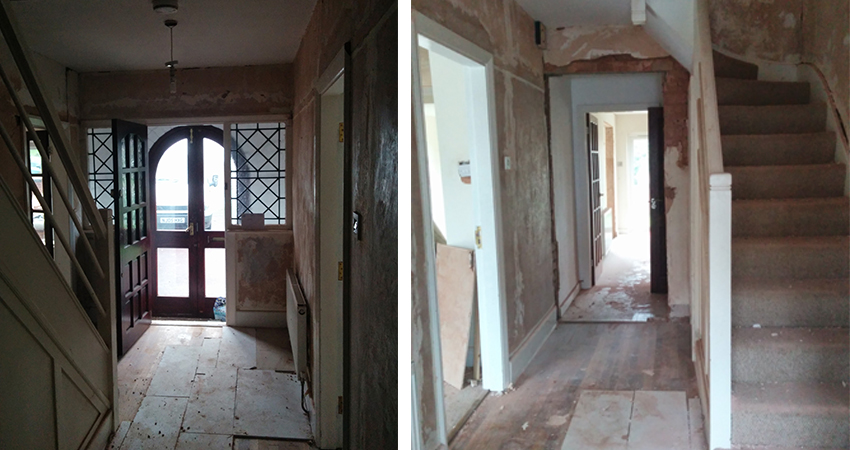 For a decade Jim had lived with his wife in a 3-bedroom house in the Perry Barr area of the city but with his two children growing up fast he needed the property that would give everyone more space.
"Each house we found had a reason not to buy it – room-sizes, the local schools or being over budget," he explained. "Then in 2013, we found a 3-bed house in Handsworth Wood that was close to the right schools, the in-laws and my workplace. It looked great from the outside and had a new kitchen and boiler but needed a lot of interior work to make the layout work for us. So we planned on converting the loft, extending rooms, upgrading the bathroom and replacing the flooring."
With his only previous experience being limited to redecorating, Jim was feeling apprehensive about what was in store. He said: "I had wanted a new build that we could just move straight into but my wife doesn't like new builds as she says they have no character. I was a novice with no experience of a project of this scale and wondered what we were letting ourselves in for."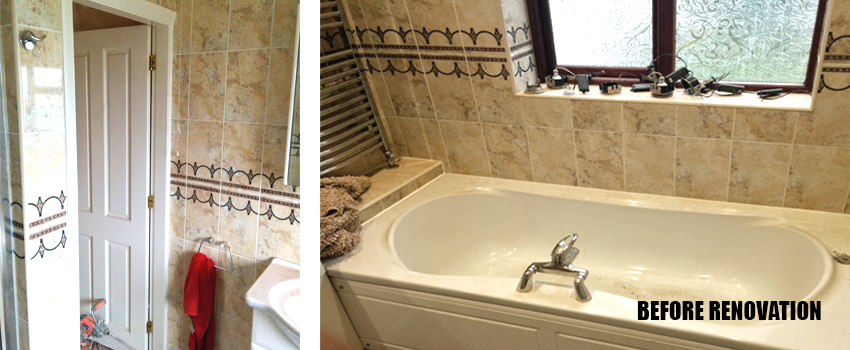 BUYING THE HOUSE
A drawn-out house-buying process proved to be the shape of things to come. The property was on the market for £275,000 but Jim offered £250,000 taking into account work and expense that he had planned. The offer was accepted but disappointment came in February 2014 when the deal fell through. A surprise phone call two months later explained the house was back on the market and Jim decided to proceed.
"We were told it would complete in July but it took until late September as the vendors were in a chain. They eventually moved out in October so in total it took almost a year to buy the property, which was a nightmare. It was lucky that we were keeping our current property to rent out so had somewhere to live in the meantime."
PLANS SCRAPPED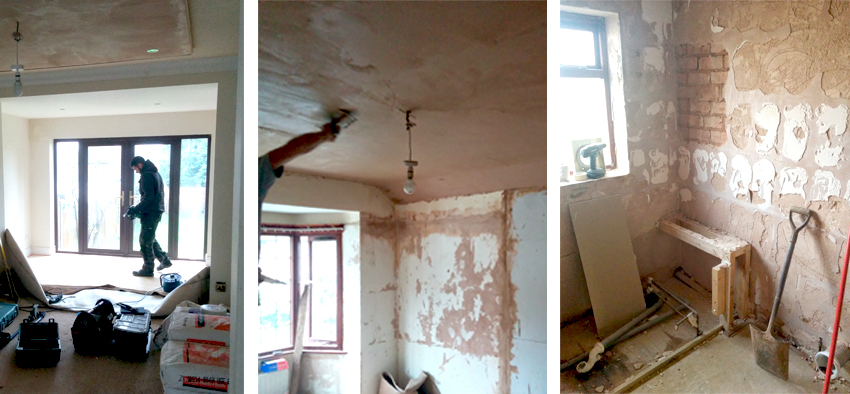 Many people have trouble finding a reliable tradesman, and with Jim working full-time it was essential that he hired professionals he could trust. After meeting several builders, a family member recommended DRM Builders Ltd and Jim chose them after viewing examples of their work. When the builder first visited the house the family received the disappointing news that a loft conversion would not be possible.
"The builder came with an architect to plan the extensions and loft conversions. We found out there wasn't enough head height to convert the loft. This would've been a major job to fix and require planning permission which was unlikely to have been granted. Had we known this before buying the house we either wouldn't have bought it or would've made a lower offer."
The builder also spotted cracks in the walls which meant all the upstairs rooms and downstairs hallway had to be replastered and skimmed. Fortunately, the rest of the building work did go according to plan with the work completed efficiently and to a high standard. A chimney breast was removed in the front bedroom and wall removed in another to make each room more spacious. A wall between the kitchen and lounge was knocked through to create an open-plan feel but double doors were also installed to give privacy when needed.
DREAM BATHROOM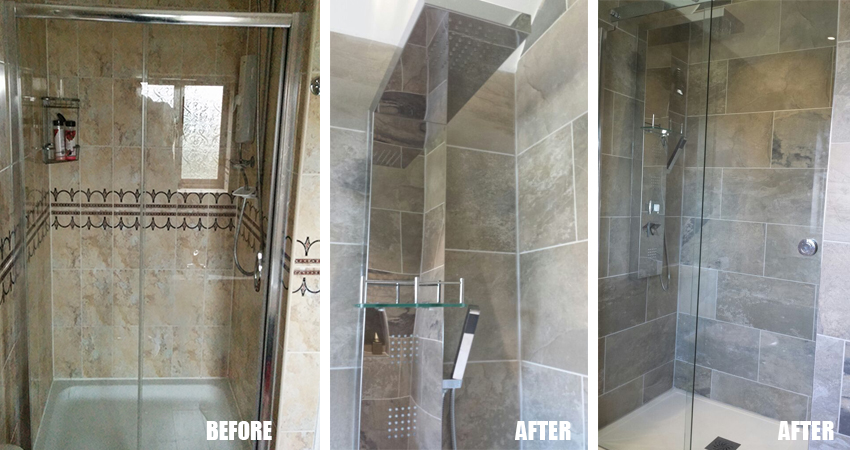 Having put up with a cramped 6ft x 5ft bathroom in his old house, Jim wanted to build a spacious, contemporary installation complete with standalone shower and hi-tech gadgets.
"The bathroom was one of the most important areas for me as the old one was tiny and the new room was well proportioned. I visited the Bathroom City showroom in Tyseley and was guided by an advisor called Michelle. There was so much choice, I don't know what I would've bought if it wasn't for her. For instance, she asked me about the water pressure of my new house to ensure I bought suitable taps."
Following Michelle's advice, Jim opted for a Sagittarius Evolution bath shower mixer tap with matching basin tap and fulfilled his desire for gadgetry with an HiB extractor fan with humidity sensor and Acoustica Mirror with integral radio and iPod connectivity. The perfect shower enclosure was built with a robust Merlyn Series 10 sliding shower door and hi-spec Phoenix multi-function shower column.
As nobody he knew could recommend a bathroom fitter, Jim turned to an online review site. "I had a few people quoting to fit the bathroom with some priced ridiculously high and some ridiculously low," he said. "The one I eventually chose was priced in the middle but I checked on Ratedpeople.com and he had a few 5-star reviews."
FINISHING TOUCHES
With the structural work complete it was then time to choose the décor. Jim said: "We used a lot of websites for inspiration including Houzz.com where we looked at what's trendy but also what suits us. My wife and I both have a neutral taste but she wanted to add a bit of zing too, so we have added feature walls with bold solid colours in several rooms.
Sourcing the perfect cream coloured stone tiles for the bathroom was proving a problem until a family member recommended he spoke to a Topps Tiles advisor called Narinder.
"I went in with my measurements and got a quote my eyes nearly popped out of my sockets with the price," he explained. "However Narinder recommended a darker tile called Bengal which cost the same but looked absolutely amazing on the display. It later turned out we hadn't ordered enough packs and when we tried to buy more from a different branch we discovered that you need to buy from the same batch as there could be colour variations."
Fortunately, tiles from the correct batch were found and an under-floor heating system was installed to give the bathroom an extra touch of luxury.
Other finishing touches included replacing tatty old exposed wiring and having it built into the walls and replacing all the downstairs radiators. A focal point was added to the lounge with the installation of a traditional-style Gazco wood-burning stove from Superior Fireplaces, and this has created a warm, welcoming space for the whole family to relax in. The aim was to have a modern house with a rustic appeal, and this functional, energy efficient fireplace offered the wow-factor and visual appeal that this family desired.
They had planned to replace the existing parquet flooring with brand new oak – however, it proved to be too expensive and instead they just sanded down the old floor to give it a new lease of life.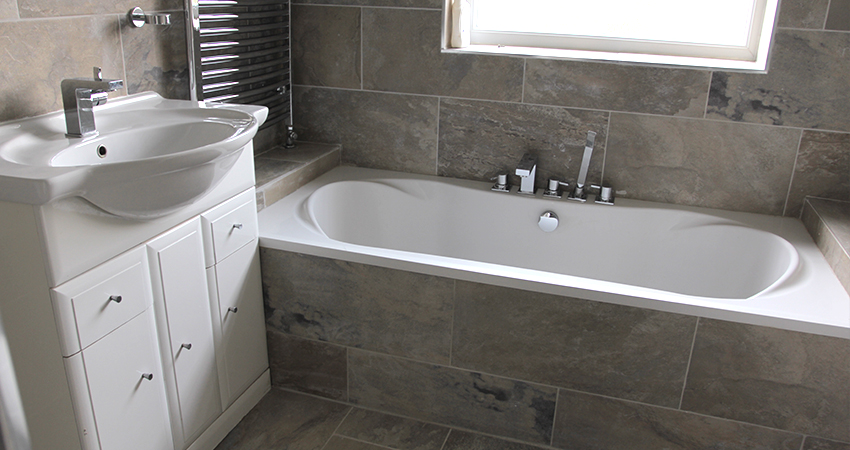 THE RESULT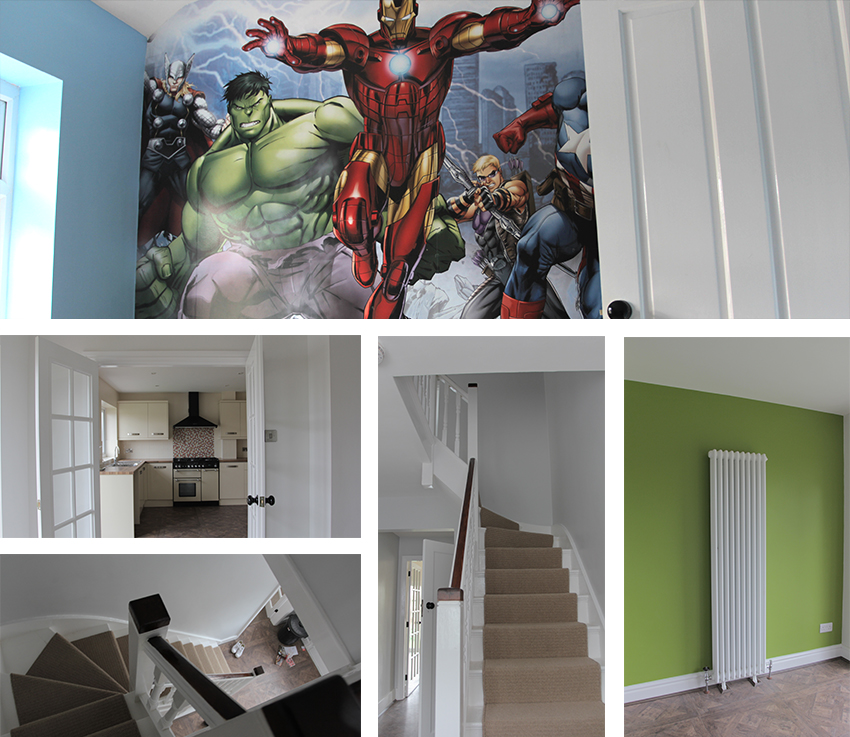 Now the house is complete and the family are ready to move in, Jim reflects on the rollercoaster ride that has been the past 18 months: "Overall it was an extremely stressful experience – the amount of ringing around and chasing tradesmen, deadlines being missed and obviously not being able to convert the loft was a major disappointment."
Despite all this he concludes that he is satisfied with the new home he has created for his family: "The house looks great as we made sure there was a high standard of finish and we are very much looking forward to moving in. The kids love the space and their bigger bedrooms. My wife loves it too but she shares my frustration at the length of time it has taken."
Another bonus is that the project has proved to be a good investment as Jim estimates that the £18,000 they have spent on all the work and materials has added around £30,000 to the value of the house.
TOP FIVE HOUSE RENOVATION TIPS
As stress played a major role in his house renovation, Jim has compiled his top five tips that could help reduce the hassle and pressure for anyone planning a similar project.
1. DON'T LIVE IN IT
"Avoid living in the house when the renovations are underway. The amount of dust and mess that is created on a daily basis would be extremely uncomfortable to live in. The stress we experienced was bad enough but if we'd lived there too it would've been unbearable."
2. DON'T RUSH
"Don't put undue pressure on yourself by having a specific date to complete the project as it will almost certainly overrun. Be flexible with your move-in date and give your builder an earlier deadline than the one you really want – and be prepared for delays."
3. BE PREPARED TO COMPROMISE
"You should plan but you have to understand that these plans may need to change as what you visualise may not sometimes be possible. It's not just a question of money but there may be practicality things you will not be able to achieve – like our loft conversion. While this was a massive disappointment it wasn't the end of the world. We had to make a lot of compromises but learned to roll with the punches."
4. RESEARCH TRADESMAN
"Really research your tradesmen and get real feedback. Look online, get their real names and really dig before you hire somebody. Consider paying a single company that can do all the work for you rather than lots of individual tradesmen – especially if you work full-time like me. It may cost more but I think my renovation would've been finished much earlier which in turn would've saved me mortgage payments." Also nothing like using someone who is recommended to you.
5. ANTICIPATE PROBLEMS
"Think ahead and try to anticipate problems before they could happen as one little mistake can be very costly. Good forward planning and contingencies can save you time and money. As my experience shows when it comes to house renovations you need to expect the unexpected!"