Personalising a Bathroom in Rented Accommodation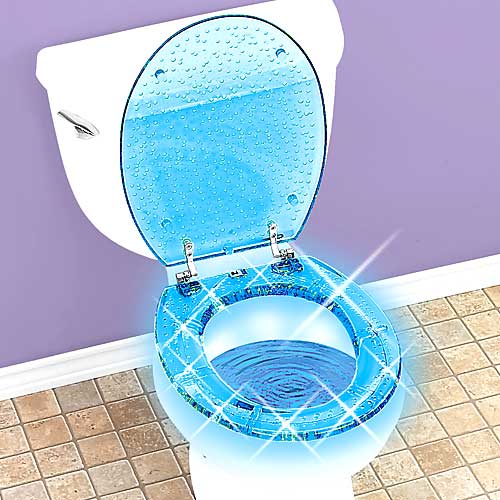 If you're living in temporary or rented accommodation it can be difficult to update your bathroom interior without obtaining permission from the property owner. However, there are some things you can do to make your mark without losing your deposit.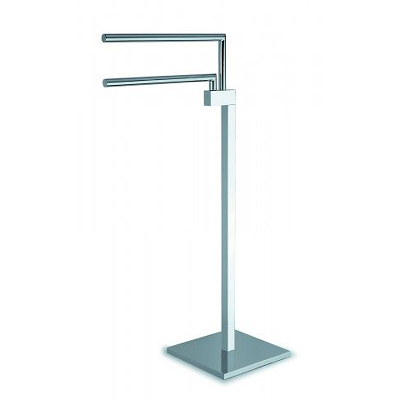 It can be frustrating when you move into a new house and then suddenly realise there's nowhere for you to store your toilet roll!
If your landlord is a bit funny about letting you drill holes into the walls but you don't want to have random bog rolls littering your lovely new bathroom, how about buying a floor-standing solution?
This one also features a soap dispenser and toilet brush with holder, perfect for smaller bathrooms and keeping everything within arms reach!
If you're struggling with where to hang your towels, a rack of over-the-door hooks could be an ideal solution, or how about something like this free-standing towel rail?
For baths, a bath rack is a great way of keeping your soap and toiletries where you need them, and in the shower this spring-loaded shower caddy fits comfortably between the floor and ceiling of your bathroom for you to keep your sponges and shower gel.
And the added bonus of investing in temporary bathroom furniture is that you can bring them with you when you move to the next place!
Change Your Mirror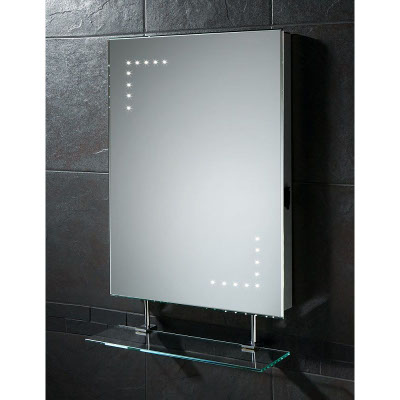 A quick and easy way to personalise your bathroom is to change the mirror.
Make a statement by choosing a bathroom mirror that reflects your personality, or if you have the budget, there are high tech mirrors on the market that can make your bathroom experience a bit more exciting, incorporating a de-mister pad or iPod integration so that you can play music while you brush your teeth.
Check out our guide to buying the perfect bathroom mirror to see just how big the range of designs on the market is. There really is a bathroom mirror to suit everybody's tastes.
Personalise Your Storage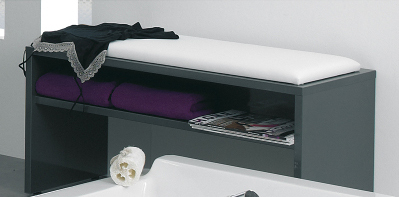 Having the right bathroom storage for your own personal needs is really important in making sure the start of your day, and indeed the rest of it, goes smoothly. So if you're moving into a new place and don't have anywhere to keep your things it can be really frustrating!
Thankfully you don't need to install a huge vanity unit or wall-mounted cupboard to put all your stuff in. You could buy a floor-standing chest of drawers or something more interesting, like this seating bench which has room for towels and even magazines, as well as being somewhere comfy to sit after a shower.
Another great thing about having your own furniture that you can take with you when you move is that you can customise it, so you can paint it to your liking or even decorate it with stickers or artwork.
Statement Items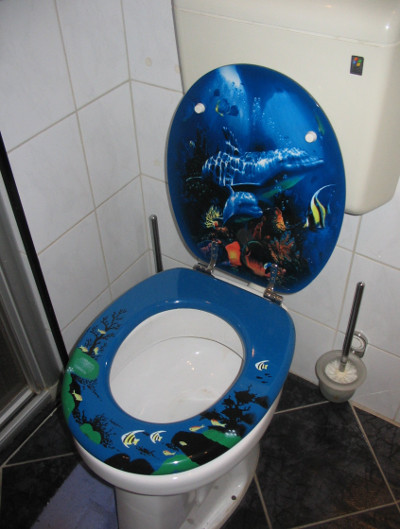 You can make your stamp on your bathroom with a novelty shower curtain or by hanging up your own pictures if you're able to. How about sneakily replacing the toilet seat with one that more accurately reflects your personality? Obviously remember to keep the old one so that you can swap them back before you move out without the landlord noticing!
You can also display your personality through your choice of items such as towels and bath mats. No matter where you live, no-one can tell you not to dry yourself with a big sheet of Egyptian cotton that says "I LOVE FLAMINGOS" in big letters on it, or whatever takes your fancy.
Category