Tumblers and Glass Holders
Tumblers and Glass Holders
Instantly de-cluttering your basin and vanity space, tip-top accessories such as tumblers and glass holders are a great storage solution available in a range of styles. 
The perfect complement to your basin, Bathroom City's range of tumblers and glass holders provides a wealth of traditional and contemporary designs.
Tumblers from Bathroom City
Tumblers, or bathroom drinking glasses as they're more commonly known, provide a number of benefits to your bathroom - the main one being practicality. But just as important as tumbler practicality is tumbler design. A tumbler isn't just a conveniently positioned glass for mouth rinsing; it's a fantastic instrument to accentuate your bathroom's aesthetics and appearance.
The Style of Tumbler
The style of the Tumbler you choose should be influenced by the look of other accessories. Ideally, accessories should complement one another, or at least work in synergy to make your bathroom more appealing.
Our range accommodates for both modern and traditional bathrooms. So whether you're looking for a tumbler for your modern en-suite, or you're in the pursuit of the finishing touch for your larger luxury bathroom, we're confident we've got a tumbler for you.
We're aware that customers can occasionally suffer from option paralysis, meaning they have too many options and aren't sure which accessories to go for.  So to help, we've selected three products to give you more of a thorough insight.
Imperial Avignon Wall Mounted Tumbler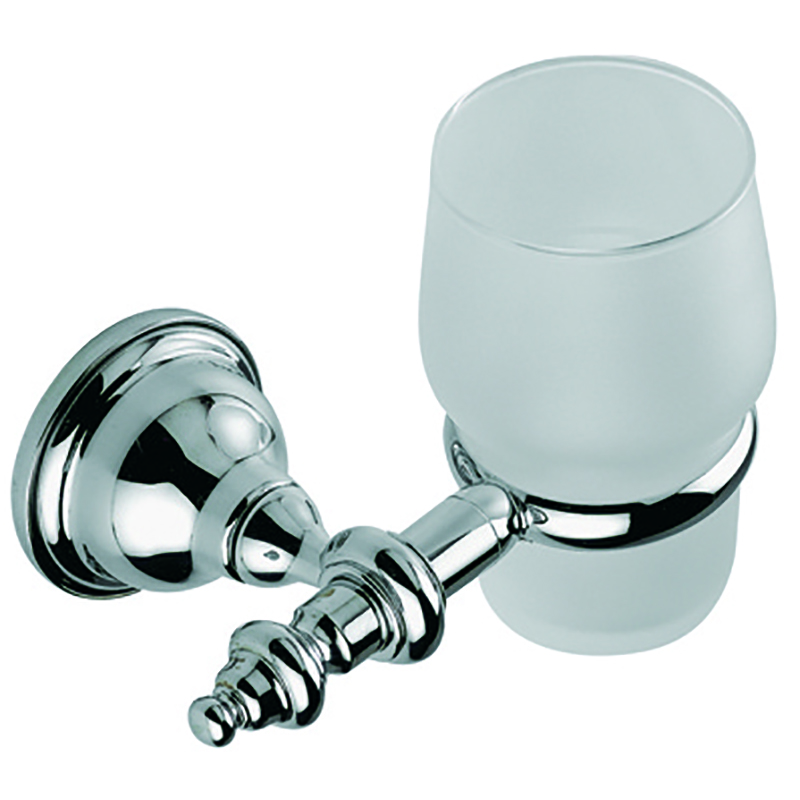 Epitomising traditional luxury, the Wall Mounted Tumbler is the ideal device for storing toothbrushes and bathroom essentials. Its round and contoured design, stunning chrome finish and acute attention to detail amalgamate wonderfully to create the perfect bathroom accessory. Not only that, this product is available in a range of colours: chrome, antique gold, & polished nickel finishes. But despite its beauty, what makes this tumbler even more enticing is the 5-year manufacturer's guarantee.
Stylish design
Available in Chrome, Antique Gold and Polished Nickel finish
Easy to install
5 years manufacturer's guarantee
Tumbler Holder Chrome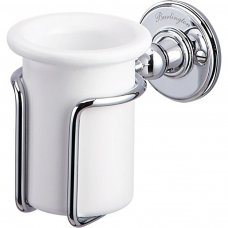 Product Details
A stylish and practical bathroom complement, the Tumbler Holder from Burlington delivers an easy-to-use design and a 10-year manufacturer's guarantee, ensuring you of durability and quality. Practicality aside, this accessory has an intelligent design, as its round lines and engraved base add a touch of class to your bathroom.
Traditional design
Chrome and white finish
Brass construction
Tumbler diameter 80mm, Depth 120mm, Height 113mm
Easy to install
10 years manufacturer's guarantee
Imperial Rondine Wall Mounted Soap Dish and Tumbler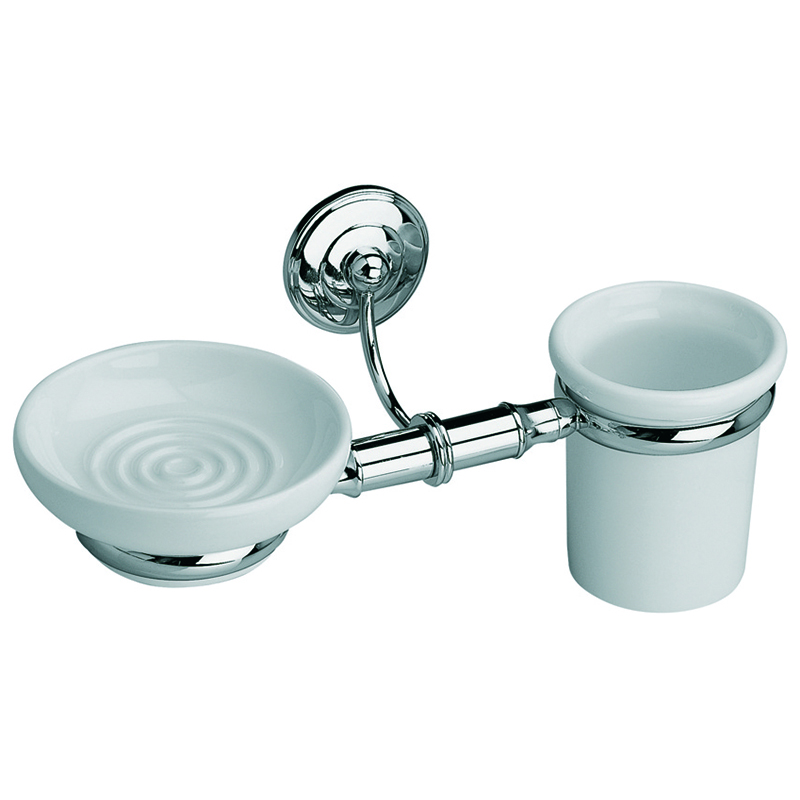 A Soap Dish and Tumbler in one, the Rondine is the perfect balance of interesting design and practical value.  Its circular theme originates from its wall base and continues through to the symmetrical pattern of its soap dish, providing a luxury ornamentation to your bathroom.
Stylish design
Available in chrome, Antique Gold and Polished Nickel all with White finish
Concealed fixings
Easy to install
5-year manufacturer's guarantee
Although not initially thought of, tumblers can have a profound impact on your bathroom's appearance. They're part of the small details that make a big difference. From designs that exemplify traditional luxury to designs perfect for modern & contemporary, we know our range will perfectly accommodate for your bathroom.
For more information on any of our products, call us today on 0121 753 0700. Alternatively, you can visit our showroom, open Monday to Friday 09:00-17:30, Saturday 09:00-17:00, Sunday 10:00-16:00.