Bathroom Furniture
Bathroom furniture is an integral part of the modern suite. 
Whether you're looking to develop maximum storage in a compact space with slimline fitted bathroom furniture, adding an eye catching focal point in the form of a stunning modern vanity unit, or save floor space with reduced depth space saver bathroom vanity unit and basins or wall hung design; our range of bathroom furniture has a solution for any installation.
With a range that spans bathroom wall cabinets, storage furniture, back to wall WC units, wash stands and bathroom furniture innovations from top brands such as Pelipal, Kohler and Heritage, investing in Bathroom City means the best brands and products at the best prices.
We also design and manufacture exclusive fitted bathroom furniture ranges at our Birmingham factory including combination units and space saving fitted units. One unique example is our high-gloss Lucido fitted bathroom furniture collection which is only available from us and comes at the low price you can only get when you buy direct from the manufacturer.
Increase Storage with Bathroom Furniture and Bathroom Cupboards
Buying bathroom furniture, bathroom cupboards and bathroom cabinets can assure ultimate convenience, and Bathroom City is one of the UK's leading manufacturers and suppliers of bathroom storage solutions, providing home grown designs and leading bathroom brands such as Pelipal, Heritage, Imperial Bathrooms and the Arcade Collection. 
There are several advantages to buying bathroom cupboards and bathroom cabinets, the obvious being the wealth of functionality each piece of bathroom furniture brings to your suite, providing a home for all your essentials, from towels to cleaning products.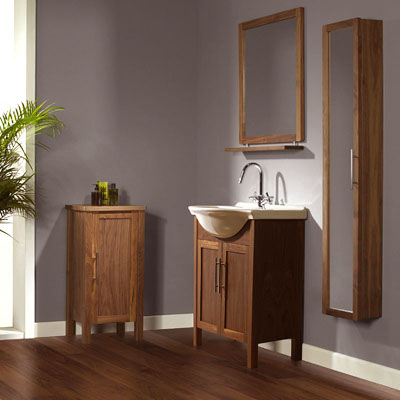 Bathroom City is very proud to be one of the UK's largest bathroom retailers that also makes its own bathroom furniture, bathroom cupboards and bathroom cabinets; not only do we provide expert sales staff, but our workshop is a wealth of activity where hand crafted bathroom storage furniture is produced with expert skill and care.
With a workshop constantly manufacturing the best British products right here in Birmingham, our products are readily available to order and collect from our cash and carry warehouse, making it ultra convenient for our customers looking to collect on the day of purchase, especially helpful when working to a tight development schedule.
You simply cannot buy this sort of versatility and convenience from a foreign company - purchasing from abroad can sometimes be cheaper, but nothing beats being able to view bathroom furniture for yourself, take it home on the day, talk to UK sales staff, even come along to our workshop and see your goods being built.
With so many advantages to buying bathroom storage furniture from Bathroom City, it's just left up to you to decide on the cupboards and cabinets that will complement your bathroom suite.
Our own brand Jax represents some of the best bathroom storage furniture Britain has to offer, mirroring and competing with top European manufacturers.
Our vast range from Jax incorporates the full spectrum of bathroom artistry, with budget bathroom cabinets and cupboards right through to luxury bathroom storage solutions that sit beautifully in stylish modern bathrooms.
What makes Bathroom City a market leader is our combination of expert staff, two easy to access showrooms crammed with stylish and sophisticated products, a workshop buzzing with activity and a cash and carry warehouse with a wealth of products.
Of course, Bathroom City also deals with the international market, sourcing the best brands and products from across the world and supplying them to your home. What makes us the right choice is we promise the best bathroom storage furniture, cupboards and cabinets from the best brands.
The Benefits of Wooden Bathroom Furniture 
We don't believe we should mask natural beauty and offer an extensive range of wooden bathroom furniture to suit a variety of bathroom suites. Wooden furniture in your bathroom can create a sophisticated look as well as complementing near enough any sanitaryware.
By investing in wooden bathroom furniture, you are creating a versatile look that will stand the test of time, allowing you to update your bathroom fixtures and fittings as often as you like whilst still maintaining a classic visual appeal.
Wooden bathroom furniture is beautiful and timeless, and Bathroom City provides a variety of options to complement any bathroom interior.
Why Choose White Bathroom Furniture? 
Ask anyone to imagine a bathroom suite and more often then not they'll dream up the quintessential design, white sanitaryware, chrome bathroom taps and white bathroom furniture.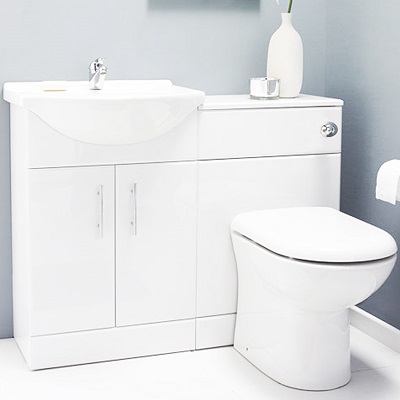 There is of course a reason for this - white bathroom furniture amidst a white bathroom suite is the best possible solution when it comes to standing the test of time, remaining clean and matching with other furniture and sanitaryware.
Purchasing a bathroom suite can be a once in a lifetime investment, with few finding the need to constantly remodel their bathroom suite having chosen the right design for them first time around; this is where white bathroom furniture plays a substantial role.
With a number of bathroom colours going in and out of trend (olive green and burgundy we recall with a due sense of dread), white  furniture has always and will always be the go-to look for any contemporary bathroom suite.
Not only is white bathroom furniture a solid investment, its versatility in its design allows customers to mix and match white furniture with the subtle natural tones of wooden bathroom furniture, allowing you to mix and match your furniture for a light and spacious design.
Moreover, utilising white furniture reflects light and creates a softness that makes for a more inviting design, making smaller bathrooms look much larger, especially if you're utilising wall hung bathroom furniture.
Why Choose Fitted Bathroom Furniture?
If space is at a premium then fitted bathroom furniture can be an practical and stylish choice for compact bathrooms, en-suites and cloakrooms.  You can choose different combinations of fitted vanity units, toilet units and storage cupboards to suit your individual bathroom layout and finish with a beautiful worktop. Slimline and reduced depth cabinet options are available to maximise your available floor-space.
Fitted bathroom furniture creates a clean, co-ordinated and streamlined look that truly stands the test of time. Choose from traditional or contemporary styles to suit your décor, with unit fronts available in a wide range of colours, finishes and materials.
Bathroom City's exclusive Lucido range is a fantastic example of contemporary fitted bathroom furniture, with a choice of four high gloss colours and dark walnut surround giving a striking ultra-modern look.
Choose a 1200mm vanity basin and cistern set or the larger 1500mm version that adds a central storage cupboard and both sizes are supplied part assembled to allow the flexibility to swap the units to suit your particular layout.
As these stylish fitted bathroom furniture units are made in our Birmingham factory, we can offer British-made quality for the low price you get from buying direct from the manufacturer.