Can I visit the showroom, make an order and take it home the same day?
Yes. Bathroom City has a luxury showroom and Cash & Carry warehouse stocked to the rafters with products that can be taken home on the same day of purchase, simply ask a member of staff if a product is in stock.
Buying Online
---
Can I buy a bathroom suite online?
Simply select your products online, add them to your basket and make your payment.
Which cards do you accept?
Bathroom City accepts Visa, Visa Debit, Visa Electron, Mastercard Maestro, and Paypal
Can I order items that are not in stock?
Yes. Bathroom City has a close relationship with all of its brands and suppliers so we can order any items that we do not currently have in stock.
How do I make a payment online?
Simply add the products you wish to buy to your basket, click the blue basket icon at the top right of the website to go to the checkout, and follow the instructions.
Can I pay by phone?
Bathroom City prides itself on providing a personal service, simply give us a call and we'll talk you through the payment process.
Can I pay with finance?
Yes. Bathroom City offers 0% finance in association V12 Finanace or fast and easy Paypal Finance at point of check out .For more information and to see our available V12 finance packages, click here.
Delivery & Collection
---
Can I collect my order from Bathroom City?
Yes. If we have your product in stock you can collect immediately after your purchase or we will arrange a time and date for you to collect if we need to manufacture or order your items.
When can I expect my order to be delivered?
Depending on your order, deliveries arrive up to 48 hours after dispatch. Bathroom City always arranges a time and date for the arrival of your goods.
Where do you deliver to?
We deliver to England, Scotland, Wales, Isle of White, Scilly Isles, Scottish Offshore, Northern Ireland, Isle of Man, and the Channel Islands.
How much do you charge for delivery?
Delivery charges vary depending on your location and can be found on our dedicated delivery page.
Who do I contact if I have an issue after my order has been delivered?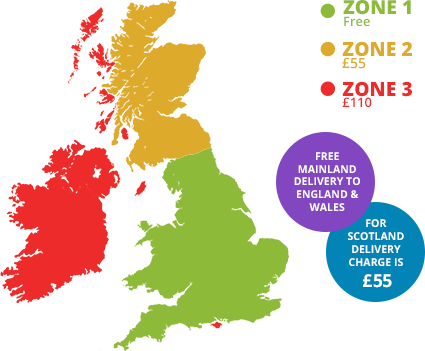 Bathroom City offers a premium aftercare service and our customer service team are at hand to discuss any issues you may have after delivery. Use our contact form click here \contact page or call us on 0121 753 0700.
Can I specify a time I would like my order to be delivered?
After placing your order, Bathroom City Will contact you to arrange a convenient day for you to receive your order.
Is Bathroom City open on weekends?
Yes. Bathroom City Showroom is open between 9 am and 5 pm on Saturdays and 10 am and 3 pm Sundays.
If I am not available to receive my delivery can you leave it with a neighbor?
No. Bathroom City will not leave an order with a neighbor but our versatile delivery service ensures we arrange a date and time that is convenient for you.
What happens if I am not in when the delivery is made?
We will not attempt a delivery unless you confirm your availability.
General
---
What is Bathroom City's returns policy?
We accept returns within 14 working days after delivery. see full TCs
Customers who collect directly from the warehouse are asked to check the item before they leave as these products cannot be returned as faulty.
If I collect directly from the warehouse will you be able to help me load up my vehicle?
Yes. Our warehouse staff provide a friendly service and are always available to help our customers.
Do you offer a fitting service?
No. Bathroom City is a retail service only.
What guarantee do I get with your products?
Guarantees depend on the manufacturer of the product and can be found in our product descriptions.