BC DESIGNS
Beautiful Baths From BC Designs
With their stunning collection of contemporary and classical bathtubs, BC Designs continue to set the standard for superior quality and pioneering design. A modern or traditional freestanding boat bath from BC Designs will create a centrepiece in your bathroom while their range of bath accessories and bathroom lighting will bring the finishing touches to your installation. BC Designs is a popular brand amongst Bathroom City customers and we stock a wide selection of superb products from their different ranges both online and in our showroom.
Building a reputation for innovating in the bathroom market through his companies, BC Designs founder Barrie Cutchie has been at the forefront of bathroom design for over 35 years. Cutchie founded prestigious traditional bathroom brands BC Sanitan and Imperial Bathrooms, which to this day continue to push the boundaries of classic bathroom design.
15 years ago he launched BC Designs, creating a fabulous range of both traditional and modern bathtubs with pioneering products such as the exquisite Thinn solid surface range. The range is made of their unique Cian material, exclusive to BC Designs, and is a stain and scratch resistant material which is also resistant to thermal shock and easy to clean.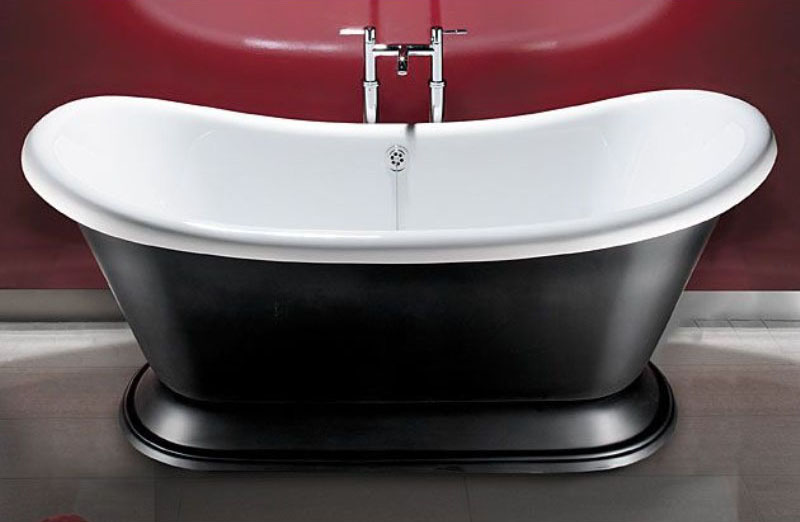 In addition to their selection of beautiful bathtubs, BC Designs have expanded their range to include stylish bathroom lighting and shaver sockets which allows you to add those finishing touches to your installation.
Traditional Baths from BC Designs
Nothing captures the essence of yesteryear more than a beautiful traditional freestanding bath, and BC Designs have many to choose from, coming with the added benefit of modern manufacturing techniques.
BC Design's Excelsior and Boat baths will become the focal point of any bathroom, while their solid cast construction are hand-polished to give an authentic feel and are available with a primed outer ready for you to paint to suit your décor.
Another example is this classically-designed White Maximus Bath, making an impact with the intricate period detailing on the bathtub's grand exterior. This traditional freestanding bathtub is robustly constructed from BC Design's unique Cian solid surface material, making it as durable as it is stylish.
The double ended design offers a generous bathing space which is big enough for two people to relax and unwind in at the same time.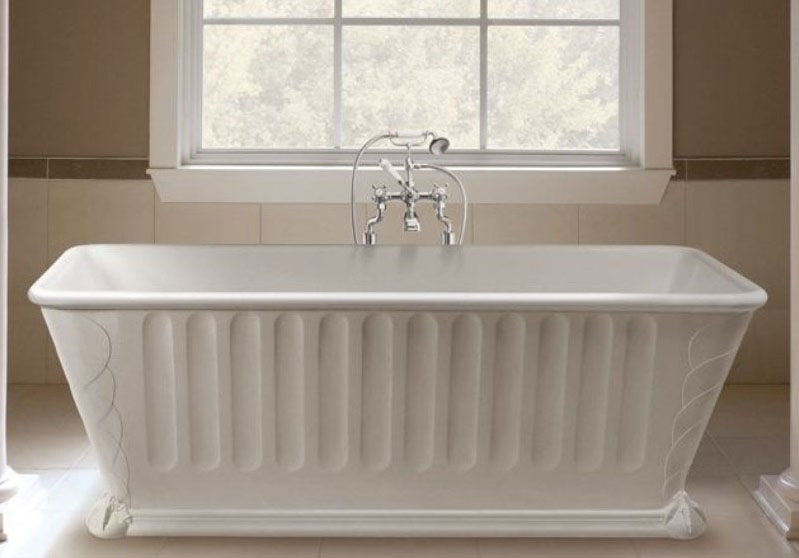 Contemporary Baths from BC Designs
Clean lines and minimalist styling are common elements that run through the range of BC Designs' modern bath tubs. With freestanding tubs that boast either smooth curves or bold geometric shapes, the BC Designs range will certainly make a style statement in your bathroom, and their robust construction ensures that each bath will stand the test of time.
The Paradise Freestanding Bath from BC Designs is a truly unique contemporary design which takes inspiration from floral artistry to create an aesthetically beautiful installation that will become the centrepiece in any setting.
Built from BC Designs' exclusive Cian solid surface material and available in either gloss or matt finishes, this stunning bath is as stylish as it is durable.
The generous bathing space is big enough for two people to enjoy and the bath is backed by BC Designs' 10 year manufacturer's guarantee for your peace of mind.
Bathroom lighting from BC Designs
BC Designs have created a range of beautiful bathroom lighting which are designed not only to be practical but are also exquisitely styled to complement any bathroom interior. With their huge selection of drop globes, down-lights, ceiling lights and shower lights, BC Designs have a bathroom lighting solution for every installation.
In addition to lighting, BC Designs also supply shaver sockets to add functionality to your bathroom. Chrome finished, these bathroom sockets are available in different styles including a stylish screwless design which creates a clean, minimalist look.
BC Designs at Bathroom City
At Bathroom City we have a wide selection of BC Designs baths and lighting from their product ranges including Kurv, Orchid, Tasse, Viado and many more. Our full range can be explored online or experienced in-store by browsing the dedicated BC Design brand displays at our showrooms.