Kitchen Taps and Douch Kits
Kitchen Sink Mixer Taps | Designer Modern Kitchen Taps
Bathroom City has a vast variety of kitchen taps from premium brands, we also provide a full range of kitchen mixer taps and douche kits to further complement your home. Although seemingly unimportant, kitchen taps play a pivotal role in your kitchen's appearance and function. Always positioned above the kitchen sink, a kitchen tap moulds your kitchen's personality, enhancing its modern or traditional appeal. Our range is both wide and diverse. We provide kitchen taps from all over the globe and use our expertise to help you make the right decisions for your home.
Choosing what's right from what isn't is usually down to personal jurisdiction, but there are skeletal rules you can use as a guideline. The goal is to choose a tap that works specifically for your family's needs. Emphasis should always be made on accessorising strategically. As a rule of thumb, traditional kitchen taps tend to adopt circular shapes and contoured designs.  They also can possess other distinctive characteristics - porcelain trims for example.  These intricacies are incredibly important to express your tap's identity. 
Modern Kitchen Taps are often identified by their simple and sleek designs. Instead of squarer shapes, modern kitchen taps tend to adopt more circular shapes and tend to be layered in a chrome finish. Another important thing to remember is that modern kitchen taps can come in a variety of shapes and designs, whereas traditional taps are often limited by the conventional view of what a modern kitchen looks like.
Kitchen Taps
Abode Drinking Water Tap Gosford Aquifier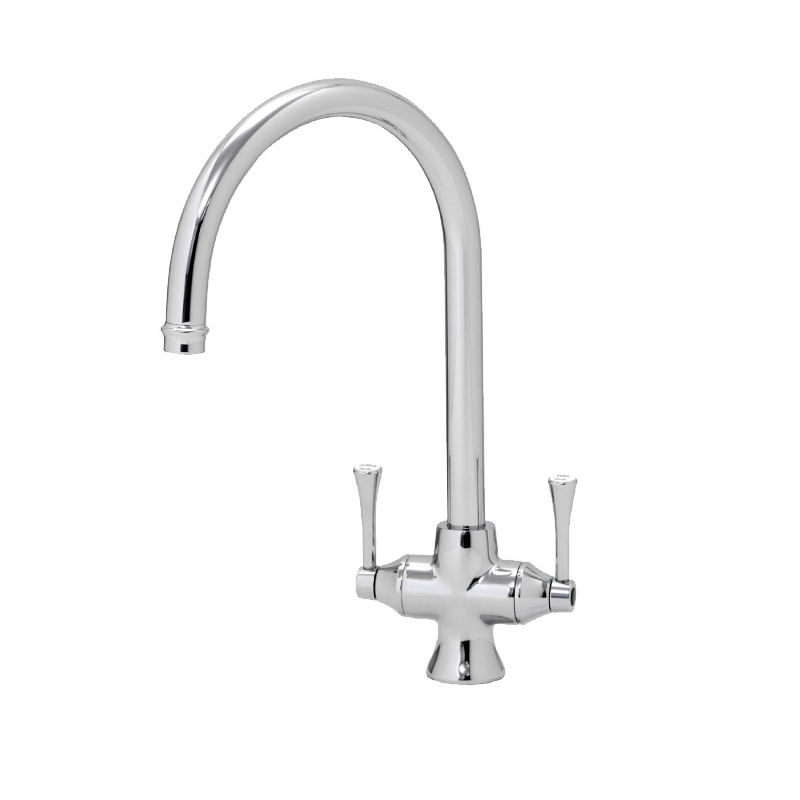 Designed for a more traditionally themed kitchen, this wonderful drinking tap from Abode provides the perfect blend of period design, performance and quality. Featuring all the benefits of every tap in the aquifier range, the Gosford Aquifier helps to reduce limescale, and provides crystal clear tap water 24 hours a day.
Additional Information:
Made of Brass
Available in both Brass and Nickel
High Flow rates
Simple DIY connection
Long-Life 6 Months
Abode Project Hot and Cold Drinking Water Tap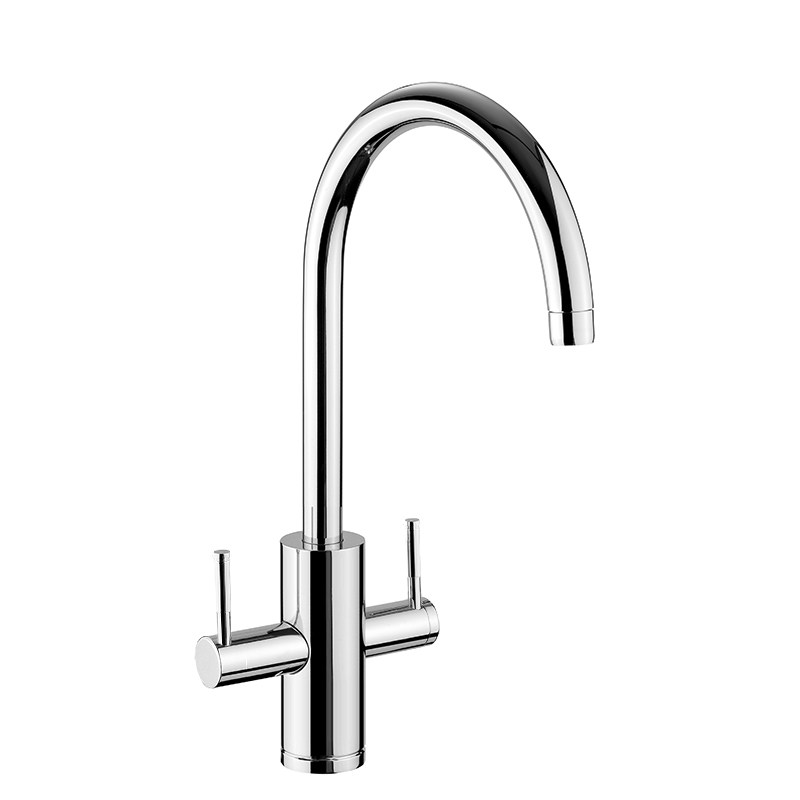 Satisfy all of your drinking water needs with the Abode Project Hot and Cold Drinking Water Tap. Secured by a 5 year manufacturers guarantee, this sleek British designed tap provides a number of clever features that mean you always have instant access to PH balanced, limescale free, filtered water.
Additional information:
Rondeau Mix Tap
Parboil Filter
5 Year Manufacturer's Guarantee
Brass Made
Chrome Finished
Vado Chelsea Exposed Sink Mixer Single Lever With Swivel Spout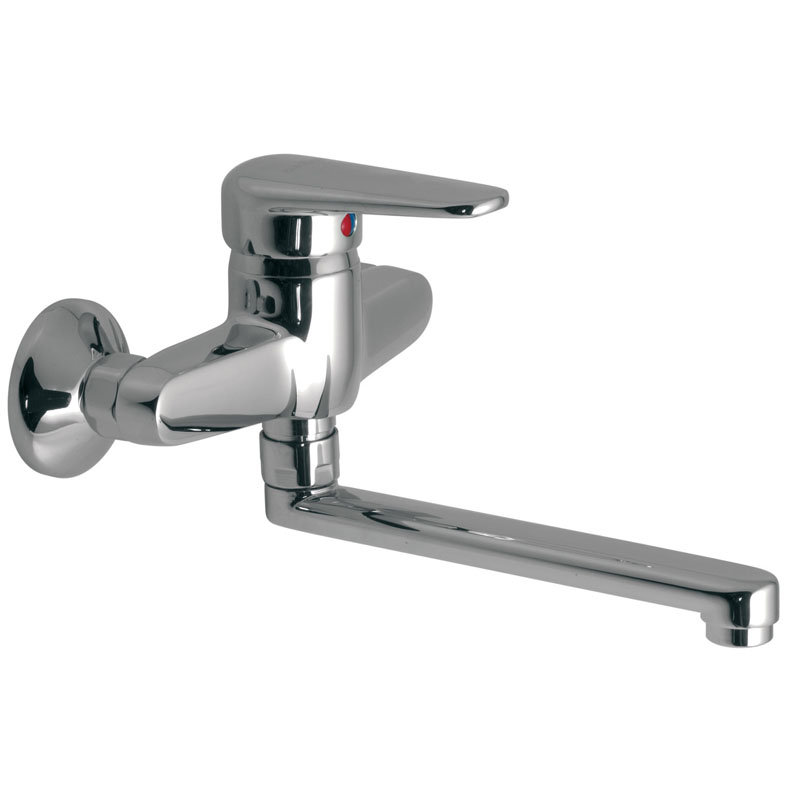 With its distinct long spouted design, the Exposed Sink Mixer with Single Lever and Swivel Spout is a functional and stylish addition to any modern installation.
Contemporary design
Chrome finish
Wall mounted
Works with systems with a minimum operating pressure of 1.0 bar
¾ inch x ½ inch x 40mm eccentrics
Swivel spout
Ceramic cartridge
Water flow aerator
Water flow straightener
Easy to use and install