Pelipal
Contemporary Bathroom Furniture From Pelipal
Pelipal is one of Europe's leading bathroom furniture manufacturers, delivering stunning designs at the forefront of contemporary chic. With their huge range of wall hung vanity cabinets, mirrored bathroom cabinets, illuminated mirrors and bathroom storage cupboards, Pelipal have developed modern bathroom furniture that becomes a focal point in any bathroom suite. Browse Bathroom City's complete Pelipal furniture range either online or experience the quality in person at our dedicated Pelipal showroom displays.  
Launched in Germany over a 105 years ago, Pelipal has developed into a market leader in contemporary bathroom design, constantly producing the finest in coherent and functional contemporary designs. At the forefront of the bathroom furniture market, Pelipal products are available in over 3000 sales outlets across Europe with over 500 employees working on development and production in Spain and Germany.
With a vast range of designs, colours and styles, the Pelipal bathroom furniture collection will enable you to build a beautiful bathroom installation that is as individual as you are.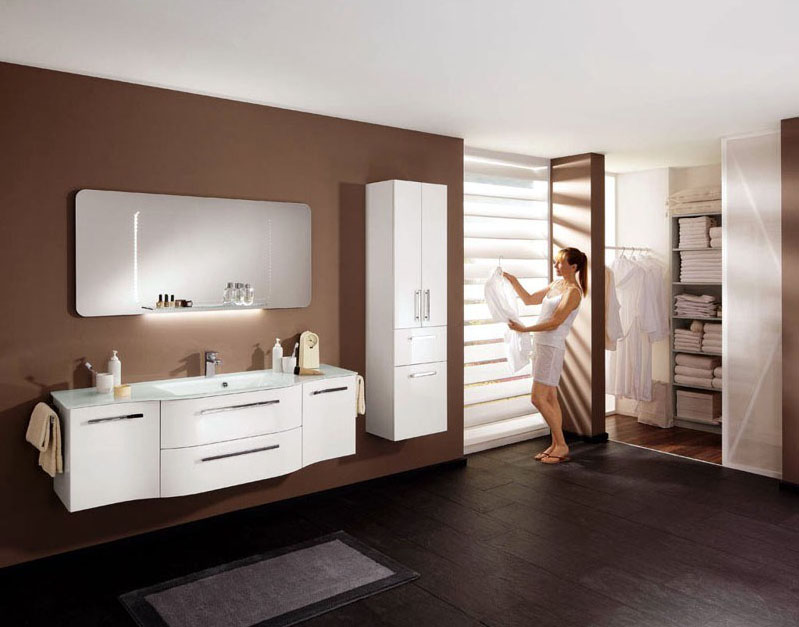 What Makes Pelipal Bathroom Furniture Unique?
The beauty of Pelipal furniture is its versatility, allowing you to fully personalise each and every unit with different front and body colours, as well selecting from different size options. The addition of innovative LED lighting and sleek chrome handles ensures that each unit will stand out in any bathroom setting. Pelipal uses LaserTec edge technology to create their famed seamless edge and "noiseless" state-of-the-art fittings technology ensure the doors close in complete silence.
Pelipal is the epitome of luxury so if you want your bathroom furniture to stand out from the rest and you have the space to house their extravagant units then Pelipal is the perfect choice.
Pelipal Vanity Cabinets
Pelipal are probably best known for their magnificent wall hung vanity units which make an impact thanks to their bold design, striking colours and the option of LED lighting.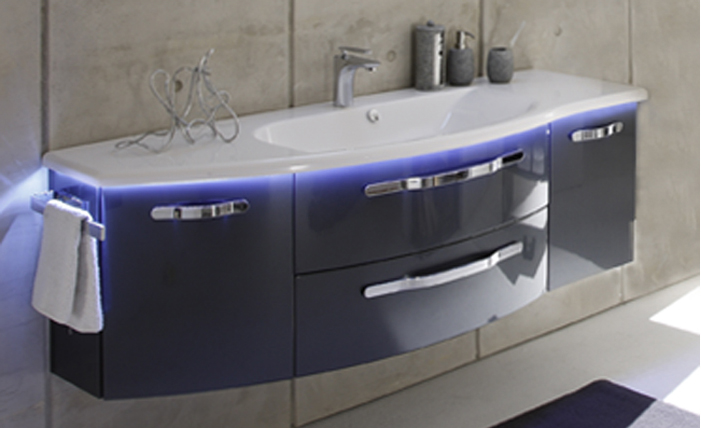 The splendid Solitaire 7005 Vanity Unit and Basin from Pelipal is a fabulous example with its elegantly curved shaping, choice of ultra-modern handles and LED lighting ensuring it becomes your bathroom centrepiece. The basin, cupboard fronts and carcass are available in a choice of stunning colours, enabling you to select the perfect colour combination to complement your bathroom décor.
While this Pelipal vanity basin exudes designer chic, it is also completely practical with two spacious drawers and two cupboards providing ample bathroom storage.
Pelipal Bathroom Storage
You can never have too much bathroom storage so the Pelipal bathroom furniture range includes wall mounted storage cabinets, tall cupboards and mirrored bathroom cabinets in which to keep your bathroom essentials tidy and out of sight.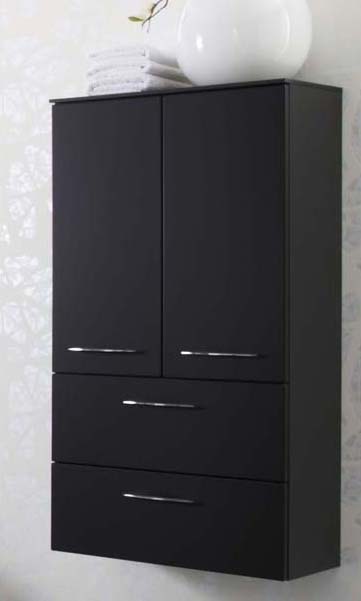 Pelipal's sleek Cassca Side Cabinet is a comprehensive storage solution that combines two roomy drawers and two spacious cupboards that provide the perfect home for towels, toiletries or cleaning products. This wall mounted bathroom storage cabinet is available in a range of modern finish options and comes with sleek chrome handles to complete the ultra-contemporary look.
Pelipal Illuminated Mirrors
Every bathroom needs a mirror but the stunning range of contemporary illuminated mirrors from Pelipal will brighten up your wash area and create a fantastic environment to carry out your personal grooming routine.
The Solitaire Mirror Rear Wall Glass Panel from Pelipal is a modern bathroom mirror that boasts a minimalist design that will complement most bathroom settings and comes complete with useful overhead lighting. The 3 glass shelves provide storage and display options for bathroom essentials, perfumes or ornaments, while the superior standard of design and craftsmanship is everything you would expect from a Pelipal product.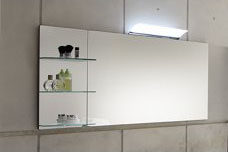 Pelipal at Bathroom City
At Bathroom City we stock an impressive selection of beautiful Pelipal bathroom furniture including vanity units, mirrored bathroom cabinets, light-up mirrors and bathroom storage cupboards from ranges such as Contea, Cassca, Solitaire and Loa.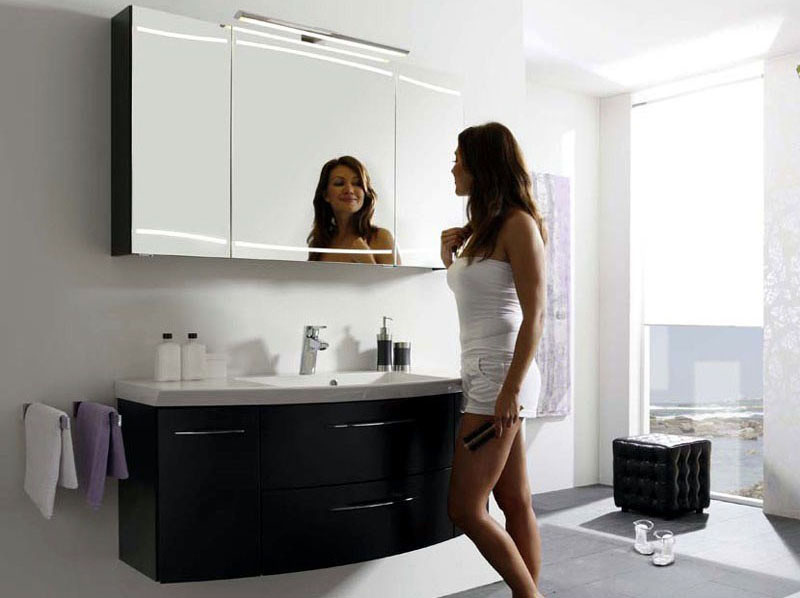 Our Pelipal range can be explored online or to get a true sense of the luxurious finish, beautiful design and high quality construction, come and pay our showroom a visit.