Bathroom Taps Buying Guide
If you're looking to create your dream bathroom, choosing the rights taps can be an important decision. Taps are an area that can be easily overlooked compared to the rest of your bathroom design but, as the saying goes, 'the devil is in the details' - so make sure you pick the right fittings to complete your look.
Regardless of your style, whether it's contemporary or traditional, we have a huge range of taps to choose from. Don't worry if you don't know your Recessed Basins from your countertop basins - we have all the information you'll need to make the right decision.
Navigate to any section of this post by clicking on the links above.
---
Will The Water Pressure In My Home Affect My Taps?
Before you start looking for the perfect bathroom taps to finish your bathroom, one question must be answered - what level of water pressure do I have at home?
If this check isn't carried out at the start of the process, there is a risk of installing a new tap, only to find it lacks the power you are hoping for – which is not ideal!
---
How To Check Your Water Pressure?
You'll probably need a qualified plumber to test your system to establish the precise pressure of your home system. However, you can get an estimate number by simply using a measuring jug (1-2 litres) and a timer. Just follow the simple steps below:
1) Place the measuring Container under the tap or shower you wish to measure and turn the water on full.
2) Start the timer
3) Now, enter the Container size and time to fill into this helpful Water Flow calculator. This will then give you a water-flow value.  From this value, you will be able to calculate if your water pressure is low/normal/above average.
---
What Types Of Bathroom Taps Are Available?
We have a huge range of tap designs available, whether that's for your basin, your bath - or both! Ideally, you'll already know the aesthetic of your bathroom so you'll be looking for taps that complement either a contemporary or traditional design.
Basin Mixer Taps are most commonly associated with contemporary style bathrooms. A mixer tap combines hot and cold water in the body of the tap and allows you to swivel or turn to the desired temperature. You will only need one hole in your basin or surface. These types of taps are extremely popular and you'll find a wide range of stylish designs available.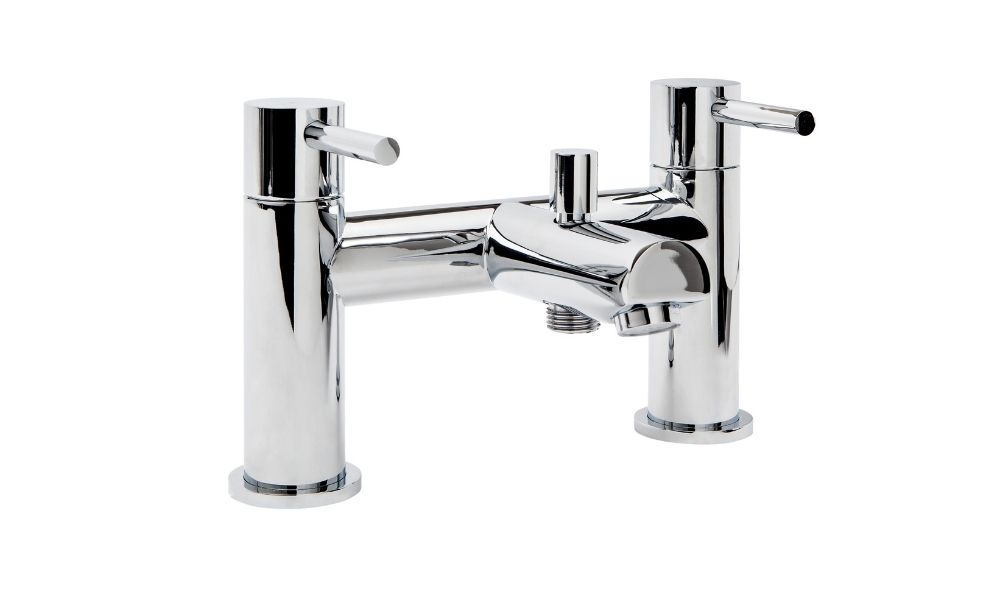 ---
If you're working with a small space, you'll want functional taps that won't take up too much room. A Small Basin Tap is a compact tap design that is ideal for smaller bathrooms. You can find Small Basin taps in waterfall designs which allows water to cascade from your tap. They are also available as mixer taps, where the hot and cold water exists through a shared, single spout.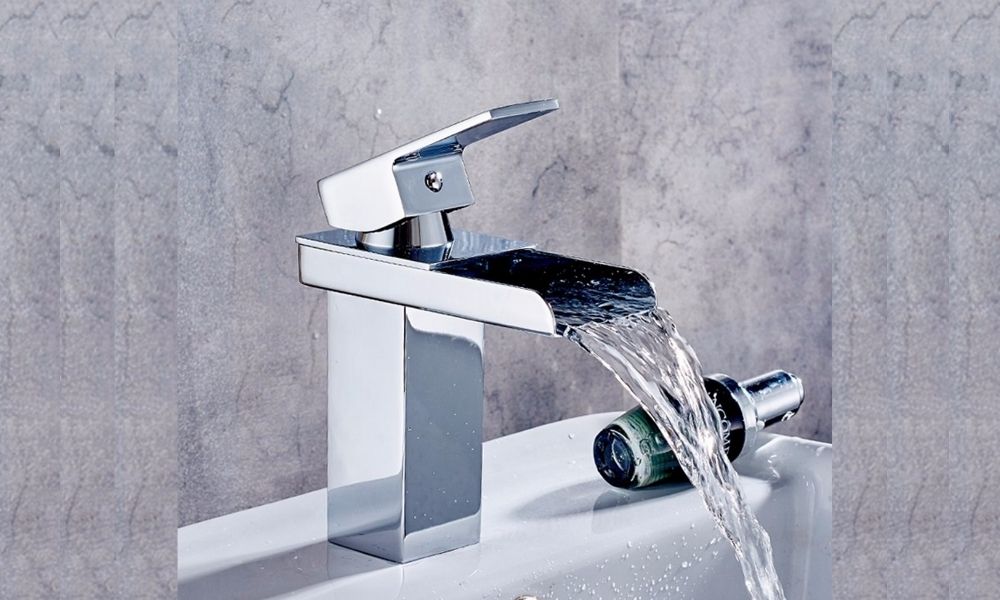 ---
Wall-Mounted taps will deliver a minimalist feel in terms of design as it leaves the space around your basin looking less cluttered. As no pipework is visible, it's perfect for a contemporary interior. These type of taps require a little more DIY know-how to install (we always recommend a professional!) but the result can instantly transform your bathroom by turning your taps into a focal point. If they've taken your fancy, do check out our Wall-Mounted Tap collection.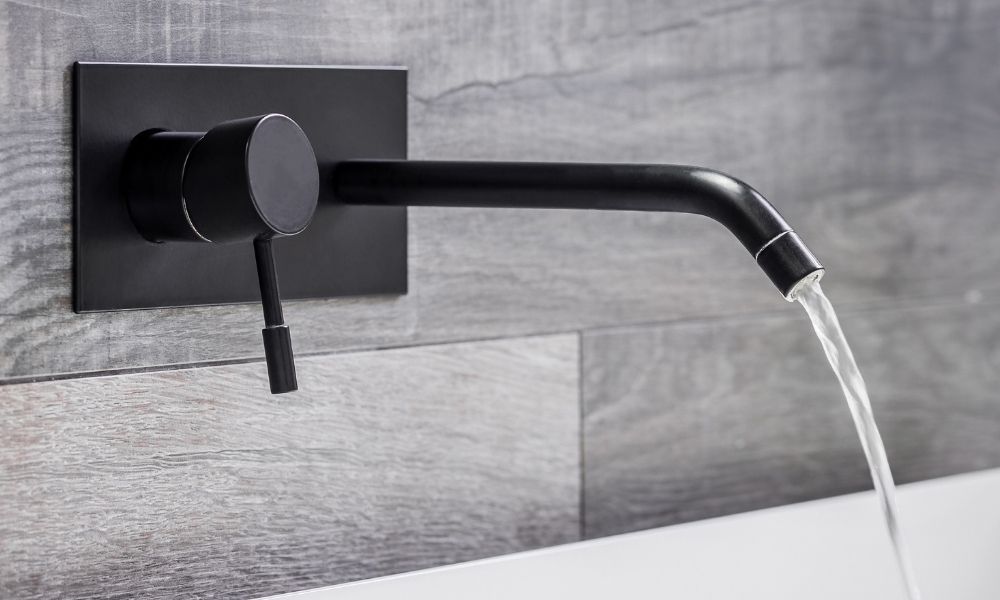 ---
Bath mixer taps are a simple yet effective way to update your bathroom décor. They allow both and hot and cold water to mix which allows you to be more accurate with the temperature of your bath. Mixer taps can also double-up as a great space saver, particularly if you have a shower or bath enclosure. As the name suggests, mixer taps mix both hot and cold water, which is a great preventative measure against scalding and keeps the whole family safe. Browse through our stylish selection of mixer taps.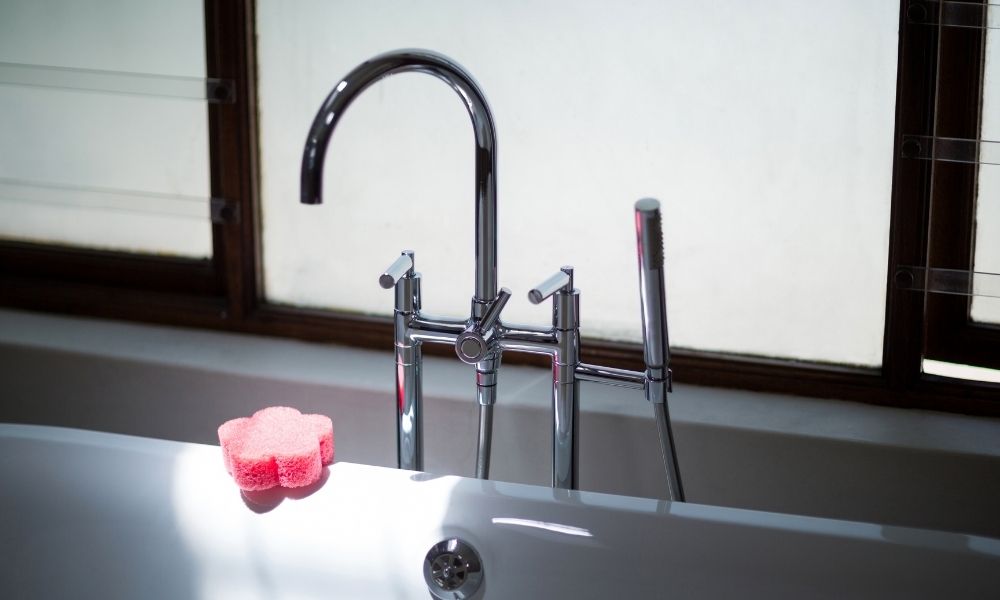 ---
With their sleek design appeal, the tall countertop basin taps are a great statement piece. Located on the outside of the basin, these type of taps work especially well when located over large basins as their additional height gives them a slender, attractive profile. If you're working in a small space, countertop basin designs can also be a good space saving solution as you can integrate the tap on top of a bathroom cabinet.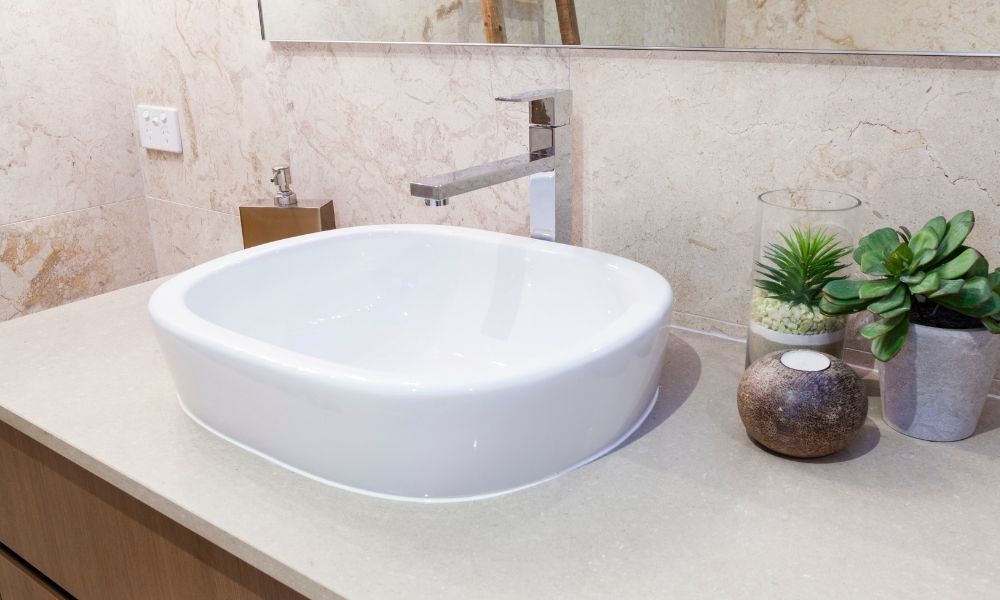 ---
Sleek, contemporary and luxurious, freestanding taps can be a stunning accompaniment to any bathroom scheme. As the name suggests, the tap stands separate to the bath and provides a decadent addition to your room. Create the ultimate boutique hotel look with our range of freestanding taps.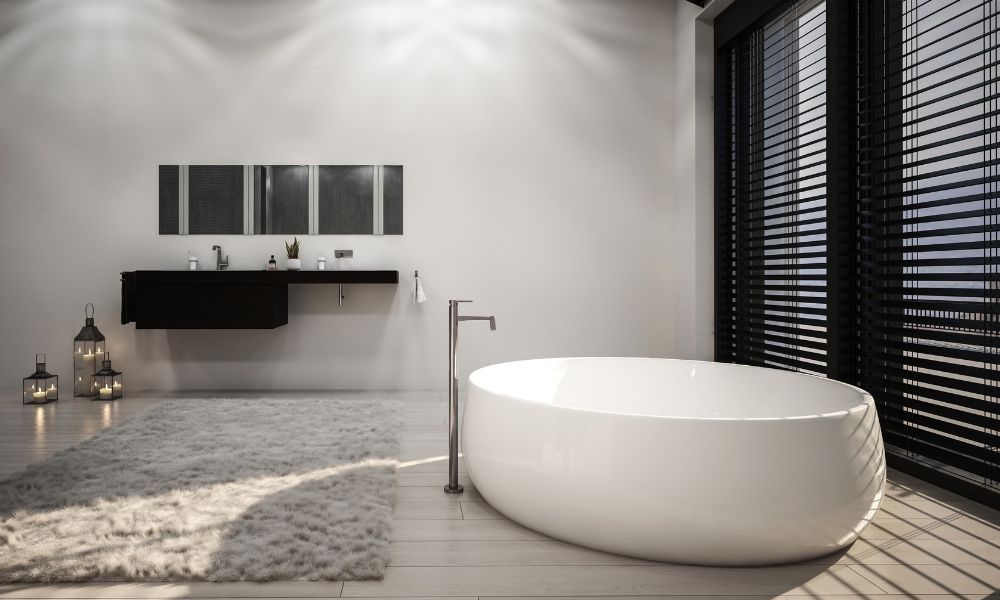 ---
Perfect for a traditional design, they offer a timeless appeal and are a wonderful addition to a vintage-inspired bathroom. The most notable features of traditional taps, particularly basin taps, is that they often come as two separate pillars with each tap running either hot or cold water. At soak.com, you'll find many different designs available, from the classic star-shaped handles to more elongated, refined designs.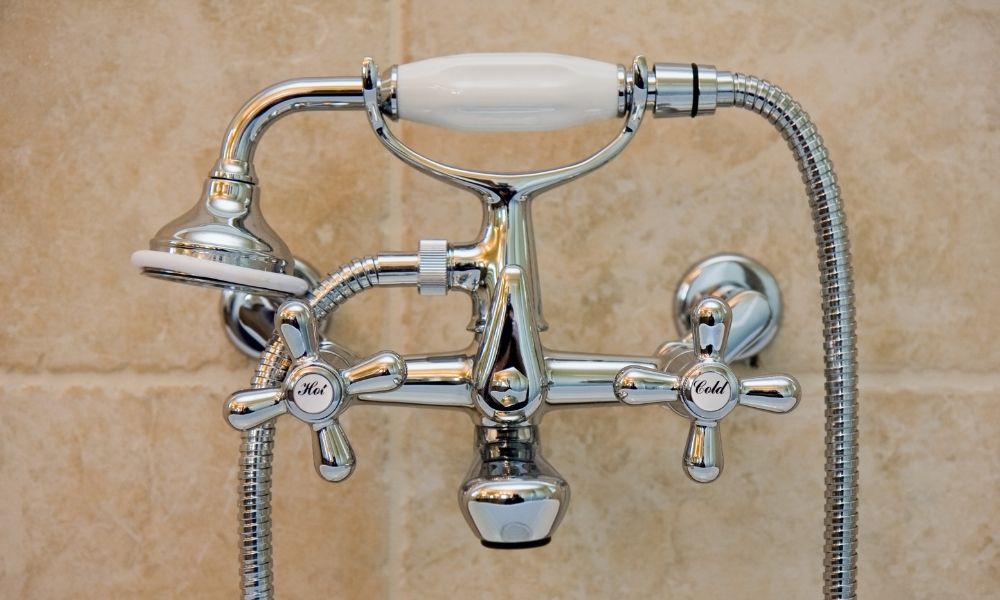 ---
What Materials Are Bathroom Taps Available In?
At Bathroom City, you'll find that all of our taps are built to last. After all, it's likely you won't replace them for a while and they need to be tough enough to withstand constant twists and turns day-in, day-out. That's why all of our taps are made from durable solid brass. The premium quality also prevents wear & tear and unnecessary dripping. All of our Bathroom Taps will last you for years to come.
---
Do Bathroom Taps Come With Everything You Need For Installation?
As soon as your tap arrives, you'll find all the fixtures and fittings needed to install your tap included. However, our advice is always to hire a professional.
---
Shop Our Range Of Bathroom Taps
At Bathroom City, you can rest assured that all your Complete Bathroom Furniture needs will be well taken care of. Now that you've topped up your knowledge on different types of Bathroom Taps, you can delve into our extensive range of taps and pick the perfect type for your needs. 
---
If you're looking to buy Bathroom Furniture, make sure to check out our Detailed Guide To Buying Bathroom Furniture, the Bath Buyers Guide. For some Bathroom Inspiration, do give these excellent Space-saving Bathroom ideas a read.