Bathroom Counter Top Basins
Counter Top Basins and Sinks | Round, Oval And Rectangular Designs
Countertop basins are some of our most stylish basins and qualify as key focal points inside the bathroom. Bathroom City's stunning collection offers a huge range of designs from leading brands.
As well as adding an abundance of style, bathroom countertop basins also help to save space in your bathroom suite, allowing you further space for your bathroom essentials.
Contemporary Countertop Basins at Bathroom City
With a huge range on offer, Bathroom City's collection of countertop basins are available in many shapes and sizes the square basin is generally more of a modern contemporary concept were the round basins and oval basin are seen more like a traditional style basin, contemporary or modern classic designs.
Why Choose a Countertop Basin
One of the main elements of bathroom design when developing a new installation is the proportions you have to work with.
Stylistically, the countertop basin can either save space or fill your installation with a design which sits as a focal point, providing one of the most versatile basin solutions on offer.
The purpose a countertop basin serves in terms of size depends purely on the countertop that houses it; a large countertop with small basin leaves plenty of room for bathroom products, a large countertop and equally grand basin sits as an eye catching design (sometimes impractical) and a small countertop and small basin saves space but leaves little room for storage.
With that said, a countertop basin is a luxury style addition to any bathroom suite, providing a timeless look which will echo class well into the future, remaining eternally eye-catching.
There are endless countertop basin designs which are defined primarily by their material, whether it be glass, ceramic or marble, each provides an entirely unique look.
With dozens of lustrous shapes on offer, the versatility of the countertop basin is rivalled by none, with square, rectangular and oval designs which exude class in any setting.
The VB020 Countertop Basin from Phoenix combines sleek modern artistry and a rectangular look which is designed to recess into your countertop, providing the ultimate subtle solution, and combined with an equally stunning modern mixer tap, the countertop basin is guaranteed to be the centre of attention.
Alternatively, if a recessing the basin into furniture isn't an option, then Tanke 2 Worktop Basin from AET is a similar design which promises all the contemporary styling of the Phoenix basin but sits more traditionally on top of a countertop.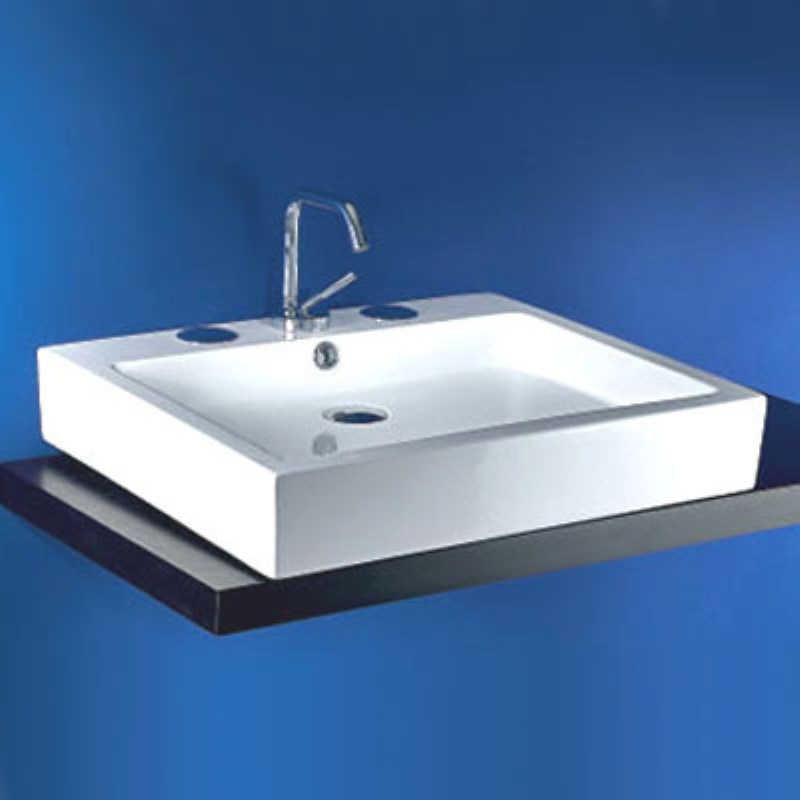 Our website plays host to plenty of countertop designs, each exuding their own luxury style and shape. Marrying an elegant basin with the right choice of furniture or countertop is the perfect solution to space and style in any bathroom installation.