MATKI
Matki Showers & Shower Enclosures
For over 40 years Matki Showering have been a market leader in the shower industry and built an impressive reputation for their innovative designs that deliver effortless style while utilising the latest technology. Matki's range of luxury shower enclosures, shower doors, bath screens and brassware provides a long-lasting shower solution for any bathroom, whether you have a large space for a centrepiece installation or a compact corner to convert in a small en-suite. At Bathroom City we have a huge selection of stunning Matki shower products which are available both online and in our showroom.  
Matki have strived to be the best in producing quality showers, walk-ins, wet rooms, bath screens, shower trays and brassware since their launch in 1971 and have constantly produced innovative showering solutions. Matki incorporate the latest technologies in its products such as twin thermostatic valves, high-lustre temperature controls, concealed and exposed valves, adjustable brace bars and temperature controls with pre-set limits.
Crafted in the UK from top quality materials, Matki shower products are assembled by hand to achieve the luxury and durability for which the brand is renowned. The high standard of Matki showering products is backed by their warranties, ranging from two to ten years, giving you confidence in your purchase.
Matki Shower Doors & Matki Shower Enclosures
Matki shower cubicles, wet rooms and shower doors are renowned for their streamlined design and robust manufacture. The Matki showering range is crafted from 6mm, 8mm or 10mm safety glass with frames made from high lustre anodised aluminium and finished in sparkling chrome plus solid metal fixings and door furniture.
Each hand-assembled item is built to last to ensure the highest quality standards, while the clean modern styling will also stand the test of time.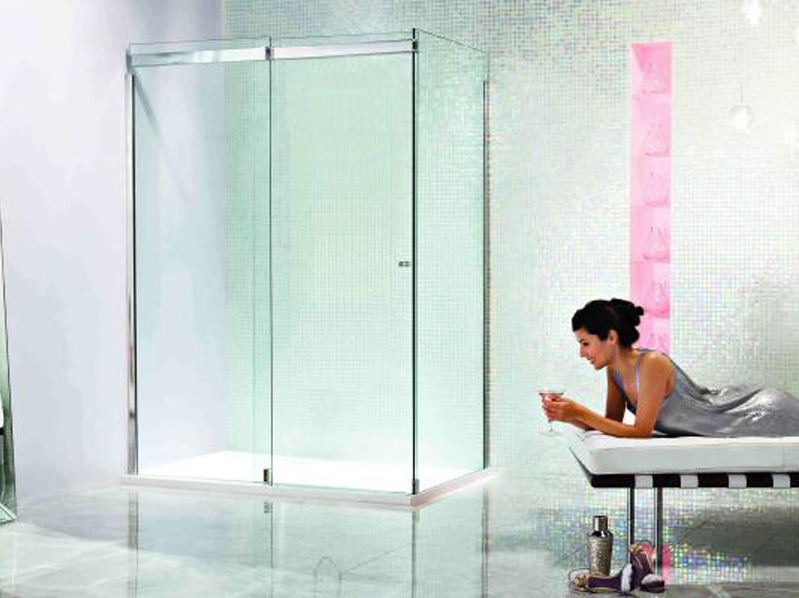 These magnificent Classica Stainless Steel Straight Sliding Doors are a versatile showering solution for any size of bathroom, designed for use either as a corner installation or to be recessed in between walls. Complete with a high polished stainless steel frame and 10mm safety glass, this contemporary Matki shower creates a luxurious showering environment while the shower tray is available in a choice of three colours to suit your interior design.
You can utilise your unused corner space with this magnificent Radiance Curved Corner Quadrant Shower Enclosure, perfectly balancing both style and functionality. Boasting a modern curved design, this Matki shower cubicle features a sleek mechanism that allows the glass door to smoothly slide behind the glass panel.
With sturdy aluminium frames and solid brass handles, this shower enclosure demonstrates the high standard of manufacture that you can expect from a Matki product.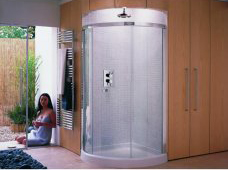 Matki Shower Screens
If your bathtub doubles as your shower area then a bath and shower screen is essential for keeping the water in your bathing area, ensuring your bathroom floor stays safe and dry. Matki shower screens come in square, D-shape and bi-fold designs which are not only practical but also sleekly designed to give your bathroom a fresh, contemporary look.
A fantastic example is Matki's Eauzone Plus 2 Hinged Bath Screen, not only offering complete protection from water splashes, but also bringing a modern touch that will brighten up any interior with its stylish chrome-finished hinges and ultra-contemporary rimless design.
Robustly crafted from 10mm safety glass, this modern Matki shower screen has a hard-wearing construction that will stand the test of time.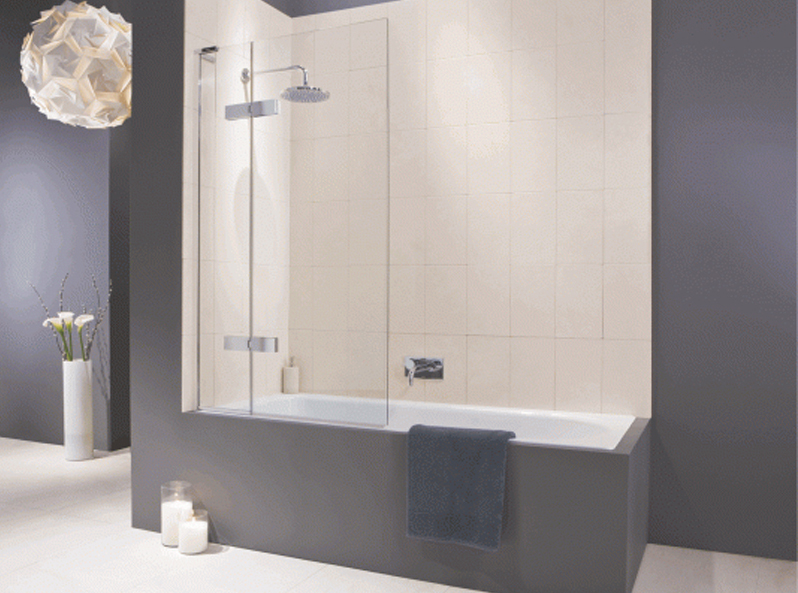 Matki Shower Kits & Taps
Once you have created your shower area it's time to decide on the brassware, and a comprehensive range of Matki shower kits, shower valves, showerheads and shower accessories are available to complete your shower installation.
You'll enjoy an indulgent showering experience with Matki's Elixir Corner Mounted Shower, which delivers an ideal solution for more compact or awkwardly shaped bathroom suites.
Complete with a stylish easy-clean showerhead, soft spray shower handset, flexible hose, diverter and shower mixer, this contemporary Matki shower kit is finished in dazzling chrome and features a hard-wearing brass construction that will stand the test of time.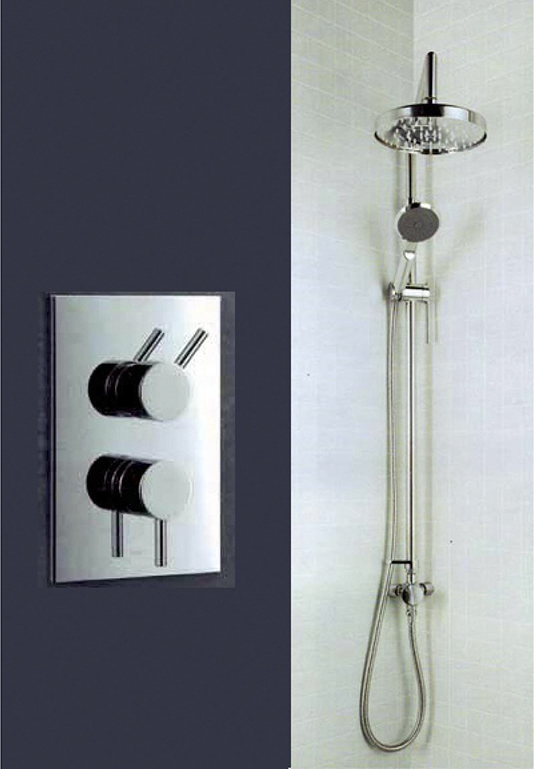 The Matki brassware range doesn't limit itself to just showers as it also includes stylish basin taps and mixers that enable you to build a fully co-ordinated look throughout your bathroom interior.
Matki at Bathroom City
Bathroom City has developed a strong professional relationship with Matki and recommends any of its Illusion, Radiance, Colonade, Mirage, Classica, Elixir Brassware and bath screen collections to our customers.
You can browse our full Matki shower range online or view in person by visiting the dedicated Matki brand in our showroom.