IMPERIAL
Traditional Style From Imperial Bathrooms
Imperial Bathrooms is one of the world's leading bathroom manufacturers, specialising in luxury classical designs that combine traditional grandeur with superior British craftsmanship. The expert designers at Imperial have created a stunning collection of beautiful basin stands, ceramic ware and bathroom furniture plus brassware, lighting, mirrors and accessories. At Bathroom City we stock many of the Imperial Bathrooms ranges which consist of a coordinated selection of pieces that beautifully complement each other.
Priding itself on developing classically designed bathroom products with an unrivalled contemporary edge, Imperial Bathrooms offers a full range of distinct designs which will stand the test of time for years to come.
The Westminster, Carlyon, Astoria Deco, Oxford, Etoile, Firenze, Astoria, Delille, Drift, Bergier, Classic, Amena and Isis ranges all offer an array of products where each collection features its own distinguished style. The Simple Black Astoria Deco, Drift, Etoile and Radcliffe ranges are a stunning black interpretation of some Imperial's classic designs.
Imperial take pride in producing unique product which will be the focal point in your bathroom, handcrafting each individual piece with skills and experience passed down over generations.
Imperial Bathrooms Basin Stands
Imperial Bathrooms have crafted a range of exquisitely designed period wash stands to provide a beautiful alternative to a pedestal basin and make an eye-catching feature of your wash area.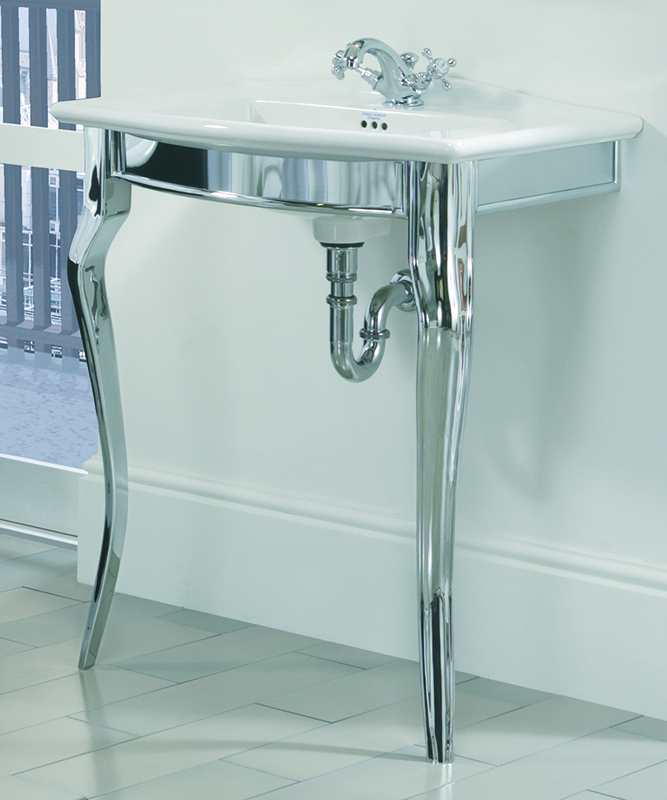 One example is Imperial's Westminster Oban Basin Stand and Vanity Basin which exudes period glamour and timeless quality with its classic styling and elegant legs. This traditional basin stand is available in either chrome, polished nickel, antique gold, satin white or satin black finishes and comes complete with a white ceramic vanity basin.
Bathroom Furniture From Imperial
Imperial Bathroom's range of storage furniture, bathroom cabinets and vanity cabinets are made the traditional way with jointed solid wood and genuine wood veneers. Across Imperial's different ranges you'll discover a diverse collection of traditional bathroom furniture with a variety of decorative flourishes and finishes which can be selected according to your taste.
Imperial's stylish Westminster Linea Vanity Unit provides both period style and useful storage with its natural wood finish and frosted glass doors, concealing ample space for your bathroom essentials.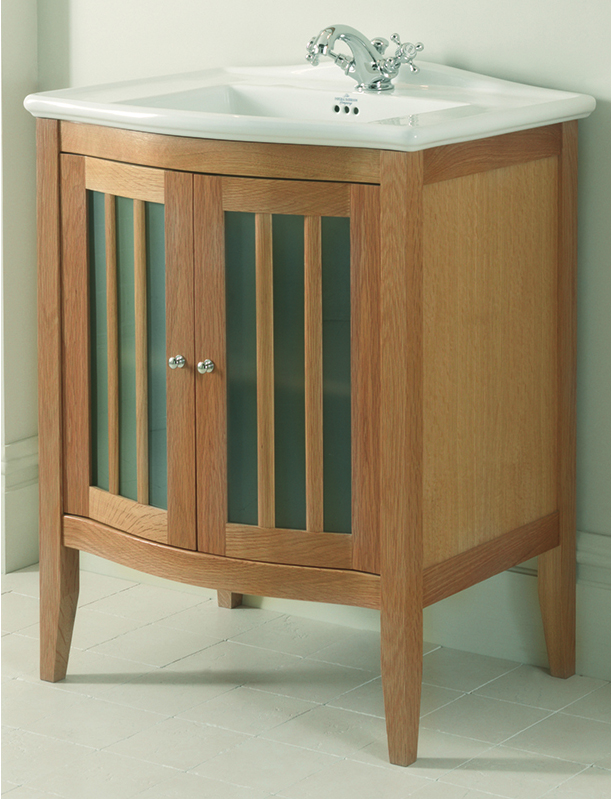 Available in either natural oak or a darker wenge finish, this traditional vanity cabinet is a contemporary classic that boasts a timeless design exuding sophistication.
Imperial Bathrooms Ceramic Ware
Imperial Bathrooms are especially proud of the quality of their ceramic ware and the flawlessly smooth surface found on their range of pedestal basins, vanity basins, under counter basins, low level toilets, high level WCs, and bidets.
If you want to make a real impact then one of Imperial's black ceramic pieces will create a dramatic look that exudes glamour and style.
Imperial Bathrooms Brassware & Accessories
Every bathroom tap made by Imperial is expertly manufactured from cast brass and comes in chrome, antique gold and polished nickel finishes to suit your decor.
With a wide range of traditional bathroom lighting, mirrors, radiators, towel warmers and accessories to choose from, Imperial Bathrooms provide every solution for your coordinated bathroom installation.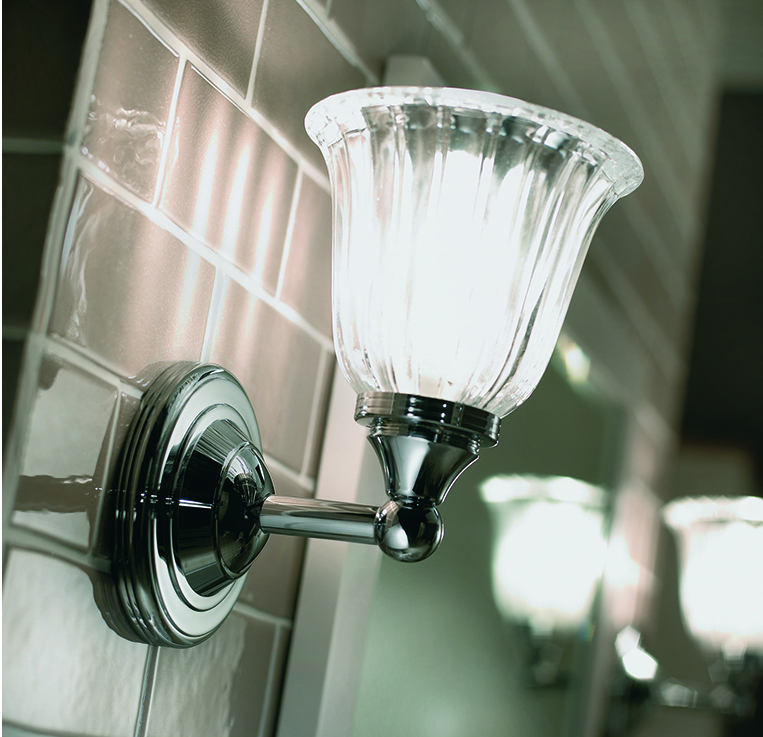 The splendid Segovia Lamp and Glass Shade is ornately designed and finished in sparkling chrome, making for an elegantly stylish way to illuminate your bathroom.
Imperial Bathrooms at Bathroom City
Imperial Bathrooms has become synonymous with excellence in design and British-made quality, making their products an ever popular choice among Bathroom City customers. At Bathroom City we stock hundreds of Imperial products from all their main ranges including Westminster, Carlyon, Astoria Deco, Oxford and Etoile.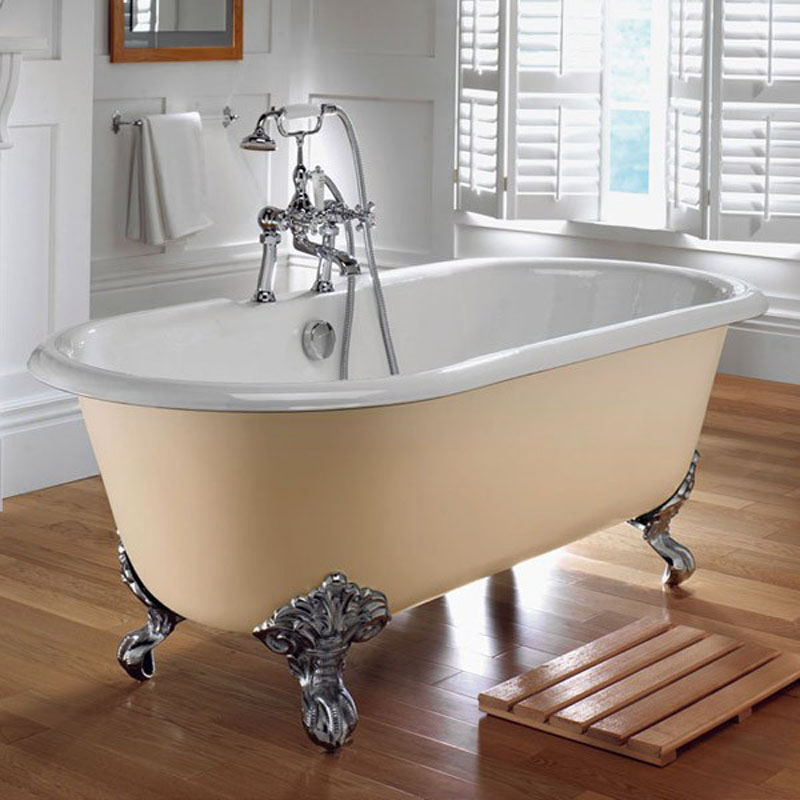 Browse our website for our full range or visit our showroom to see our dedicated Imperial brand displays.