Shower Baths at Bathroom City
Why Choose a Shower Bath?
Let's face it, life without a shower would be difficult. A shower mirrors the fast pace of modern living, allowing you to be in and out within minutes and get straight on with your day.
An invigorating shower is a perfect way to start the day and a soothing bath the perfect way to end it. The shower bath provides both of these functions, making it one of the most versatile and practical products on the market.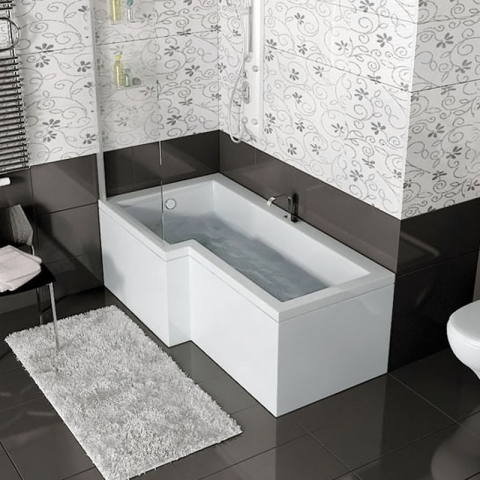 One of the main benefits of the shower bath is that it provides the best elements of both shower and bath, rather than compacting the shower area like standard shower baths.
With its unique P or L shape, the shower bath opens up to provide an unrivalled showering space which offers all the space saving and luxury of a good shower installation, making the shower bath a must for those wanting the best of both worlds.
Moreover, by combining the two bathroom essentials, you are ultimately saving space, as installing both a bath and shower can require a fair amount of floor space which is often at a premium in standard modern bathrooms.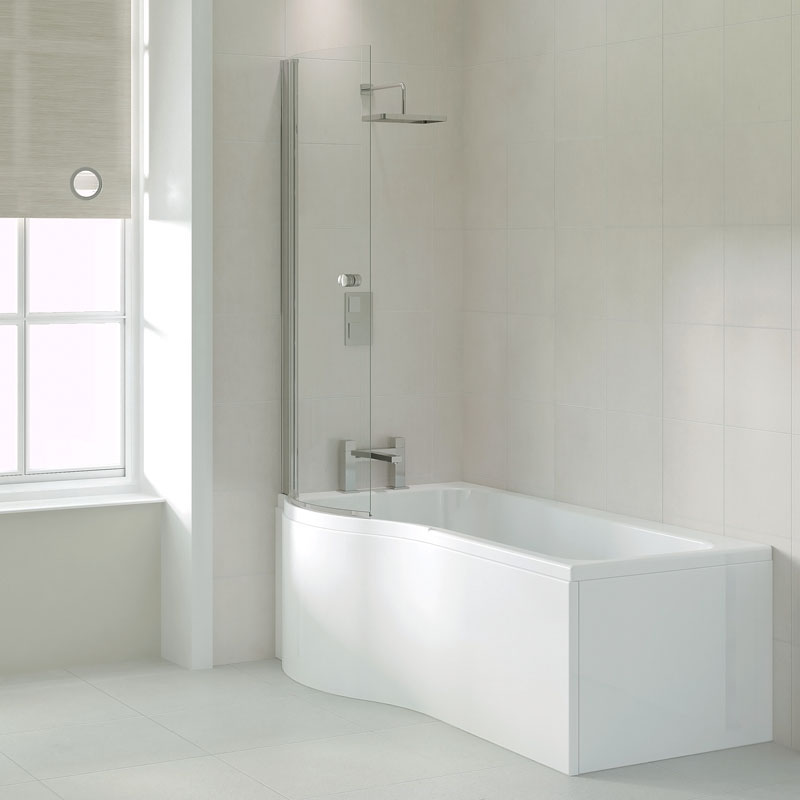 If you're looking for a bath which suits a range of lifestyles then a shower bath is certainly a design worth your consideration.
What types of shower baths are available within our unique collections:  
L shape shower baths are available in 1700 and 1800 sizes as standard the shape is more square and deep at the showering end were you stand - the L shape bath is very much like a square  shower tray when in use with the L shape screen to ensure the water stays in the bath and not on the floor.
P shape shower bath is generally 1700 size which can replace most standard bath and combine your family showering needs with luxury deep bathing. The P shape often spelt as a Pea shape shower bath has a 900 curved shower standing area. very sleek and deep both the L shape and P shape provide the same space-saving opportunity for the family and keeps those that like showers and those that prefer baths all happy. 
Corner Shape Shower Bath - this small 1500  x 1000 shower bath is only this is a real option for the smaller bathroom. The width is 1000mm which gives an amazing bathing area but still has the shower screen which gives you the corner shower bath that everyone craves.