Corner Basin Buying Guide
Corner basin units are stylish yet practical. The main advantage of this basin is its easy and quick installation. A corner basin is the perfect choice for a tiny bathroom. Even in a bigger bathroom, when the accessible space is in a corner, a corner wash basin would be the best choice. The unique design means you need minimal plumbing work. Cloakroom corner basins are small in size and help maximise the available space.
Navigate to any section of this post by clicking on the links above.
---
What Are the Different Styles of Corner Basins?
a. Corner Wall-Mounted Basin Units
Wall-mounted basin units not only optimise space but also look elegant. You'll simply love the compact dimensions of this versatile design. The main advantage of corner basin units is that they are available in different shapes – square, rectangular, circular, oval or even irregular. Hence, it's easy for you to choose the shape that complements the aesthetics of your bathroom the best.
Another practical benefit is that you can easily clean the basin as it is elevated off the ground. The floor space beneath the basin is accessible, as well.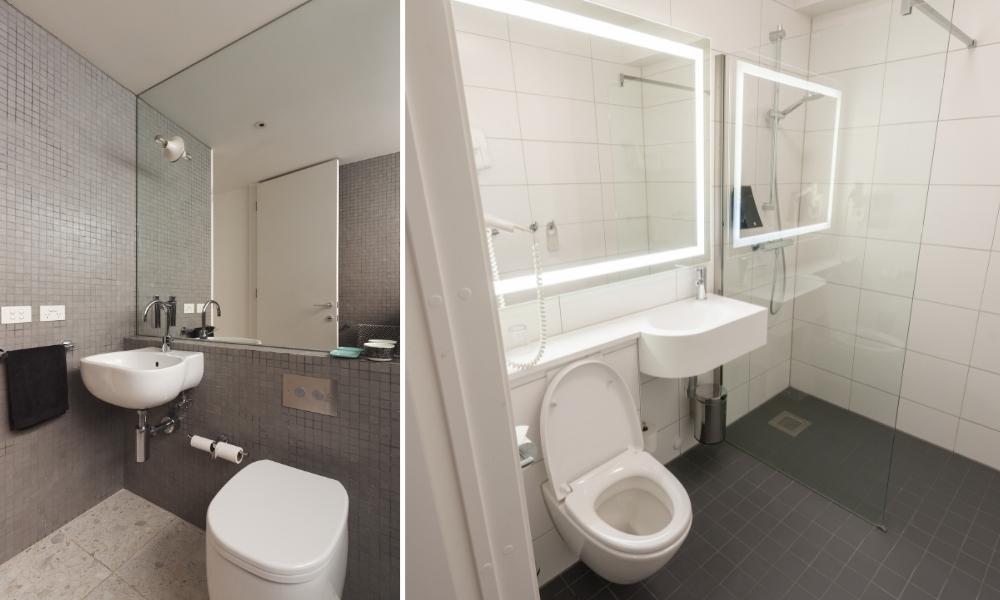 ---
b. Corner Basins with Pedestal Units
Unlike a wall-mounted basin, a corner basin with a full pedestal occupies some floor space. Here, too, you can opt for the semi pedestal design to maximise floor space.
Regardless of the design you choose, the graceful pedestal basin presents a classic appeal to your bathroom decor. The timelessness of this design means it can go well with both modern and traditional bathroom decor.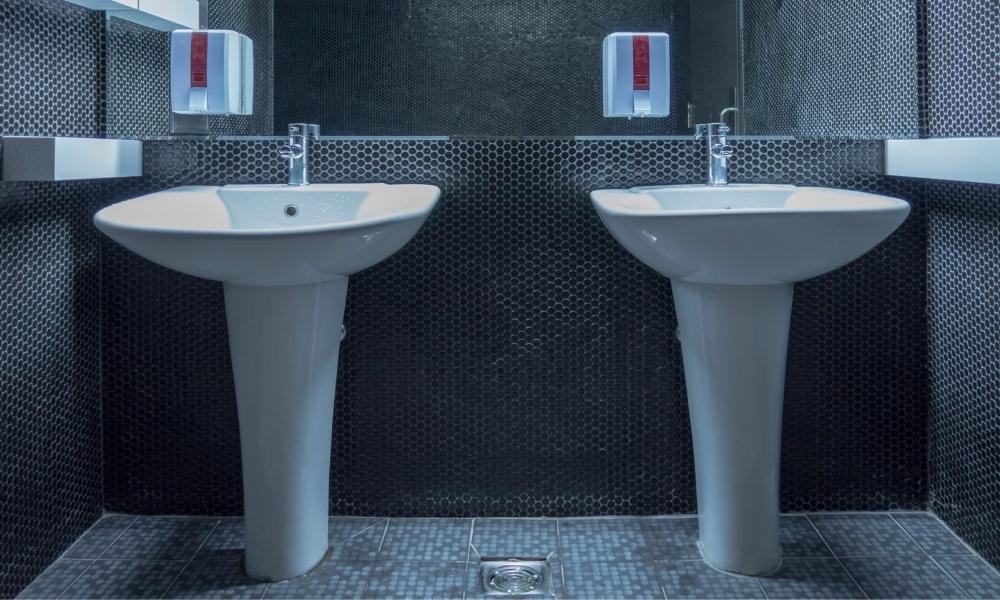 ---
What Type of Bathroom Is a Corner Basin Ideal For?
A corner basin is ideal for a small and compact bathroom. If your bathroom is not really tiny, then you can go for a full pedestal or semi pedestal basin.
The main reason the space-saver corner basin design is a top choice is because it fits effortlessly in your bathroom. Another advantage is it occupies less space compared to a standard or large basin.
Yet another beneficial feature is a corner wash basin provides higher utility value when you need to maximise available space. This is especially true in a smaller bathroom where you need to make optimal use of tight, corner spaces.
---
How Do You Measure a Corner Basin?
Location & Size Of Tap: Finding an ultra-small corner wash basin is easy. And when you think Lilliputian, there's no standard size or shape. But here's a caution. The smaller the basin, the more attention you'll need to pay to the location and size of the tap.
Basin Size: Another important point to consider is whether the basin is large enough to accommodate your hands when you wash.
Basin Depth: You'll also need to consider the depth of the basin. Remember, the average depth is 5 to 8 inches.
Comfort: Finally, when you measure, consider the amount of space you'll need to use the corner basin with minimal trouble.
If you opt for a pedestal sink, consider the height that would be ideal for you and your family members. Ensure you don't need to bend too much. (Regardless of the height you choose, the sink will not be easily accessible to children. They can use foot stools.)
---
What Are Some Good Basin Brands to Choose From?
Burlington uses the latest materials and technology to manufacture long-lasting products. The brilliant white finish will add a touch of splendour to your bathroom.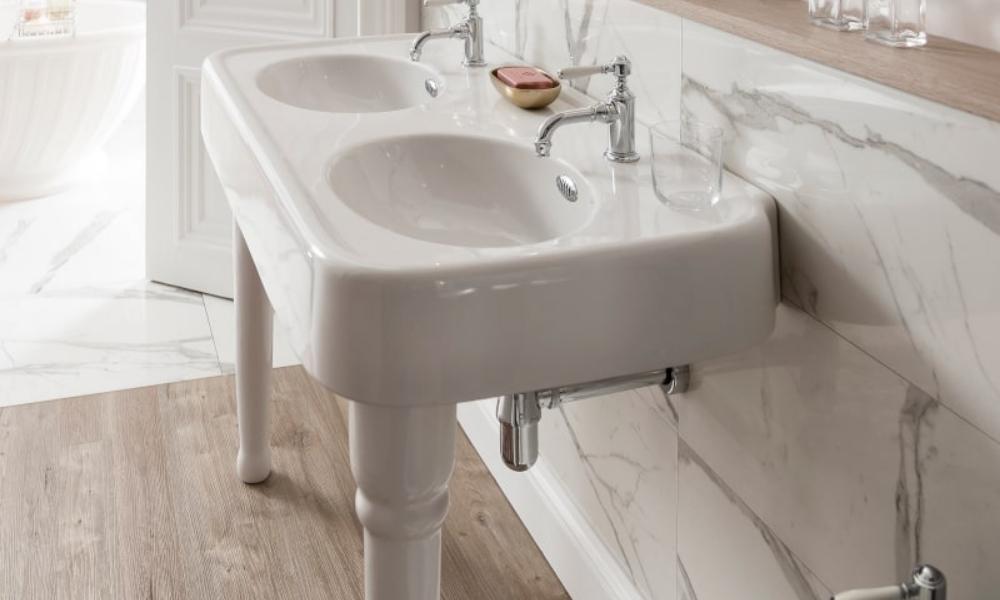 ---
Imperial Bathrooms manufacture compact pedestal basins that are perfect for smaller spaces. These timeless designs are meticulously handcrafted in the Heart of England.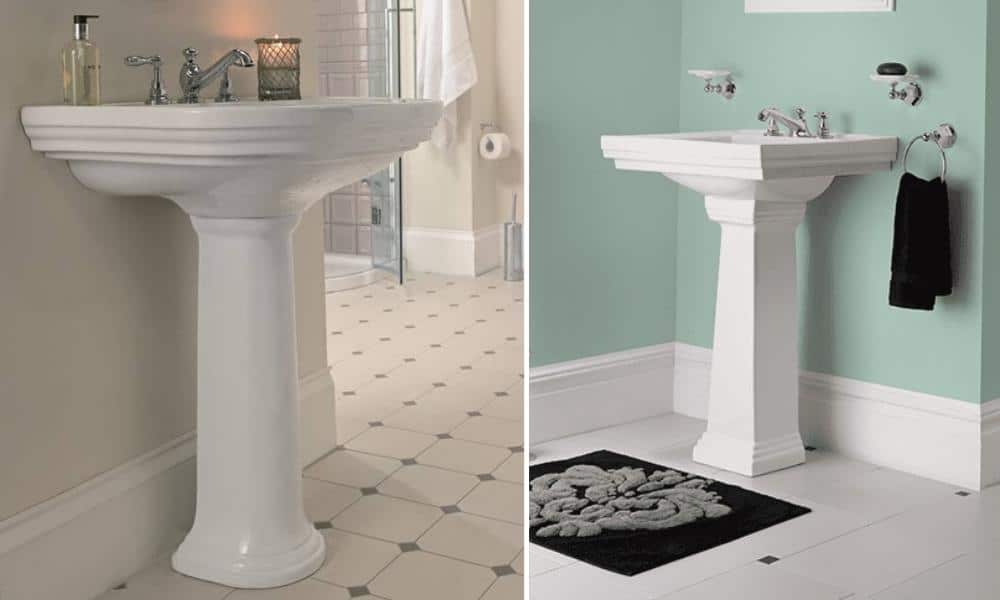 ---
Forzalaqua Venetia specialises in natural stone basins. Their premium range of cloakroom corner basins complements all bathroom themes.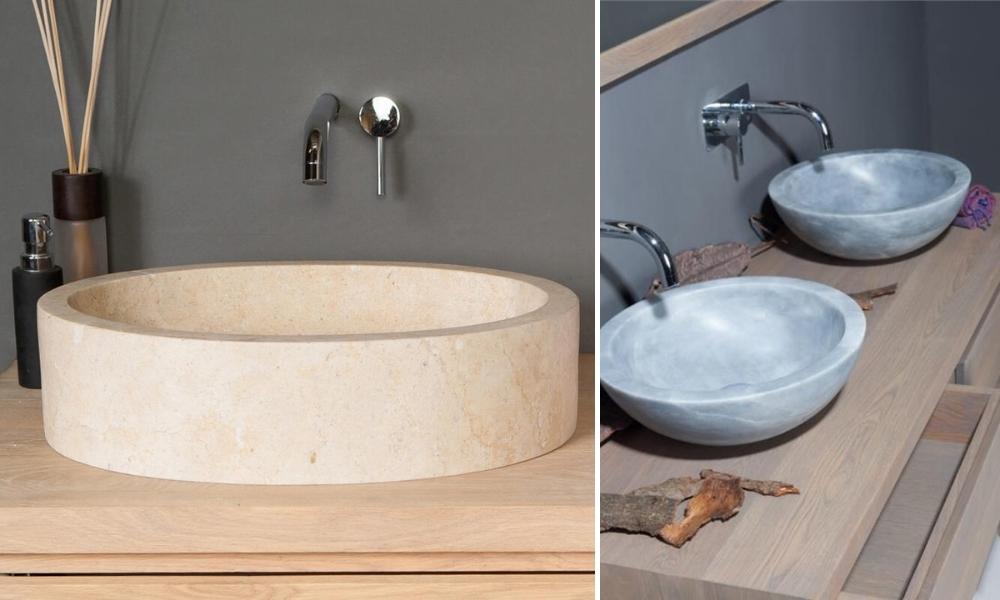 ---
Bayswater Pedestal Basins are perfect for smaller-sized bathrooms. The basins are made from the finest vitreous china.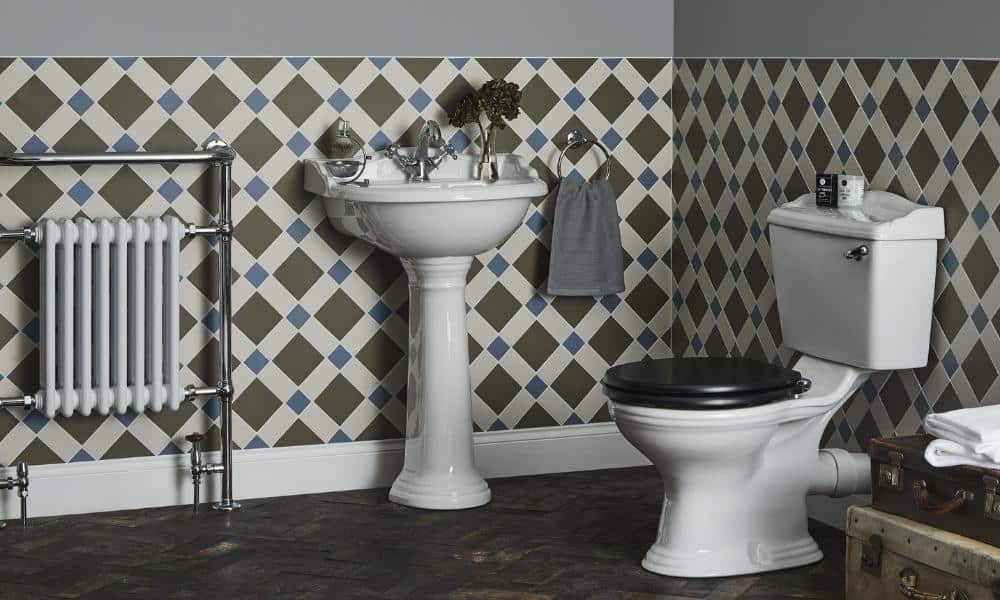 ---
How Do I Choose a Corner Bathroom Basin?
A corner wash basin is the perfect choice for a small bathroom with an unoccupied corner.
You can save valuable space as the basin will fit snugly into an empty corner.
Next, consider the size and style of the tap you prefer. Don't install a tiny tap on a large sink or vice-versa. Strike the right balance by ensuring the size and style of the tap matches that of the sink.
---
Shop Corner Bathroom Basins
Bathroom City is the UK's oldest online Bathroom Specialist Store. We're home to all kinds of Bathroom Furniture, Vanity Units, Showers, Baths, Radiators and more. With an impressive Bathroom Factory Showroom in Tyseley, Birmingham, we can help you with your complete Bathroom needs.
Our online selection of basins presents you with a wide range of choices. You can also find an impressive collection of Corner Basins at our Birmingham Bathroom Showroom.