5 Technology Hacks For Your Bathroom
Who wouldn't love a bathroom with 'smart' innovations? 
Today, technology defines how you live, and technology is getting more advanced and products are getting better by the day. The good news is unlike in the past when only the rich could afford the latest high-tech gadgets designed for a bathroom, a drastic drop in prices has meant that anyone can afford the latest shiny new gadget.  
So incorporating the smart bathroom tech doesn't have to be daunting. The bathroom of the future is within your reach, and here are 5 exciting ways to bring state-of-the-art gadgetry into your home.  
---
Five Bathroom Technology Hacks 
1. Whirlpool Baths 
Installing a whirlpool tub will make your bathroom more elegant and luxurious. This technology hack will transform your bathroom into a soothing spa. If you've been dreaming of experiencing a spa without leaving your home, then buy a whirlpool bath today. 
The benefits of a whirlpool bath go beyond just luxury – hydrotherapy is actually proven to have health benefits for your muscles, as well as improving your general wellbeing. Plus, this indulgence is no longer an extravagant expense – you can pick up a whirlpool bath now for a few hundred pounds, costing you a little more than a standard bathtub. 
The advantage of a whirlpool tub is it doesn't occupy too much space. You don't need a large area, and a full bathroom renovation is simply unnecessary. You can easily install one in even a small bathroom of standard dimensions: 5' by 7' or 5' by 8'. 
The stunning Mercury Whirlpool Bath: Single Ended, 1700 x 700, comes with a generous bathing space and offers a choice between six jet whirlpool systems. The thick backing of the tub is made from high-quality glass reinforced polyester (GRP). The super-thick baseboard is incredibly strong, and the weight-distributing legs make installation a breeze.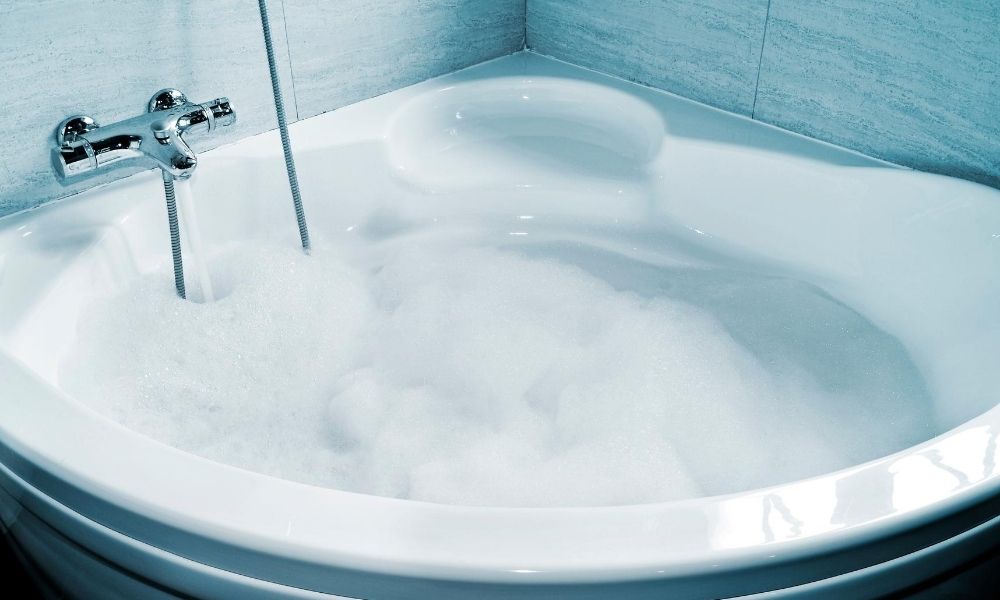 ---
2. Rimless Toilets 
Rimless toilets are leagues ahead of traditional toilets in the one area that really matters – hygiene. The reason is in a standard toilet, the rim is almost inaccessible. As a result, it is a rich breeding ground for germs. In a rimless toilet, however, the rim is eliminated, presenting you with a more hygienic toilet. 
Most rimless toilets use the direct flush technique. In this water-saving technique, water is flushed around the whole of the bowl, cleaning the pan much more efficiently than a standard toilet. Therefore, your toilet will remain cleaner after every flush. 
You can choose from an assortment of rimless toilet designs to match your clutter-free lifestyle. If there's an in-wall cistern in your bathroom, a wall-hung rimless toilet will work well with it. But if you want to retrofit your existing toilet, then a back-to-wall rimless toilet is an effective solution, as it can fit seamlessly into your current plumbing system.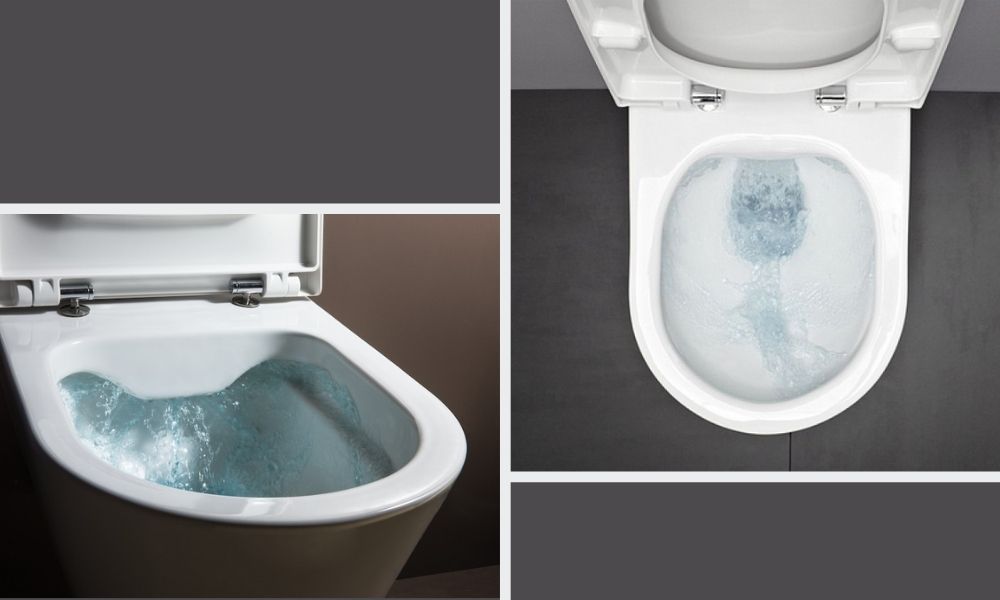 ---
3. Smart Home Shower 
Say goodbye to traditional showering. The Sensori SmartTouch Digital Shower Valve with two outlets comes with a Wireless Remote for precise digital thermostatic temperature control. You can install the digital valve up to 10 metres away from the shower control unit. An optional feature of this high-tech gadget is a complete shower set with a handset and fixed head. The wireless remote control also enables you to start the shower from outside the showering area. 
An LED-touch sensitive display makes it easy to adjust the water temperature and flow and save these settings, as well. You can also switch between outlets quickly and set a maximum temperature. The sleek black finish of this model will fit any contemporary bathroom to perfection. This smart home shower unit comes with a 5-year guarantee, and it can create an entirely new showering experience, bringing the feeling of luxury to your daily routine.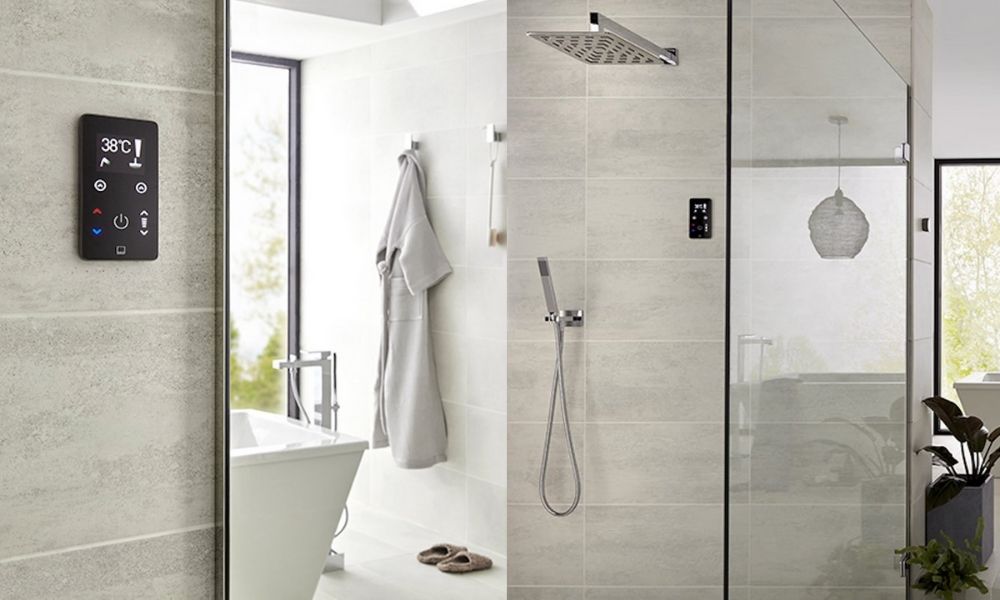 ---
4. Smart Mirror with Lights, Shaver Socket and Demister Pads 
You really need this great technology hack as it enables you to say goodbye to a poorly-lit bathroom. The Damana Bathroom Mirror with illuminated LED bordered frame, shaver socket and demister pad is certainly an eye-catching addition to your bathroom. You can hang this easy to install mirror either in Landscape or Portrait mode. The light is not ultra-bright, but it is sufficiently bright without blinding you during use. 
An interesting feature of this smart mirror is it presents you with a shaving socket option. The shaver charging socket – you can charge your electric toothbrush as well – as a cover to ensure stray water droplets don't short the unit. The anti-fog demister pad is another useful feature. It heats up rapidly and effectively demists the mirror surface. Unlike a plain mirror, your smart mirror is ready to use all the time with no wait time before you shave, dry your hair, or put on makeup.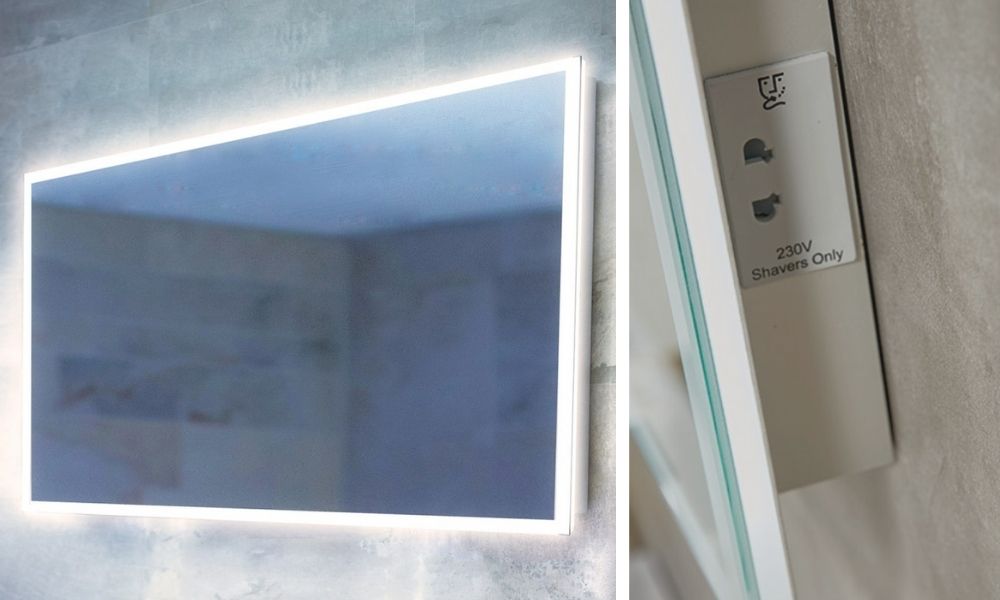 ---
5. Bluetooth Music Mirror 
The Phoenix Play Bluetooth Music Mirror is truly a smart mirror that will satisfy all your visual and audio needs. This statement mirror boasts a back-lit LED light and will simply set your bathroom apart. The high-quality construction of this Bluetooth music mirror meets the stringent IP44 British safety standards, making this LED mirror bathroom safe. 
The main feature of this smart device is, of course, the built-in Bluetooth speaker. You can connect to any Bluetooth device and listen to your favourite music. The motion sensor switch is another feature. You can turn the LED mirror On/Off with a quick swipe of your hand across the miniature sensor switch without touching the mirror. A shaver socket and heated demister pad are other features. You'll never need to worry about mirror visibility when you are in a hurry, as the built-in demister pad will keep your mirror steam-free.  
---
Shop Bathrooms 
Technology hacks are bathroom accessories that can transform the dullest of bathrooms. And the smart devices in your bathroom reflect your interior taste. As one of the nation's largest online bathroom retailers, Bathroom City offers you a wide variety of smart devices for your bathroom at a range of prices. You will find a smart device that not only fits your style but also matches your price range.  
---
Other Articles That You May Enjoy Reading