7 Best Modern Bathroom Radiators Under £300
Modern radiators create a warming ambience, presenting you with the ultimate bathroom escape. They are ideal for delivering a heating solution for any bathroom. Don't let a big unsightly heating unit detract from the aesthetics of your contemporary bathroom. You have a range of designer bathroom radiators in a great number of finishes and styles to choose from to make an impact on the appearance of your bathroom. And the high level of heat output is the icing on the cake for a guaranteed cosy bathing experience. Check out our top recommendations and choose the one that best complements your bathroom.
---
Top Recommendations for Radiators
1. Carisa Play Designer Aluminium Radiator | £239
A floor standing bathroom radiator provides you with immense flexibility. You can mount this chrome bathroom radiator anywhere in your bathroom as you don't need to fix this unit to a wall. The space-saving, floor-mounted Carisa Play Designer Aluminium Radiator up the wall space. The feature that makes this imposing unit highly functional is that it delivers a higher level of heat output by allowing more space for heat to escape. A central heating system can easily fuel this radiator, and you'll love the bold design lines of this radiator as they complement the chrome finish.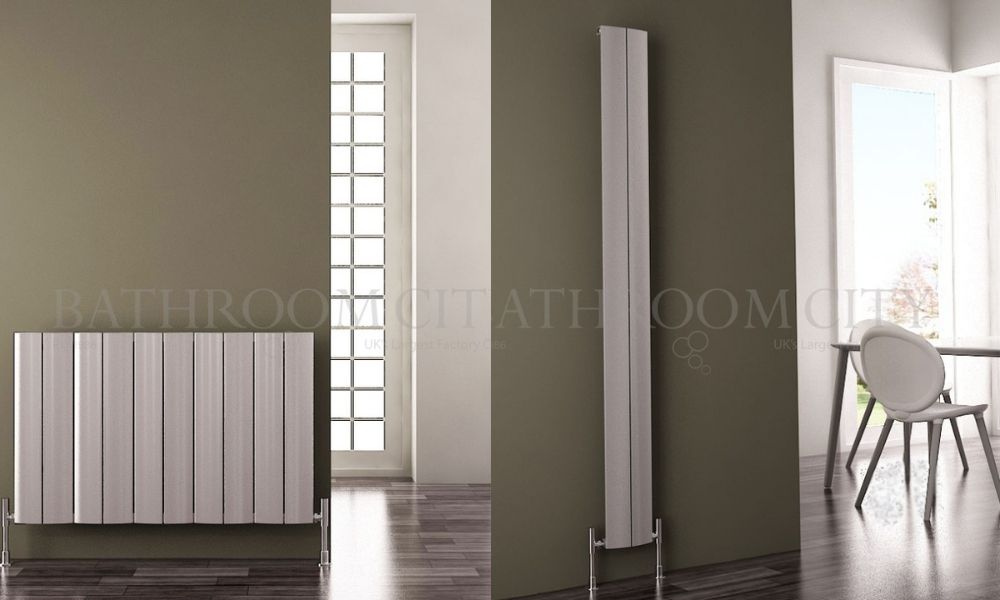 2. Wingrave Anthracite Grey Radiator | £57
If a chrome finish radiator does not appeal to you, you can opt for a grey bathroom radiator. The floor-mounted Wingrave Anthracite Radiator is a beautiful creation that commands a mesmerising presence in your bathroom. This radiator is a value for money buy as you get a 5-year guarantee against any fabrication flaw. Also, the energy-efficient double panel finish is capable of filling your bathroom with plenty of heat during the colder winter months. This designer bathroom radiator balances form and function to perfection.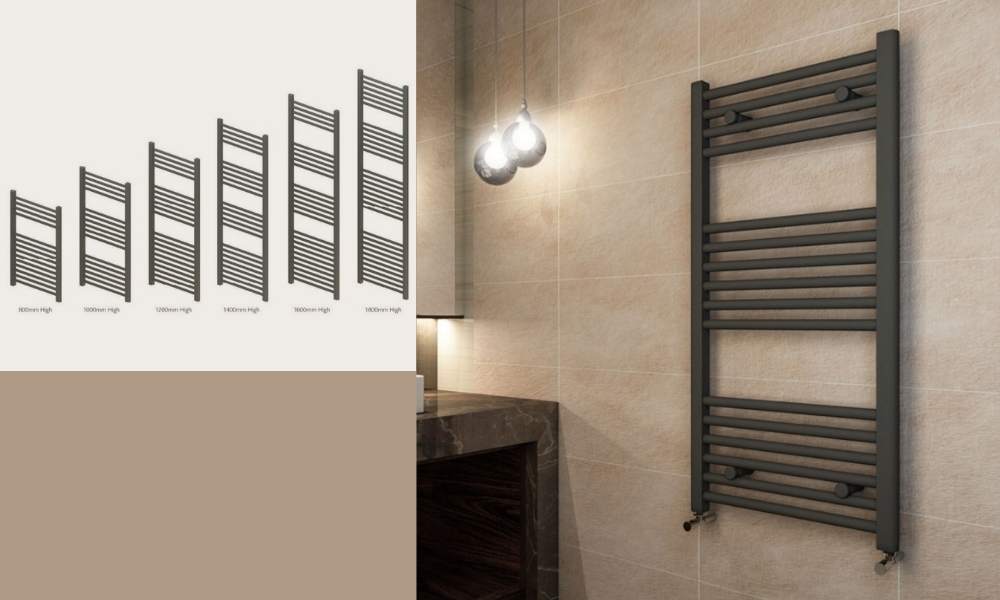 3. Carisa Elliptic Bath Aluminium Designer Radiator | £240
The Carisa Elliptic Bath Aluminium Designer Radiator is another attractive option to heat your bathroom. This designer bathroom radiator is available in two colours – white and black grey. This unit comes with an extended 5-year guarantee from Carisa. The naturally curved design of this radiator not only enhances every element of your bathroom but also ensures a uniform, gentle flow of heat. The signature contemporary style of this radiator blends in perfectly with any bathroom. Strong fixtures are provided to hold the sturdy metal horizontal bars in place.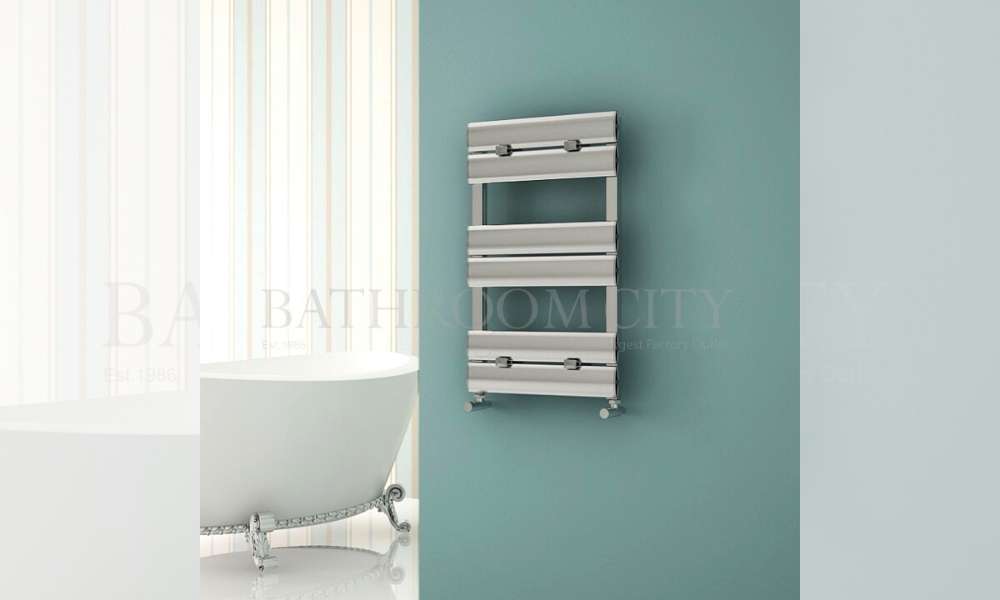 4. Carisa Monza Aluminium Radiator | £269
The Carisa Monza Aluminium Radiator is a fantastic polished chrome bathroom radiator that provides excellent heat output. The wall fixings of this elegant modern radiator are also supplied at the time of purchase. This polished chrome stunner not only adds a touch of luxury to your bathroom but also gives it a contemporary makeover. Monza provides a 10-year guarantee against faulty workmanship or materials (serviceable parts excluded) if the unit has been installed and used in accordance with their instructions.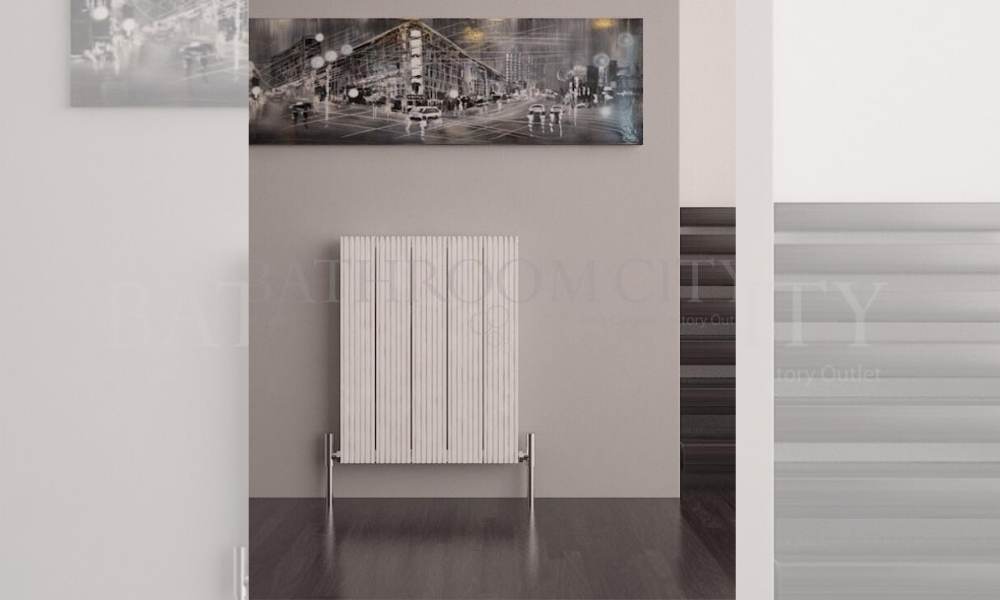 5. Sofia Chrome Ladder Designer Towel Rail - W500mm X H1800MM | £251.00
Does a simple yet powerful designer bathroom radiator appeal to you? Then you'll simply love the Sofia Chrome Ladder Designer Towel Rail that can enhance the functionality and aesthetics while amping up the heat in your bathroom. The design is simply yet effective. This splendid mirrored chrome finish radiator is manufactured from the highest quality of steel and comes with a generous 5 year guarantee.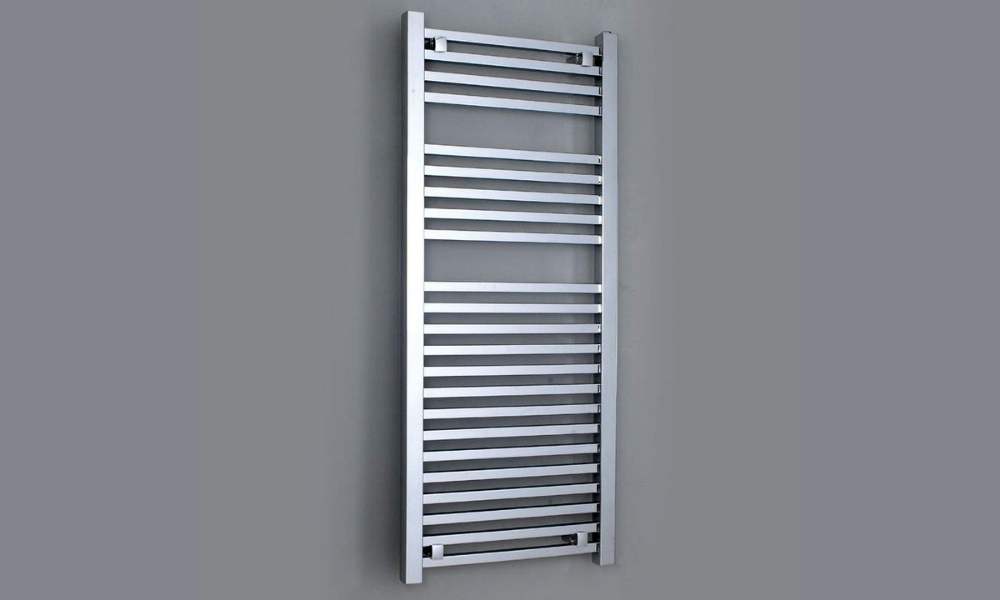 6. Black Xcite Designer Radiator | £244
The High Gloss Black Xcite Designer Radiator will complement your bathroom, especially if you have already included some elements of black. This splendid modern radiator will be the major focal point and quickly transform your bathroom. The heat emitting capacity of this elegant cross-shaped designer bathroom radiator is impressive. The main features of this easy-to-install Hudson Reed masterpiece are this unit not only delivers heat but also brings character and style to your bathroom. The space-saving design of this durable radiator makes it the ideal choice for small bathrooms.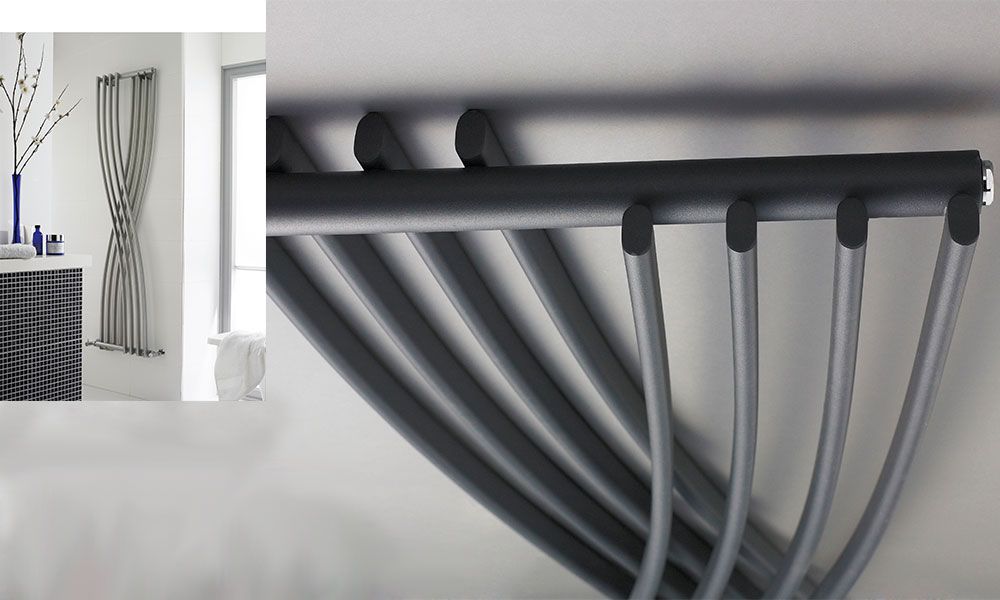 7. Box Grey Designer Radiator | £244
The Box Grey Radiator is made of the sturdiest carbon steel to deliver high heat conduction with low fuel consumption. You can depend on this heating solution to warm up and brighten your bathroom. The square boxed design conveys a sense of minimalist uniqueness. The powder-coated finish of this grey bathroom radiator will coordinate with the rest of the interior, regardless of their colour scheme.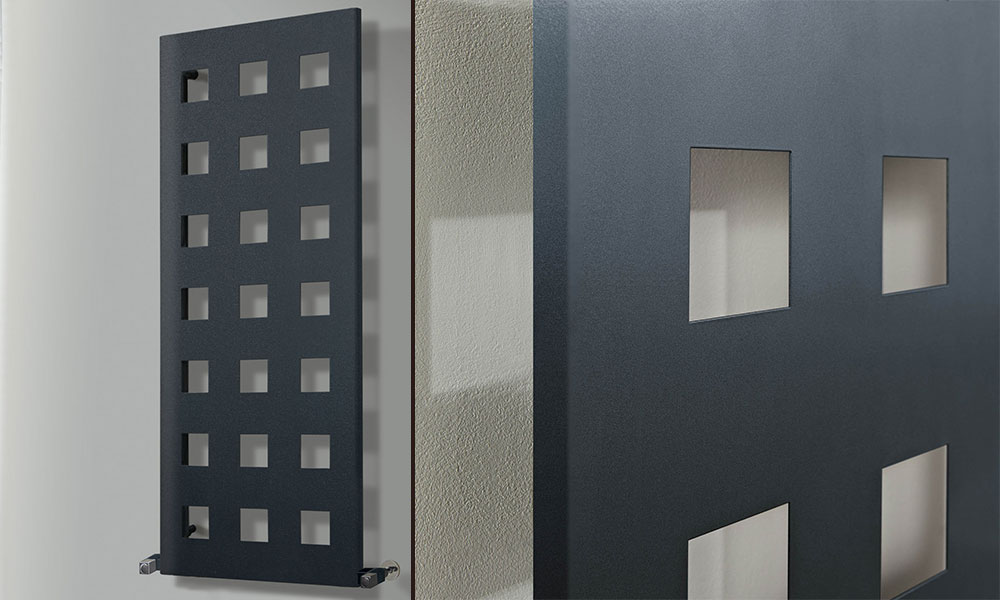 ---
Shop Radiators
Buying a designer bathroom radiator couldn't be easier, with the broad range of options available at Bathroom City. Whether you're looking for a chrome radiator, curved radiator, ladder radiator, heated towel radiator or tall radiator, we have you covered.
---
Other Articles That You May Enjoy Reading