Child-Friendly Bathroom Design Ideas
Sharing a bathroom with your kids can test your patience. That's because kids usually have plenty of stuff, but they tend to be messy and not great at organising their stuff. It isn't enough to have a spacious bathroom. You need to ensure it's child-friendly as well. Whether you're planning a new family bathroom or intend to make your existing bathroom more child-friendly, you'll find the 20 bathroom design ideas listed here useful.
Navigate to any section of this post by clicking on the links above.
---
Use a Step Stool">1. Use a Step Stool
Introducing a step stool into the bathroom can be the easiest, most cost-effective way to child-proof your bathroom. This will enable them to reach things without over-stretching and climbing up on unsafe surfaces. If there are a few children, have multiple step-stools to prevent accidents.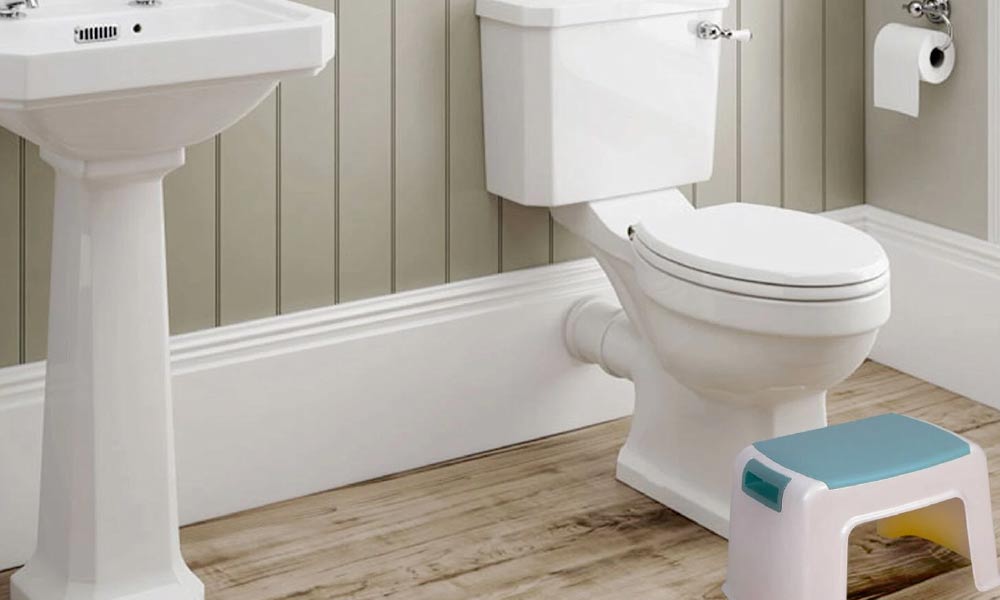 ---
2. Safeguard Children from Hot Water
Protect delicate skin by staying safe. An anti-scald device controls water temperature by restricting the flow of the amount of hot water. Safeguard your children by installing an anti-scald bath/shower valve preset at a safe temperature. Install an anti-scald device on the faucets too.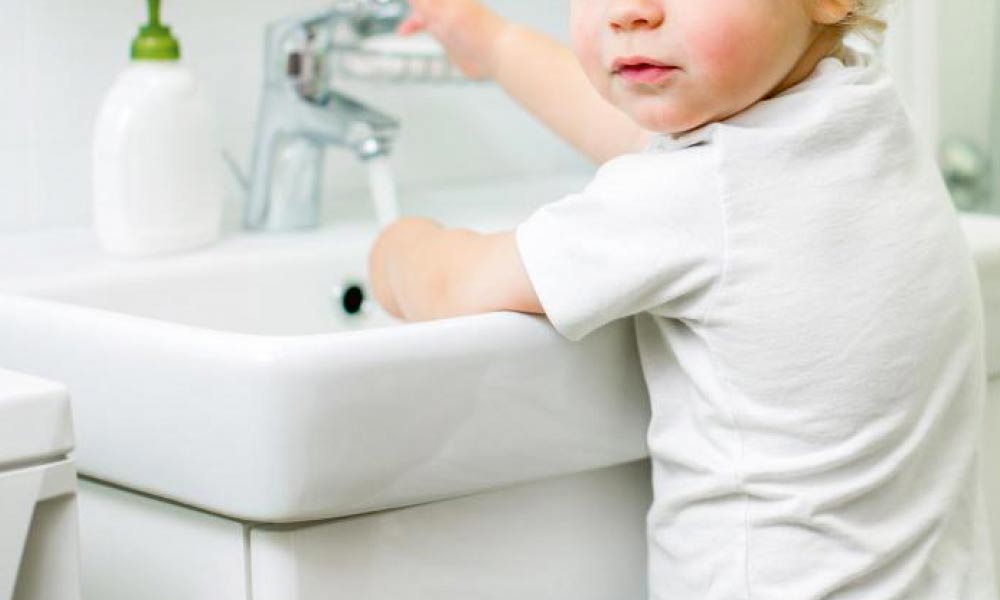 ---
3. Open Shelving
Open shelving is a great way to stop things from getting lost or disorganised by messy child fingers. An open shelving plan means children can see everything, so they know where things are and where they go. This could also help when cleaning the bathroom as children will be able to put things back. The extra storage space could be used to store toys and toiletries you want to keep within reach of the children.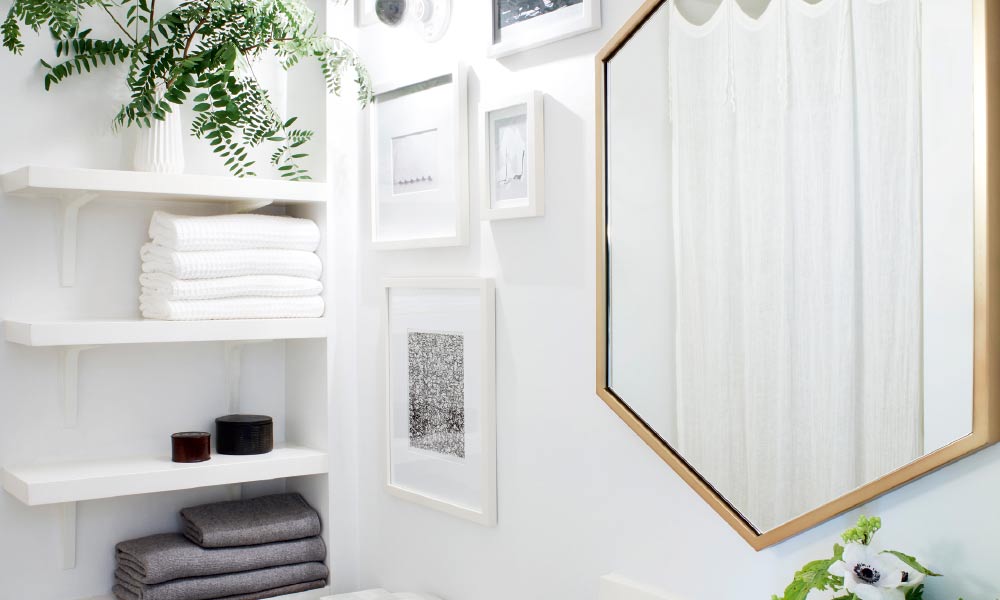 ---
4. Non-Slip Flooring
Non-slip tiles would be a good idea to purchase as they reduce the chance of slipping, but they do not replace supervision. Children will still need to be watched cautiously as accidents could still happen.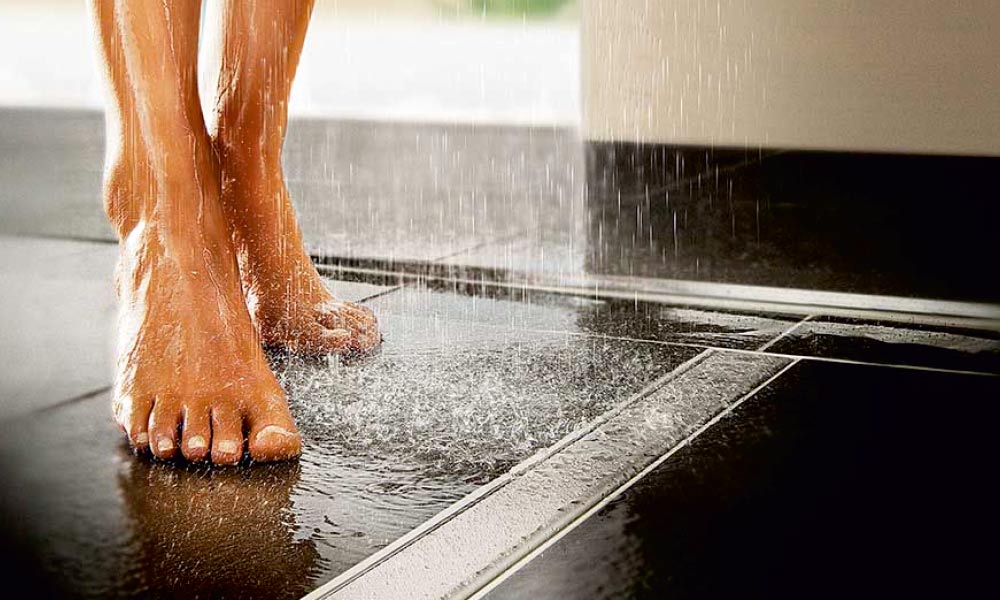 ---
5. Get a Fabulous Colourful Shower Curtain
Children love cute shower curtains. A wild design will spark their interest. Allow your children to choose this accent piece! At least, it's less risky than allowing them to have their say in the bedroom or living room decor.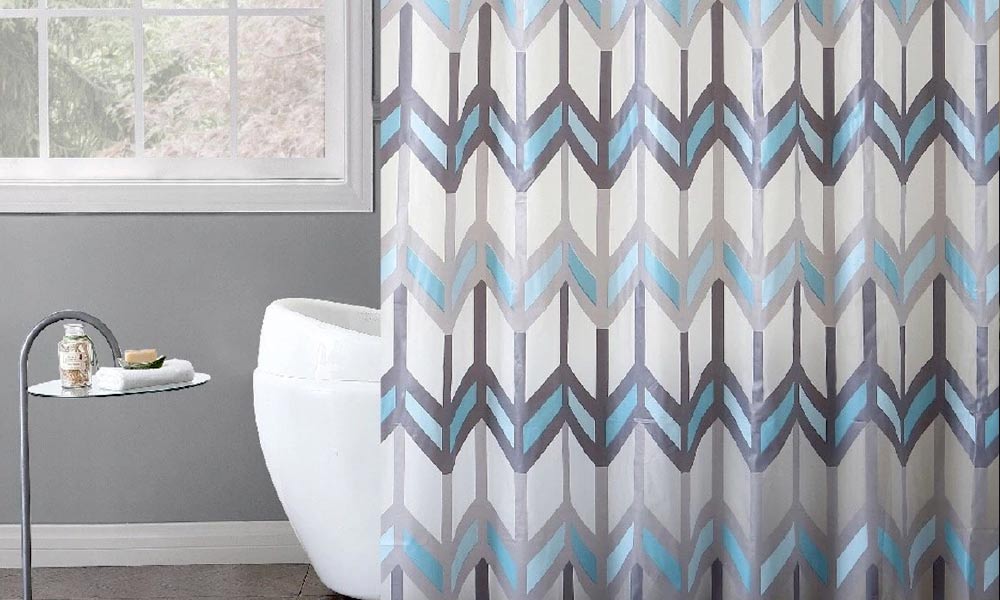 ---
6. Side by Side Taps
If you have space in the bathroom, a large trough sink with multiple taps may be an easier option than double sinks. More children can clean their hands in a trough sink, and it is one large space to clean instead of individual sinks with nooks and crannies. You could even teach the children to clean up after themselves.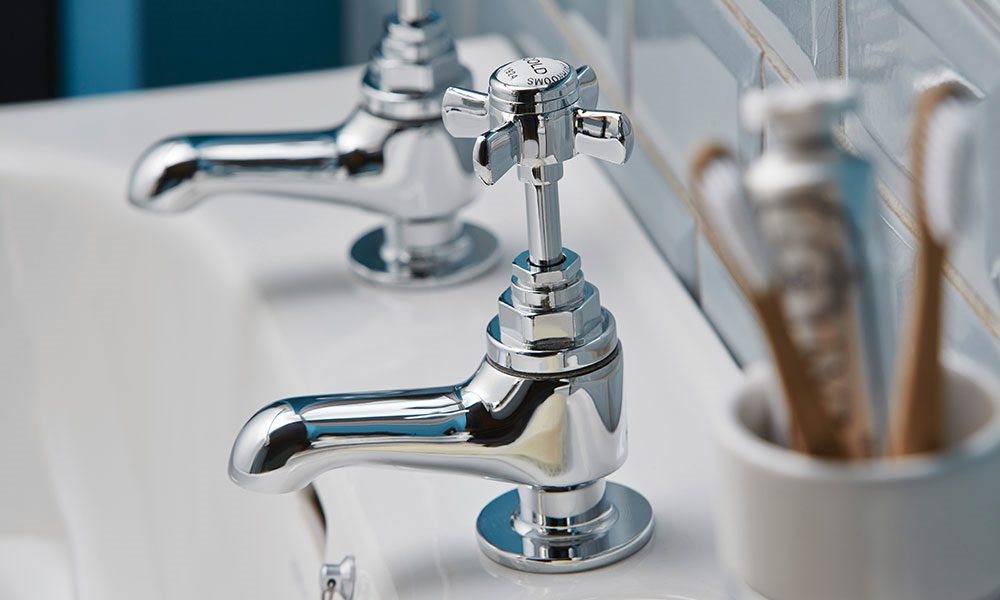 ---
7. Use Family Photos as Bathroom Art
Images of typical landscapes or sunrise or sunset dominate bathroom art. Since children love seeing their own photos a lot more, go ahead and make things personal. Adorn the walls with your children's favourite family photos.
---
8. Organisation Hooks
Separate organisation hooks for towels is an effective de-cluttering solution. Children will have their own assigned hook, and they can hang their towel and any personal items there. This will help with the organisation when sorting out towels and handing out the washing. It will also give them a sense of responsibility as it is theirs.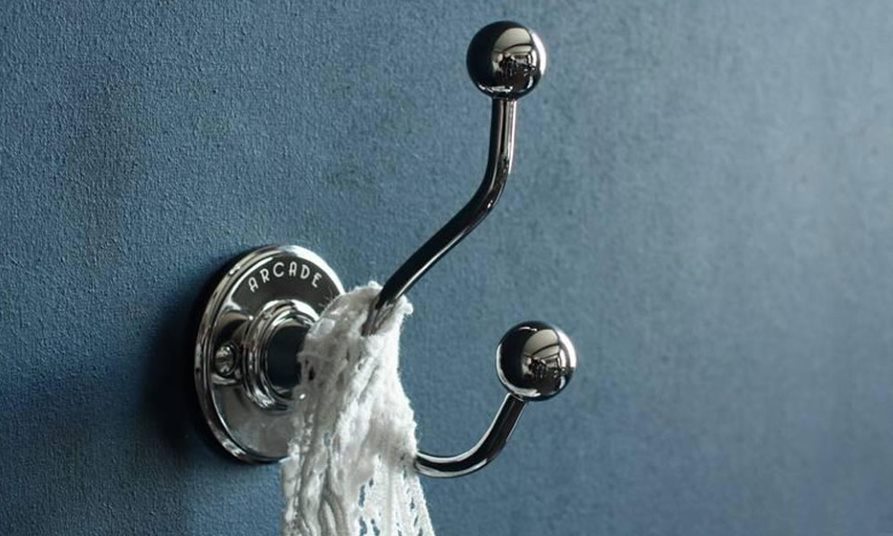 ---
9. Multiple Showers/Baths
Having more than one bath or shower could halve the morning rush time as nobody will have to wait around. Two baths or two showers or any mixture can increase productivity in the morning and make getting ready more fun. 
---
10. Install Wainscoting or Wall to Floor Tiles
Children can ruin bathroom walls with their splashing, roughhousing and general messing around. Installing wainscoting or tiles can protect your walls and your sheetrock from dents, scratches, water and bubbles while adding character to your home. They would also stop mould and anything scary growing on your walls.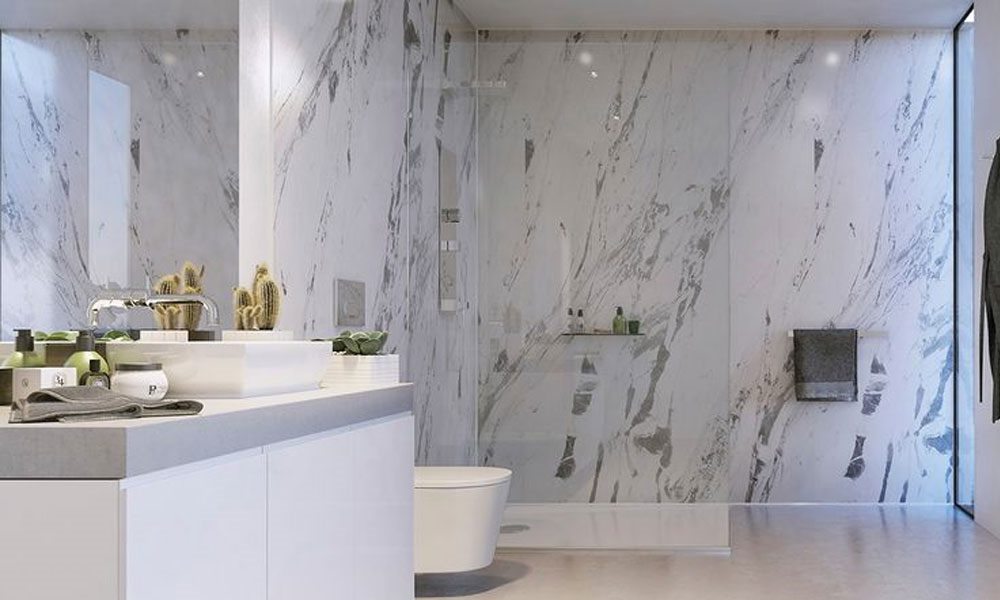 ---
11. Bringing Bathroom to Scale
You could make your bathroom more child-friendly by bringing everything lower down so your children could reach without having to stretch. You could make things easier by having a lower sink or lower toilet. A lower shelf for the children might be a better option so they could have their own space for their things and not have to ask adults to reach for their toiletries. A lower shower for the children may be appropriate as well.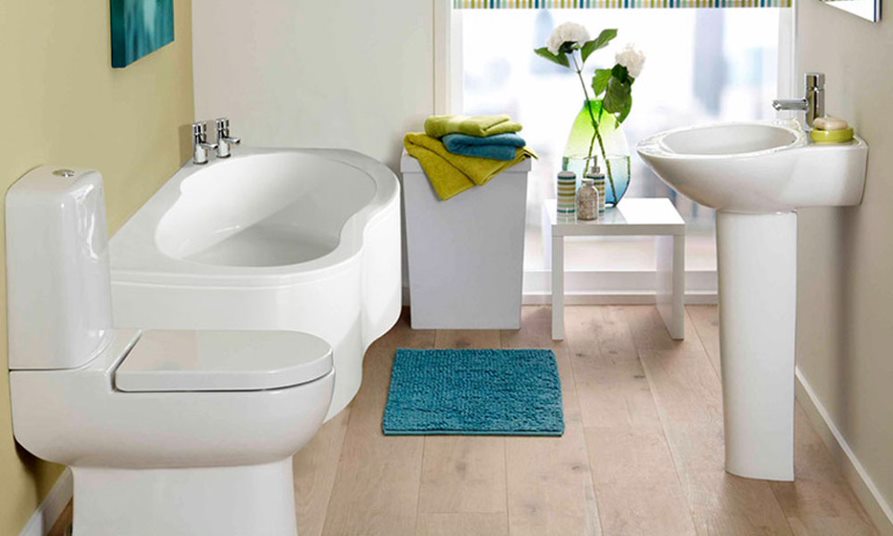 ---
12. Lock Cabinets and Keep Medicines and Other Potentially Hazardous Objects out of Reach
Your bathroom is replete with hazardous objects – medicines, scissors, razors, tweezers, etc. Your children may not know what not to touch. Medicines in bottles with child-proof caps are alright. But it's safer to keep them out of reach – locked in a cabinet. Likewise, keep electrical gadgets such as hair curlers and razors out of children's reach to prevent accidental electric shocks.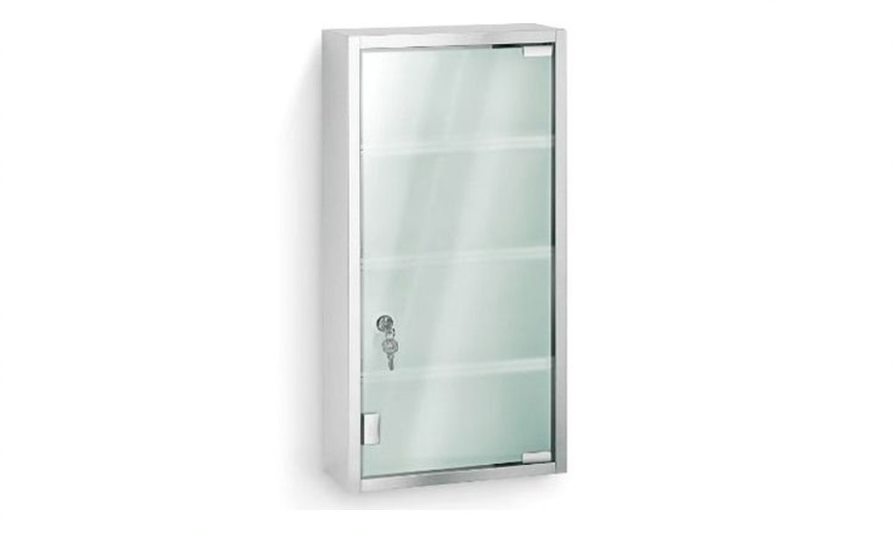 ---
13. Add Fun and Personality with Paint
Brightly painted walls express your children's personality in a powerful manner. You can use paint for adding more fun and dynamism. While the paint is the most economical way to jazz up your bathroom, you also have the option of changing the colour scheme easily in the future. Add colour in small, carefully picked touches. For example, you could paint a narrow strip on the walls above the tile level in distinctive colour or include a behind-the-sink backsplash in the bathroom design. Each family member could have towels in different colours – their favourite colour – as well.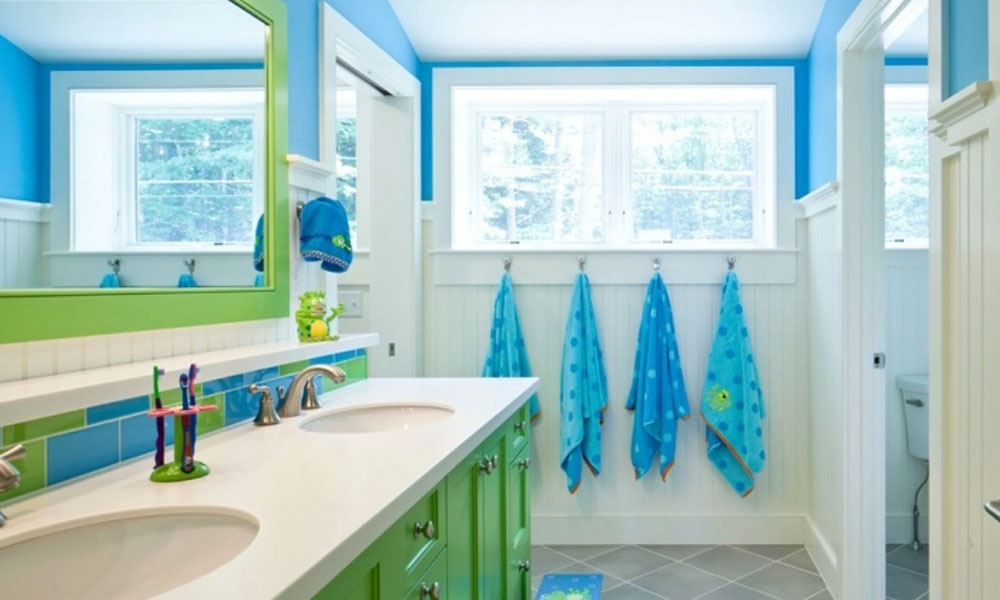 ---
14. Add More Storage
Shut out bathroom clutter by adding dedicated storage space for all your children's essentials. Clear the countertops by putting away all their toiletries in a wall cupboard or in drawers under the countertop. Install a large bathroom storage unit and add organiser inserts to store essentials separately.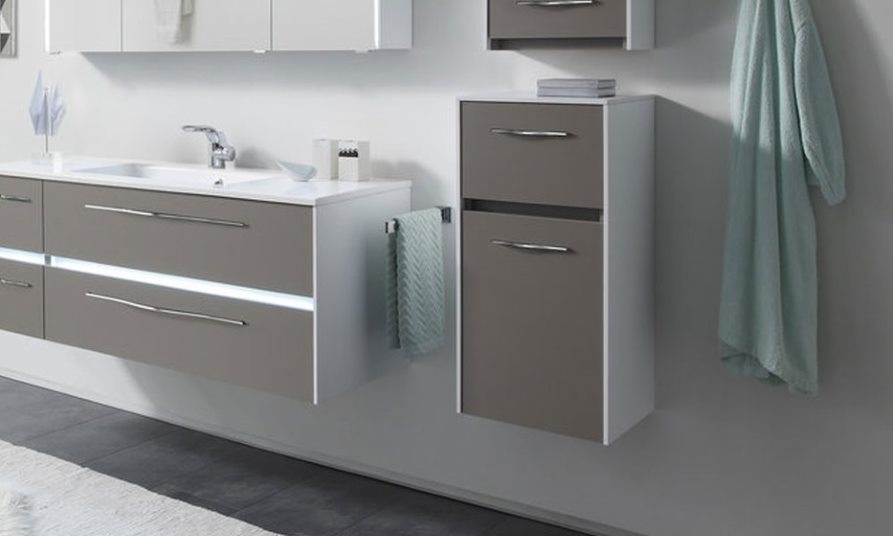 ---
15. Select a Child-Proof Countertop
Marble and granite countertops get stained or scratched easily. You don't want your children to spill something on a marble or granite countertop as it gets stained fast. Use a quartz countertop instead. This material resists stains and scratches while presenting the luxurious look of granite.
---
16. Get a Tall Boy Vanity
Your children will get older and grow taller. A tall boy vanity will serve you longer than a standard 30 inches vanity. Remember, once your children hit their growth spurt, they'll be comfortable using a taller vanity. Until then, you can conceal the step stool (suggested in #1) in a cabinet when it isn't in use.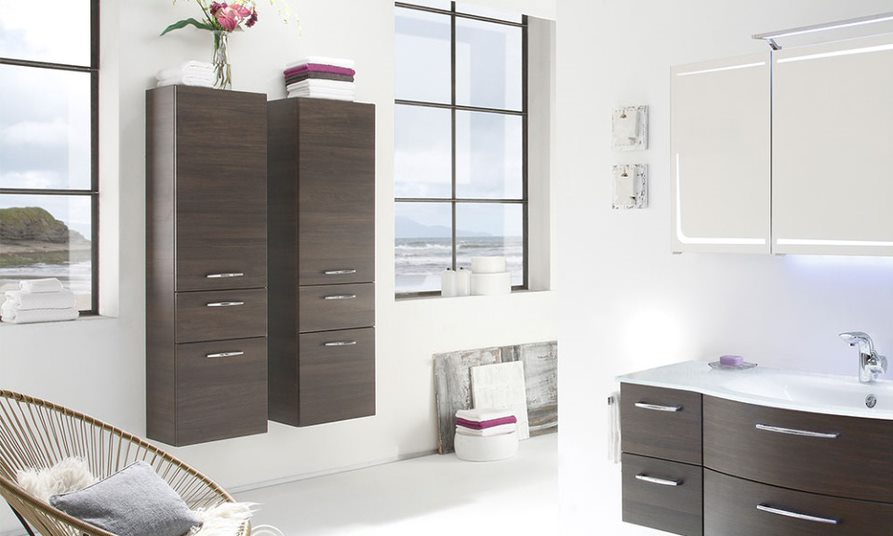 ---
17. Install Child-Friendly Grab Bars
When it comes to slips and falls, your bathroom poses a real danger. A grab bar isn't helpful only for the elderly. You get plenty of them for children with colourful coatings that present a playful look. Use a grab bar in the shower enclosure and a towel bar on the wall.
---
18. Avoid Potential Hazards in Finishing
As much as possible, ensure gentle finishing is incorporated in your bathroom fixtures. Avoid sharp corners or edges. Make sure no metal parts are jutting out which can result in accidental injury. Select bathroom ceramics that have round, smooth shapes.
---
19. Install a Double Vanity
When you have two or three children sharing one bathroom, chaos will inevitably ensue. This is especially true when the children are keen to get ready at the same time – as during weekday mornings. This could pose a challenge as you're already running late. But a double vanity unit will allow two children to brush their teeth simultaneously, reducing the precious time spent waiting and fighting. (If side by side taps in a single large trough sink isn't appealing enough, then you could opt for a double vanity unit.)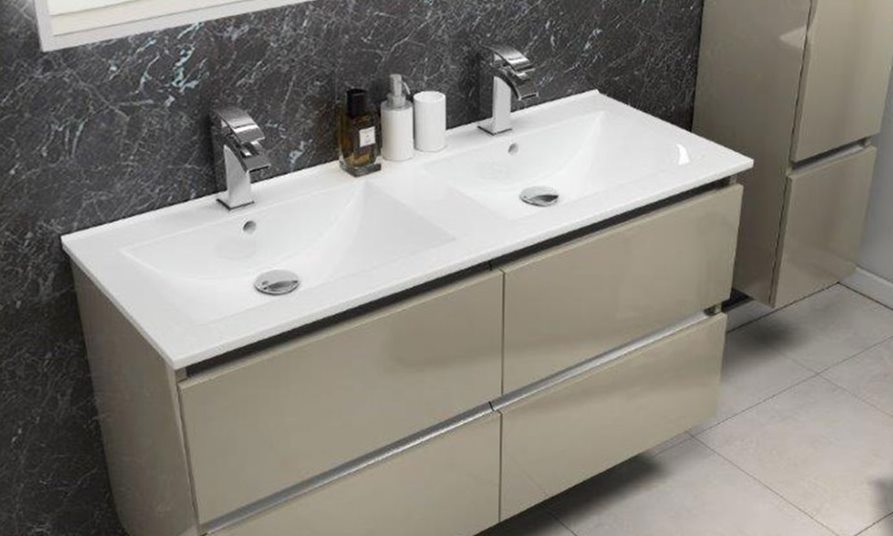 ---
20. Easy Toilet Flush
Some toilets are not child-friendly. They have difficult flush buttons that little fingers find impossible to operate. Test out the flush button before you buy. Pick a toilet with a soft flush button so that your children can flush the toilet easily.
---
Summary
You need to consider the design of your bathroom itself wisely before you attempt to cater to the tastes of your children. Don't look at what's most important for the next few years. Consider your children's preferences over the next five or even ten years. Focus on making this happy time for your children safe by staying alert at all times.
At Bathroom City, you can find premium child-friendly bathroom accessories at competitive prices. For more guidance and information on your bathroom design possibilities, call now on 0121 753 0700 or visit our showroom in Tyseley Birmingham, open Monday to Friday 9:00 am to 5:30 pm or Saturday from 9:00 am to 5:00 pm and Sunday from 10:00 am to 4:30 pm.
---
Other related articles that you might also like: