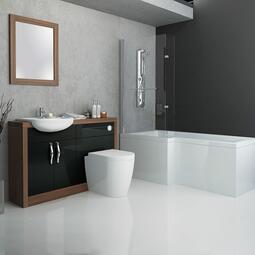 6 Min Read
Navigate to any section of this post by clicking on the links above.
---
Replace the fixtures
If you want your bathroom to look nice or want to sell your home, it's always a good idea to make it look new and fresh like it hasn't been lived in or used too much. A great way to update your bathroom is to update the fixtures such as the toilet roll holder, towel rail and taps. Anything made from metal can appear rusty and show its age to potential buyers. If the fixtures look old and dated, it can drag the bathroom down. Buying a new toilet or basin might go a long way in making your bathroom look fresh.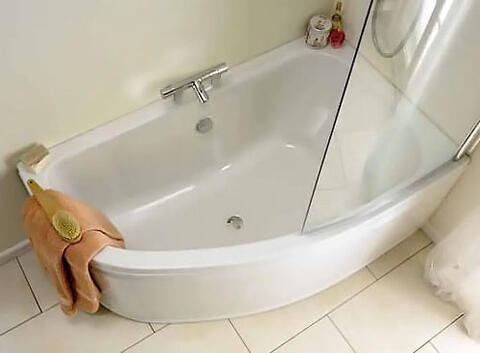 Keep the Plumbing in the Same Place
The key to updating your bathroom is keeping the plumbing in the same place but updating the fixtures. Change the light fitting but cut costs by not moving it, change the bath or the taps to mix things up. Replace the sink, replace the countertops but don't overdo it. They need to be strong and durable.
Fit in with your area
If you live in an area where the houses cost £25,000 and you install a bathroom that costs £20,000 it won't be easy to sell as it won't fit in with the rest of the street. Nobody is going to buy an expensive house on a less expensive street. Updating your bathroom doesn't have to break the bank, bidets and open-plan wet rooms may look good and seem to increase value but it's not functional. If people are looking to buy a house, they want the bathroom to be functional and have the necessities such as a bath, shower, sink, and toilet.
Be Careful with Tiles
Tiles can be expensive to buy and put up, and builders and decorators can add to expenses quite rapidly. Decide carefully where you want your tiles to go, most people go for shower and toilet areas. If you can replace them yourself then even better but be careful and don't take any risks. If you want to be stylish with tiles, go for high-focus areas like the whole floor or one line across the wall with a lick of contrasting paint. Be conscious about what tiles you choose, if you're minimising the tiles, make them interesting. Patterns can pique people's interests.

Freshen Caulk and Grout
Mouldy or dirty caulk and grout can diminish the value of a bathroom, it can ruin the appearance of a clean bathroom and make things look older than what they are. By cleaning the grout and replacing the caulk around your fixtures such as the bath, sink, and toilet can revitalise a dirty-looking bathroom. They are relatively cheap to replace too and doesn't require contractors if you have the know-how.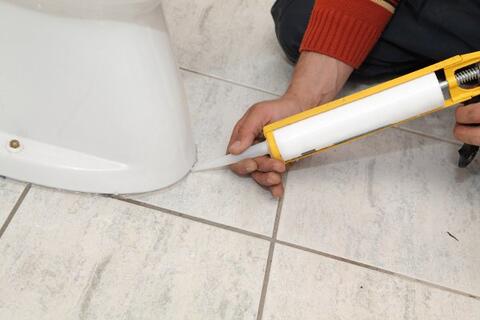 Go Green
It will improve your house's quality and rating if you decide to go green with your bathroom fixtures. Low-flow toilets sinks, and baths will help reduce how much water is being used and conserve your money. Water-saving heads and faucets often cost similar prices to normal heads and faucets.
You could also go greener in your bathroom by using upcycled materials, they can be purchased at companies like Etsy and eBay. They can be made by yourself if you wish; there are plenty of guides and tutorials online. Secondhand is also a good way to be greener, an older showerhead can be used as a vintage.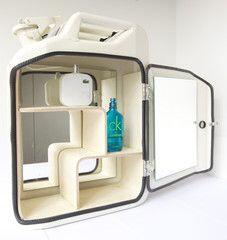 Paint
A cheap way to update any bathroom is to use paint, it is the most cost effective and can be adapted to what you want. It is time-consuming though, the bathroom may be the smallest room in the house commonly but you have to be careful about fixtures and corners. Painting tape will be useful when painting around the bathtub, sink, shower, and toilet. It can help stop awkward paint stains and splashing onto ceramic surfaces.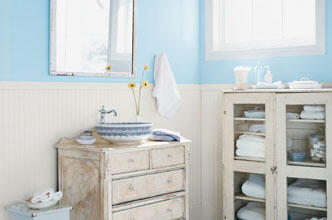 ---
Other related articles that you might also like: