Large Vanity Units Buying Guide
A large bathroom vanity unit comprises a washbasin on top and a small cabinet at the bottom and is usually ideal for large bathrooms. Choosing the right style for a large vanity unit for the main bathroom is an important decision for a new homeowner. To help guide your decision, we have covered a few important questions in this article that we hope will simplify this task for you.
Navigate to any section of this post by clicking on the links above.
---
A large traditional vanity unit could be the addition your bathroom renovation needs to both maximise storage and create a focal point that will have your friends and family in awe of your magnificent furniture selection. A traditional vanity unit is a great piece of period bathroom furniture. It has an old-world charm and a majestic, Victorian-styled design that is great if you want to style your bathroom with a classical theme.
At Bathroom City, we find senior customers and families with Victorian-themed houses usually prefer large traditional vanity units.
There is a huge range of traditional bathroom furniture on offer and our showroom is a great sanctuary for traditional bathroom vanity units in natural wood, oak, and grey-wood. At Bathroom City, you are sure to find a piece that will create the ambience you desire.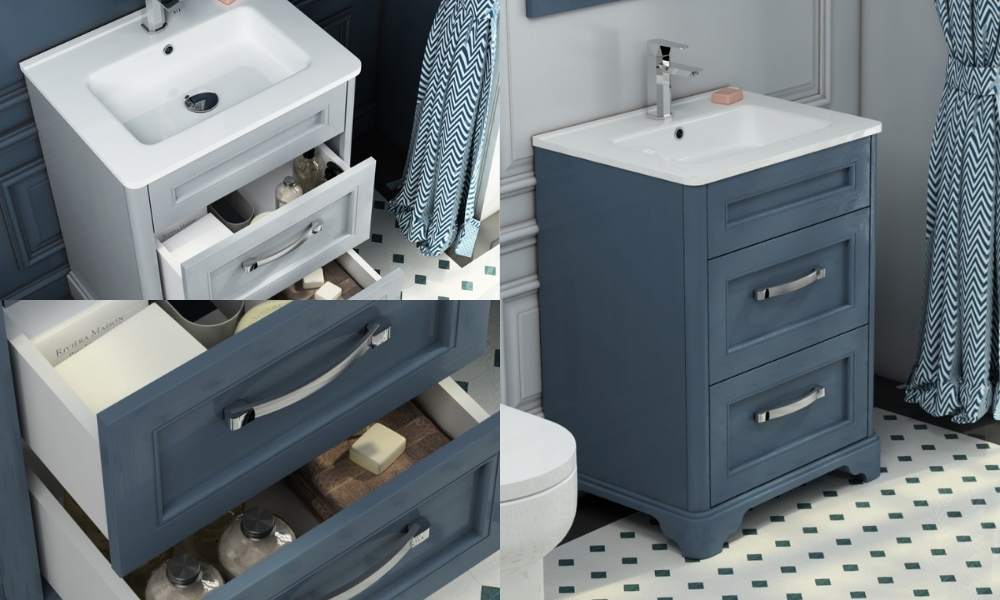 ---
Why Choose a Modern Large Vanity Unit?
A large modern vanity unit is a perfect addition for creating a sharp, sleek and modern look for your new bathroom. In modern housing, space is usually a constraint, so when setting up a bathroom, it is advisable to get the most out of the available space.
Most modern vanity units are designed with a clear eye on space limitations and keeping in mind the contemporary trends and needs of modern-day housing.
At Bathroom City, the modern vanity units are a brilliant choice for all customer demographics but are especially popular among families and young couples looking to set up a new house. Bathroom City is home to a wealth of modern bathroom furniture and our vast collection of modern bathroom vanity units stand out as one of our most comprehensive collections. We stock several of the world's leading brands, as well as our own bathroom vanity units, built at our Birmingham factory workshop.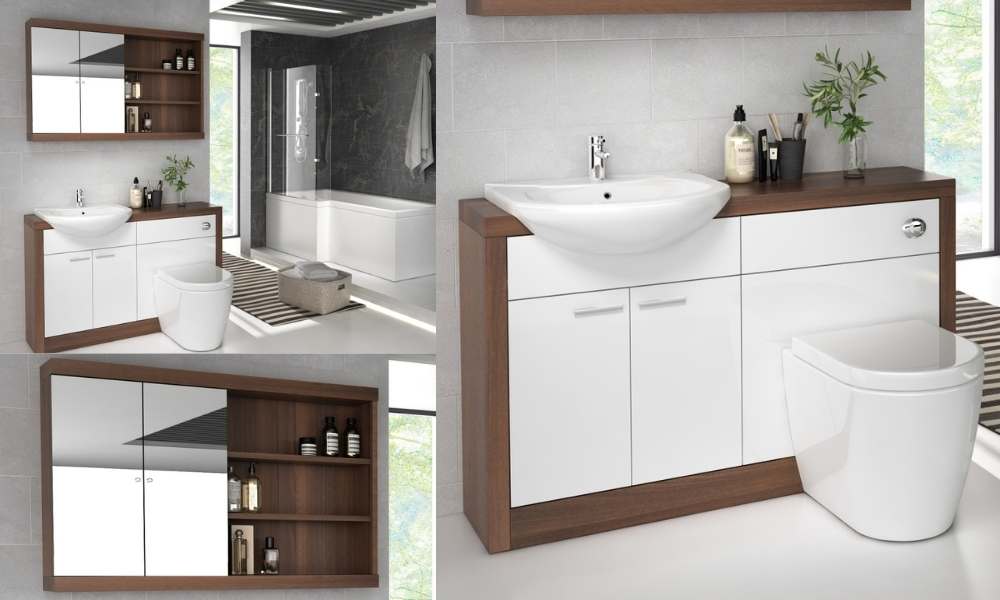 ---
How to Choose the Right Large Vanity Unit?
There are multiple factors to consider when buying a vanity unit. Some of the factors include:
Bathroom space
Storage needs
Colour preference
Pipe-work
Special requirements (e.g. Deep or shallow sink for families with young children)
In general, the key to discovering a piece that will suit your lifestyle is finding something that not only fits the form and function you require but also has enough character to stand as a central piece in your bathroom.
When selecting a Traditional Large Vanity Unit, we think that selecting the right basin for your unit is crucial, and we find that a simple round counter top basin gives you several options. It also provides that feeling of simplicity which can only be experienced with furniture of yesteryears.
When selecting a Modern Large Vanity Unit, we think it's important to bear in mind the space requirements and any special needs that your family may have. For example, we find many families with children prefer large, deep sinks for practicality, easier washing and less floor-spillage.
---
What are the best brands for Traditional Large Vanity Units?
For Traditional Vanity Units, we highly recommend looking at Imperial, Heritage and Burlington, as all three brands offers a vast array of bathroom vanity units that not only offer style and character but various sizes and finishes, to suit your bathroom interior. Our Top 3 recommendations for Traditional Vanity Units are as follows: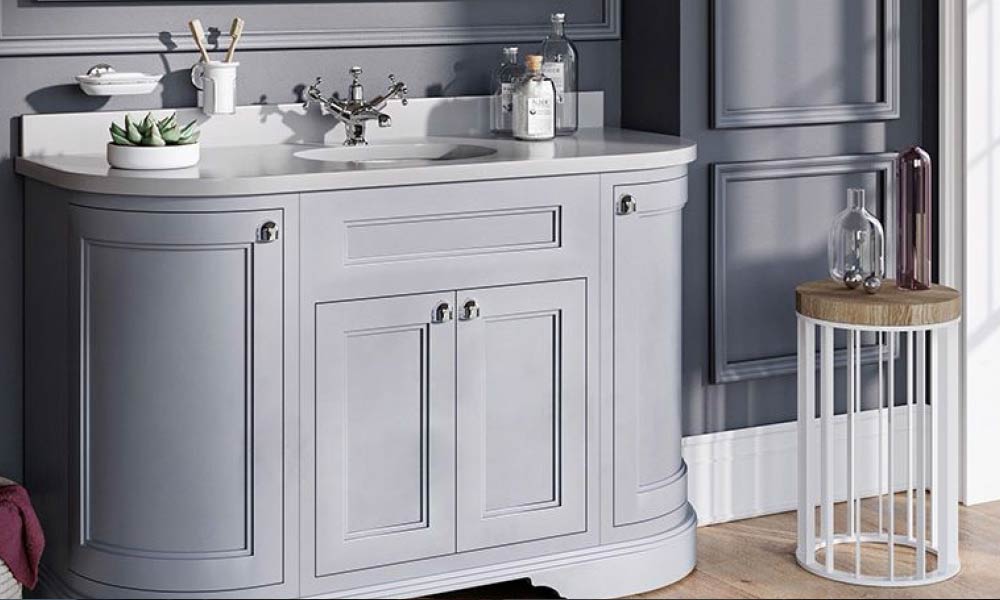 ---
What are the best brands for Modern Large Vanity Units?
For Modern Vanity Units, we recommend looking at Pelipal, Phoenix and Bathroom's City's in-house vanity unit brands such as Patello and Sonix. The Pelipal brand really stands out from the crowd as vanity unit specialists. They are a popular choice among Bathroom City customers and quite rightly so due to their meticulous attention to detail, elite craftsmanship and ability to customise several aspects of the bathroom vanity units to suit any contemporary bathroom suite. Bathroom City brands such as the Pemberton, Sonix, and the newly launched Grove ranges will make for a stunning and long-lasting collection to any bathroom. Our Top 3 recommendations for Modern Large Vanity Units are as follows:
Cassca Wall Hung Vanity Unit | Price: £612.00
Grove Combination Vanity Unit (New 2019 Launch!)  | Price: £699.00
Hacienda Vanity Unit | Price: £358.00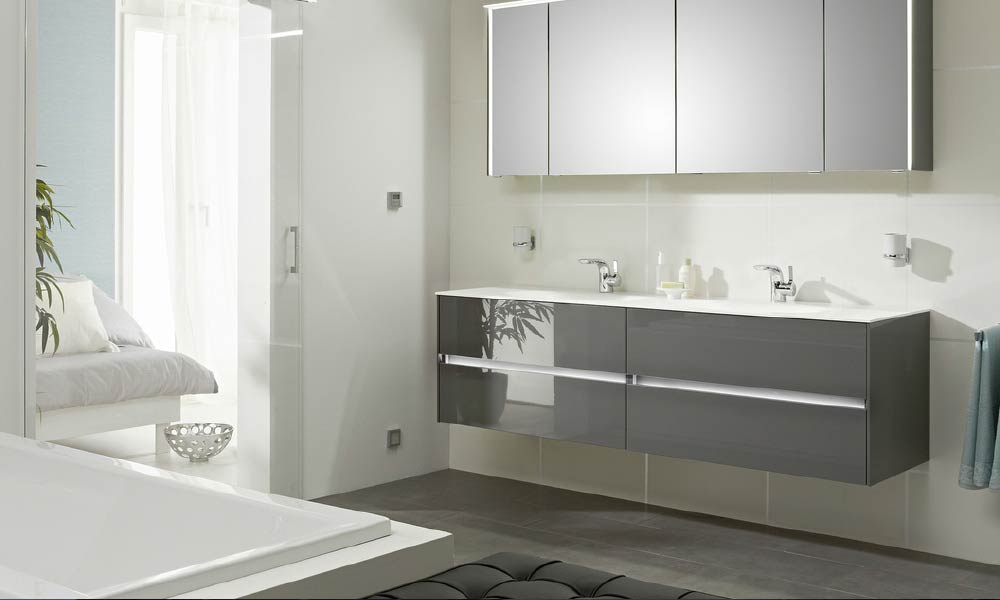 ---
Shop Large Vanity Units
If you enjoyed reading our guide, you can shop for a large vanity unit at Bathroom City's exhaustive online Vanity Unit store. You can also visit us at our Birmingham, West Midlands store to consult with our friendly sales staff or call us on 0121 753 0700