The Perfect Bathroom Accessories Guide
Bathroom accessories aren't a luxury – they're a necessity. In this perfect bathroom accessories guide, we've rounded up some fabulous bathroom accessories for your inspiration. You can coordinate the lighting, accessories and finishes to express your exclusive style. Make your bathroom gorgeous by buying the right accessories that help you to keep clutter at bay. You can install most bathroom accessories within minutes and they are available in stunning styles and finishes.
Navigate to any section of this post by clicking on the links above
---
Bathroom Lighting
You can choose from an assortment of affordable designs to brighten your bathroom décor.
The four main categories of bathroom lighting include wall lights, ceiling lights, shower lights and mirror lights: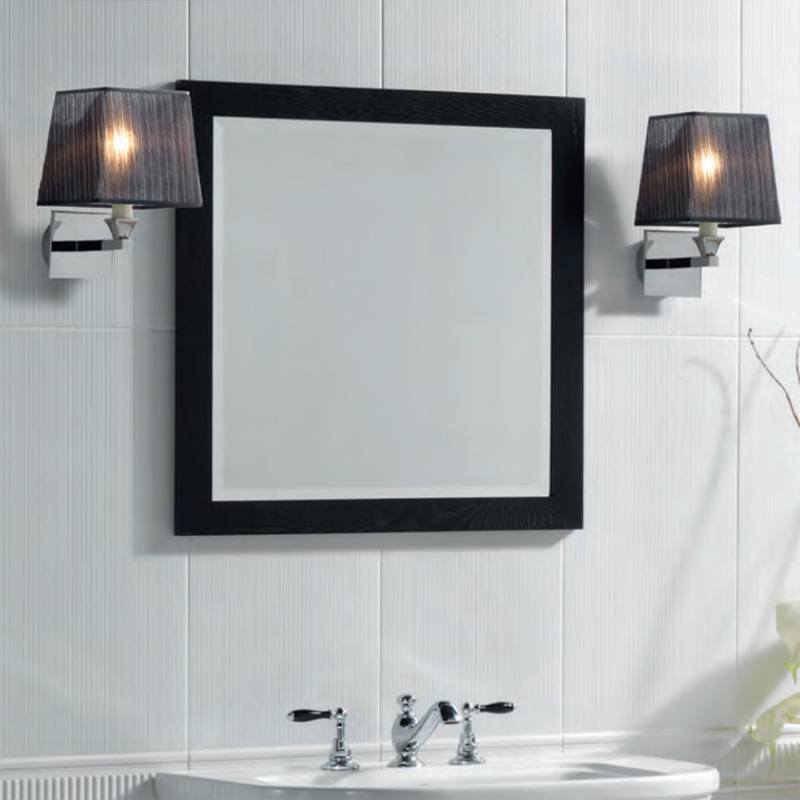 ---
Bathroom Shelves
Bathroom Shelves serve an invaluable purpose inside any bathroom, providing a platform for not only storage but décor as well. Typically positioned above the sink and below the mirror, bathroom shelves are home to bathroom essentials like aftershaves and toothbrushes. Yet despite their somewhat humble purpose, they're a fantastic instrument for manifesting your bathroom's full potential.
Whether your bathroom suite is modern or traditional, we're confident our range of bathroom shelves will inspire you to add those finishing touches that create bathroom perfection.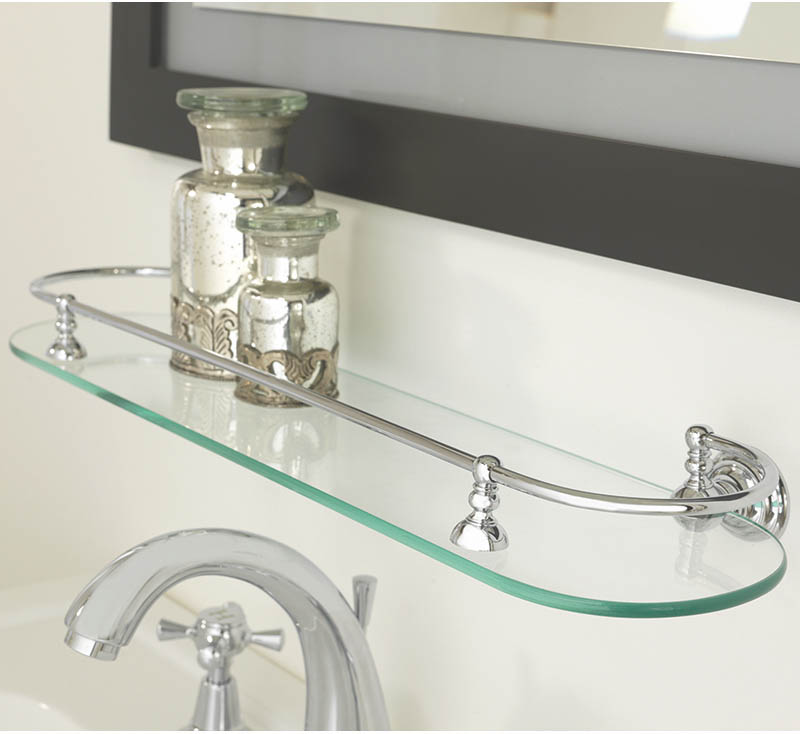 ---
Soap Dispensers
Washing your hands need not be a thankless task any longer. This premium soap dispenser makes your hand-washing time more enjoyable. Using a soap dispenser makes washing your hands more economical because the amount of soap you use is regulated, thus eliminating any waste.
If you want a different design, you can pick the best one from several unusual and exciting soap dispensers. An automatic squirter presents you the opportunity to go hands-free at the bathroom sink. Buy a soap dispenser that holds enough soap to last for at least a week for your family.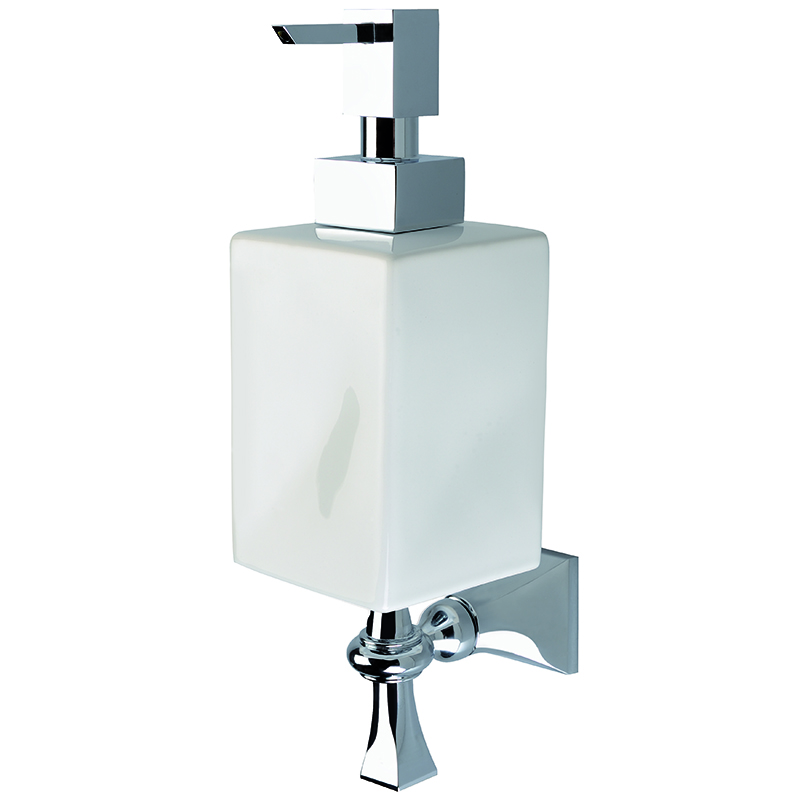 ---
Soap Dishes
The most annoying thing about using bar soap is storing it. Unfortunately, most soap dishes and holders do a poor job. They allow your soap to soak in its own unclean water until it dries. But the soap never dries because it's sitting in stagnant water. The soap quickly turns clammy and becomes unusable.
Fortunately, there are soap dishes that prevent this phenomenon of partly dissolved bar soap, even when you store it next to the sink or in the shower. Buy a soap dish that keeps your soap dry and adds some glamour to your bathroom interior.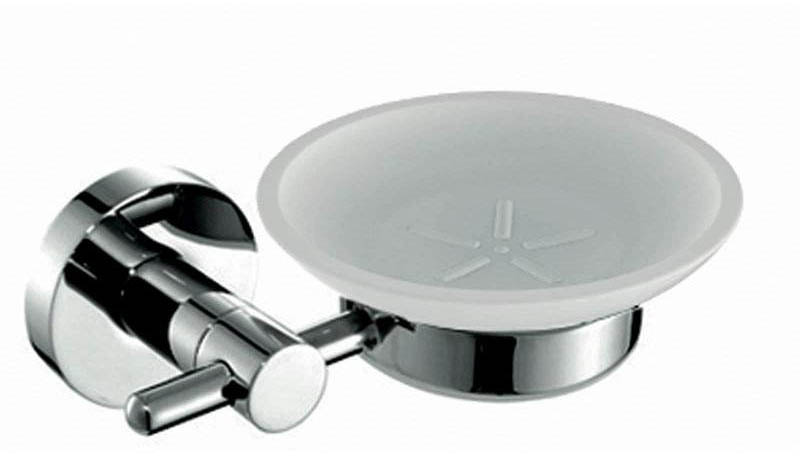 ---
Bathroom Extractor Fans
The most effective device for stopping bathroom mould in its tracks is the extractor fan. You can place this device in the bathroom window, wall or ceiling. The moment moisture starts building up, the fan extracts the moisture and stops it from accumulating in your bathroom. This process of instant moisture extraction effectively prevents condensation from forming on the walls, ensuring mould does not find the conditions it needs to start growing. This bathroom accessory is a must in a windowless bathroom.
Select a humidity sensing fan that will start automatically once the humidity level in your bathroom crosses a certain level.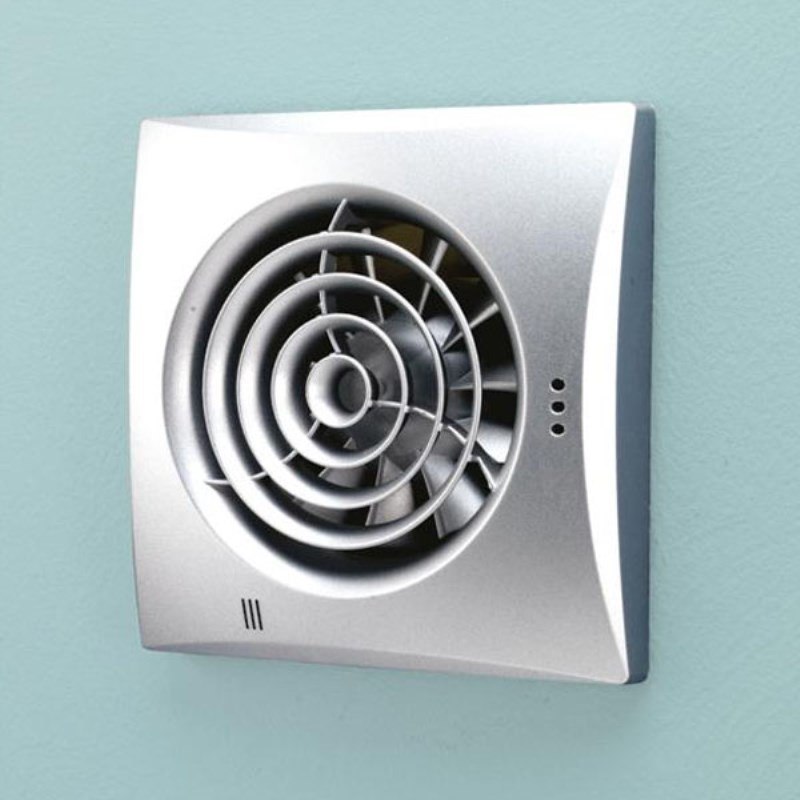 ---
Towel Rails and Towel Rings
Towel rails and towel rings are functional as well as decorative elements in your bathroom. Since they are available in a huge variety of styles, you have enough options to pick the ones that match the rest of the fixtures and overall décor. The right placement of towel rails and towel rings makes a splendid visual impact. Install this bathroom accessory so that the towel is easily accessible to people getting out of the shower.
When you install a towel rail or ring on the back of your bathroom door, make certain it'll not hit the wall when you fully open the door as this can damage the wall. A quick fix for this problem is to screw in a doorstop at the bottom of the door to prevent it from swinging open completely against the wall.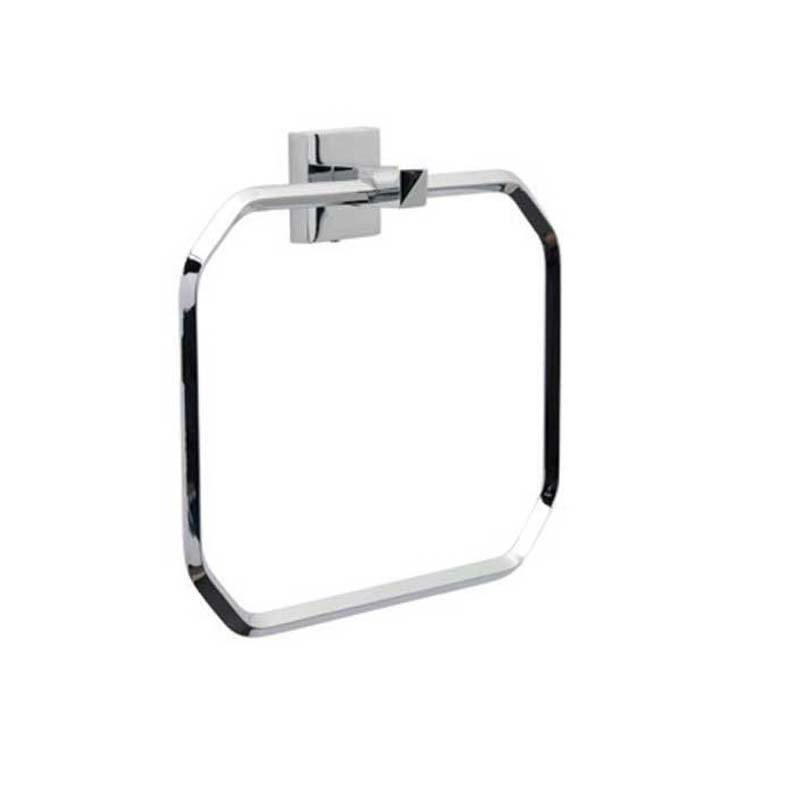 ---
Grab Rails
Grab rails, also known as grab bars, are assistive products that are practical and durable. They are ideal for the safety of the elderly and disabled. You can greatly increase bath safety by installing grab rails or handrails for disabled people in your bathroom. This permanent bathroom fixture provides both stability and confidence.
Grab rails are available in different lengths and different materials such as chrome, stainless steel and plastic. If you have budget constraints, go for chrome rails. Chrome accessories are not only long-lasting but are also easy to clean.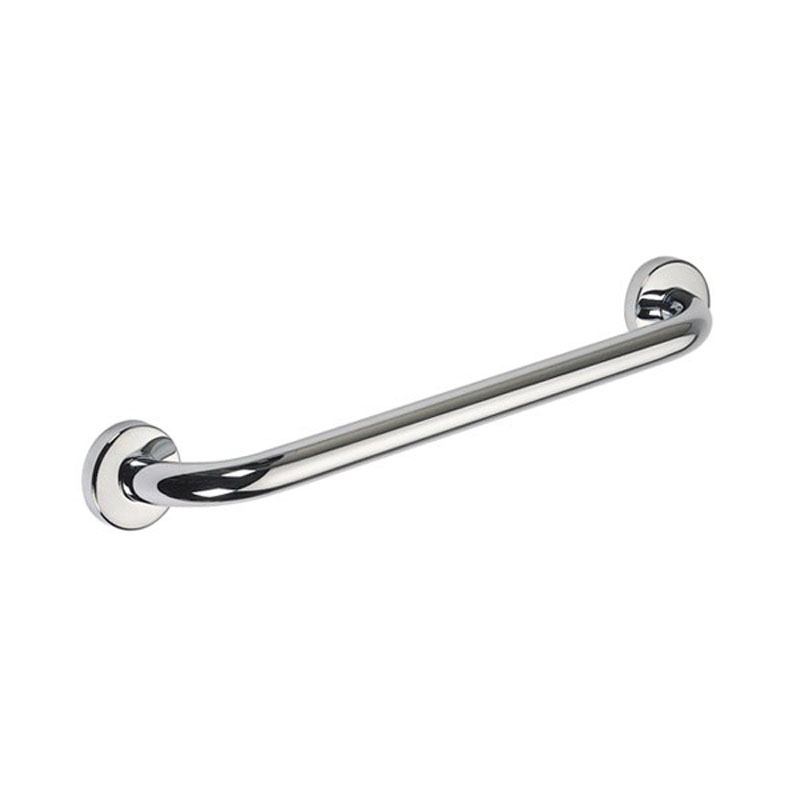 ---
Toothbrush Holders
A toothbrush holder is one of the most essential accessories in your bathroom because the bathroom environment fuels bacteria growth. The reason for this is a combination of three favourable conditions inside the bathroom – high moisture levels, high humidity, and higher than normal temperature. The only way you can safeguard your toothbrush from harmful germs and bacteria is by using a toothbrush holder that keeps the toothbrush in place.
Pick a toothbrush holder that offers elegant storage for several toothbrushes with a divider big enough even for large handled toothbrushes.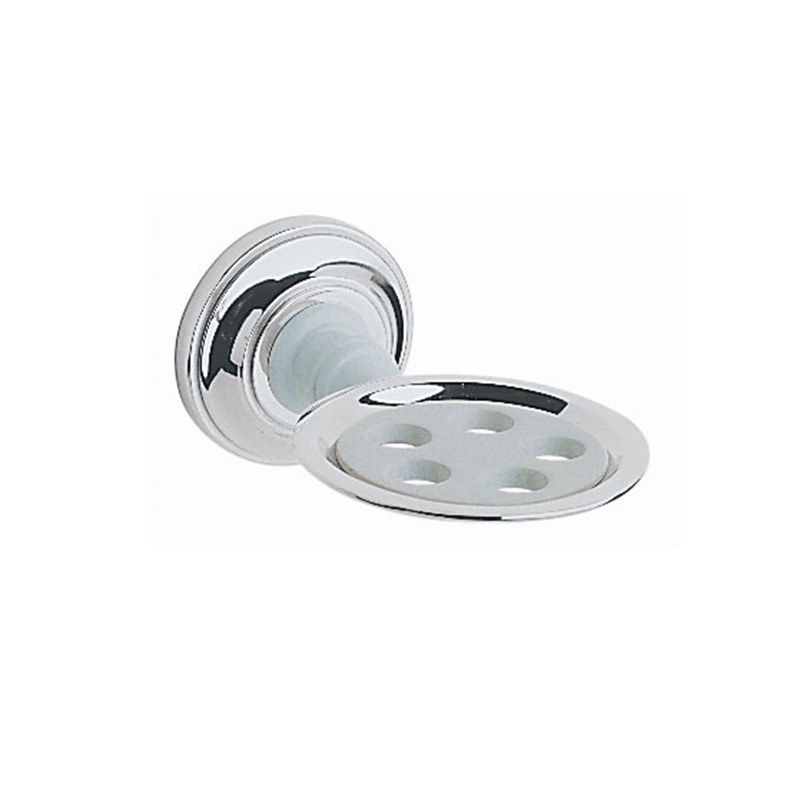 ---
Conclusion
The bathroom accessories in your home reflect your interior taste. Real beauty isn't just about looks. The right accessories complete the design and enhance the usability of your bathroom. Bathroom accessories go beyond different styles. They also present you with plenty of smart functions. But you must buy the right accessories that suit your design needs. This perfect bathroom accessories guide will help you pick the right bathroom accessories and turn the smallest room in your home into an absolute stunner.
Bathroom City presents you timeless bathroom accessories that are classic in their inspiration. We carry the most fashionable accessories from renowned manufacturers in the UK. Visit our online store to pick the best accessories that are guaranteed to lend character and authenticity to your bathroom.