Three Shower Accessories To Go With Your New Shower
Shower accessories enhance the appearance of your new shower and ensure your bathroom shower space is watertight. Since they – especially the bath shower screen and shower wall panel – greatly influence your bathroom décor, they deserve your full attention. The term shower accessories typically evoke images of showerheads, shower handsets and arms and shower trays. But shower accessories mean so much more. In this short blog post, we will examine the three primary shower accessories: bath shower screens, shower wet wall panels and shower wastes.
---
Bath Shower Screen
A bath shower screen serves two purposes: it brings a touch of glamour and ensures that water does not spill out of the bathing area. Until recently, the traditional shower curtain was the preferred solution. Now, you can choose from a square bath screen, folding bath screen or curved bath screen. A bath shower screen brings a touch of contemporary style to your bathroom and makes the interior appear brighter and more spacious. This shower accessory is especially useful when your bathtub doubles as your shower area as it prevents stray water splashes from creating unsafe and slippery puddles on your bathroom floor.
Don't settle for a bland shower screen. Buy a glass shower screen with a beautiful design that matches the style of your bathroom. A bath and shower screen is usually made of either transparent or opaque glass and is mounted on the edge of the bath tub, fixed to the bathroom wall or a combination of both. Since a bath screen keeps your bathroom floor dry, it makes for a hygienic alternative to a shower curtain which can be susceptible to mould and mildew. Installing a premium return bath and shower screen is a great way to keep your bathroom floor safe and spotlessly dry. This shower accessory presents you with a simple and cost-effective way to renovate your bathroom.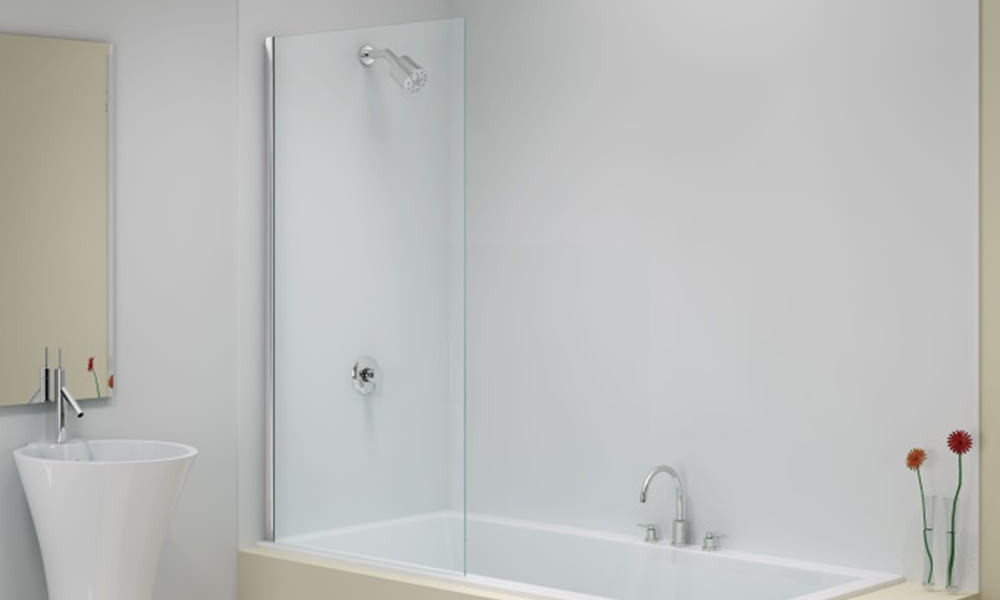 ---
Shower Wet Wall Panels
Tiling your bath area or shower enclosure can prove to be an expensive and time-consuming task. Save yourself time and money and opt for a stylish wet wall or shower wall paneling instead. These breathtaking panels are a great alternative to traditional bathroom tiles. Shower wet wall panels not only make your bathroom fully waterproof, but they are also faster and easier to install.
Wet wall paneling is an effective waterproofing method that can be completed without grouting. For this reason, it provides a seamless, smooth finish that looks luxurious and is easy to clean. Tile grouting typically harbours bacterial build-up, dirt and grime. A clean alternative that looks like new for several years is shower wall paneling as it is stain-resistant.
MDF wet wall panels are available in an assortment of stunning colours and textures. This shower accessory is easy to install and is designed to create a faultless, watertight finish that's hygienic, hard-wearing, tough and stain-resistant. You can choose from exquisite marble, granite or slate designs to make a style statement.
---
Shower Wastes
Shower wastes are an important element of a bathroom shower, and they are used in shower trays and bathtubs. This shower accessory is installed at the exit point to drain wastewater, keeping your shower space dry. This device is connected to the pipe that is part of the plumbing that carries wastewater out of your home. This tiny device is all-important because when water does not drain quickly, it can result in leaks and damage due to water logging.
Shower wastes come in an assortment of style options and sizes to suit your bathroom suite, including traditional, contemporary and modern classic designs. The advent of the latest shower trays and enclosures means that shower wastes need to be efficient and hygienic. A 90mm shower waste goes well with your shower as it's perfect for quick removal of wastewater. Since this device is easy to install and maintain, you can opt for any fast flow rate model that will drain out the water from your shower quickly, maintaining hygiene.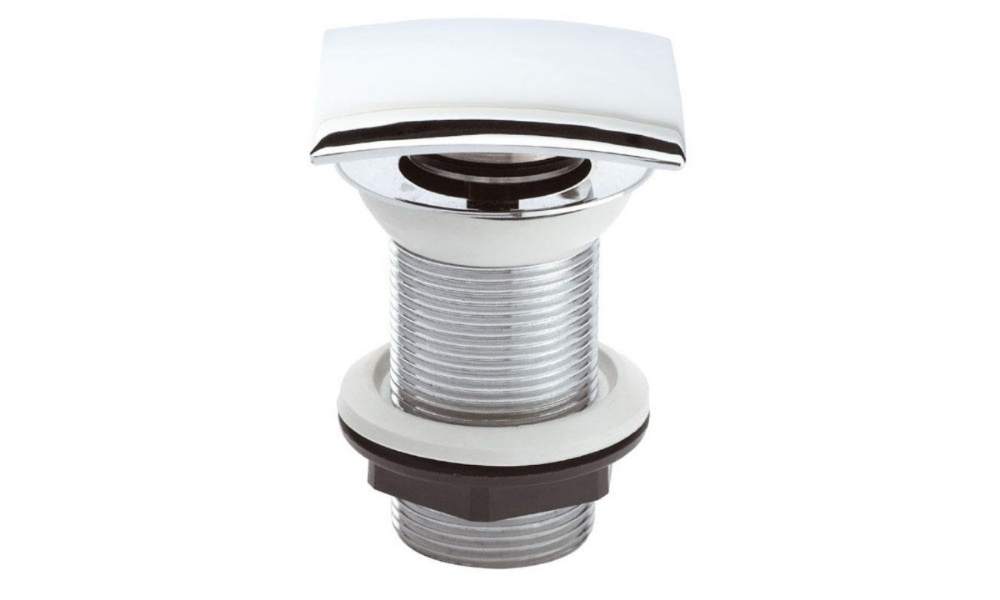 ---
Shop Shower Accessories
Not just bath shower screens, shower wet wall panels and shower wastes, even the support bars and furniture fittings inside the shower enclosure can be considered to be shower accessories. A careful selection of these accessories can make a huge difference to the atmosphere inside your shower enclosure.
Bathroom City stocks a vast selection of shower accessories. Our experts are on hand to guide you about the best shower accessories to complete your bathroom installation.