Wallpapering Your Bathroom
Wallpapering your bathroom isn't a common problem most people need to ponder. The drawbacks are many and obvious - even toddlers know that paper and water is not a good combo. But with wallpaper enjoying a resurgence in popularity, is it high time you considered making the switch?
The decision would ignore the usual practice of tiling or painting your bathroom walls, a big step when it comes to interior design. You would even be avoiding more modern wet wall panelling. But a change of this magnitude needn't be a bad thing - bathroom wallpaper can look classy and beautiful in its own unique way.
Before you take the plunge into this bold new world, however, there are some factors you need to consider about wallpapering your bathroom…
---
Ventilation
How do you remove the wallpaper? Through the process of blasting it with steam. And what can there be an abundance of in your bathroom? Steam! This is the big kicker in your decision-making process as if you can't channel the steam out of your bathroom quickly and efficiently, wallpapering can be disastrous. Peeling is one thing, but damp wallpaper can also harbour mildew and damp. A window can be a temporary solution, but an extractor fan will help the most, and installing them can be fairly cheap and easy.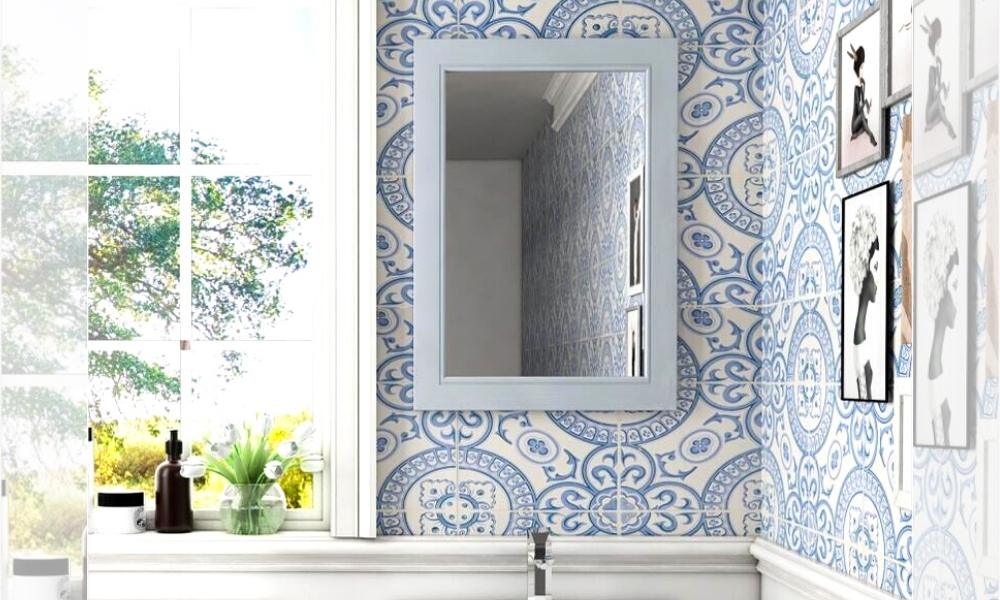 ---
How Steamy Does Your Bathroom Get?
Perhaps using the bathroom is too broad a term, as the kind of bathroom will very much dictate your wallpapering options (or lack thereof). For example, a bathroom in the residence of one or two people is unlikely to be steamy for all that long, especially when compared to a family bathroom with heavy usage. Guest bathrooms are similarly less prone to steam build-up, making them good candidates for wallpapering.
One place that is ideal for wallpapering is a bathroom that doesn't contain a shower enclosure or a bathtub. En-suites or cloakroom suites that contain just a toilet and a sink are incredibly unlikely to be able to generate the amount of steam needed to cause problems. Take precautions (i.e. don't paper around the basin and put a splashback guard in place), and you could be onto a winner.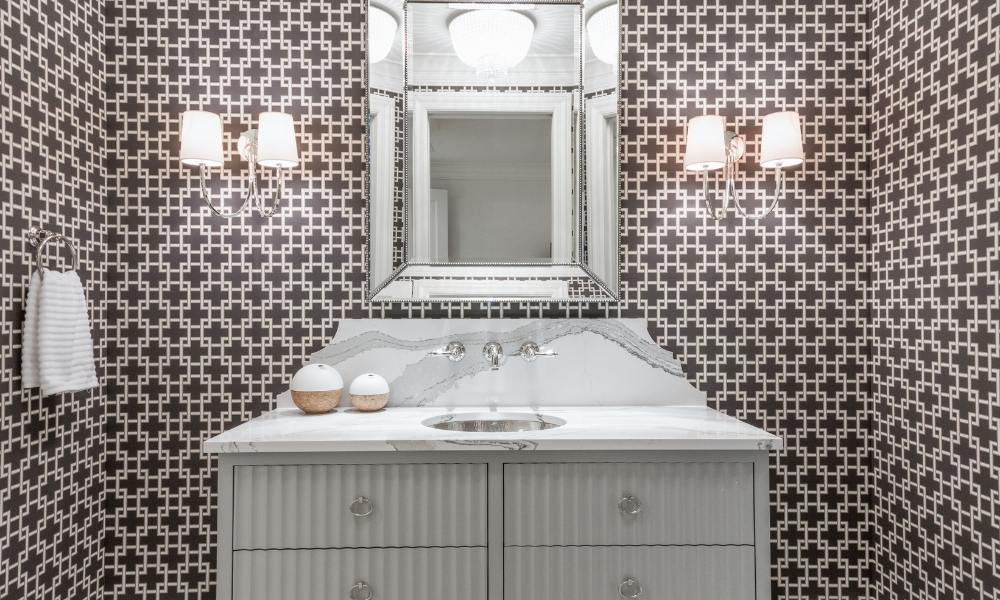 ---
Where Are You Putting It?
Let's say you do indeed have a shower or a bathtub, but still, want to wallpaper. What are your options? Firstly, you should look into only wallpapering relatively dry areas of the wall. Putting wallpaper right next to the bathtub is going to end badly. However, the area around the toilet, or perhaps any walls that don't feature a bath or a sink, can work great. Simply fill in the remaining space with more traditional tiles or paint, and you'll have yourself a unique interior decorating scheme.
Alternatively, there are wallpapers available that have been specifically designed for bathrooms. While not 100% resistant to water, they can combat the effects of moisture far longer than normal wallpapers can. There are also special varnishes that can also help stop steam ruining everything.
Keep these precautions in mind, and you could find yourself in a beautifully wallpapered bathroom before you know it!
---
Other relatedf articles you might also be interested: