10 Tips to Enhance Your Bathroom Experience
Starting with the right bathtub is a key point in being able to relax and enjoy your bathing experience. Bathtubs come in different styles, such as whirlpool or jacuzzi, designer, traditional, stone, steel, cast iron and in different shapes, as well. You can fit a bathtub in a corner, against a wall or it could be free-standing. The type of bathtub you have can be a very personal choice, as it depends on what makes you comfortable. Starting off with the right bathtub will not only help you relax but also ensure you have a fabulous bathroom experience. Let's quickly look at 10 tips that will enhance your bathroom experience.
---
1. The Main Thing First. Ensure Your Bathtub Is Ultra Clean
This can be difficult if you are already exhausted. But before you get into the bathtub, clean it thoroughly. (It would be better if you could deep clean it.) You may want to get straight to the relaxing part. But there's a catch. You also want to make sure you don't find any dirt floating around in the bathwater after you get into the bathtub.
Relax. It'll not take you long to freshen up your bathtub. A quick scrub with a mixture of citrus and salt will be enough. If your bathtub is really unclean, any store-bought cleaner can do the trick. And a cleaner simplifies the painful scrubbing process.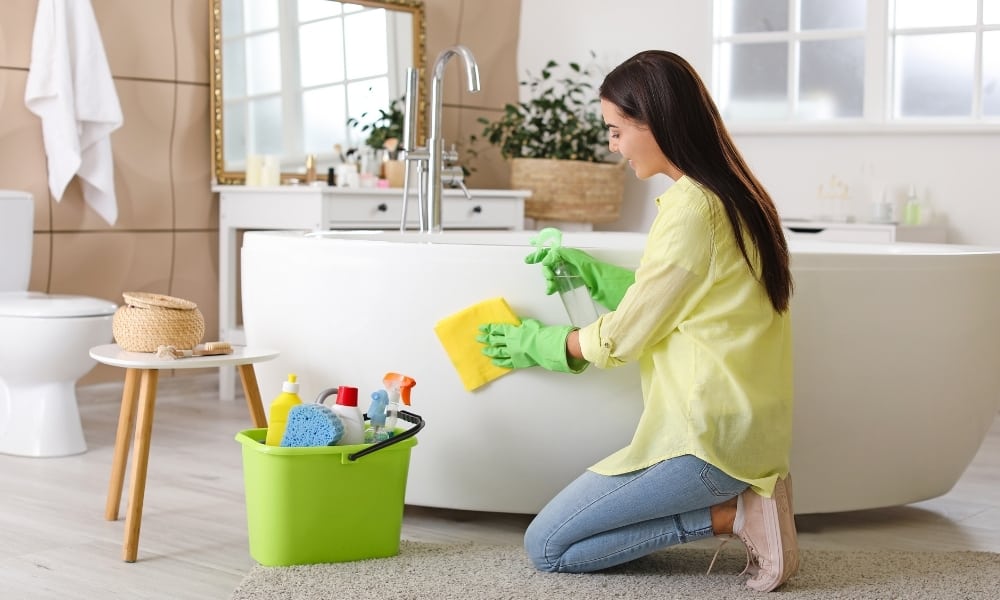 ---
2. Create the Right Ambience
You can enhance your bathroom experience by ensuring your bathroom is calming, serene and minimalistic. There are two ways to do this. use candles or dimmable LED lights. The first option is a bit labour intensive. You could create a perfect ambience by lighting candles and placing them at strategic points around the bathroom. If this isn't something that appeals to you, there's an easy alternative. Install dimmable LED lights at vantage points. These lights create the same effect as lit candles.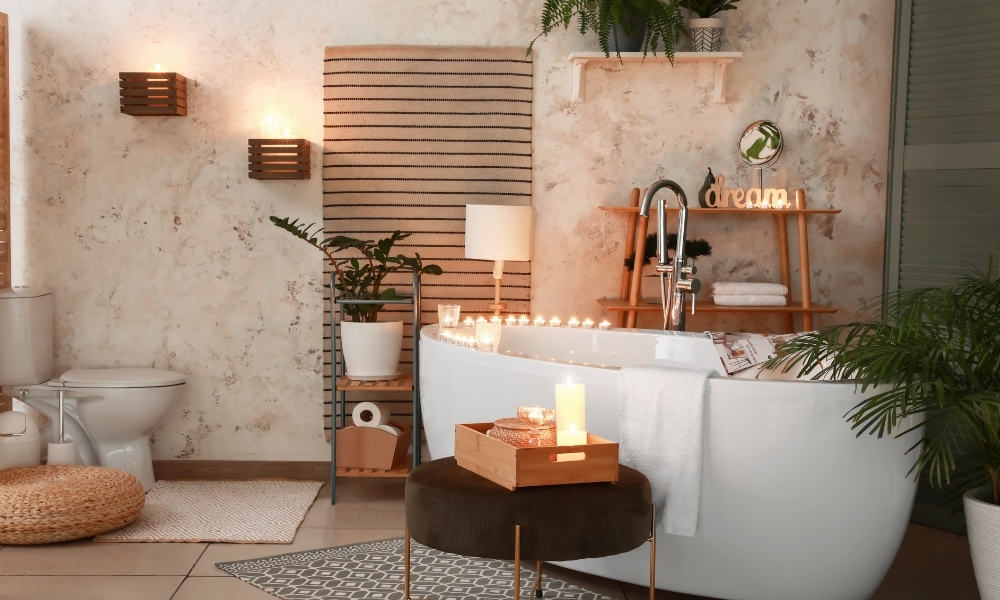 ---
3. Bathroom Mood
The bathroom can be a calm place or be very stressful if you're rushing around trying to get ready in the morning. If you want to switch up the mood of your bathroom, try adding soothing elements. This can be things such as flowers, paintings, essential oils, bath salts or special products.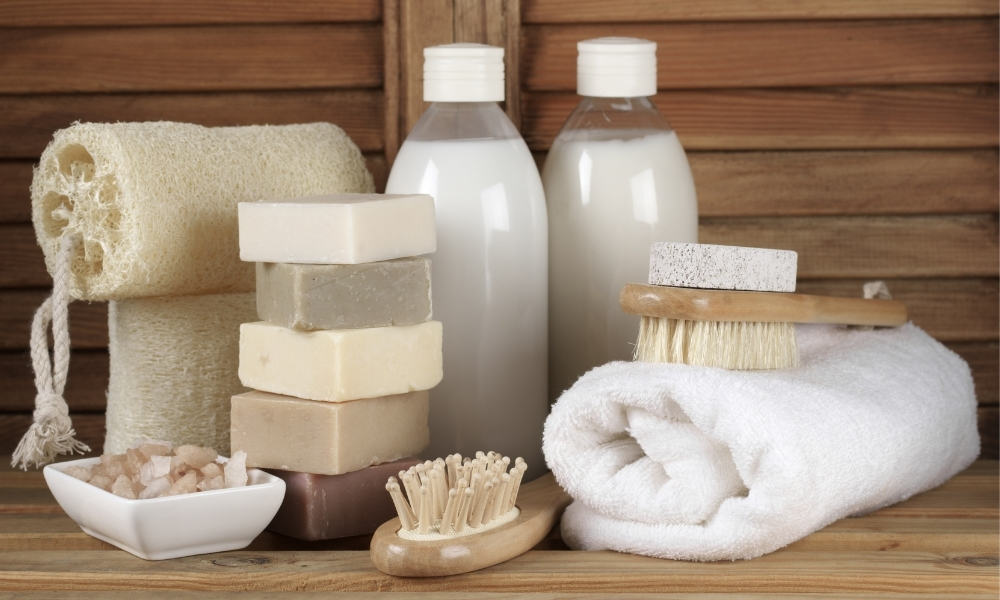 ---
4. Bath Enhancements
You can use these enhancements in products or supplements to put into the bath.
Cinnamon to invigorate and detox the body
Oatmeal to relieve itching, irritation and rashes
Lavender to relieve stress and inflammation
Ginger for cold and flu relief
Honey to soften and smoothen skin
Lemon to revive and energise
Chamomile to calm and heal skin
Epsom salts to relieve pain and inflammation
Bubbles
Essential Oils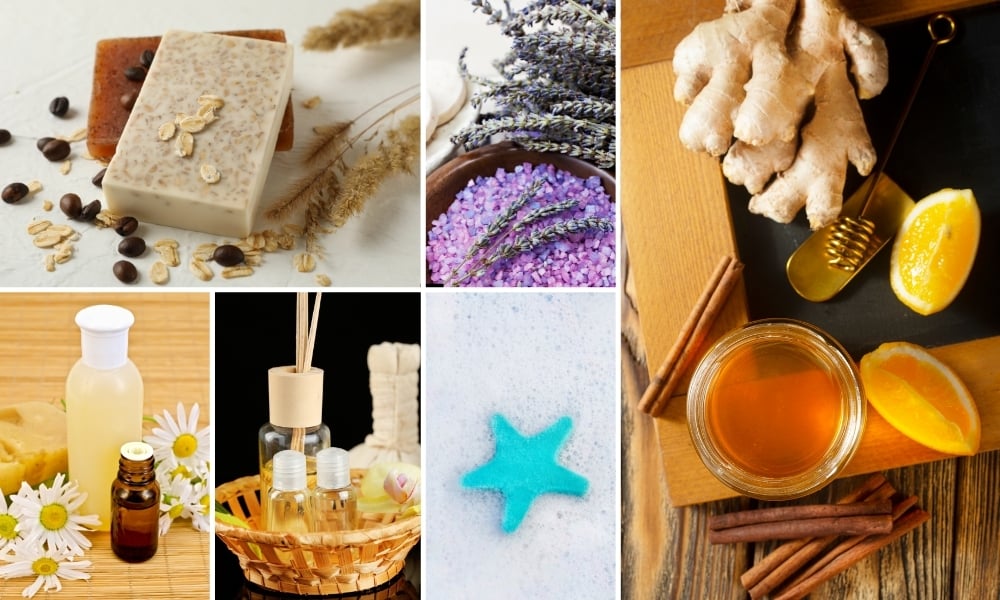 ---
5. Enjoy Your Beverage of Choice
Hot coffee, warm lemon juice, coca-cola or even a glass of wine are all splendid drinks to sip on while you relax in the bathroom. Just make sure your family members or roommates give you privacy. You don't want them to disturb the perfect ambience you've created. Remember, kids or noisy friends can ruin your bathroom experience.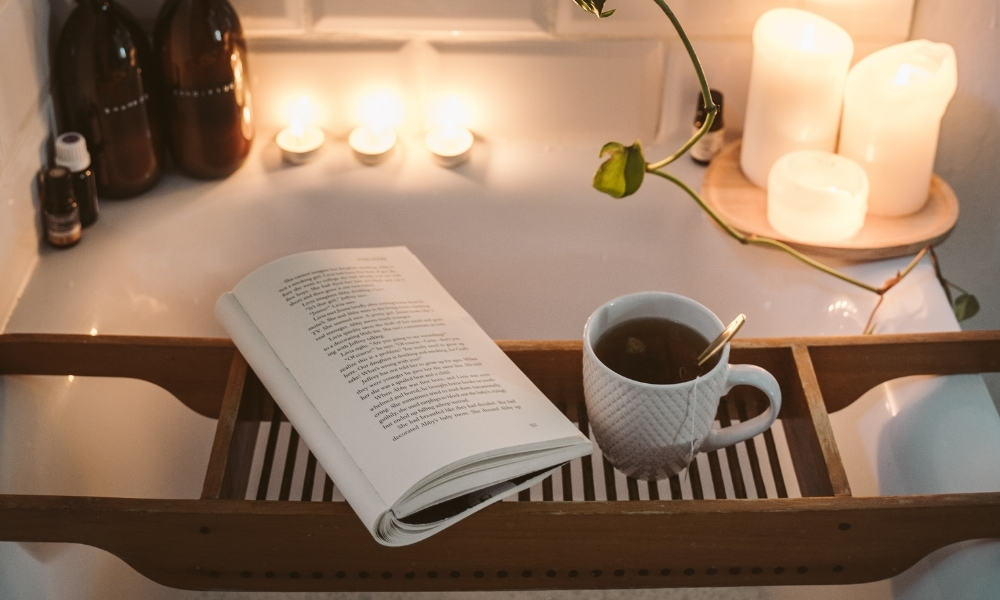 ---
6. Put a Chair in the Bathroom
If you find yourself with no 'me' time, the bathroom might be the only space you get for yourself. Putting a waterproof chair in the bathroom is a great chance to be able to sit down with a book, do a face mask, dye your hair or pluck your eyebrows in peace. A good remedy for a cold or the flu can be to sit in the bathroom with the shower running and inhale the steam. You're guaranteed instant relief!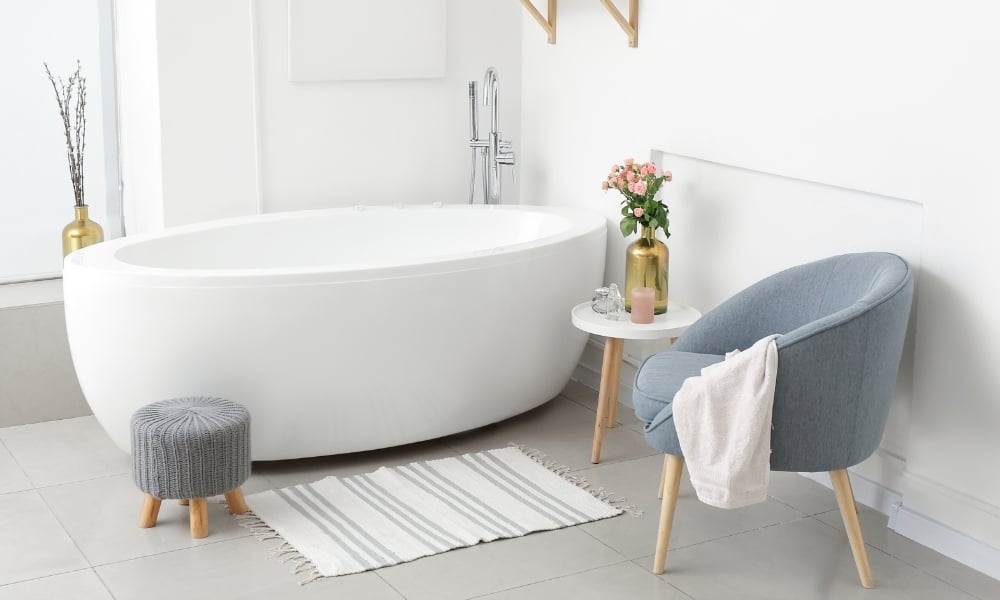 ---
7. Get a Comfortable Headrest
Yet another bathroom must have! A headrest is essentially a pillow that settles snugly behind you inside the bathtub. You must be able to lean back into it and relax, as the suckers at the back of the headrest stick to the bathtub wall. A comfortable headrest should ideally fit your back/shoulder area to perfection. You can hang it on a rail to dry after your bath.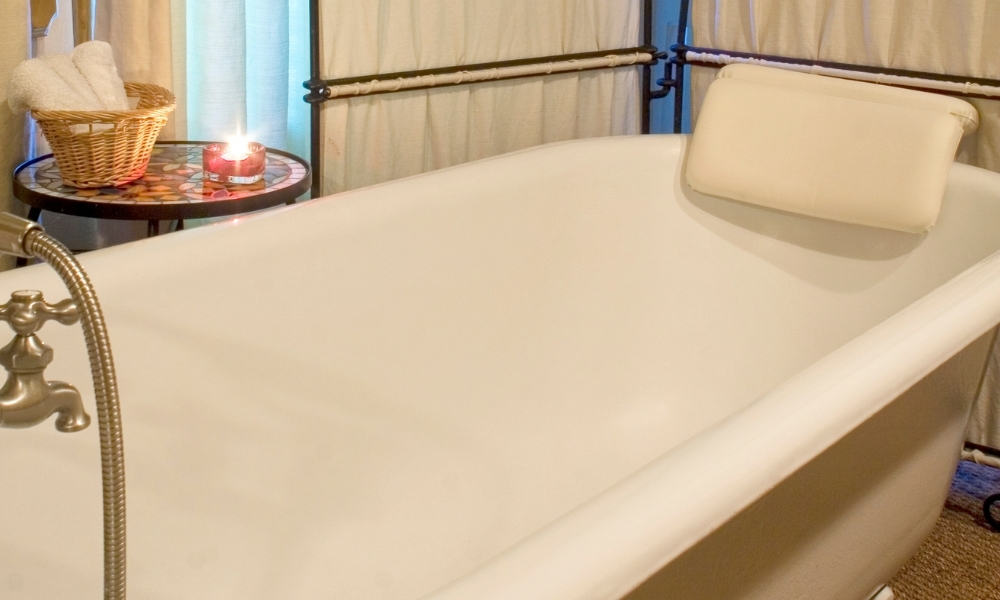 ---
8. Listen to Music
Music, a powerful form of art, has a profound effect on your emotions. Listening to music is doubtless a pleasurable activity. According to scientific research, music has been proven to increase heart health, sleep quality and physical performance. It also lowers blood pressure, anxiety and discomfort. Listening to music really enhances your bathroom experience, as it results in the release of dopamine – the feel-good hormone.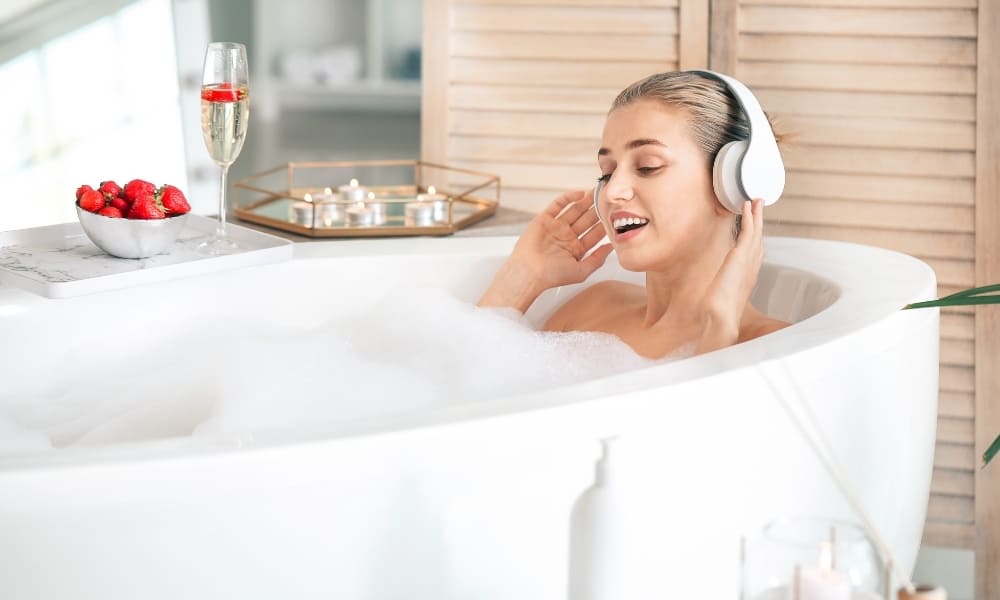 ---
9. Give Yourself a Massage
Taking a small plastic ball into the bathroom can be a way to massage yourself as you can position yourself over it and move it around the base of the bath. If it's too tough, ease up on the pressure and let yourself flat. You could use a loafer or a back scrubber to relieve tense muscles.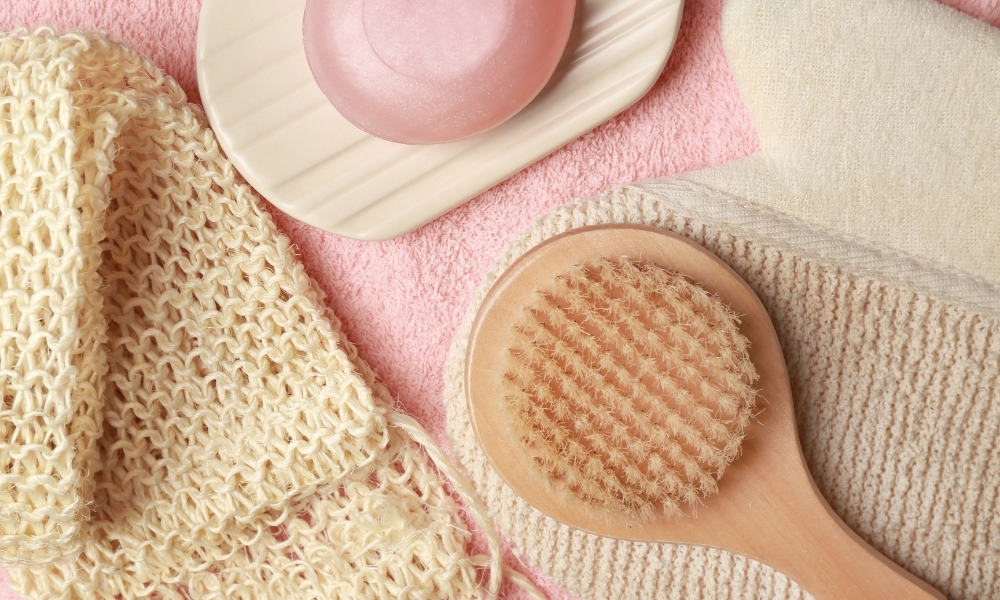 ---
10. Fit Water Jets in Your Bathtub
You can simply get a Jacuzzi Bath to enjoy this calming experience in the comfort of your Bathroom. Water jets deliver instant results. No matter how tired you are, in less than 10 minutes, you'll feel relaxed and rejuvenated. Streams of water massage your muscles gently. (You have the option to adjust the water force.) Hydrotherapy improves blood circulation and reduces pent-up stress.
Cleaning the jets, however, can be bothersome. But you can install an auto-gravity purge system, which will dry out the line and prevent mildew.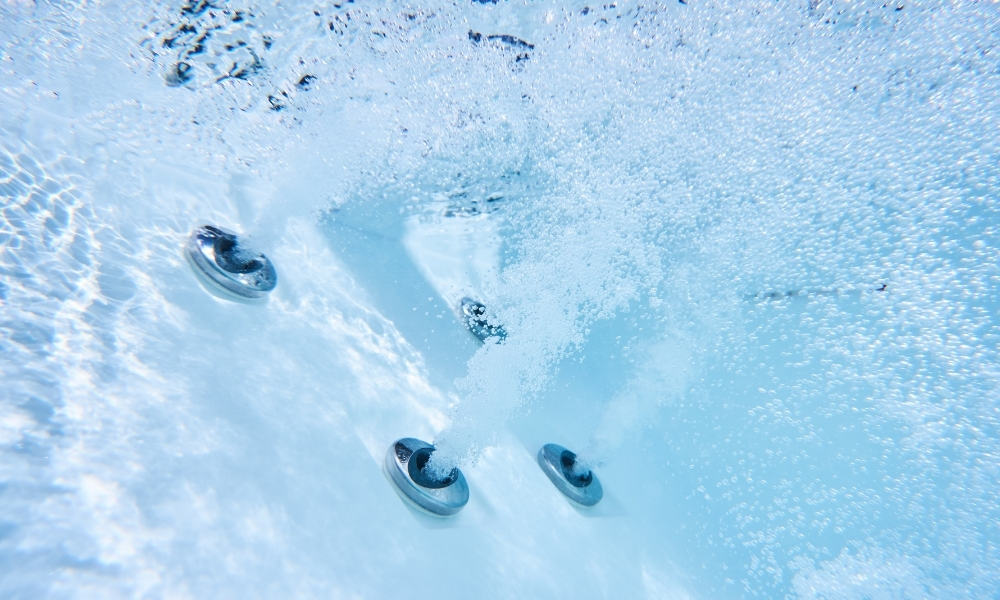 ---
About Bathroom City
Founded in 1983, Bathroom City is one of UK's oldest online Bathroom Specialists. For the past 35 years, we've served millions of UK customers with our fantastic range of Bathroom Furniture products including Baths, Vanity Units, Showers, Suites and more. 
All our products are proudly Made in the UK and offered at affordable prices. 
If you enjoyed reading our Expert Tips to Enhance Your Bathroom Experience, you may also find the following articles insightful:
1. How To Design a Timeless Bathroom?
2. Child-Friendly Bathroom Design Ideas
3. 10 Smart Planning Tips For Your Ensuite Bathroom