10 Smart planning Tips For Your Ensuite Bathroom
Planning and fitting a new Ensuite or refurbishing an old one requires time, planning, and finding the right set of Bathroom products.
Here are some quick and easy tips that will transform any en-suite bathroom and give it a fresh lease of life, without taking it out of action.
---
1. Boxing Bathroom Essentials with Vanities
Make most of the space at your disposal with a vanity unit complete with drawers. And for all those necessary knickknacks, how about adding a cupboard beneath the basin? It is great for getting rid of clutter!
Pro Tip: A wall-hung vanity unit model means you see more of the floor - and that helps create the illusion of space. Make the most of any corners with a neat angled solution and remember that shallow designs won't take up precious space.
---
2. Make Space for a Quadrant Corner Shower Enclosure
A Quadrant Shower Enclosure could be the answer if you're looking to squeeze a shower into your en suite. The quadrants are designed to save valuable floor space thanks to its quarter-circle shape (two sides have the same length, with a rounded outer edge).
What's an Offset Quadrant Corner Shower Enclosure? It's the same as a regular Quadrant Enclosure except one side is longer than the other. A pentagon shower enclosure looks like a square or rectangle with one corner missing - a design plus is that it's less intrusive than a traditional Square Shower Enclosure.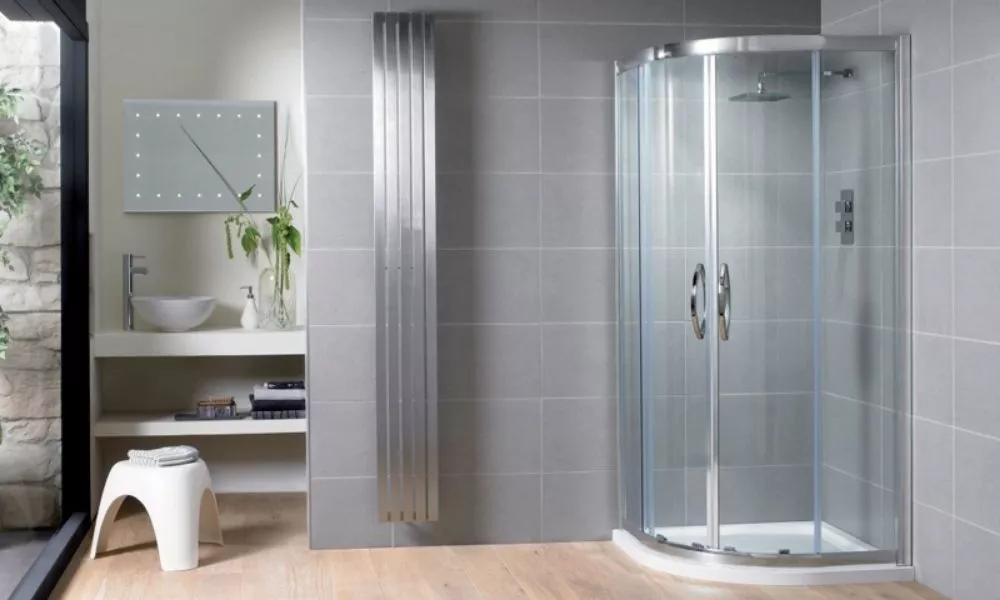 ---
3. Back To Wall Toilets
If you like the idea of a Wall-Hung Vanity Unit, combine it with a Wall-Hung Toilet, meaning you really get to open up the available floor space.For a modern minimalist look, a Back-To-Wall Loo is a great choice.
Shop for a short-projection wall-hung or back-to-wall toilet - some are 20cm shorter than the standard size. Achieve a neat finish by concealing the pesky cistern in the wall or a piece of furniture.
Add storage above to compensate for the space you'll lose.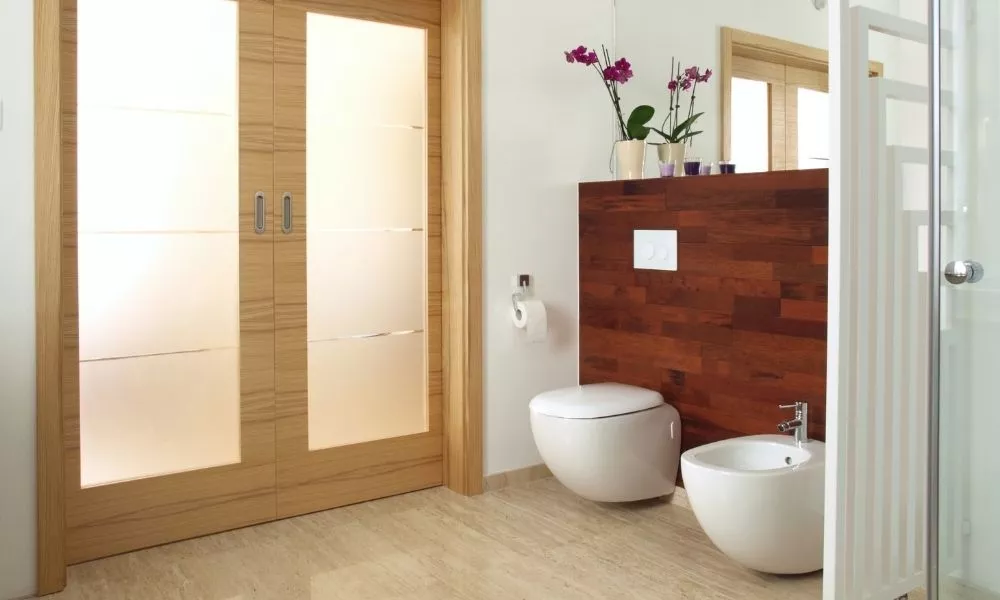 ---
4. Keep An Open-Door Policy with Sliding Shower Doors
Choose Shower Doors that don't intrude on your en suite space. Sliding Shower Doors are available both in rectangular and quadrant form, and bifold doors are also a smart choice - a glass panel folds in on its hinges.
Don't rule out a Pivot shower Door either: it needs less clearance than a hinged door despite opening outwards, because the far edge of the door swings backwards into the shower.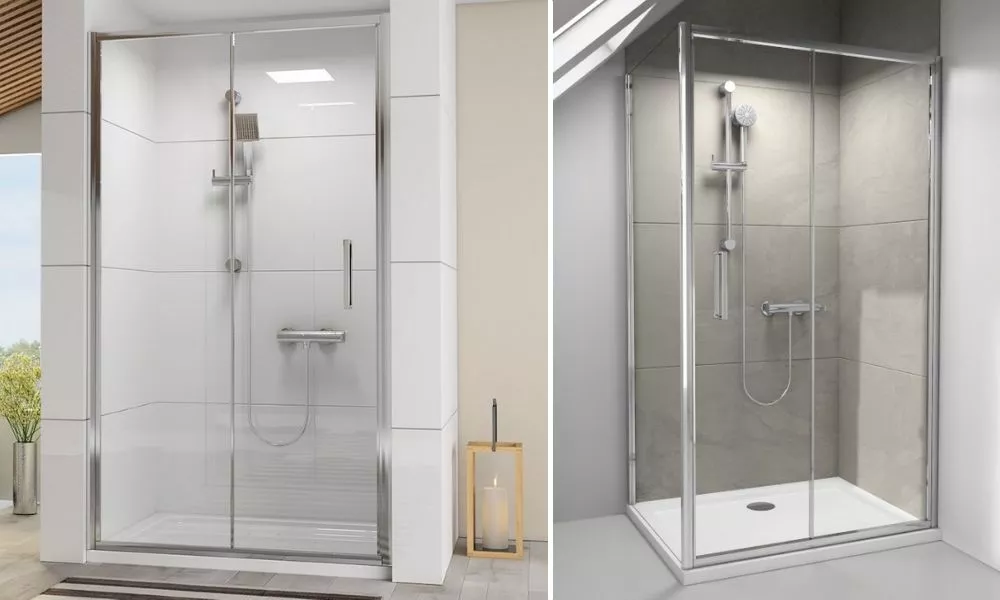 ---
5. The Delight of Walk-In Shower Enclosure
Working a hulking great shower enclosure into a tiny en suite can be just too much for the size of the room.
So, what's the answer? A walk-in shower can be no more than a simple glass panel combined with a low-profile or recessed shower tray. This makes for a smooth transition between the floor and shower area.
Or keep it simple and do away with the glass altogether! By installing waterproof flooring  (creating a waterproof barrier) you can dispense with a shower tray too. The floor finish is then laid on top of the membrane.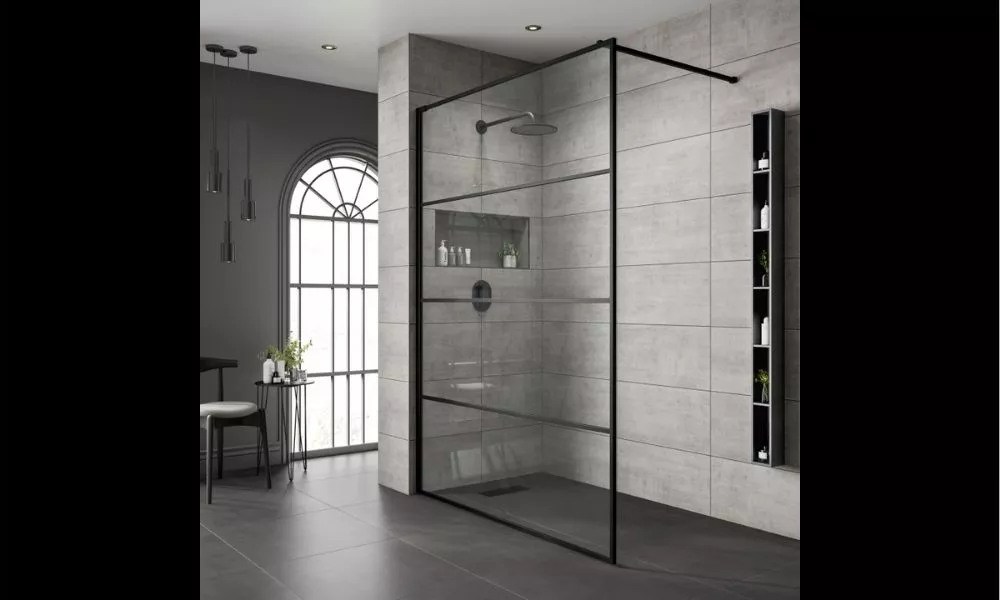 ---
6. Go For a Complete Soak in a Corner Bath
If a long soak is more you than a quick power shower, shop around for a compact Corner Bath. It usually helps make the most of an awkward space.
You can also opt for a Shower Bath - the best of both worlds!
---
7. Mirrors and Bathroom Lights
Mirrors create an illusion of space, so think clever. Buy mirrored bathroom cabinets to boost storage as well as creating light and the feeling of space.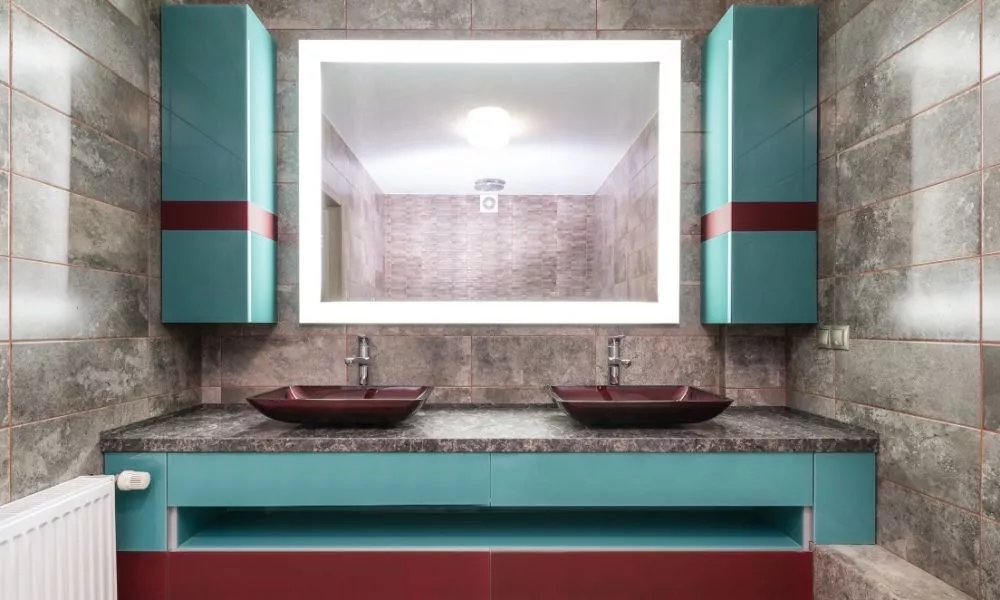 ---
8. Clean Cut Approach
There's no better way to create a sense of space in your en suite than to rid surfaces of clutter.
Store products in mirrored cabinets, where you can also charge toothbrushes and electric razors. Go for tall, wall-hung bathroom cabinets that free up precious floor space, and you might even use the void under your bath as a small storage drawer. So be clever with storage - and make the space suit your lifestyle.
---
9. Open Shelves add personality
Make a feature of your favorite bathroom lotions by displaying them in open storage. Niche storage also allows you to store bottles discreetly in the shower. Glass shelving is a great choice if you can't build niches into the wall; it's less intrusive than non-transparent alternatives. But always style open shelves so they look neat and tidy as well as functional.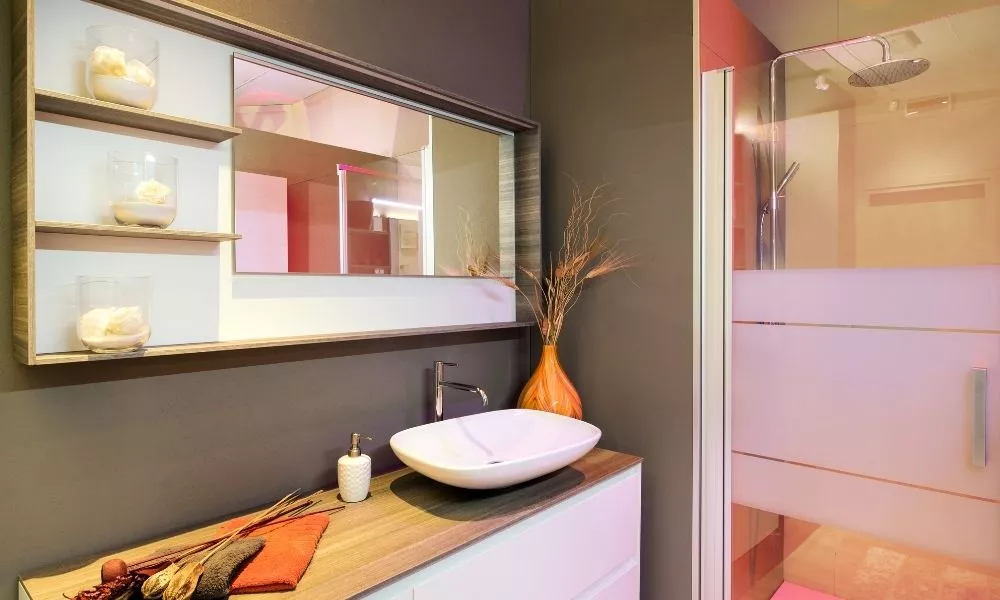 ---
10. Turn On the Heat
Bathroom radiators can take up valuable space, so consider underfloor heating. Choose a slimline towel warmer too - one that can be plumbed into the hot-water system rather than the central heating. It means you don't need an inconvenient dual fuel system for hot towels 12 months of the year.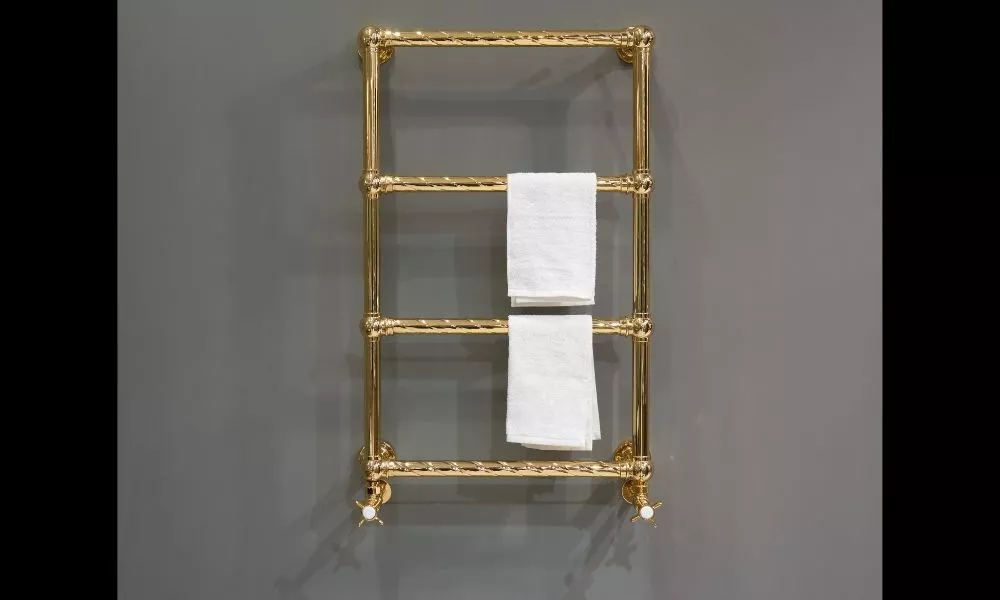 ---
We are one of UK's Oldest online Bathroom Specialists. You will find all types of Vanity Units, Showers Baths, Mirrored Bathroom Cabinets and more in our online Bathroom Store. So, shop to your heart's delight! For more helpful tips and advice, check out some of our recent blog articles and Bathroom Buying Guides.
If you enjoyed reading this article you may also like Ten Tips to Help Organize Your Bathroom Space and the Essential Bathroom Checklist When Buying A New Home.