Ten Tips to Help Organize Your Bathroom Space
Does your bathroom space feel cluttered and disorganized? Do you envision enjoying a clean and beautiful space straight out of a magazine but wonder if it is possible in your home? 
Well, bathroom spaces are not difficult to spruce up. With the right storage solutions, fitted bathroom furniture, and space-saving modular options, you can indeed create a washroom that feels super luxurious. Add some quick, everyday tips and tricks to the mix, and you will have a space that is easy-to-manage as well. Read on to find out more. 
10 Tips To Organize Your Bathroom Space Better
Here are ten things you can do to maximize the space in your bathroom and make it look neat and organized at all times.   
Navigate to any section of this post by clicking on the links above
---
1. Clean up the Countertops
The countertops are a great place to start. If you find yours are overflowing with products, it is time you consider investing in some storage drawers or a vanity unit. If the space in your bathroom is not enough for closets, multi-tiered or floating bathroom shelves and mirror cabinets work equally well to keep the products off the counter and yet within reach. 

Adding elegant bathroom accessories like a toothbrush stand, soap dispenser, and towel hooks further help organize, besides lending a chic charm to your space.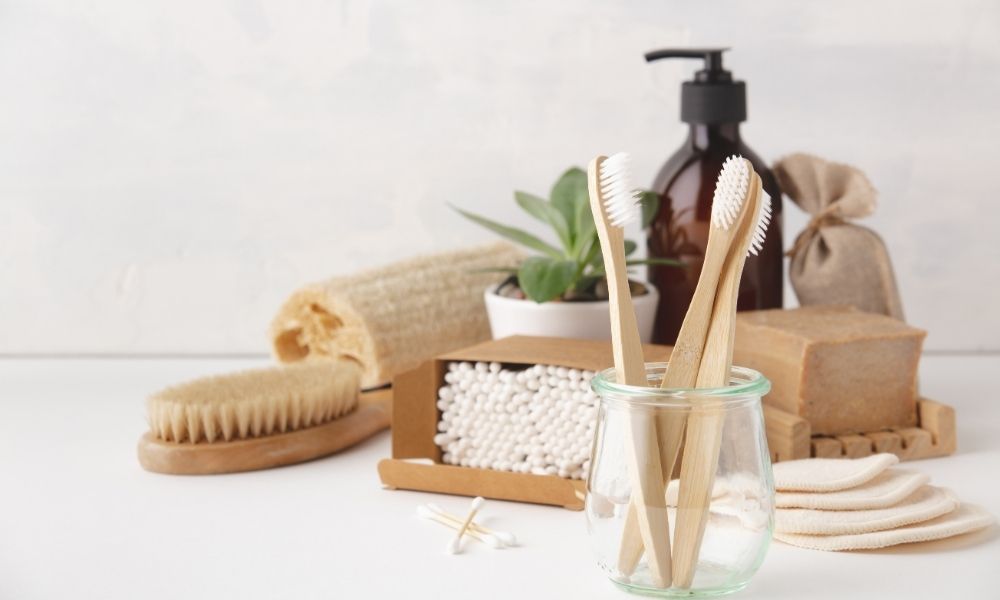 ---
2. Use the Wall Space 
The area below the sink is not the only place where you can create storage. Bathrooms usually have unused wall spaces that are perfect for a mounted vanity unit. Team it with a mirror or overhead storage cabinets to maximize the space. 
You can choose from large, small, or slim designs based on the space available. These units offer ample storage to stow away fresh towels, washcloths, cosmetics, and other products.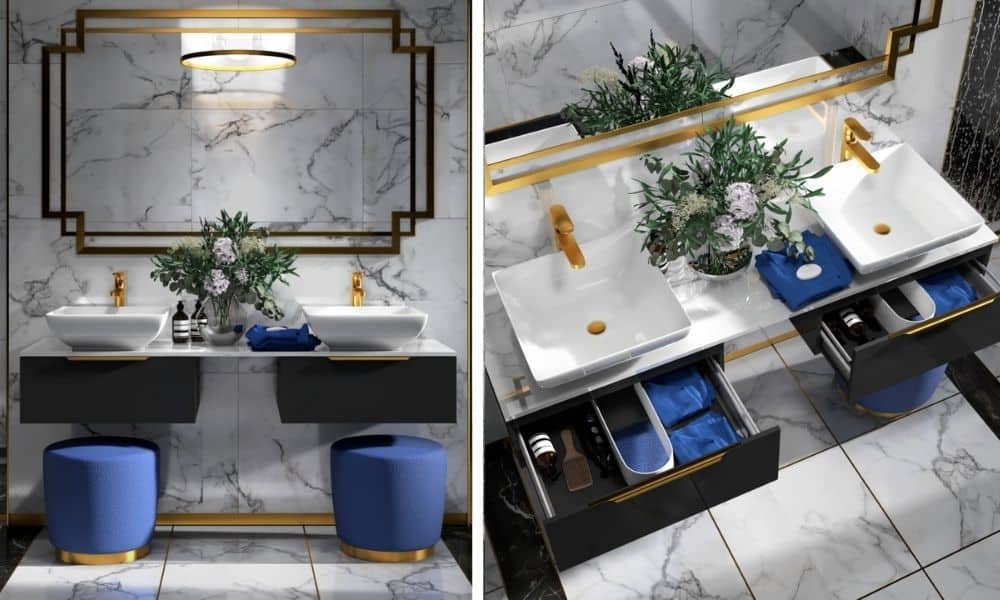 ---
3. Invest in Bathroom Furniture 
If you are determined to give your bathroom a complete makeover, take things a step further with fitted bathroom furniture. Perfect for any space — constricted or large, this custom-fit furniture blends seamlessly to lend an unmistakable visual charm and designer appeal to your bathroom. 

A rage with homeowners, it can be installed in different combinations of floor and wall units including under-sink, toilet, and mirror storage cabinets. Fitted bathroom furniture is also a great option to conceal pipes or unsightly patches on the walls. While a tallboy is a perfect place to hide away the cleaning products, mops, and buckets; the under-sink and toilet cabinets with large storage drawers are ideal to store personal care products.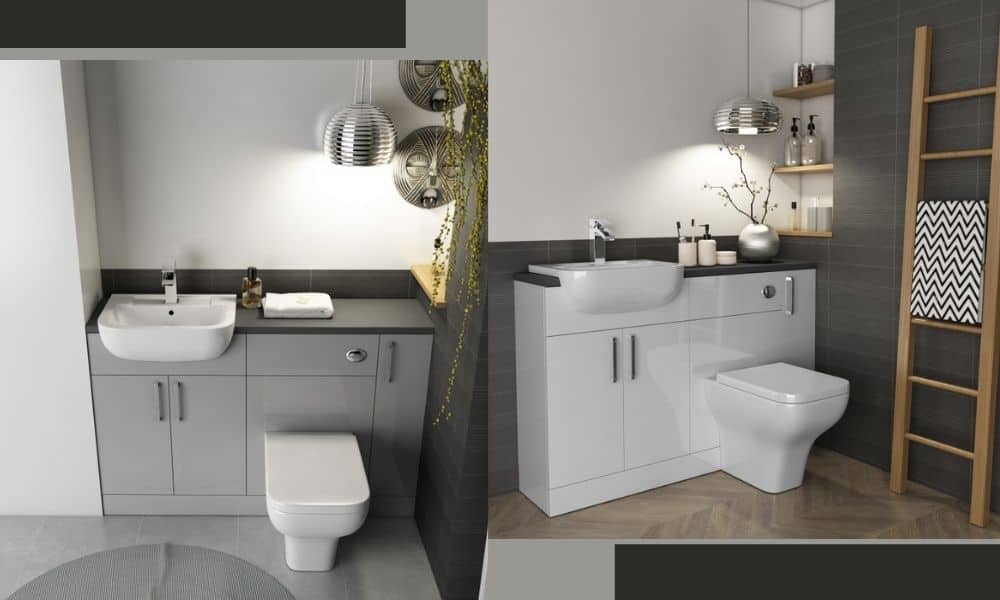 ---
4. Make The Most of Unused Sides of Your Cabinets 
If you have a limited budget or do not have much time at hand for renovations, the existing cabinets in your bathroom too can be optimized for storage. All you will need are some hooks, baskets, and floating shelves to spruce up the space. 

By attaching a chrome basket to the inside of a cabinet door, you can create additional space to keep shampoos, dustbin bags, or cosmetics. Add hooks to the sides of your cabinet to hang towels and loofas. You can even add floating shelves to the side of your cabinet to safe keep spectacles, hair accessories or even your mobile phone while you are there. 
---
5. Mirrors work!
Investing in large-sized mirrors always works to open up a constricted space. If you feel your bathroom does not get enough light, adding mirrors will brighten the space and make it welcoming. You can even consider installing an illuminated mirror for enhanced aesthetics and better lighting. If you need more storage, mirrors with cabinets are a multipurpose solution.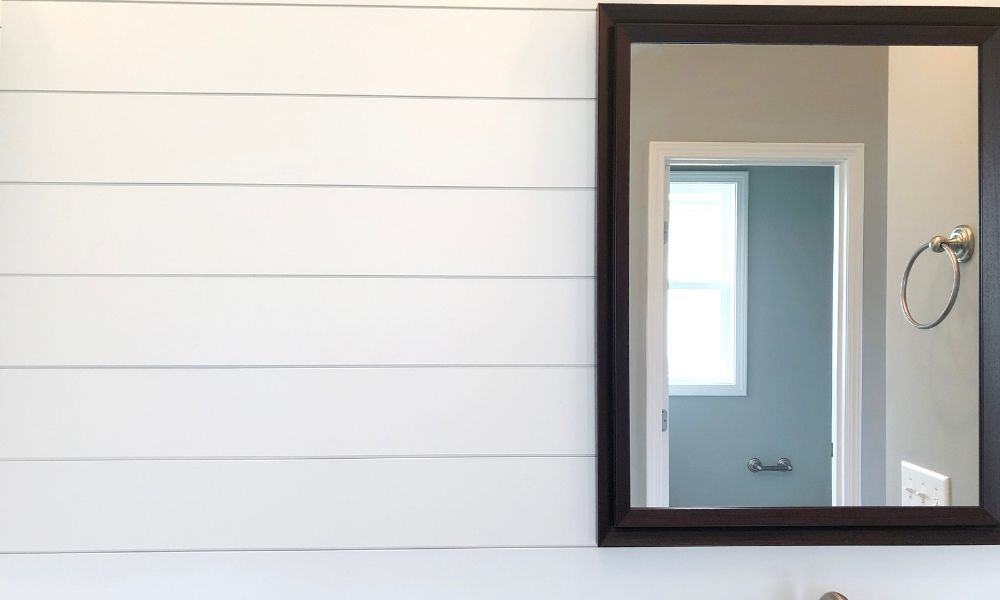 ---
6. Get a Sturdy Laundry Bin 
If you do not have a dedicated laundry room, it is only natural that your dirty laundry will find its way into the bathroom and onto the countertops. To keep the space clean and organized a laundry bin is a must-have. While fold-away bins do sound useful, the ones made from wood or with a sturdy metal frame are the best in durability and looks. However, if you are taking the route with custom-fitted bathroom furniture opt for a tallboy storage unit with a laundry tilt basket built-in for ease of use.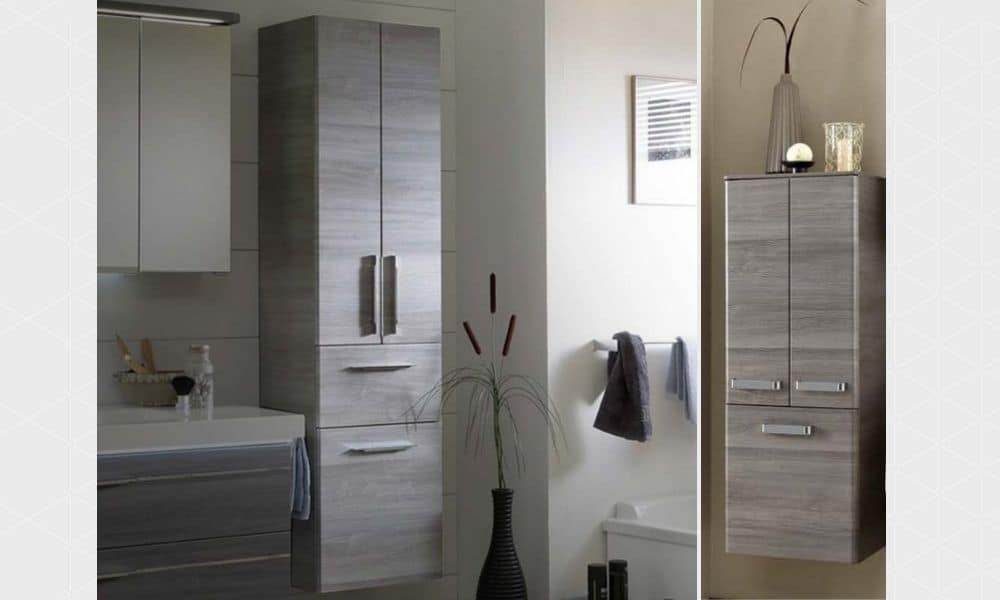 ---
7. Consider installing shower screens
Bath shower screens are an excellent investment for smaller bathrooms as they allow comfortable bathing without the fear of water spilling all around. You can pick from single or double bath screens, half or door-sized screens, curved, hinged or fixed screens as per your choice. You can fit bath screens on top of counters and bathtub edges as well.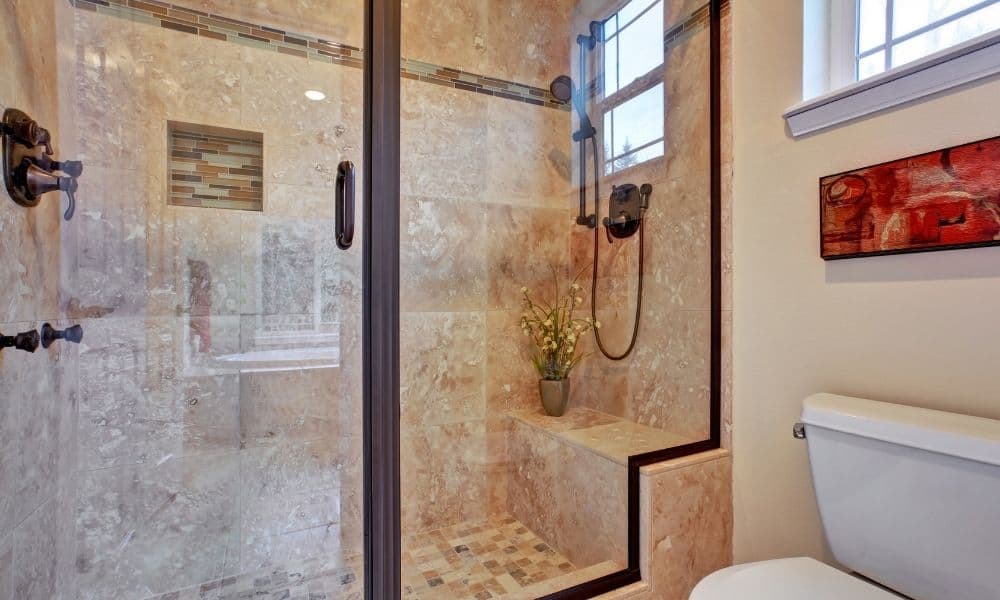 ---
8. Essential Bathtub and Shower accessories 
Bath products on the rim of your bathtub or the windowsill next to the shower look untidy. If you want an organized bathroom make sure you invest in some must-have accessories to make bathing a convenient and clutter-free experience. Install a cubby or wall shelf close to the shower, or buy a bathtub stand to keep your soaps and shampoos accessible, without tipping them over every time you soak up. Pick a shower screen with a towel rail on the outside to prevent wet towels on the floor or counter.
---
9. Keep it Safe
If you have kids or the elderly using the washroom make sure your space is safe enough. Having bath rails to lend extra support and balance on the wet floor is always a good idea. Using skid-free mats also works well to lend balance. Also, make sure that storage drawers with medicines and cleaning supplies are positioned at a height that is not easily accessible for the kids. 
---
10. Must-haves for easy organization
For those with large families and multi-utility bathroom spaces or those who want super organized bathrooms here are some must-buy products that will take you a step further: 
Drawer dividers: Storage drawers become cluttered in no time. You can avoid this by using drawer dividers. They help with easy compartmentalization, and you can assign separate sections to all family members. It also becomes easier to find things when you are in a rush.
Hooks and rings: Add hooks or rings to the back of the bathroom door to gives you some extra space to hang up your clothes during the day. 
Container labels: Functionality is the most crucial part of organizing your bathroom. Label all your containers to make it easier for everyone to find what is needed and put it back as well. 
Clear Acrylic Containers: These see-through space savers are great to organize your storage drawers or floating shelves. Use same-sized containers to make your cabinets look more organized. You can stack them up neatly to keep your bathroom looking tidier.
---
Shop Bathroom Furniture 
Get some of the best solutions for bathroom furniture and accessories at Bathroom City. From Fitted bathroom furniture to multipurpose storage drawers and cabinets, bathtubs, shower cabins, and even bathroom accessories, you will find them all here, in one place. The website lists top brands in bathroom accessories and products. Don't forget to look out for seasonal discounts and sales to make shopping for your bathroom, more fun and affordable. 
---
Other related articles that you might also like: