A Bath in the Bedroom?
A Bath can be something of beauty, a space to escape and relax in peace at the end of a stressful week, a serene haven in which to take stock and indulge yourself with a calm retreat away from the hustle and bustle of daily life.
A bath doesn't have to be confined to the family bathroom - a place which in a busy household can often be anything but a relaxing escape. Here are a few reasons why a freestanding bathtub in your bedroom could be a good investment.
---
More Space
It's fair to assume the master bedroom in your house has more floor space available than your main bathroom. Sticking a tub in the corner of your bedroom alongside some fancy floor standing taps can make more sense ergonomically than cramming one into a room full of other big furniture items all fighting for the same limited space.
Moving the bathtub into your bedroom may also mean you can forgo the second bath in your bathroom, giving you more floor space in there for other things like storage or a large vanity unit.
---
Privacy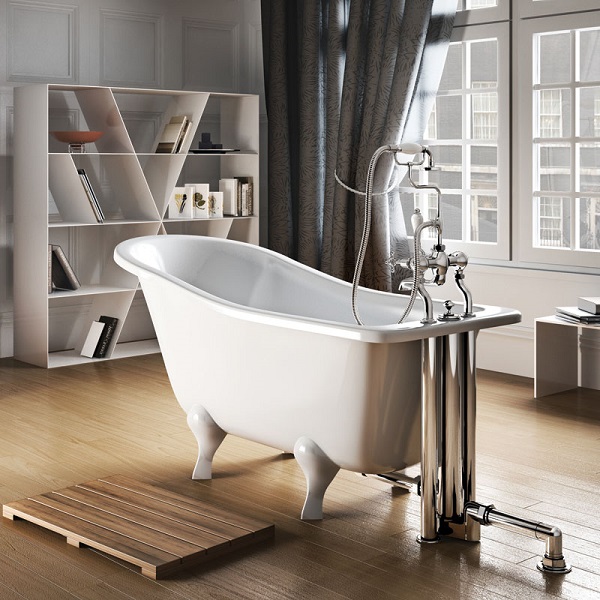 Your bedroom is probably already the most private room in your house. As a bathroom is a shared space you can't guarantee that when you venture upstairs for your well earned evening bathtime that there won't be a queue forming outside the door for everyone else in your household waiting to relieve themselves, especially if you don't have a second bathroom.
Having a bath in your bedroom makes sense as far as indulgence is concerned. By moving bathtime to the bedroom it becomes as private and personal an activity as sleep and anything else you do in there. Plus no-one can barge in because they need to use the toilet.
---
Adds Decadence to Décor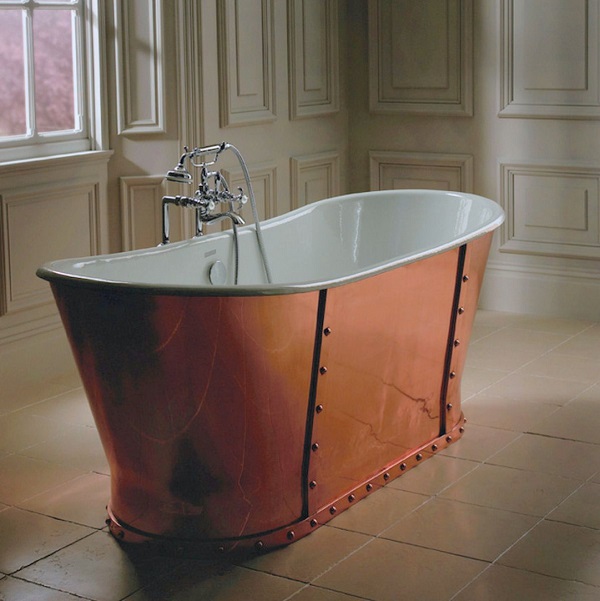 Adding a bath to your bedroom makes a statement. A roll top bathtub with the ball and claw feet is a feature that will complement a stylish regal themed boudoir and seem at home in a sophisticated environment. A big fat boat bath makes sense in cosy minimalist sleeping quarters.
Pick the right bath for your bedroom and it will look like it's supposed to be there rather than a bizarre out of place item which has escaped from the bathroom. 
---
Alternative to an En-Suite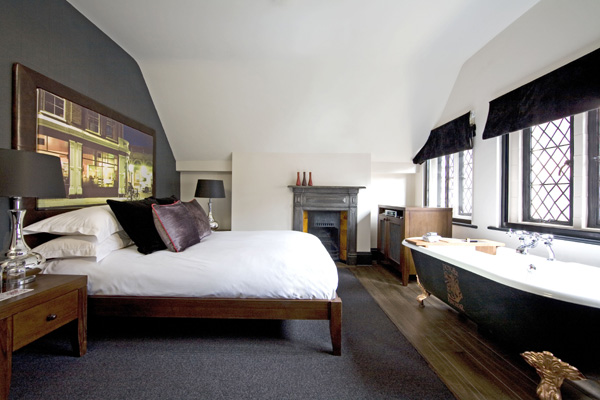 You may long for an en-suite in your bedroom but not quite have enough room for one. By planning a bathtub into your bedroom you can at least have the luxury of a wash area you don't have to share with the whole family.
A bedroom bath can also be beneficial in a guest room, allowing your guests some hotel luxury without needing to plumb in an entire suite.
So you've seen the reasons why we think a bathroom in a bedroom can be a fantastic improvement to your home, but here are a few things to bear in mind before you take the plunge:
Water and electricity don't mix, so consult a plumber before making any purchases. You will need to take into account lighting and power sockets before you decide where to position your bath.
Ventilation is key in a bathroom, and a large body of water in a badly ventilated bedroom will inevitably generate condensation, potentially prompting damp and mould. Make sure you have your windows open when you are using your bath or install an extractor fan
A bathtub in a carpeted area is a bad idea, so make sure the flooring around your bath is suitable for water splashes and isn't going to get mouldy or rot.
If you have lovely views it may be tempting to place your bathtub next to a window, but in a well-populated area, this can obviously cause problems. Either remember to draw the blinds before drawing your bath or invest in some sort of privacy screen so that you can be sure you're the only one enjoying your bath.
---
Other articles that you might also like: