How To Install Fitted Bathroom Furniture?
What Is Fitted Bathroom Furniture? 
A series of units that fit together neatly comprises fitted bathroom furniture. This furniture provides generous storage space in your bathroom. The most common modern fitted bathroom furniture piece includes a washbasin and a vanity unit underneath it. Often, this unit consists of a countertop, as well. 
A combo basin unit with storage space underneath and a WC unit that sit under a countertop is an example of more elaborate fitted bathroom furniture. Other fitted bathroom furniture pieces include tallboys and wall shelves for additional storage. 
A complete modern fitted bathroom furniture suite includes a combination vanity unit, mirror cabinet, toilet, wall storage, and tallboy. The main feature of this sleek and stylish unit is it fits wall to wall. Another advantage is you have a selection of colours and sizes to pick from.  
You can also create your own design. For instance, the ultra-slim, cohesive furniture structure of Slimline fitted bathroom furniture enables you to create your desired vanity unit.  
Worried about the size of your bathroom? You don't need to. The chief aim of fitted bathroom furniture is to maximise storage even in a small bathroom. Also, the sleek furniture will make your bathroom look neat and tidy. Another advantage is unsightly plumbing lines will be concealed.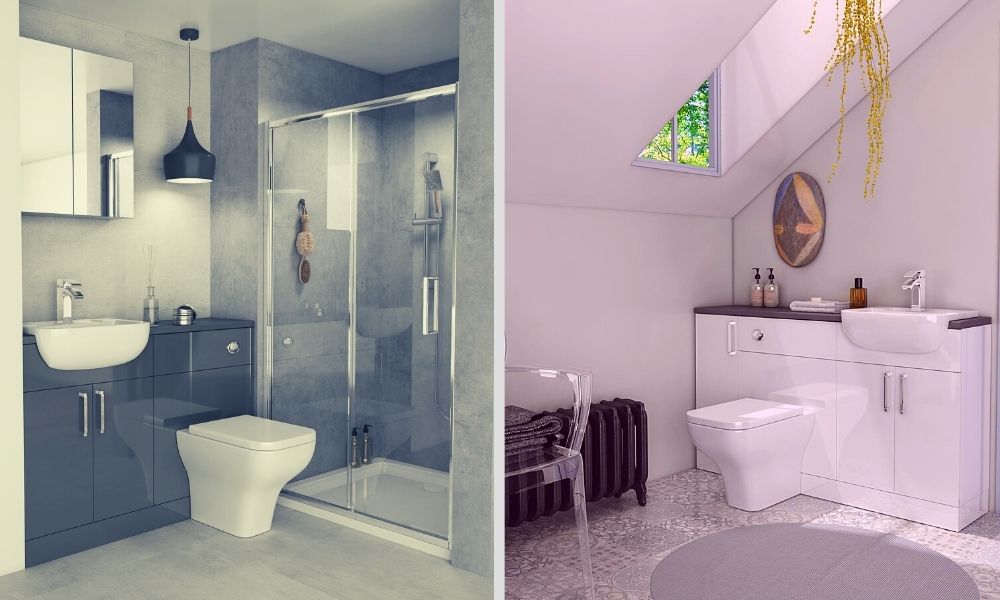 ---
How Should You Install Fitted Bathroom Furniture? 
The installation of a fitted bathroom furniture suite is best left to a professional installer, as they are qualified to do the job to recognised British standards. This will also ensure your bathroom achieves the masterful fitted look that you require. 
During the installation of fitted bathroom furniture, you'll need to refer to the manufacturer's instructions. This manual is typically laid out in sections, showing specific stages of furniture modification and assembly. The instructions will assist you in the installation process. 
The tools you may require to install the furniture will be shown in the installation manual. Avoid using the wrong tools, as you'll likely damage the bolt heads or overtighten or under tighten bolts.  
Have all the tools at hand so that you don't have to make an extra trip to the hardware store to buy any tool that you don't have. It's really simple doing the job on your own. You only need to keep the following tools ready, as you'll save time during installation. 
Tape measure
Pencil
Pipe wrench
Adjustable wrench
Ratchet spanner
Cutter
Power drill driver
Mains tester screwdriver
Electrician's screwdriver
Square
Tap wrench
Silicone gun
Silicone sealant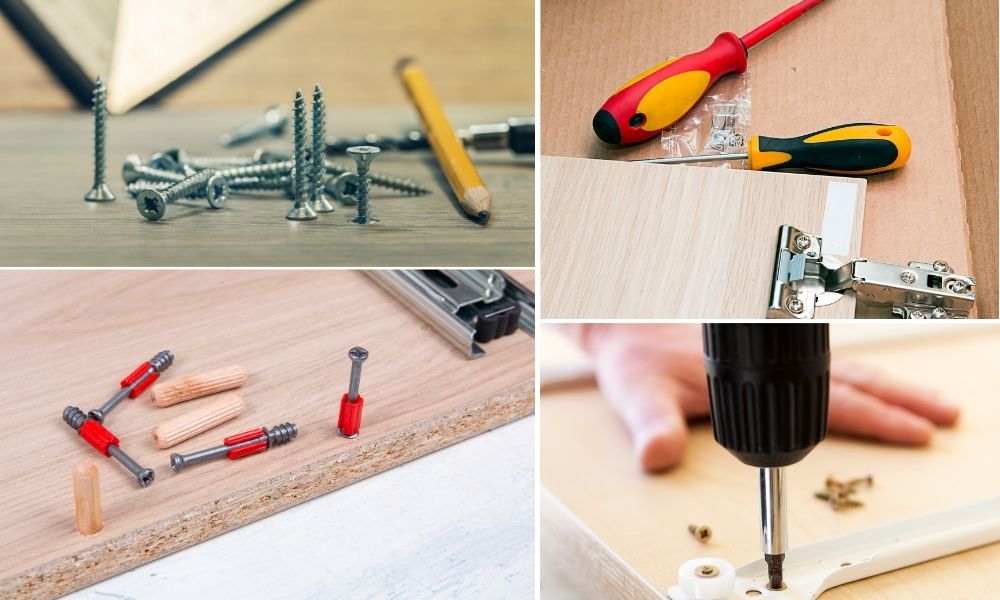 ---
Always follow these simple rules: 
Do not fix drawer/shelf/cabinet fronts and doors until the furniture is fully installed.
Check the service points beforehand and determine the correct position of your utilities.
Undertake the task of installing new electrical sockets and plumbing lines only after determining the final position of the units.
When drilling holes into bathroom walls, ceilings, and floors, ensure you don't inadvertently damage any hidden wiring or plumbing.
Before you fix the furniture to the wall, make sure the construction of the wall can bear the weight of the unit.
Use the appropriate fixings provided with the fitted bathroom furniture, and consult an expert if you have any doubt.
Seal all exposed edges using an appropriate sealant. 
---
Where to Buy Fitted Bathroom Furniture in the UK? 
Bathroom City stocks an assortment of Slimline fitted bathroom furniture. You can effortlessly blend all bathroom essentials into a single compact unit with this premium vanity unit. The main feature of this durable addition to your bathroom is it is available in six different colour options: Gloss White, Driftwood, Natural Oak, Grey Avola, Hacienda Black, and Gloss Grey. 
The Olivers Fitted Furniture Range is an exclusive & best-selling modern fitted bathroom furniture collection from Bathroom City. If you are looking for an elegant and classy design, the Pemberton Fitted Furniture Range – yet another Bathroom City specialty – is a perfect choice.
---
You may also enjoy reading other helpful articles on our Blog including the exhaustive Bathroom Furniture Buying Guide and Fitted Furniture to Transform Your Bathroom.
---