How Much Does It Cost To Buy and Install a New Bath?
Many factors affect the overall bath installation cost. The primary ones among them are the price of the bath as well as the installation cost. These two components are higher for freestanding baths, steel baths and whirlpool baths compared to shower baths and corner baths. The labour costs and job times presented in the table below are only rough guidelines. The actual cost may vary depending on your location and whether you want to fit a new bath, or you want to make changes in your existing bathroom. Based on our analysis, it can cost you anywhere from £390 - £5500 to buy and install a brand-new bath.
Navigate to any section of this post by clicking on the links above.
---
Shower Baths
A shower bath presents you with a space-saving opportunity, a handy feature if your bathroom is small. In case your bathroom is ultra-small, the 1500 X 1000 shower bath would be the perfect fit. Get professional help for a hassle-free installation and exceptional results.
Shower Baths are the most popular and can cost anywhere in the range of £180-£2,275 depending on factors such as brand, warranty, material etc. Labour costs will vary across the UK but our average estimate is anywhere between £110 - £200. Other costs include bathroom taps shower wastes etc. Finally, the total costs may add up to anywhere between a low end of £390 to a high end of £2,575.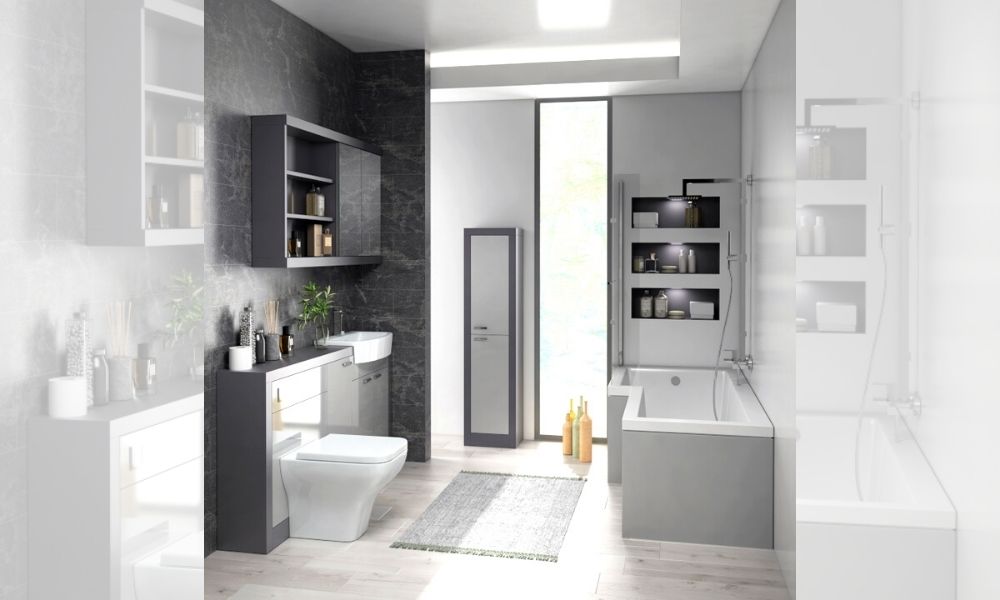 ---
Corner Baths
Our wide variety of stunning corner baths gives you plenty of freedom. You can choose a design that suits your space, regardless of the bathroom style. Installing a corner bath can be a tricky project because it can be tough to get the bathtub into the bathroom if there are space constraints. Expert guidance and help will make the installation process much simpler.
Corner Baths can cost anywhere in the range of £213–£1,007. For other costs, please refer to the infographic above.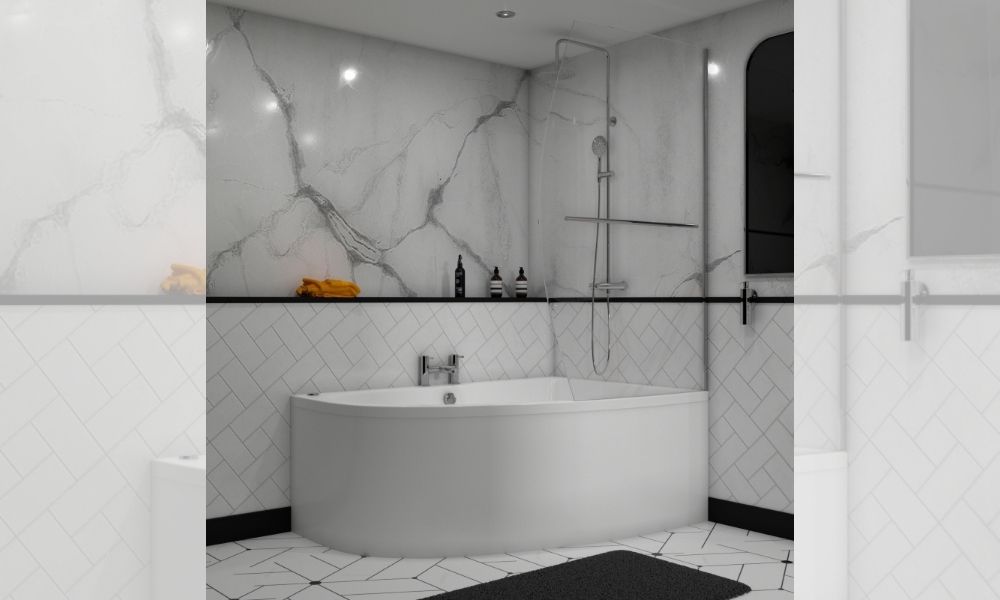 ---
Steel Baths
A steel bath is the perfect choice if you're looking for a bath that's incredibly durable and retains heat for a long time. The thick enamel coating ensures that your bath remains scratch and stain-resistant. Since a steel bath is heavy, you'll need to engage the services of a professional remodelling team for the installation of this bath.
Steel Baths can cost anywhere in the range of £287–£3,360. For other costs, please refer to the infographic above.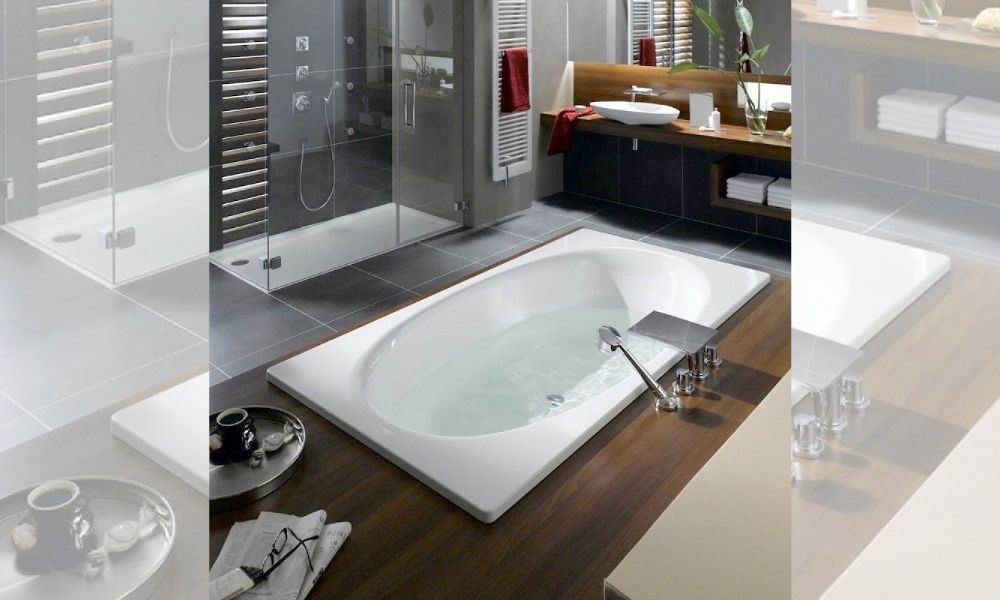 ---
Freestanding Baths
Since a freestanding bath is the focal point of your bathroom, you need to first determine the right place for it. You'll then need to prepare the plumbing connections and the base of the bath. Installation can be quick if the bathroom floor is flat and sturdy. Remember, the floor needs to support the weight of the bath + the water when it's filled + your weight.
Freestanding Baths can cost anywhere in the range of £489–£4,312. For other costs, please refer to the infographic above.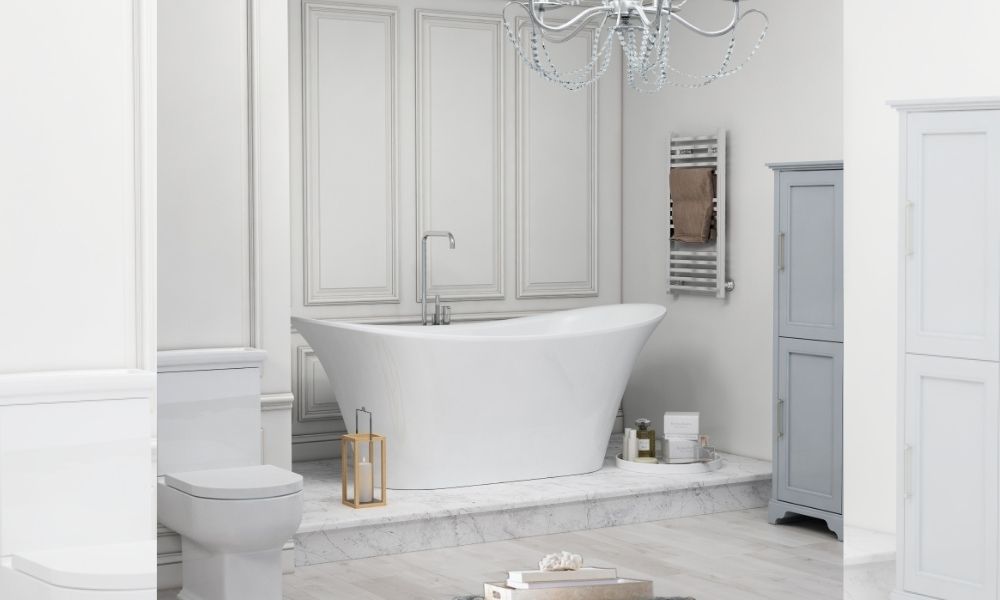 ---
Whirlpool Baths
When it comes to bath installation, installing a whirlpool bath is the most challenging project. That's because only a qualified electrician can make the electrical connections within this bath. Therefore, this isn't a DIY project, and even a professional team will be stretched to complete the installation within a day.
Whirlpool Baths can cost anywhere in the range of £185–£1,061. For other costs, please refer to the infographic above.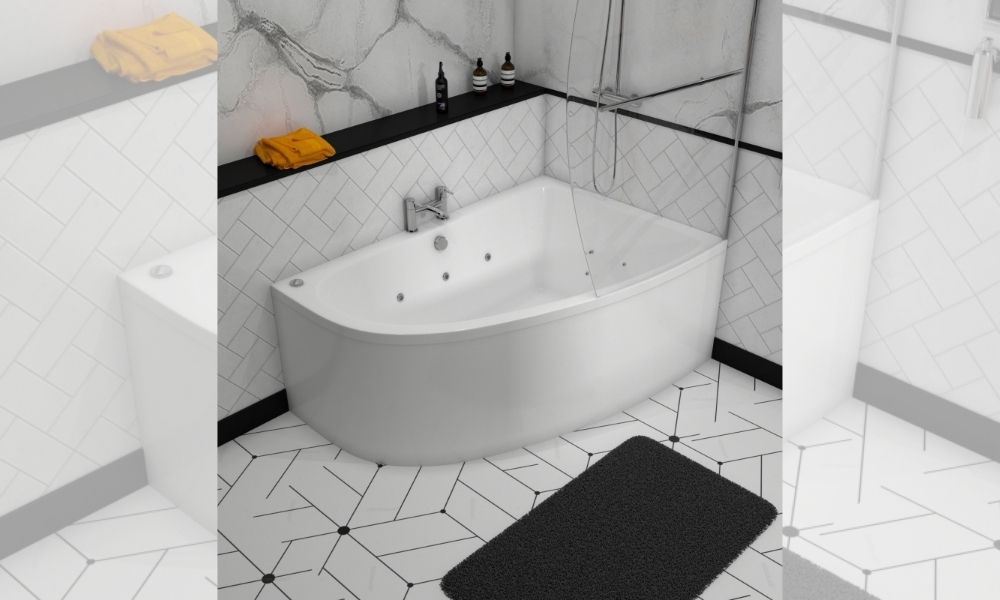 ---
Bath Installation Costs Vary Significantly
While it's possible to get a quick evaluation of estimated costs when you're planning a bath installation, the end figure can vary. Expert bath installers may quote anywhere between £110 to £500, depending on the bath type and the intricacy of the task at hand.
If the job involves making some simple plumbing connections, the bath installation will cost you less. However, installing a whirlpool bath is more complex as it comes with multiple jet systems and electrical accessories. The installation can take a whole day or even more and will cost you quite a bit.
---
Bath Installation: Final Points to Consider
Dimensions: If the dimensions of your bathroom are favourable, the bath installation can be completed quickly. However, if your bathroom is small, working within a compact space can be challenging, and the progress may be slow.
Piping: Another issue is unforeseen complications, such as rusted or damaged piping. Replacement of pipes will raise the installation cost. Also, if you need to remove existing fixtures to fit the new bath, the installation cost will increase.
Location within the UK
Budget: Factoring all above to arrive at a feasible budget
Planning well: Things like taking time off, making sure there's someone around to oversee, hiring from a trustworthy source etc
At Bathroom City, you will find baths from several manufacturers – the range is simply terrific. We recommend our in-house custom-built baths that are elegant and durable. Why not take a look?!