Pedestal Basin Buying Guide
Pedestal basins are the number one choice in a majority of UK homes due to their stylish yet practical design. In a pedestal bathroom sink, a floor-length or semi floor-length pedestal supports the washbasin. The pedestal also conceals the plumbing lines to the basin and presents a seamless finish.
In this Pedestal Basin Buying Guide, we hope to answer the most common questions that anyone researching Pedestal Basins may have.
---
What Are the Different Types of Pedestal Basins?
1. Modern Pedestal Basin
A modern pedestal basin can be a real centrepiece in your bathroom. The well-defined lines and minimalist aesthetics will complement any contemporary bathroom. You'll love this design because the pedestal and basin blend into a single eye-catching, flawless shape. You can count on this exquisite piece to be a perfect addition to your bathroom interior.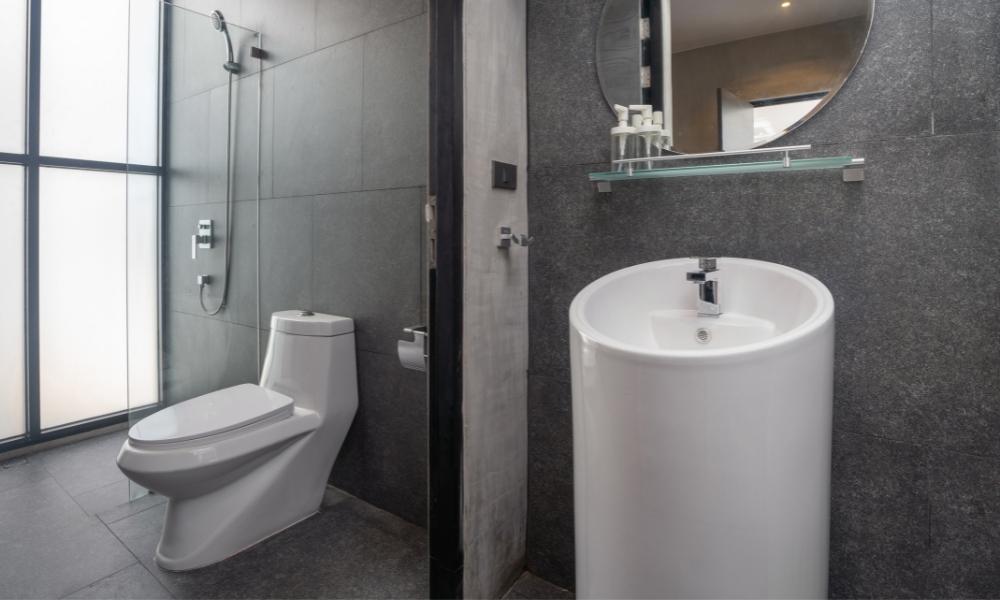 ---
2. Traditional Pedestal Basin
The decorative taps, period flourishes and elegant curvy designs of traditional pedestal sinks provide a neat front. The other feature is the classic vintage look that matches any traditional bathroom to perfection. An added advantage is the plumbing hardware which gets nicely camouflaged and hidden away.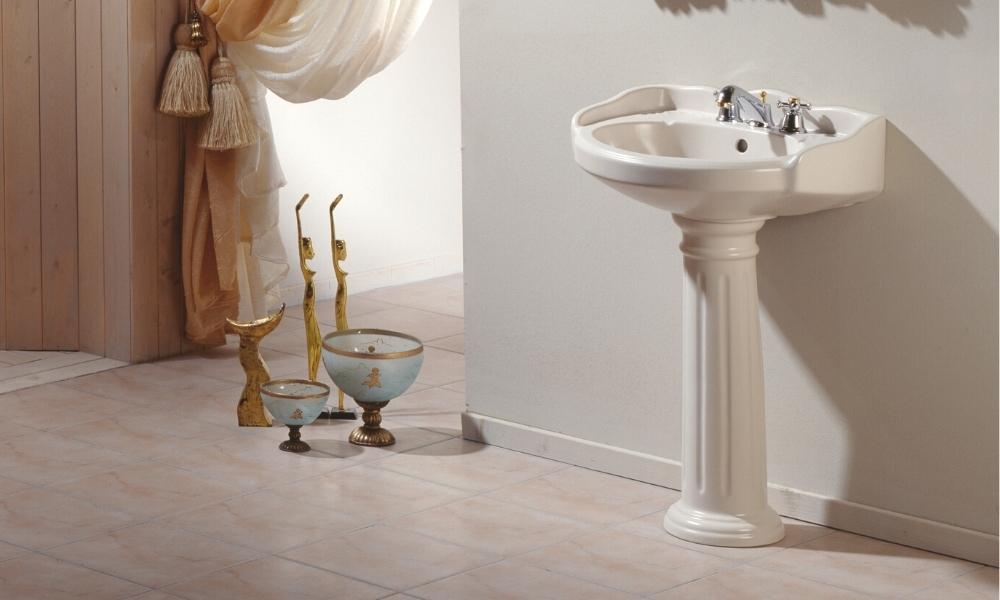 ---
3. Double Pedestal Basin
A double pedestal basin offers generous space for a 'his and her' or a large family bathroom. You can trust the design of this basin to add additional room and character to any bathroom. The Double pedestal sink is also the right choice if you want to add a centrepiece to your bathroom . While this statement piece isn't minimalist by any stretch, it still presents you with a fine opportunity to stamp your personality in your bathroom decor.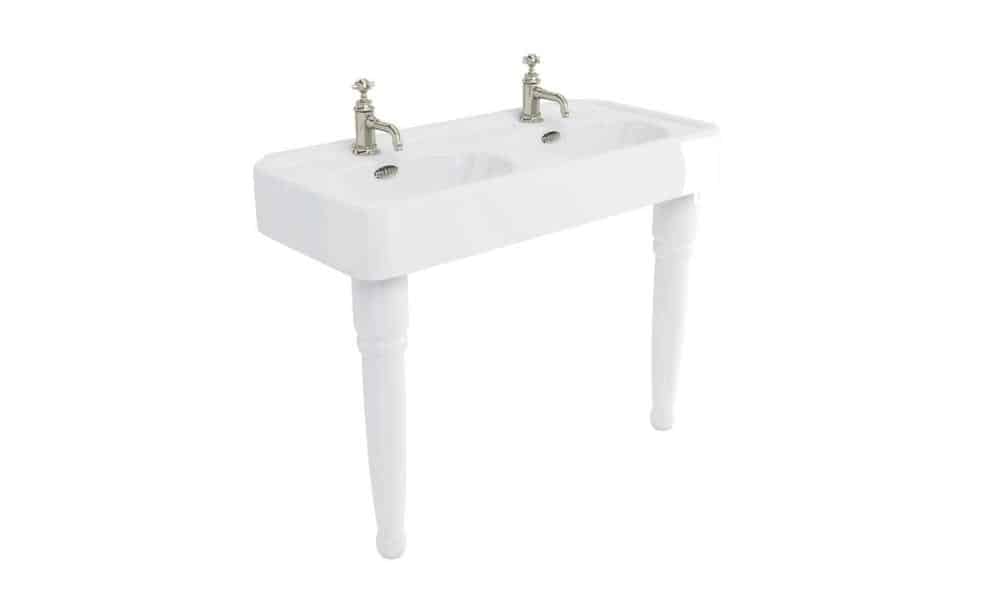 ---
4. Semi Pedestal Basin
A semi pedestal basin is also known as a half pedestal basin. It's the best choice for a small bathroom, as the short pedestal saves a lot of floor space, creating an illusion of roominess. You don't need to worry about the shortened pedestal. The splendid design is more than adequate to hide the water pipes of the basin. Hence, you get to maximise utility while minimising compromise.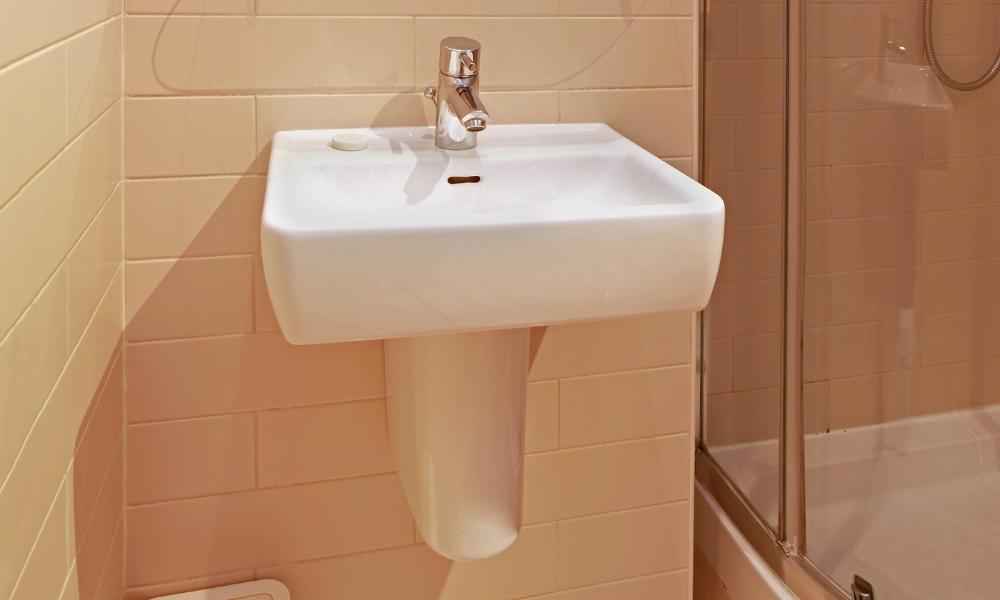 ---
What Should You Look for When Buying a Pedestal Basin?
Pedestal sinks are available in an assortment of different materials such as natural stone, china, ceramic, stainless steel, copper and even glass. You have an equally wide choice in colours and shapes, as well. So it's easy to get overwhelmed by what's on offer if you aren't sure about what you want.
Start by determining the colour and shape of the pedestal bathroom sink that would complement the aesthetics of your bathroom the best. Pay special attention to the colour of your bathroom walls and other accessories.
Also, select a style that matches the usage. For example, if you have kids, a double pedestal basin would be a great buy. But if the traffic in the bathroom is low, a more compact pedestal sink would suffice.
Finally, include matching bathroom accessories such as a mirror, pleasant lighting, wall-mounted soap dish and more.
How Much Space Do You Need for a Pedestal Basin?
A pedestal basin doesn't take up a lot of space. But it's always advisable to know the exact dimensions of your bathroom before you buy a pedestal basin. Check the widest part of the basin you choose. The width ranges from a tiny 420mm to an imposing 1200mm. Similarly, there's a wide range in the height and depth, too.
Ensure there's enough space on either side and between the basin and the opposite wall. Another common problem you need to be alert about is the basin getting in the way of the door, preventing it from fully opening.
Shop Pedestal Bathroom Sinks & Basins
At Bathroom City, our exhaustive selection of pedestal basins gives you a wide choice. You'll find both space-saver and family bathroom pedestal sinks in our online store. Browse through the latest arrivals and pick the right one that complements your bathroom.
---
More Bathroom Advice On Basins:
The Most Comprehensive Bathroom Basin Buying Guide
Basin Wastes Guide: Everything You Need To Know
Corner Basins Buying Guide
Semi-Pedestal Basin Buying Guide