Reduced Height Shower Enclosures For Small Bathroom Spaces
Introduction to Small Shower Enclosures
Is space at a premium in your bathroom?
Then, you'll simply love a small shower enclosure as it's highly functional – restricting the water within the wet room and keeping your bathroom dry, hygienic and safe. And if the ceiling of your bathroom is low or your bathroom is located under the staircase, then a reduced height shower enclosure with its minimalist and sleek design would be the perfect fit. Either way, you can choose from an assortment of low height shower enclosures to add elegance and style to your bathroom.
---
The Need for a Small Shower Enclosure
A shower enclosure is a must if you want to design a modern bathroom without sacrificing comfort for functionality. With the size of the bathroom in modern homes becoming smaller and smaller each year, it's a challenge to accommodate the latest fixtures, technologies and styles. And this is where a small shower enclosure plays a crucial role. You can integrate multiple shower heads and everything else you need for a relaxing shower inside one exquisitely crafted area.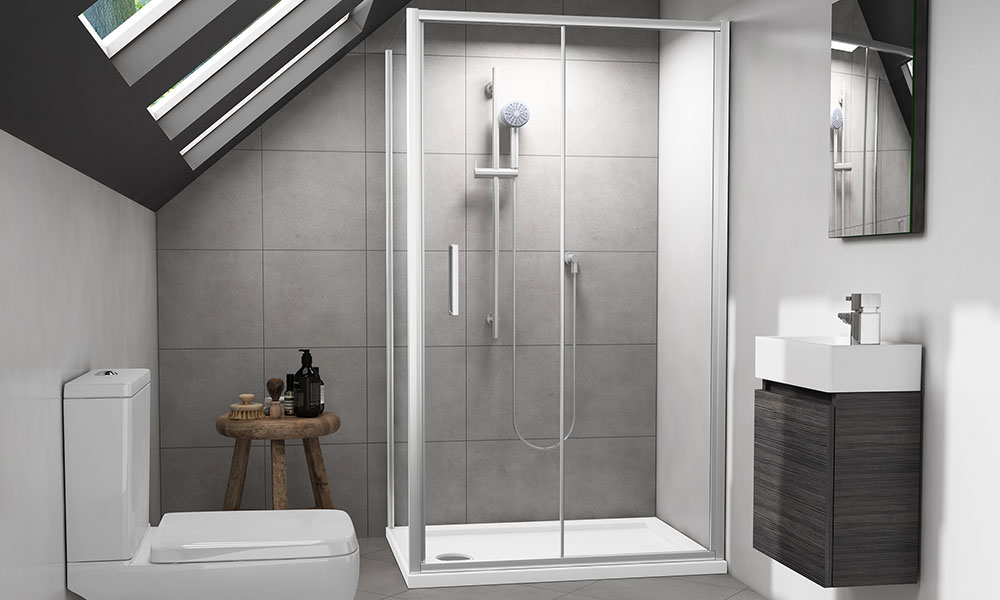 ---
Benefits of Installing a Low/Reduced Height Shower Enclosure in Your Bathroom
Low height shower enclosures are available in different glass options such as clear glass, frosted glass and even textured glass with varied patterns. These unique patterns add splendour to your bathroom decor. The selection is huge as these elegant enclosures come in an assortment of models broadly in three different shapes: square, rectangular and semi-circle. You can explore this vast collection and opt for the enclosure that complements your bathroom design to perfection. Although this enclosure decreases the height of the shower head slightly, it makes up for this deficiency by offering you a generous showering area. The main feature of this easy-to-install, reduced height shower enclosure is it is almost ready to fit, saving you precious time.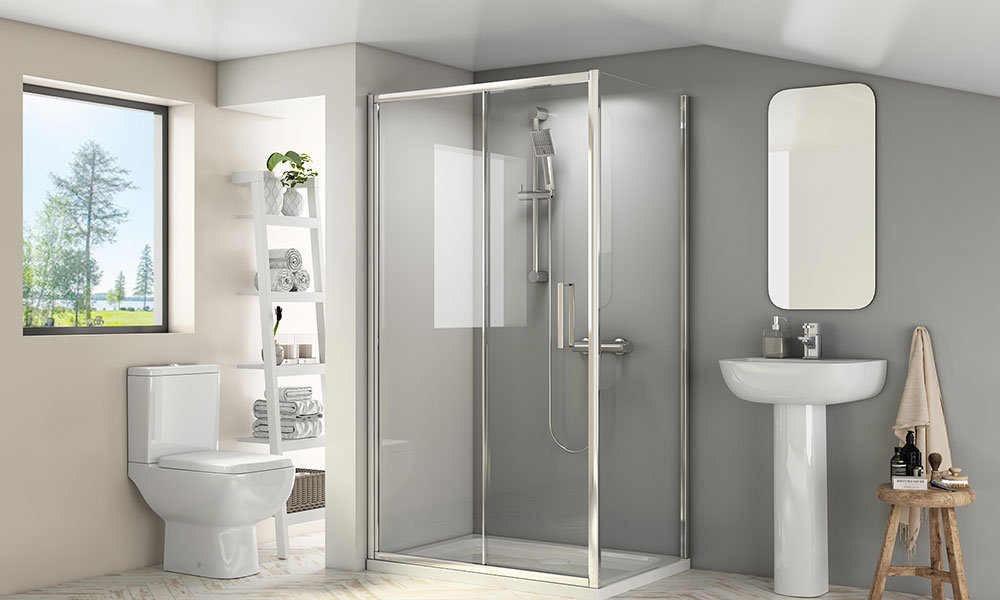 ---
How to Choose a Reduced Height Shower Enclosure?
When choosing a shower enclosure, the first point you need to note is the door style. With a reduced height shower enclosure, you already know that the shower door is shorter than the standard available sizes. Measure the dimensions of your bathroom and calculate the size of the shower door. Depending on the size you need, you will find a shower enclosure that will suit your installation. For an ultra-small bathroom, a shower enclosure with bi-fold shower door is the best choice. This low height shower door completes the stylish contemporary look and sleek chrome mechanism of the small shower enclosure. For a quick corner installation, you can add a shower tray and side panel.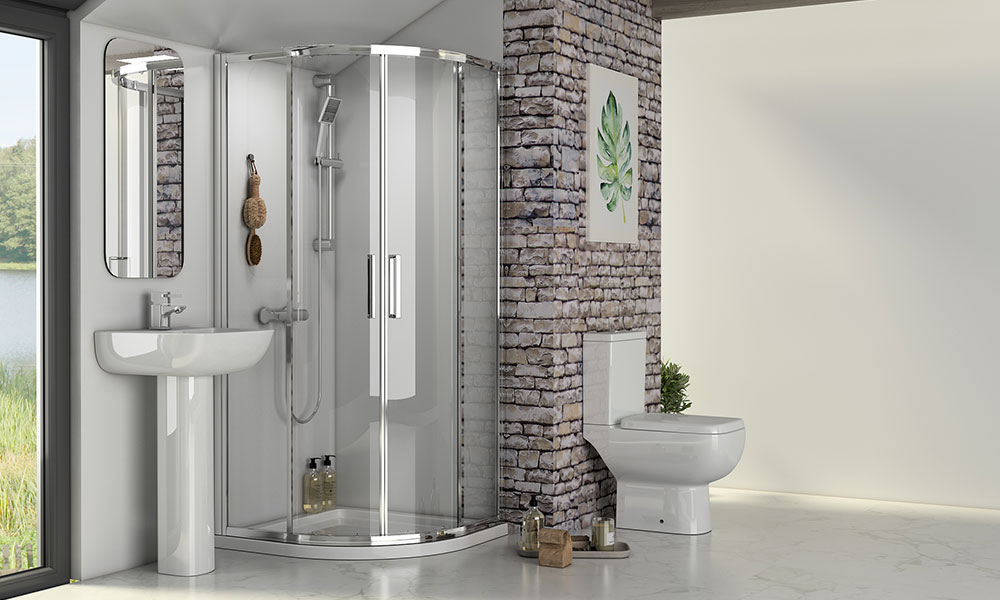 ---
Shop Reduced Height Shower Enclosures
Bathroom City is home to an assortment of reduced height shower enclosures with a wealth of shower door options. The stunning shower doors are simple and minimalist but classy, making your bathroom appear smart and stylish. Also, the collection of sliding doors presents you with a solution for any alcove or corner and works alongside other features, as well.