Ultimate Guide To Shower Enclosures
A shower enclosure is a terrific addition to your bathroom as it presents a clean, modern look. This enclosure is often designed to highlight other accessories in your bathroom shower areas such as the shower unit and thermostatic valve. Nowadays, people are increasingly choosing contemporary shower enclosures and cubicles over the more traditional shower curtains. Whether you're designing a bathroom from scratch or renovating a worn-out bathroom, it's important that you take a look at the best shower enclosures available. We are confident you'll find this ultimate guide to shower enclosures useful in your quest for the perfect shower enclosure.
Navigate to any section of this post by clicking on the links above.
---
What is a Shower/Enclosure Cubicle How much should I budget to get one fitted in my bathroom?
A shower enclosure is an essential part of your bathroom's success. This whole unit not only provides distinctive boundaries inside your bathroom but also makes an authentic style statement in terms of design. Similarly, a shower cubicle is a minimalist styled showering space that makes a beautiful style statement, especially in a contemporary bathroom.
Broadly, all types of shower enclosures come in two styles – Framed or Frameless. A framed shower enclosure has a metal frame around the entire structure including its door. A frameless shower enclosure has glass panels of a minimum thickness of 9.5mm without metal frames anywhere including on its door. However, metal hinges are used for holding the door in place.
The price of framed enclosures ranges from £125 to £490. There are dozens of options in this price range. Frameless enclosures are more expensive. Their price ranges from £482 to £2,049, and you have plenty of options in this type as well.
---
What are the different types of Shower Enclosures/Cubicles?
Quadrant Corner Shower Enclosures are designed to fit snugly into any corner of your bathroom or en suite.
3-Sided Shower Enclosures use the two side walls of any corner in your bathroom and couple this space with two side panels along with a shower door to complete a pentagon-shaped enclosure.
Reduced Height Shower Enclosures present a perfect solution when the roof of your bathroom is low.
Bi-fold Shower Enclosures come with a folding shower door that opens and closes into the shower enclosure, saving valuable space.
Hinged Shower Enclosures are fitted with minimally-styled hinged shower doors for an open and airy feel. Hinged joints hold the shower door firmly in place.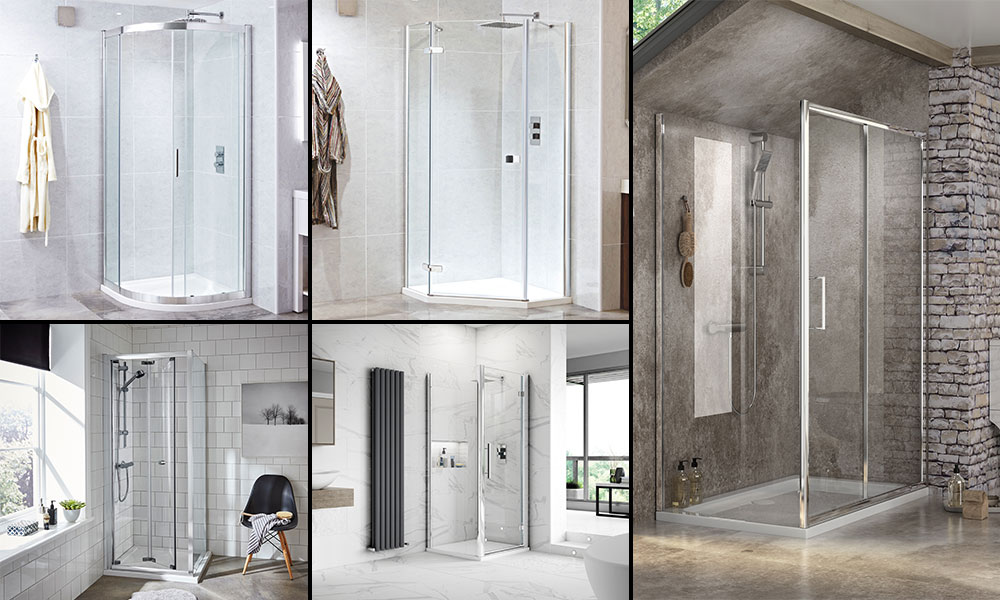 ---
What type of Shower Enclosure is right for me?
---
What type of Shower Enclosure is best for a small or en-suite bathroom with space restrictions?
The best option for a small or en suite bathroom with space restrictions would be a quadrant corner shower enclosure that curves elegantly around the corner of your bathroom. This enclosure takes up little space and is available with an assortment of shower door styles and shower trays. Bi-fold shower enclosures are also ideal for smaller bathroom suites. The door of this shower enclosure splits in two and glides effortlessly to one side within the enclosure. This mechanism makes for a space-saving solution that optimises the shower door's functionality by not limiting the available showering space.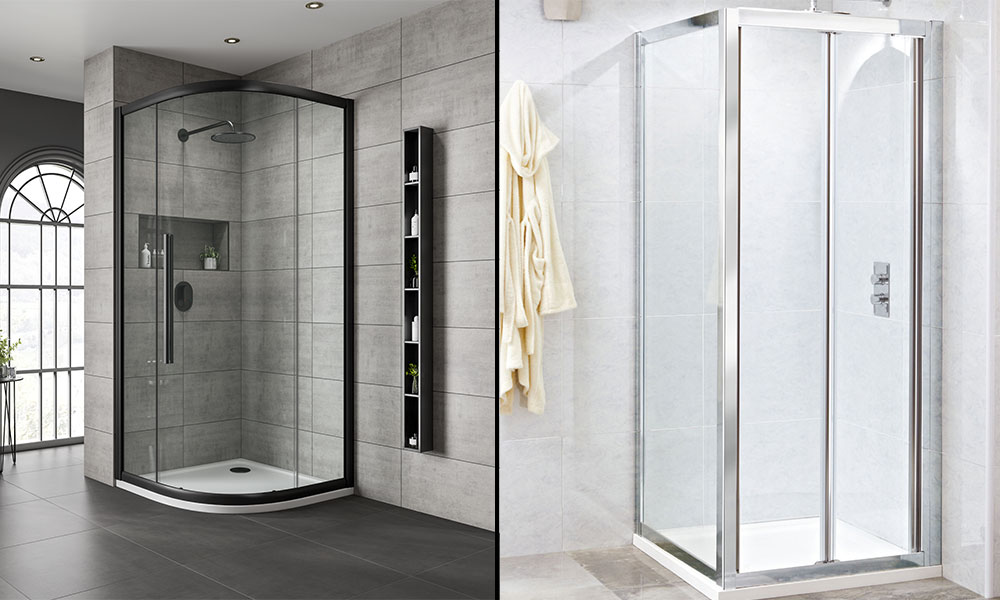 ---
What type of Shower Enclosure/s is/are best for a large bathroom?
For a large bathroom, a hinged shower enclosure is an ultimate solution. The hinged door swings out into the generous space in your bathroom, delivering a minimalist look. This shower enclosure is a pleasure to use and mirrors the sleek functionality you find in luxury spas.
The second best choice for a large bathroom is an offset quadrant corner shower enclosure. This enclosure offers you the space-saving features of a standard quadrant shower enclosure, as well as, the added advantage of a generous "offset" showering area. If you are looking for a larger shower enclosure that promises a luxurious showering experience, then this enclosure will not disappoint you.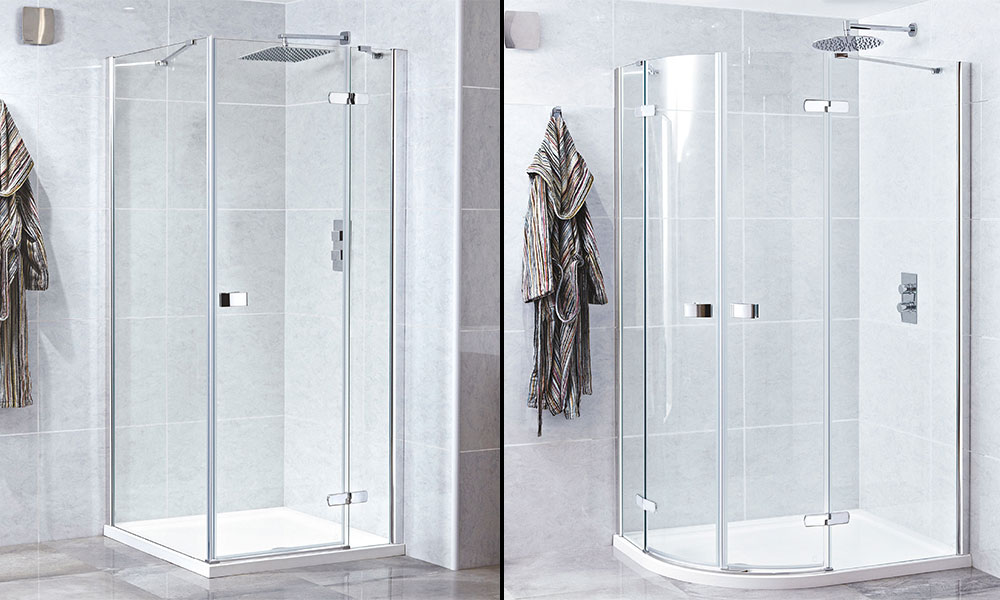 ---
What do I need to buy along with a Shower Enclosure/Cubicle?
Shower Panels, also called bathroom boards or bathroom panels, are a waterproof system that presents you a cost-effective alternative to expensive tiling. Shower panels have transformed bathroom design as you know it, and they can be used in smaller en suites as well.
The shower Tray is a vital component of your shower enclosure as it is a durable foundation slab. The right installation of this accessory ensures that the water flow is smooth, and there's no water stagnation inside your shower enclosure.
Shower Waste is a key accessory of a bathroom shower. This shower accessory is fitted at the exit point in a shower tray to drain wastewater, ensuring your showering space remains dry. Shower wastes come with a removable grid for easy cleaning and maintenance.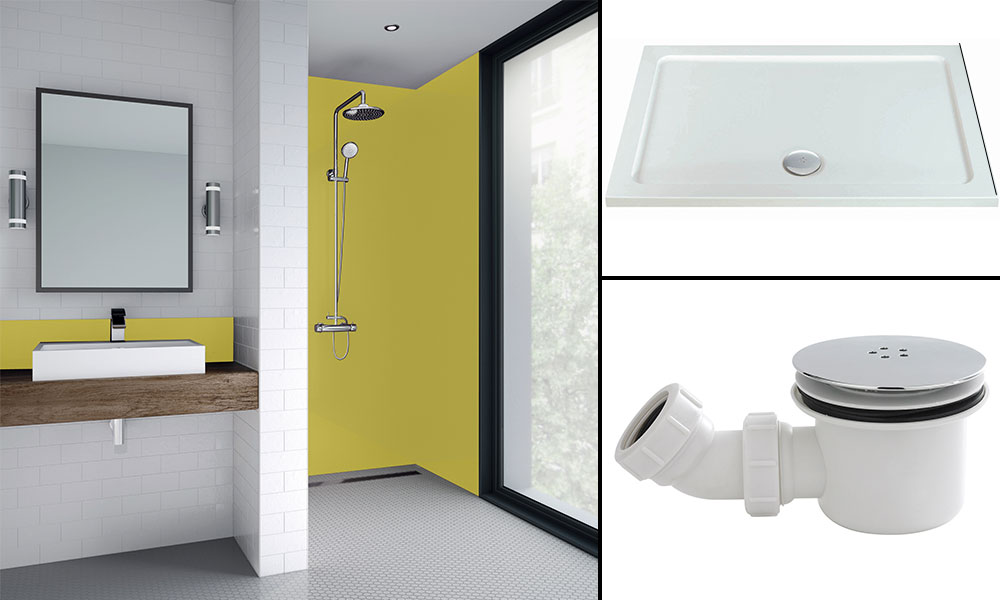 ---
What are some alternatives to a Shower Enclosure?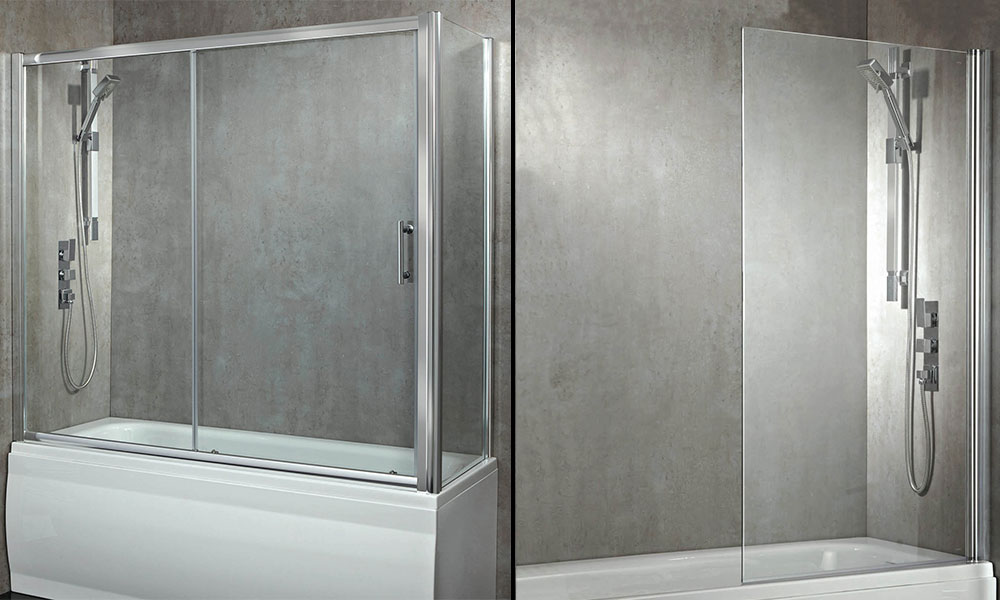 ---
What are some of the leading brands to choose from when buying a Shower Enclosure?
---
Shop Shower Enclosures
At Bathroom City, our vast variety of shower enclosures includes frameless shower enclosures, walk-in shower enclosures, double shower enclosures, shower enclosure with trays, and quadrant shower enclosures through to square shower enclosures. We are confident you'll find the perfect shower enclosure for your bathroom!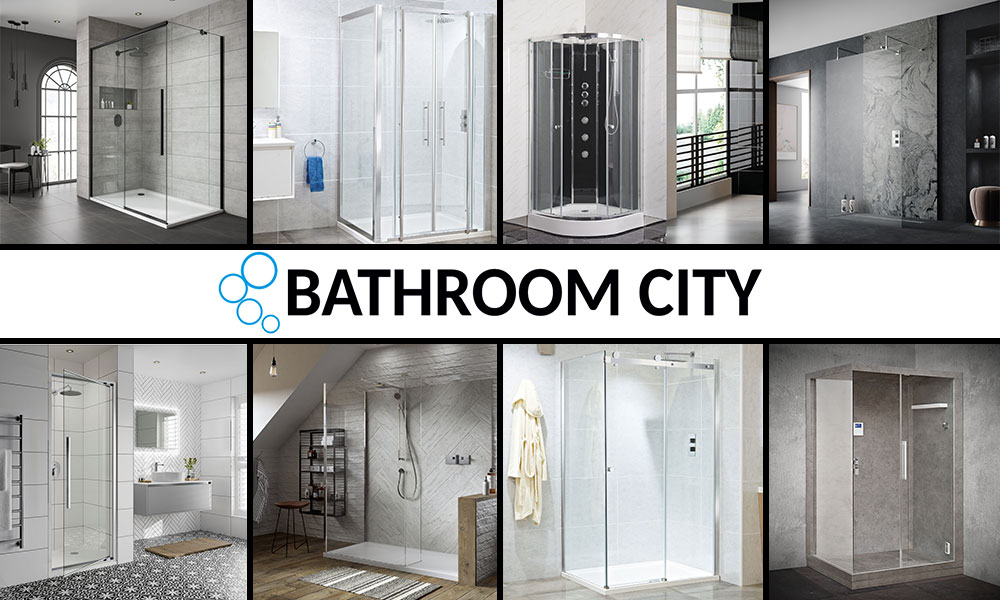 Category