Top 5 Small Vanity Units
Created to make your bathroom more space-efficient, Small Vanity Units are a very popular choice among buyers. Small Vanity Units are like normal Vanity Units which are simply a wash sink (also referred to as basin), with a cupboard underneath. These vanity units are designed to fit in small spaces and to give you ample storage for a compact bathroom. It could benefit you if you have a small bathroom, that is currently cluttered, or you need some space-saving storage. Read on for Bathroom City's top picks for Small Vanity Units
Our Top Picks for Small Vanity Units
Old England Small Vanity Unit
An English tailored creation, this is the perfect option for traditional interior loves. Made with solid oak and veneer, you can be sure this structure will be durable for years to come. It has one door, and the door is soft close, putting an end to those awkward midnight bangs one may hear occasionally. Consider which colour you would like as well, as this set has the option of grey or indigo.  You can get this vanity unit from £432. Click here to view the Old England Vanity Unit.
---
Patello Small Vanity Unit
An excellent modern vanity unit for small bathrooms. It has a short-projection, which means your bathroom will seem more spacious, essential to a compact bathroom. Skilfully built from anthracite with an acrylic front, it has a shiny exterior and minimalistic design that will definitely radiate a "less is more effective". Acrylic is a very lightweight, water-resistant material, resulting in long-term sustainable usage. It also has soft closed doors. You can currently purchase this small vanity unit for £153. Click to see the Patello Small Vanity Unit here.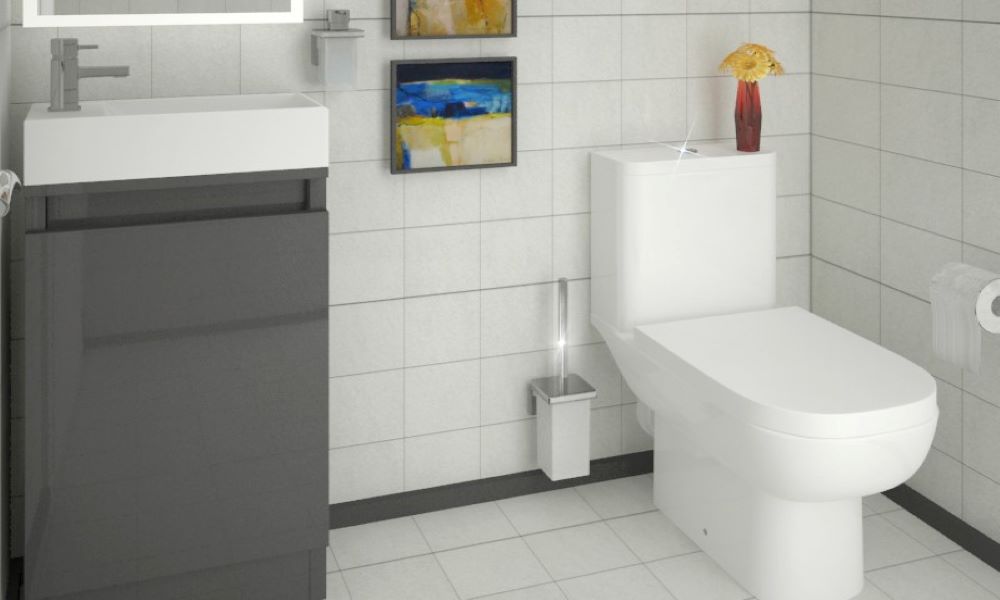 ---
Spark Small Vanity Unit
Spark up the personality of your little bathroom with this streamlined, slim vanity unit. Being an ultimate space saver, you can also be sure of longevity with this one. The sink is made from ceramic which is beneficial as it is hard, water-resistant, and heat resistant. The cupboard has an internal shelf to fit all your storage needs. Currently, this is available from £75, so if you are looking for something on a budget, this would be a great option to look into. Click here to view the Spark Small Vanity Unit.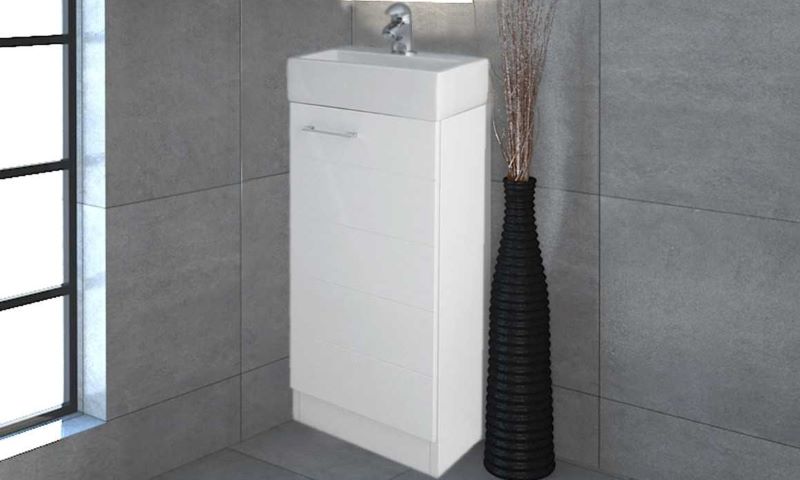 ---
New Ecco Small Vanity Unit
Although this is of contemporary design, this vanity unit is designed to match a variety of bathrooms, due to its minimalist design. Coming with a spotless white finish with a ceramic sink, you can rest assured that this can endure a lot of wear and tear. Priced at £99 and with a five-year guarantee, it's a bargain deal with everything included. See the New Ecco Small Vanity Unit here.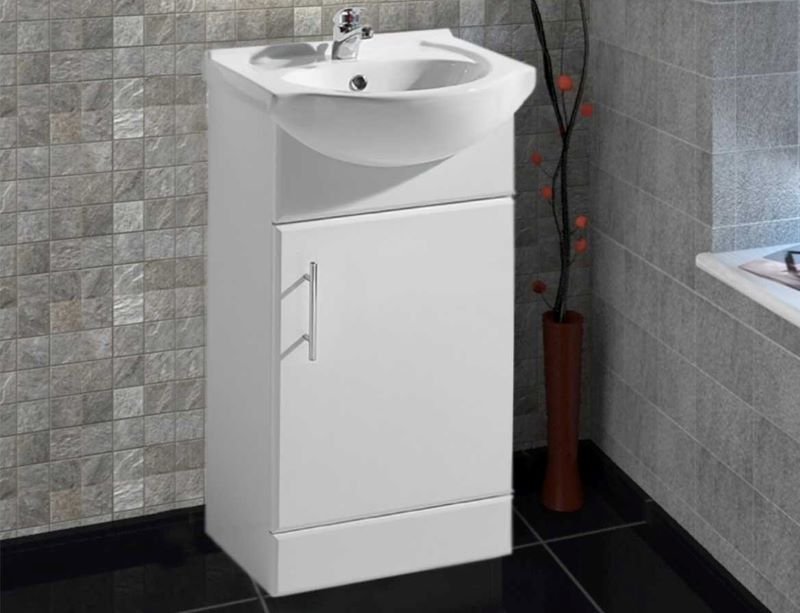 Jivana Space Saving Small Vanity Unit
If you really want to take a step into luxurious vanity units for small bathrooms, it is worth taking a look at our compact Jivana 410 mm Vanity Unit. Being Floor-standing, it is easily portable, and has a classic elegance with an affordable price-tag.  Made from German craftmanship it comes in both White and Grey colours, and will fit most types of compact bathrooms. You can purchase this from £224.00. Click here to see the Jivana Space Saving Vanity Unit.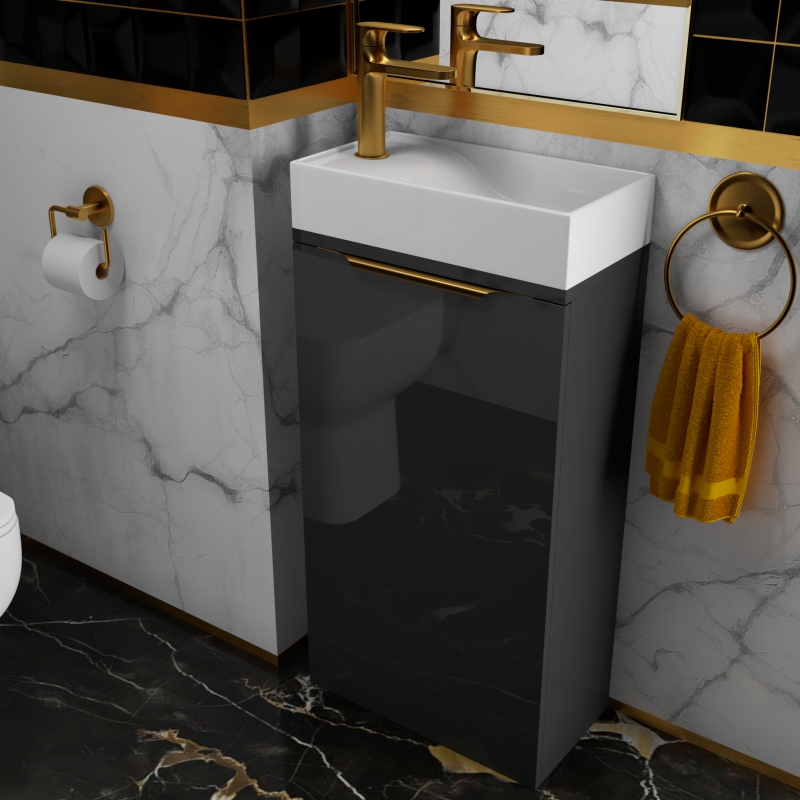 ---
Shop Small Vanity Units
We hope that after reading this you now feel a step closer to creating the bathroom you desire. View our full range of Small Vanity Units here. 
Bathroom City is currently one of the UK's top bathroom suppliers. We are the UK's largest bathroom showroom outlet, offering bathroom suites, showers, baths, furniture and basin sinks at low prices. View our website for anything else you require for your bathroom. For any enquiries, call us on 01217530700 or Visit our showroom, open from 9 am-5: 30 pm.
---
Related Articles That You May Like To Read: