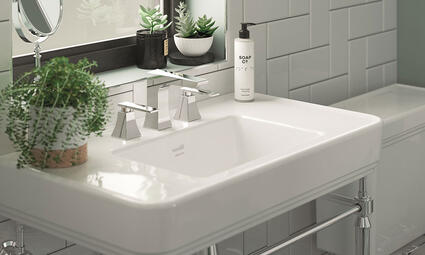 6 Min Read
A significant part of your bathroom set up, a bathroom basin/sink can have a real influence on your bathroom's overall feel. At Bathroom City, we have a wide variety of basins and sinks that are fit for every style of bathroom.
Here is a comprehensive guide on both bathroom basins and sinks:
Navigate to any section of this post by clicking on the links above.
---
Basins and Pedestals
A basin with pedestal is perhaps the most common bathroom sink that we supply. So popular because of their timeless appeal, you seriously can't go wrong by putting one of these into your bathroom.
Ideal for both traditional and modernly designed bathrooms, the basin is supported by the pedestal's sturdy foundation, meaning you can be assured your bathroom will stand the test of time.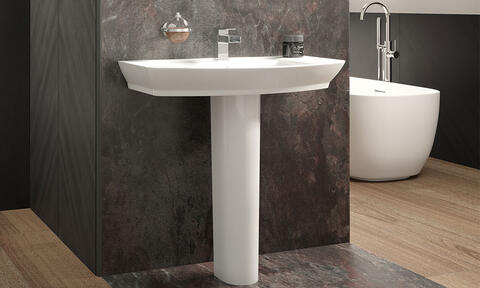 ---
Stone Basins
Perhaps the most unique bathroom sink we provide, a stone basin provides a trophy of bathroom individuality. If you're looking to equip your bathroom with usability, but also a unique edge, then this type of bathroom sink is your best option.
The beautiful aspect of a stone basin is that they are made from a natural material, ultimately giving your bathroom a natural aura.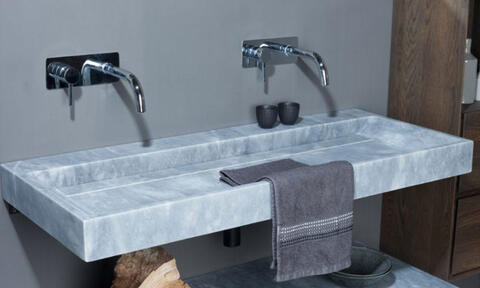 ---
Washstands
The washstands we provide come in a range of styles, from classically traditional all the way to minimally modern. As well as providing you with the apparatus to wash and clean yourself, washstands minimise clutter by creating more space underneath the basin. This saves space and leaves your floor looking open and spacious.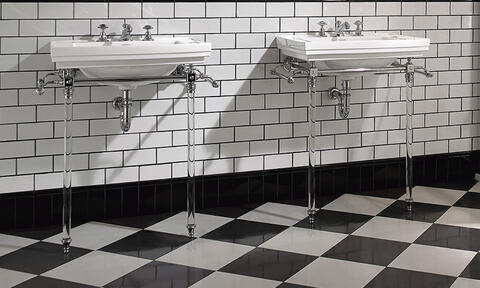 ---
Countertop Basins
Countertop Basins are typically part of a modernly designed bathroom. As well as supplying you with everything that a traditional bathroom sink would Countertop Basins can prove to a beautiful bathroom focal point, offering a richness in design as well as practicality and functionality.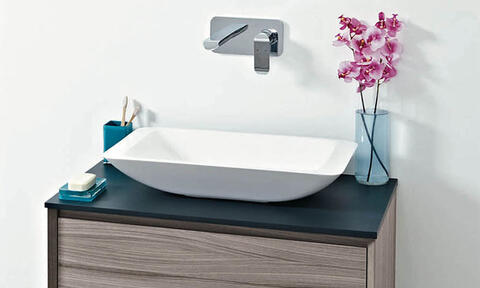 ---
Wall Hung Basins
Ideal for smaller bathrooms that are looking to utilise space, wall hung basins are fantastic for equipping your bathroom with everything it needs. Adaptable around both traditional and modern bathroom designs, wall hung basins are sleek, practical and available in a range of styles at Bathroom City.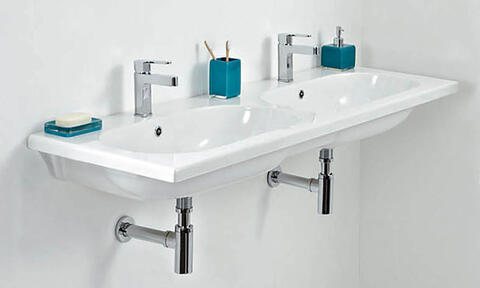 ---
Fully Recessed Basins
Fully Recessed Basins merge themselves with the countertop surface to create a streamlined and sleek effect inside your bathroom. Ideally situated beneath a bathroom mirror, a fully recessed basin is perfect for practicality as it takes up very little space but still offers high functionality.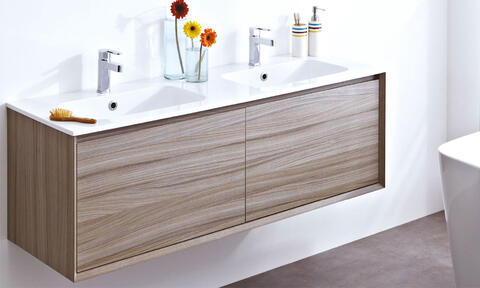 ---
Semi-Recessed Basins
Semi-Recessed basins add an interesting dimension to your bathroom décor and are slightly projected from the rest of the bathroom furniture, creating a unique and interesting effect on your overall bathroom.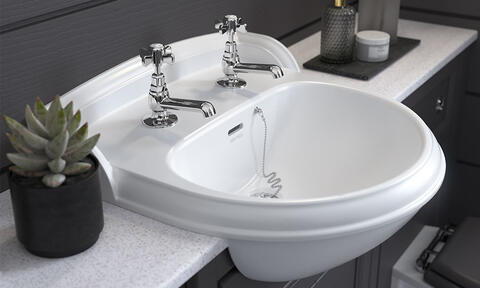 With a wide range of bathroom and basin sinks here at Bathroom City, we have everything necessary to create bathroom excellence.
If you're looking to equip a small cloakroom bathroom with a wall hung sink, or you want to enhance your traditionally designed bathroom with a basin and pedestal, Bathroom City is just one phone call away.
For more information on our bathroom sinks and basins, call today on 0121 753 0700.
---
Other related articles that you might also be interested in: