Wall-Hung Basin Buying Guide
A wall-hung basin, also known as a floating bathroom sink, is mounted on the wall using concealed hangers. The main feature of a floating sink unit is it's designed to leave the floor free for easy cleaning.
In this short post, we'll look at the different wall-hung basin options, what you should look for when buying one, how much space you need, and whether a wall-hung basin is right for your bathroom.
Navigate to any section of this post by clicking on the links above.
---
What Are the Different Wall-Hung Basin Options?
Modern Wall Hung Basins
A modern floating sink unit has sleek styling, a durable build, and an excellent finish. Designed with neat profiles and clean lines, this floating bathroom sink will add a sophisticated look to your bathroom. And with matching bathroom accessories, you can complete your bathroom decor to perfection.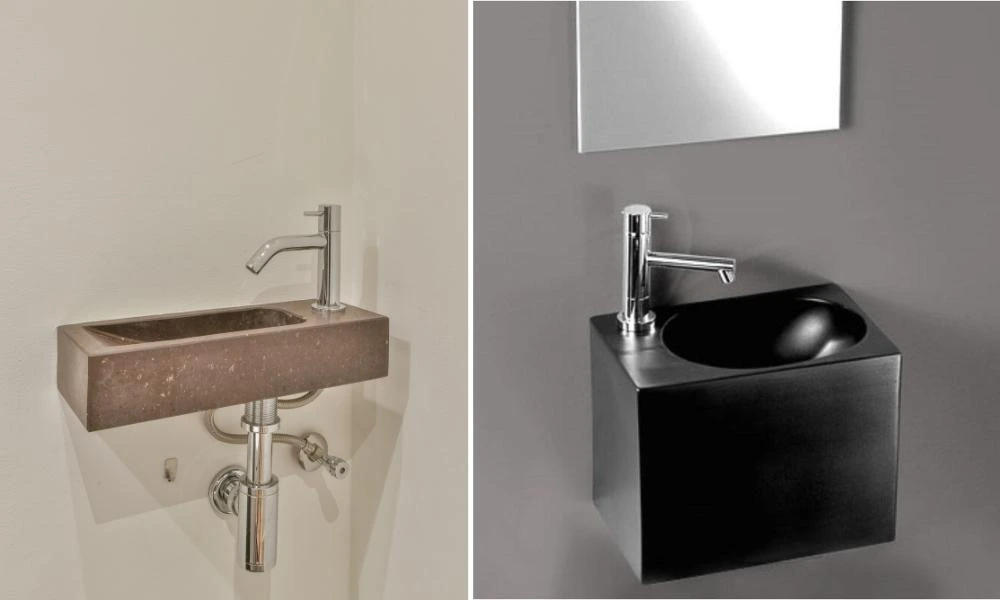 ---
Traditional Wall Hung Basins
A traditional wall-hung basin is ideal for adding a classic style to your bathroom. Ring in a timeless style to your bathroom with the elegant angled corners of a traditional sink. This floating sink also unit leaves ample space on the bathroom floor, presenting your bathroom with a de-cluttered and spacious look. With a traditional floating bathroom sink, you can make a statement even in a tight space.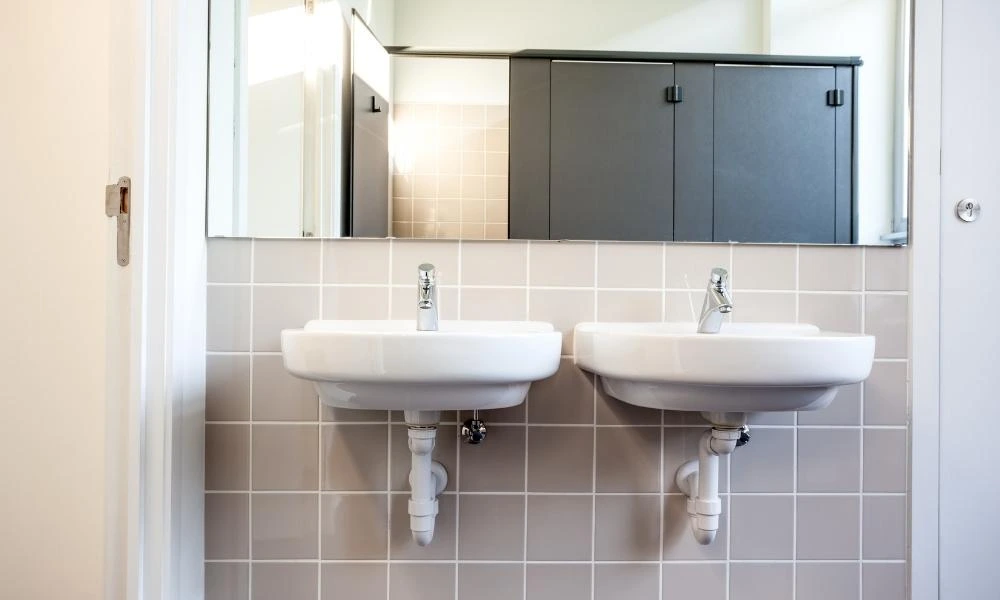 ---
What Should You Look for When Buying a Wall-Hung Basin?
1. Wall Strength: Since you will use screws or mounting racks to install a wall-hung basin, you'll need to check the wall strength in your bathroom. Masonry walls are ideal, as they can easily bear the load of a wall-hung basin unit.
2. Traffic: If you have young children or the traffic in your bathroom is high, consider installing a double basin floating sink unit. This also gives you the option of installing a double vanity.
3. Material: Third, consider the material of the washbasin. Ceramic is the most popular material, as you get ceramic basins in various designs and shapes. These low-maintenance sinks are easy to clean, durable, and inexpensive. A natural stone basin is slightly expensive, but it presents your bathroom with a luxurious look. Handmade natural stone basins are all the rage in 2022.
---
How Much Space Do You Need For A Wall Hung Basin?
The main advantage of a floating sink unit is that it enables you to maximise floor space while minimising compromise. So if you want to make the best use of a small bathroom, there's no better decision than installing a wall-hung basin.
Check the swing of the bathroom door and ensure that the basin does not obstruct the door in any way. Likewise, ensure the size of the floating sink unit equates to the size of the other bathroom accessories. Also, ensure there is enough space in front of the basin for a person to use it comfortably.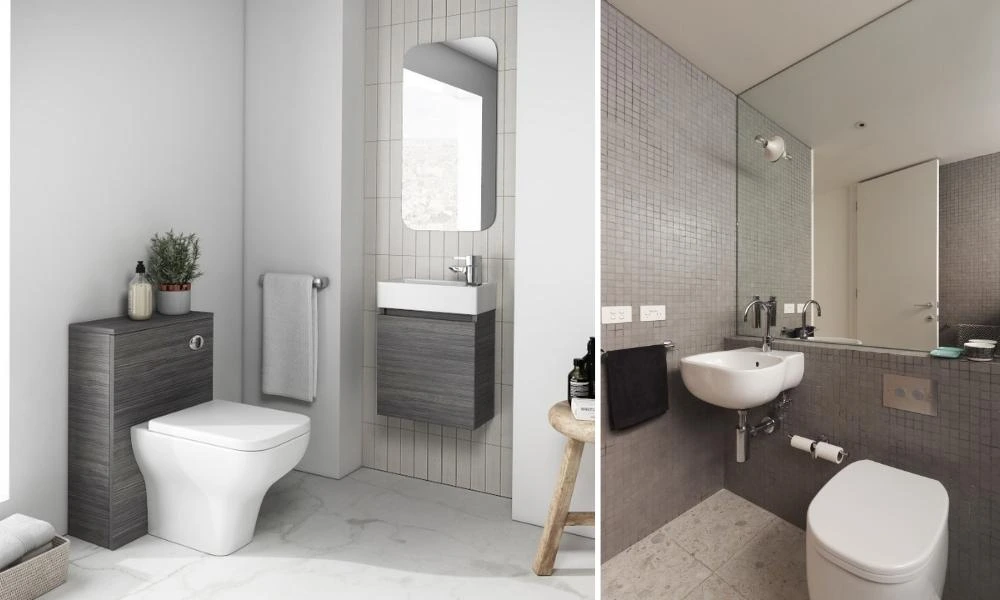 ---
Is a Wall-Hung Basin Right for Your Bathroom?
Wall-hung basins are available in an assortment of designs, materials, sizes, and shapes. So regardless of the style of your bathroom, it's easy to find the right fit that complements the interior theme.
Another advantage of a wall-hung basin is it allows you to choose your storage solution. A bathroom vanity is not a practical solution for every bathroom. With a wall-hung basin, you have great flexibility. Depending on your taste and bathroom design, you can opt for a tallboy or settle for open shelving.
---
Shop Wall-Hung Bathroom Sinks and Basins
At Bathroom City, you can shop for designer floating sink units as well as marble basins and travertine basins. You'll find every type of design – from the ultra-modern to the traditional. Browse through our large Basin selection and choose the perfect wall-hung basin for your existing or new bathroom.
---
More Bathroom Advice On Basins:
The Most Comprehensive Bathroom Basin Buying Guide
Basin Wastes Guide: Everything You Need To Know
Corner Basins Buying Guide
Pedestal Basin Buying Guide
Semi-Pedestal Basin Buying Guide