Bathroom Suites Under £500
Finding a budget Bathroom suite can seem like a daunting task, but have faith! Even with a small budget, it is possible to find a suitable bathroom suite that matches your style and requirements, allows you to make the most of your bathroom space and lasts for years to come. To help you decide, we have put together a buying guide to simplify the different types of bathroom suites along with our top recommendations. We hope that after reading through this guide, you will be able to choose the right bathroom suite to either set up a new bathroom or to remodel an old one.
Types of Bathroom Suites
Navigate to any section of this post by clicking on the links above
---
1. Traditional Bathroom Suite
A Traditional Bathroom Suite is an excellent choice for updating the main family bathroom, guest bathroom, or even a small bathroom in a traditional yet tasteful style. The traditional suite offers the functionality of modern design with a traditional look. We offer some great options for traditional bathroom suites at affordable prices.
The Legend 4-piece bathroom set is our top pick for this category. The entire set includes a Basin, Pedestal, Toilet, & Cistern. You can buy each product separately or as a set. This traditional suite has a long-fluted design with splash back protection. The basin & toilet are made from vitreous china for its durable quality and long-lasting finish.
Suite Price: £199.00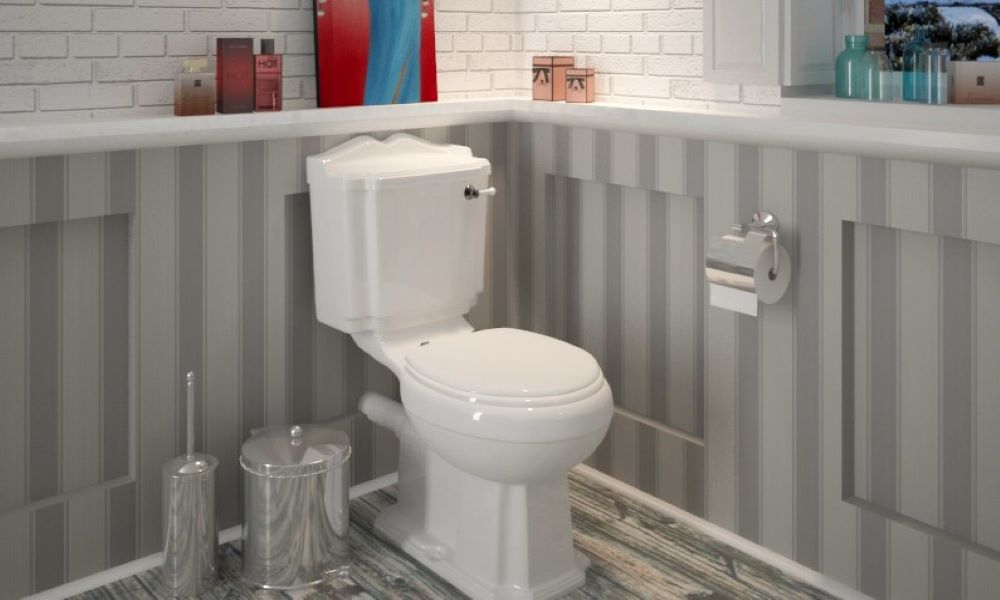 ---
2. Modern Bathroom Suite
Modern bathroom suites have elegant functionality and a minimalistic design. They are also more cost-effective and space-efficient for compact bathroom spaces. With the rising trend in en-suite bathrooms, modern bathroom suites are the perfect choice for small bathrooms.
For a modern bathroom suite, the Ecco-65 bathroom suite is a great choice. The set includes a close coupled toilet, vanity unit, and basin unit. You can buy each product separately or as a set. The products in this set offer a soft-close feature and have an eye-catching high gloss finish. This modern suite perfectly balances style and practicality with its sleek modern styling.
Suite price: £299.00
---
3. Cloak Room Suite
The purpose of a Cloakroom bathroom suite is to make the most efficient use of available bathroom space. So, a Cloak Room Bathroom Suite is ideal for an extra downstairs toilet or an en-suite bathroom. It is a great alternative to the modern bathroom suite
The Yubo Cloakroom Suite is our personal favourite in this category. The set includes a basin, vanity unit, and soft close toilet. As with the earlier suites on this list, you can buy the products separately or as a set. The minimalistic design, high gloss finish, and low price make this one of the best bathroom suites to choose from our list.
Suite price: £189.00
---
4. Family Bathroom Suite
Typically, a family bathroom is one with a bath/shower, washbasin, toilet, and shelf-storage. It is usually accessed through a communal area in the house and should cater to the needs of all family members regardless of gender, age, and special needs.
In this category, our recommendation is a set of different products, which when combined will serve as a Family bathroom suite set. The set combines a Bath, Toilet, Basin and Pedestal, all made from high quality, durable material, which will last for years to come. The Vernwy Bath is a huge 1800 x 800 bathtub, allowing your family to relax and enjoy comfortable and leisurely baths. We recommend combining it with this compact deluxe toilet which has a soft-close seat and rimless, child-friendly edges. Additionally, it is leak-tested to offer convenience and durability for large families. Finally, our Series 600 Basin and Pedestal Set is a great option for the last finishing touch to your new family bathroom suite. It is one of the most space-saving ranges in the market for its price.
Bath Tub price: £213
Compact Deluxe Toilet price: £330
Basin and Pedestal price: £82
Total Price: £625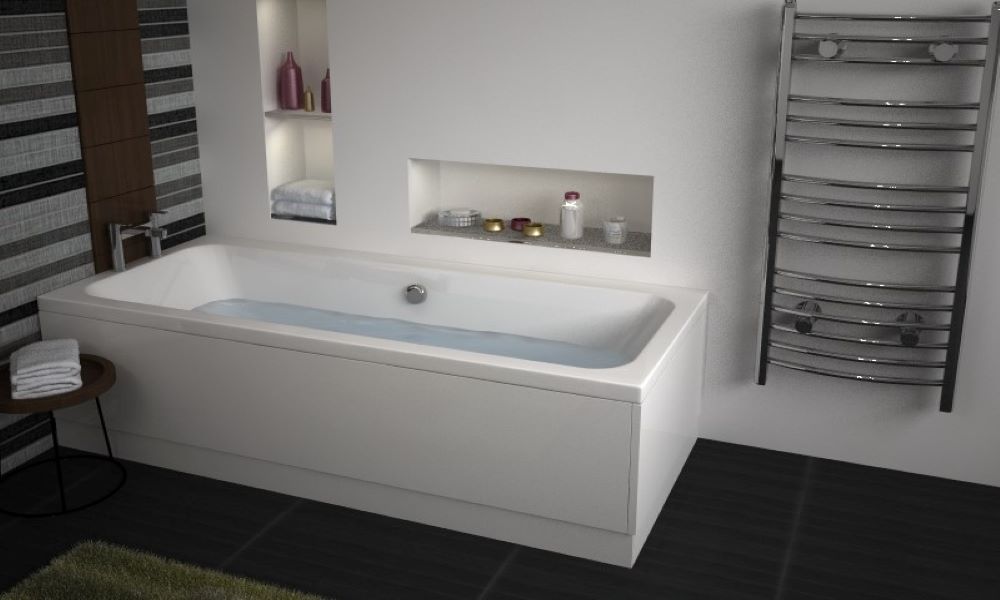 In addition to the above Bathroom Suite styles, which bought together can save you both time and money, there are various bundling options across different styles, that may suit your needs better. We recommend a browse through our online store or a visit to our factory outlet in Birmingham, UK.
---
Shop Bathroom Suites
Bathroom City is UK's largest bathroom showroom outlet, offering bathroom suites, showers, baths, furniture and basin sinks at affordable prices. For more information, browse our wide range of bathroom suites or call our friendly Sales staff on 0121 753 0700. 
---
Other related articles that you might also interested to read: