How to Declutter Your Bathroom in 11 Easy Steps
A small room like your bathroom can quickly attract clutter. And the sad truth is clutter attracts more clutter.
There are two main reasons why clutter accumulates in your bathroom.
The first one is that you strongly feel you might need something, such as a particular brand of hair product or cosmetic, and you'll regret getting rid of it.
The second reason is you might have spent an exorbitant amount on something and getting rid of it feels like a real loss.
It's also possible that you don't have the time to organise the bathroom. Or, you tend to procrastinate cleaning tasks. Never mind. Regardless of the reason for clutter accumulating, you can follow the 11 easy steps outlined below to declutter your bathroom.
1. Join the Refill Revolution
The Refill Revolution offers you plastic-free alternatives. The main premise of this revolution is you don't have to waste a container, as you can refill it. Moreover, it's easy to join this revolution.
You just need to drop in at BodyShop's in-store refill stations and buy an inexpensive aluminium bottle. You can then fill this bottle up with your favourite refillable hand wash, hair care product or shower gel. Then, after all the lovely stuff in the bottle has been used, you can rinse and dry the bottle and refill it.
Bower Collective is an alternative way to join the Refill Revolution. They deliver personal care products when you need them, and their service will enable you to say goodbye to single-use plastics.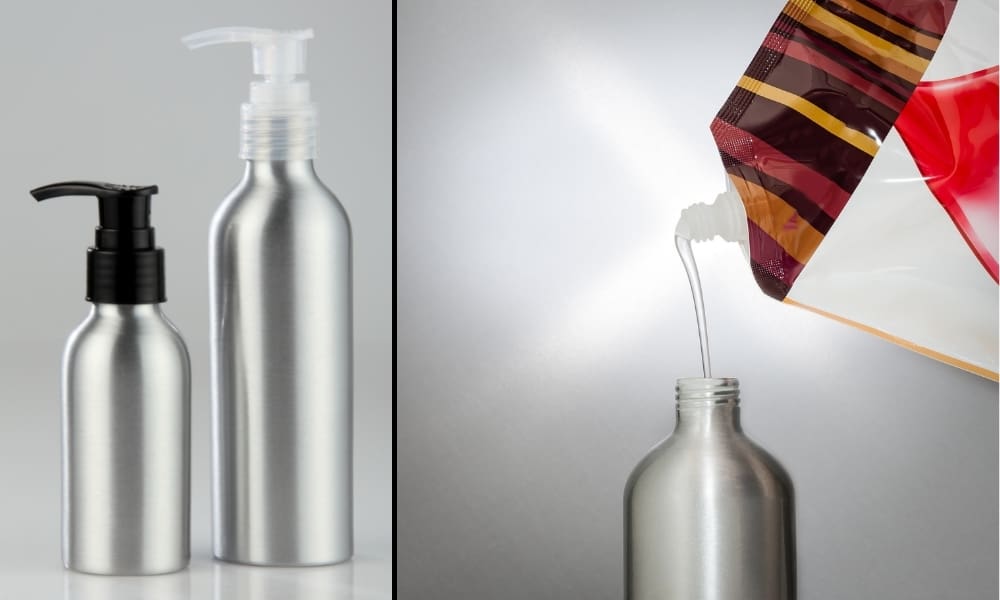 ---
2. Only Keep Products You Use Daily in Your Bathroom
Look closely at each item in your bathroom. Check every storage area. countertop, medicine cabinet, mirror cabinet, vanity unit, tallboy, storage bins, ledges in the shower, etc.
Check everything. toothbrushes, toothpaste, hair cleaning products, body wash products, cosmetics, towels, etc.
Separate the items you use daily (e.g., toothbrush, toothpaste, shampoo, etc.) from the items you don't (stash of conditioners and lotions collected from hotels, paracetamol, old towels, etc.). Then, find a new home for the items you don't use every day. Or better still, get rid of them.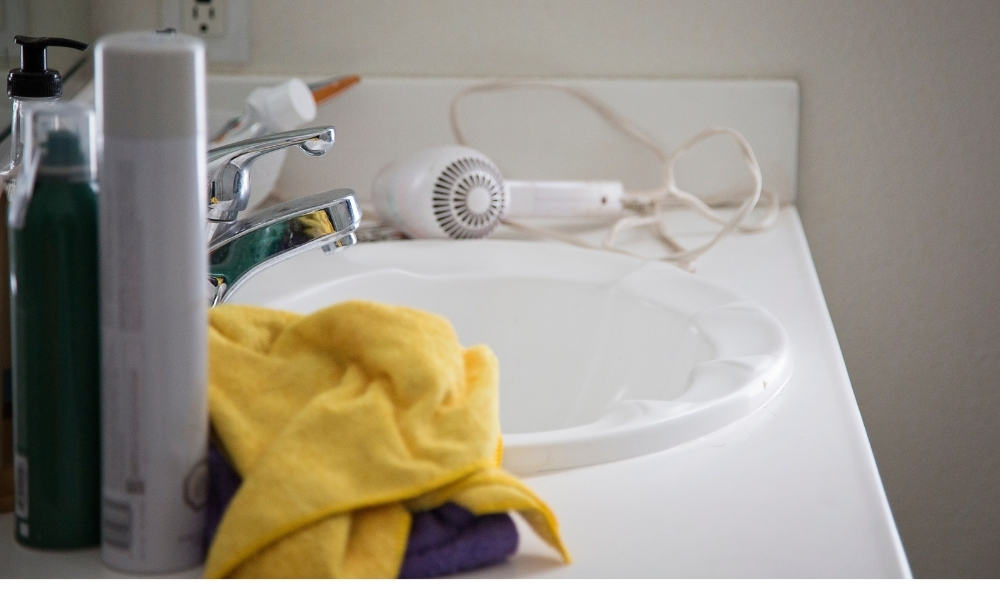 ---
3. Buy Appropriate Storage to Accommodate Current and Future Family Needs
The easiest way to organise the bathroom is to get your storage options spot on. But this is easier said than done. An effective approach is to consider the dimensions of your bathroom first.
Invest in a vanity unit of the right size. You'll not have much difficulty in finding the right fit, as there are endless options available.
You can also make optimal use of the vertical space in your bathroom. Install a tallboy cabinet, mirror cabinet or wall-hung storage cabinet.
Each one of these units presents you with more than enough storage space. But regardless of the storage furniture you decide to buy, consider whether it can accommodate your current and future family needs.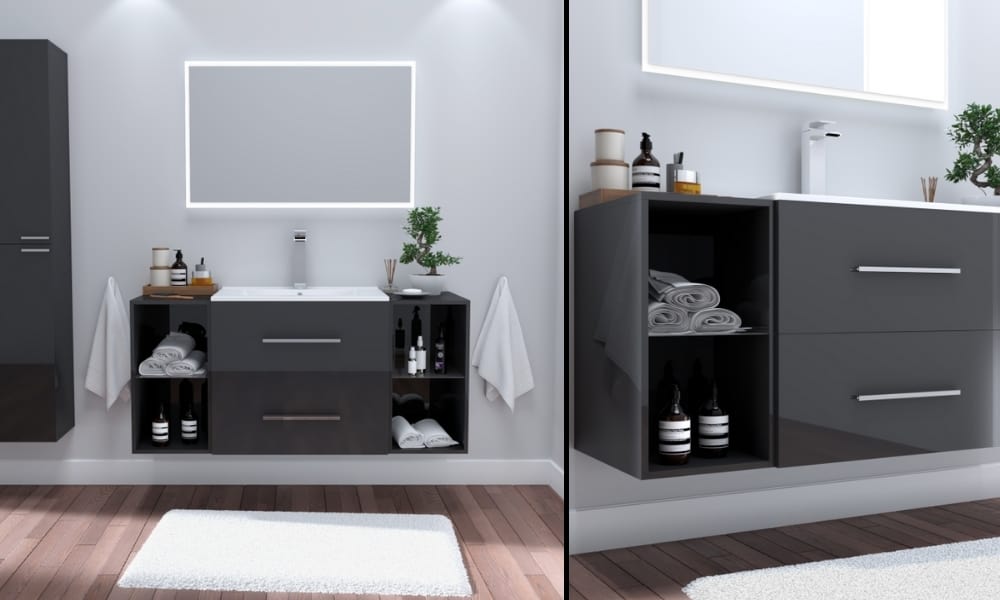 ---
4. Store Makeup Brushes and Toothbrushes in Durable Multi-Purpose Glass Jars/Ball Jars
Multi-purpose glass jars/ball jars are yet another option to declutter your bathroom. These jars have a timeless, elegant look.
You can use a stainless steel holder lid to create separate compartments within these jars. And these compartments have sufficient room to accommodate makeup brushes, toothpaste, tongue scrapers, flossers, razors, etc.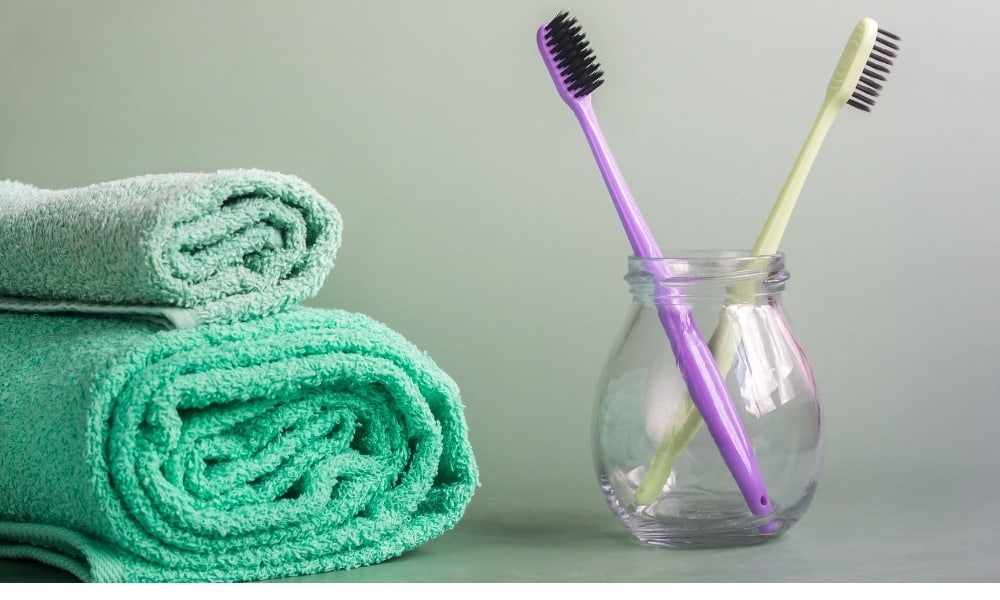 ---
5. Store Electrical Products Like Dryers and Straighteners in a File Organiser
A wall-hung file organiser helps store hair care electrical products. You can also hang this unit inside a cabinet. The compact design of the stand maximises storage space.
The main advantage of this organiser is you can access the electrical product quickly minus the tangled cords. Multiple compartments have space for several tools, while the bottom ledge holds the tools securely. Other than hair care tools, you can also store brushes and combs in these organisers.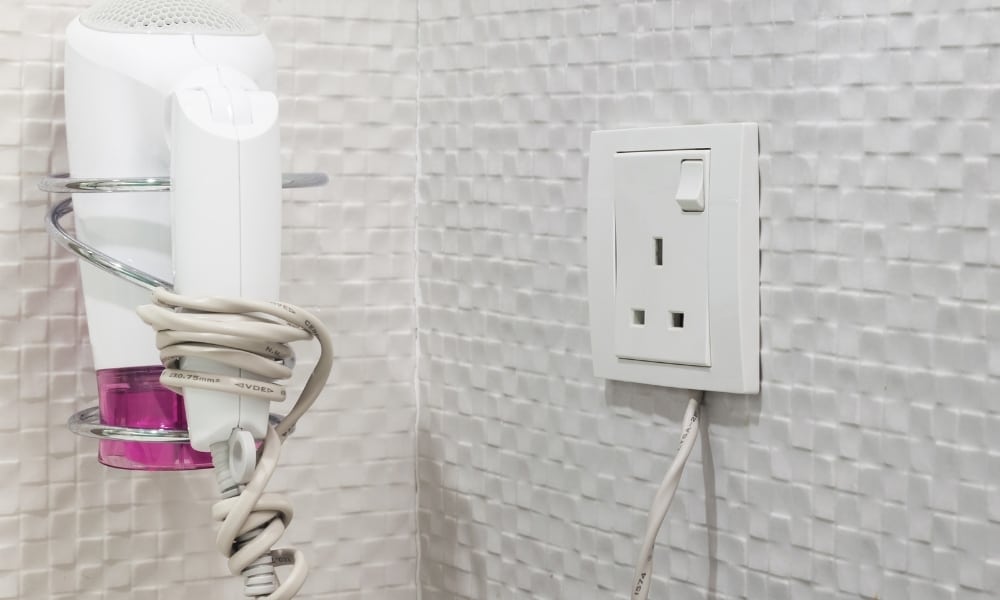 ---
6. Declutter Your Bathroom Drawers with a Tray Organiser
When it comes to clutter, drawers are often the main culprits in your bathroom. Imagine the time you've wasted rummaging around for your favourite tube of lipstick.
You'll never need to rummage again. A tray organiser and some dividers will relieve you of that headache forever.
You can also consider repurposing shoe boxes as drawer dividers. This will help you to quickly find any cosmetic product you are looking for. You no longer need to dig through a pile of items to find what you want.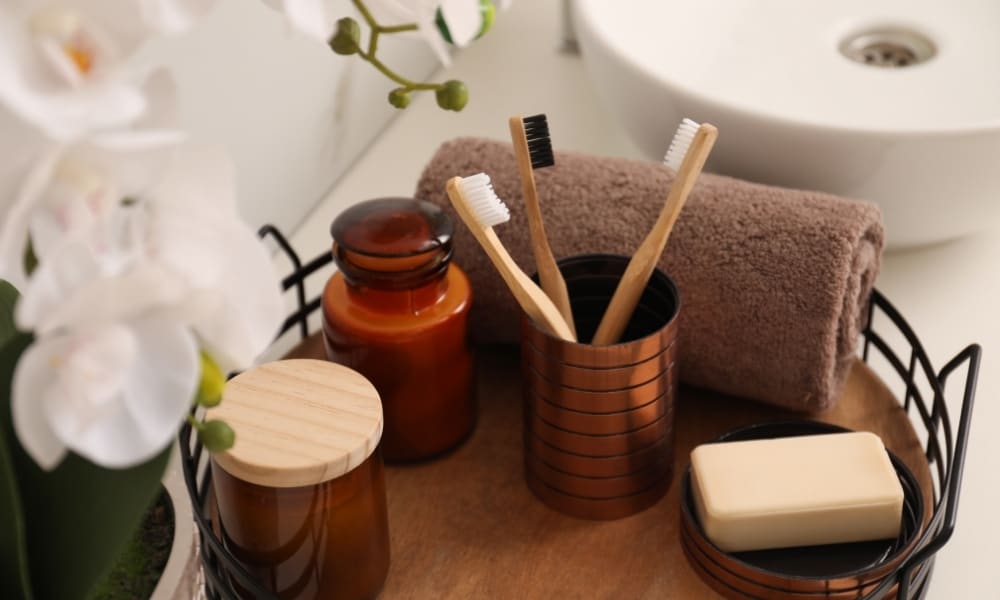 ---
7. Store Cleaning Products Underneath Your Sink
The area under your bathroom sink can feel like a place of lost products. The truth is this area will get better only if you take the right steps to sort it out.
Hence, you must ensure you're making optimal use of the concealed storage cabinet beneath the sink. First up, the best place to store cleaning products is underneath your sink. Since you'll be using these products frequently, keeping them within easy reach makes perfect sense.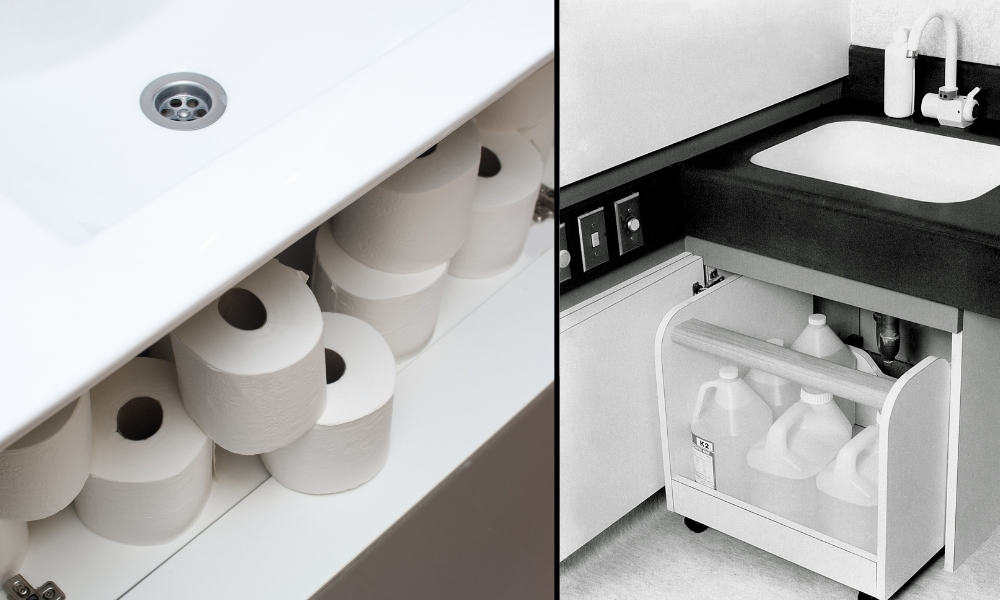 ---
8. Install a Shower Shelf to Neatly Organise Bathing Products
Your bathing products are the number one reason for clutter in your bathroom. If you aren't careful, they can end up all over the place. Fortunately, there's a simple solution in the form of a shower shelf, which is a great space saver and easy to install, as well.
The main feature of this inexpensive accessory is the easy accessibility of the items you store. With this tiny unit, you can quickly organise your bathing products such as soap, shampoo, conditioner, facial cleanser, and more. You'll have space for a makeup brush and razor, too.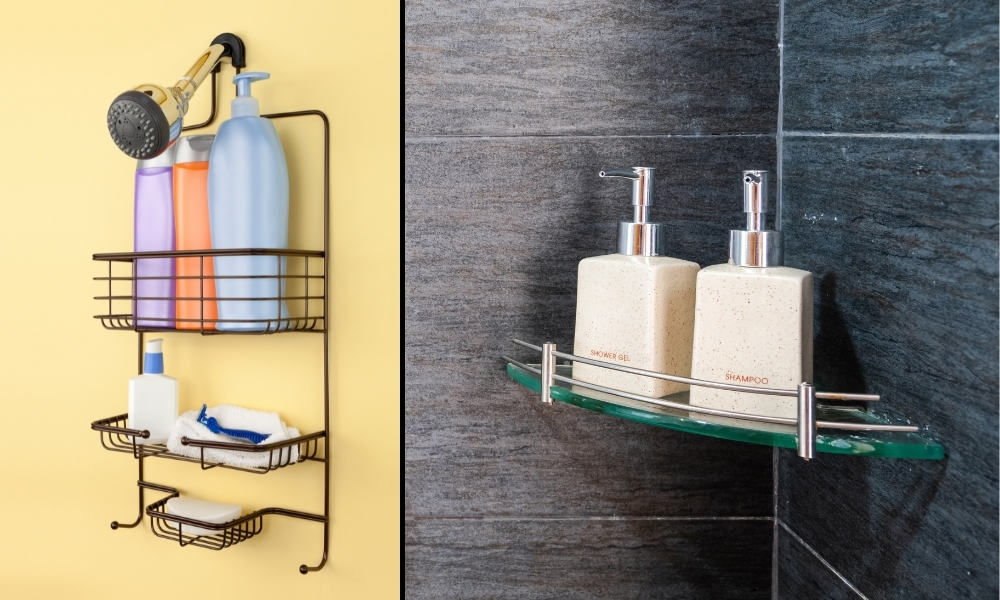 ---
9. Declutter the Medicines Cabinet
You need to organise your medicines cabinet because it's so much easier to find the medicine you want. Otherwise, you could end up buying – and wasting money on – what's already hidden in your medicines cabinet.
The other thing is it isn't fun rummaging through all the medicines each time you want something.
The best way to declutter your medicine cabinet is to empty it out first on the bathroom countertop or dining table. Next, sort and separate all the medicines. You can split them into the following different categories. medicines (over-the-counter and prescription), diet supplements, bandages and ointments, and finally, miscellaneous items (thermometer, blood sugar monitor, items that you don't use often, etc.).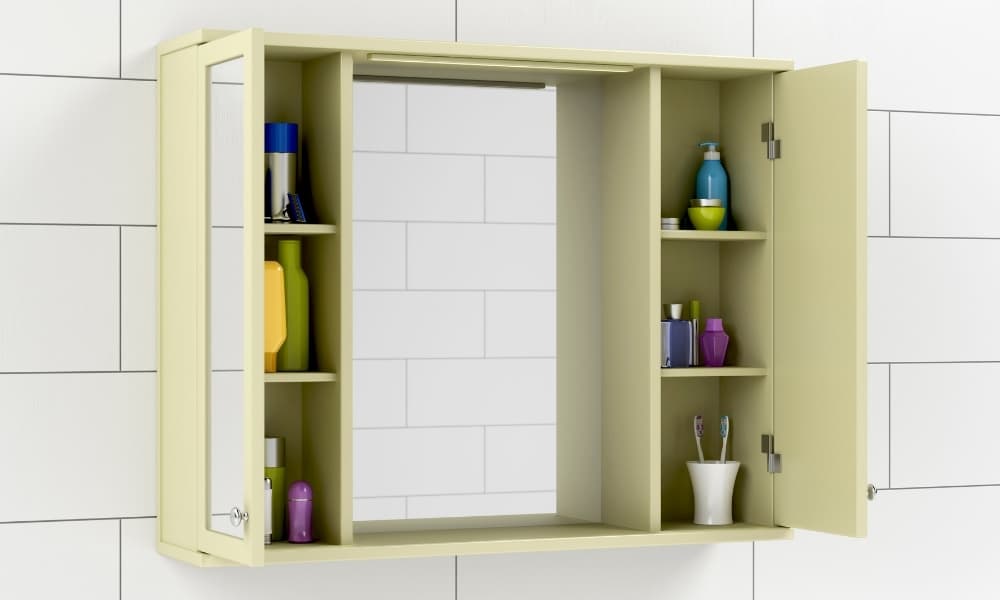 ---
10. Organise the Shower and Bathtub
It isn't practically possible to dry your bath products and put them away safely after every shower. But you can do the next best thing.
As mentioned under point 8, the best way to declutter your bathroom is by keeping all the bathing products in one handy place. One workable option is to install a shower caddy.
The reason for this is the compact design of an adjustable telescopic shower caddy makes optimal use of the corner space in your shower and bathtub area. You can keep your bathing products in one accessible place. The generous storage space of this unit can easily accommodate them all.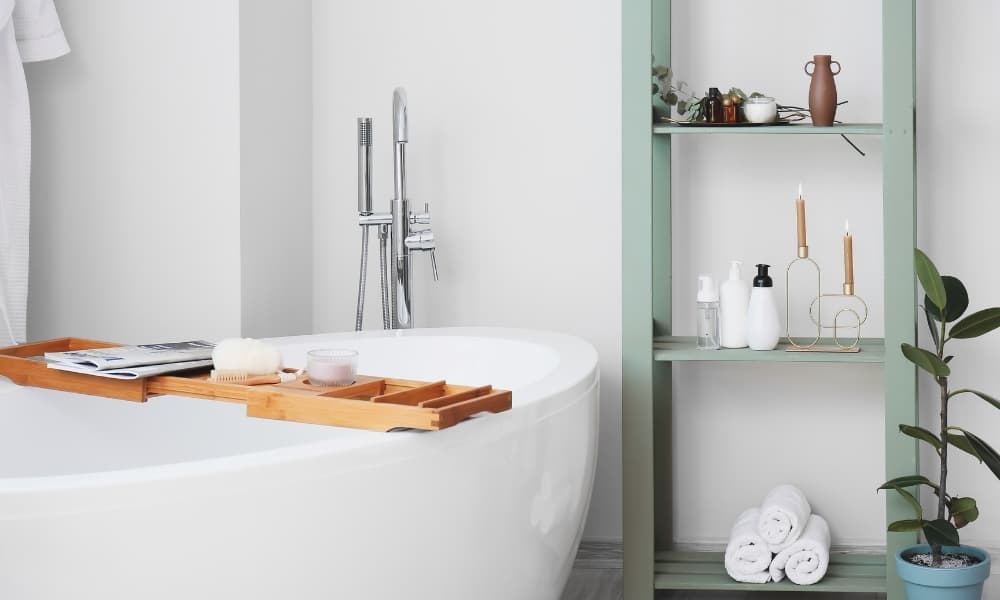 ---
11. Conduct a Monthly or Quarterly Bathroom Audit to Get Rid of Unnecessary Items
Keeping your bathroom organised over the long term could be a tough task. Therefore, if you are serious about decluttering your bathroom, you'll need to make periodic checks and ensure that the things you don't use frequently don't remain in your bathroom.
Ideally, you should conduct a quarterly bathroom audit to check if all the items are being used and are needed. But if your bathroom tends to get cluttered within weeks, you'll need to do a monthly audit to ensure it doesn't get cluttered.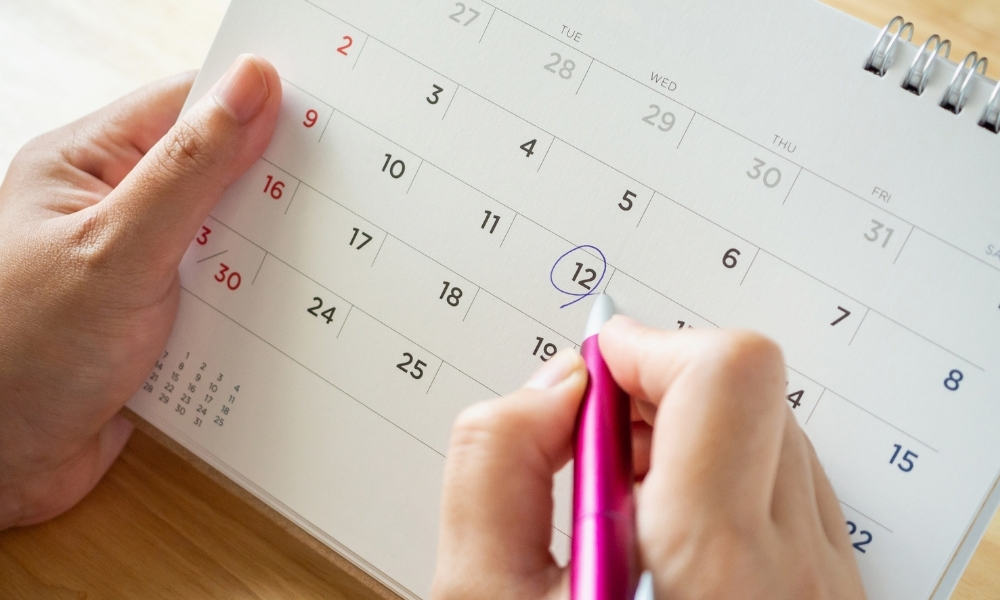 ---
Summary
The importance of an organised bathroom need not be emphasised. Without proper organisation, you won't be able to speed things up in the morning when you are really time-poor and need to get ready fast.
None of these 11 tips is time-intensive. But each one will help you to keep clutter at bay.
At Bathroom City, you'll find a variety of storage options that will help you organise the bathroom.
---
Additional Reading:
10 Smart Planning Tips For Your Ensuite Bathroom
Five Natural Ways To Clean Your Bathroom
Essential Bathroom Checklist When Buying a New Home
Top 13 Space-Saving Bathroom Ideas