Top 4 Bathroom Locator Apps For Android and iOS
Installing the perfect bathroom at home is one thing. But what about when you need to use facilities while out and about? There are some brilliant bathroom locator apps and 'find a bathroom' app platforms you can use to cut down on time and effort.
When out of the house, make sure to download any of the following Bathroom Locator Apps to help find your nearest local conveniences.
---
Flush
Flush is a great bathroom locator app that works all over the world. At the time of writing, there are more than 190,000 separate public bathrooms and toilets listed!
Flush lets you filter between different choices, such as those bathrooms which require you to pay to use. What's more, it's an Android and iOS staple revolving around user updates, meaning it is full of legitimate detail.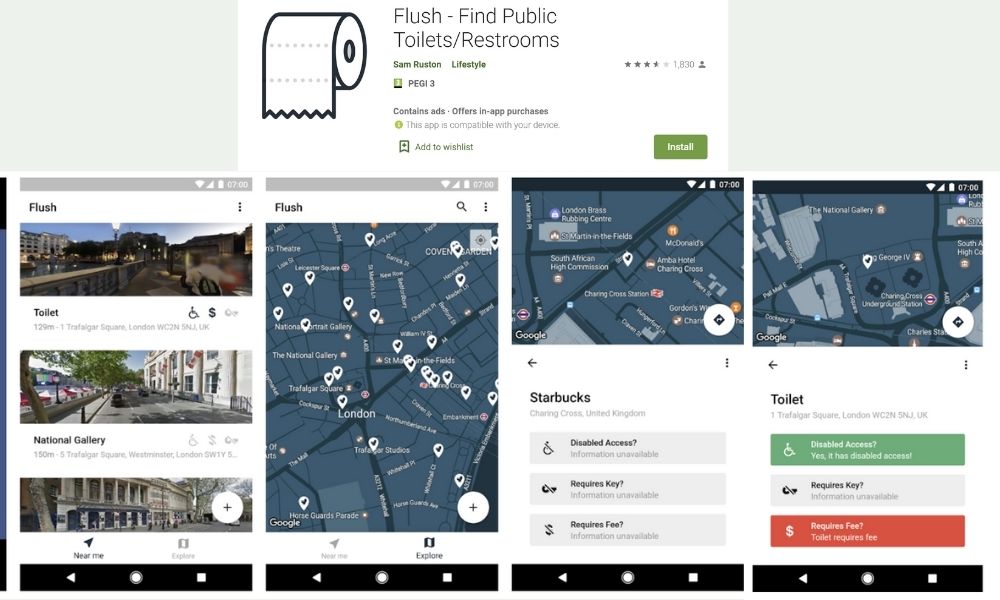 ---
Sit or Squat
While developed by toilet paper brand Charmin in the US, Sit or Squat works globally. There are 100,000 different locations listed in this find a bathroom app. What's more, you can break down your search so you can find disabled access and more besides.
There's a simple rating system, too. You can rate a bathroom as a 'sit' if you have a positive experience, or a 'squat' if it's negative. It's available for Android devices.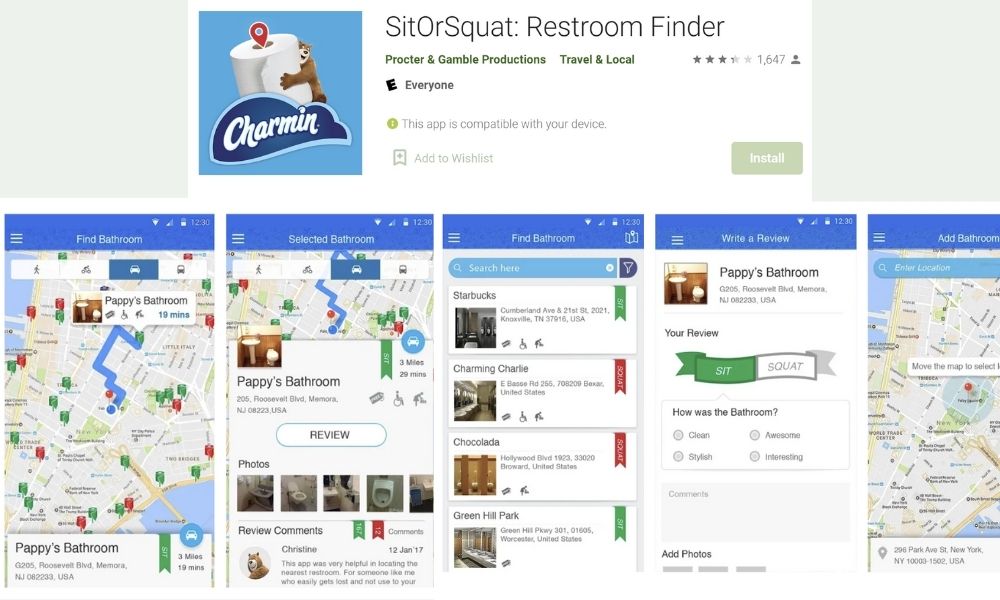 ---
Bathroom Scout
Bathroom Scout is possibly one of the biggest names in this app niche. It currently accounts for more than 1.3 million toilets and bathrooms all over the world! That means you can find facilities in public as well as those which are attached to pubs and restaurants.
Bathroom Scout comes with a handy navigation system built-in, meaning there's no need to hop over to a maps app. Both iOS and Android users can download and use this app.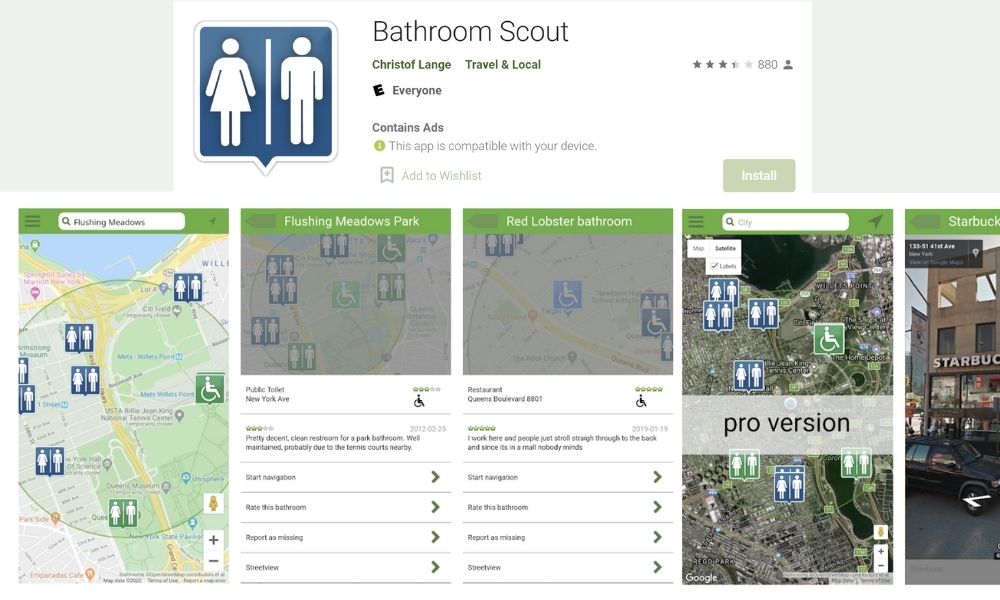 ---
The Great British Public Toilet Map
This interactive map is ready for you to launch in your mobile browser. Rather than download an app directly to your phone or tablet, simply head straight to the main site from your iOS or Android device, and you'll get a full breakdown of all the local bathrooms near you.
This is another map service reliant on public information and reviews. It's a 'for the users, by the users' system!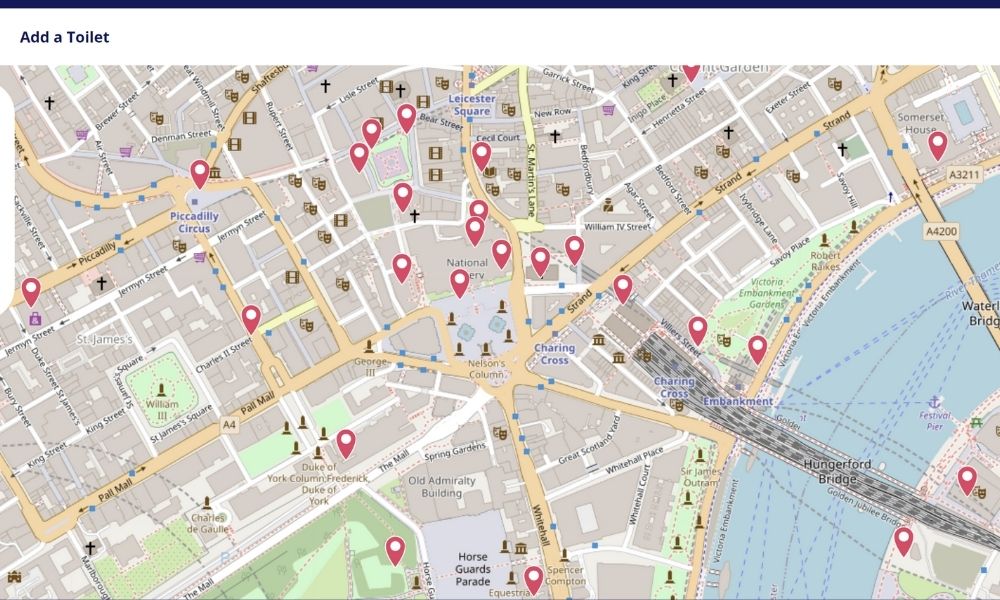 ---
Looking for the Perfect Bathroom Locator App?
In years gone by, we have had to rely on physical maps and signposts to find the best public bathrooms. In many cases, people still ask around for the best toilets! Thankfully, mobile apps are helping to make hunting down the best bathrooms that bit easier.
These apps are not just great for helping you find local bathrooms. They will also help you to find toilets that are clean, accessible, and always convenient. It's worth downloading an app to your phone or checking a mobile map to see what's nearby.
We hope you find our picks for the best bathroom locator app and find bathroom app services useful. We'll help you build the perfect bathroom at home, but when nature calls – you now have a clearer idea of where to go!
---
Other Articles That You May Enjoy Reading