10 Bathroom Ideas to Maximise the Potential of a Small Bathroom
Residential houses in the UK are getting smaller. It's also a well-known fact that new homes in the UK are among the smallest in Europe. The ongoing housing crisis in London has not helped matters in any way either. It has actually left a lot of homeowners disappointed. And lack of space is the main reason for the dissatisfaction.  
It's no wonder that in this dismal backdrop, small bathrooms are the norm in most homes. But you still need space in a tiny bathroom to move around with ease, don't you? So, we have come up with the following 10 small bathroom ideas after some painstaking research.
---
Small Bathroom Ideas That Will Work Wonders For Your Bathroom
1. Use Bathroom Corners Effectively 
Regardless of the shape of your bathroom – square, rectangular, or irregular – using corners effectively is a practical space-saving solution. An angled corner shower enclosure or corner vanity unit frees up a lot of valuable space. The corner shower enclosure is a popular innovation in contemporary homes. This setup makes movement around the centre of the room easier. It also creates a more airy ambiance. Likewise, a corner vanity unit is sleek in appearance and provides an extra storage option.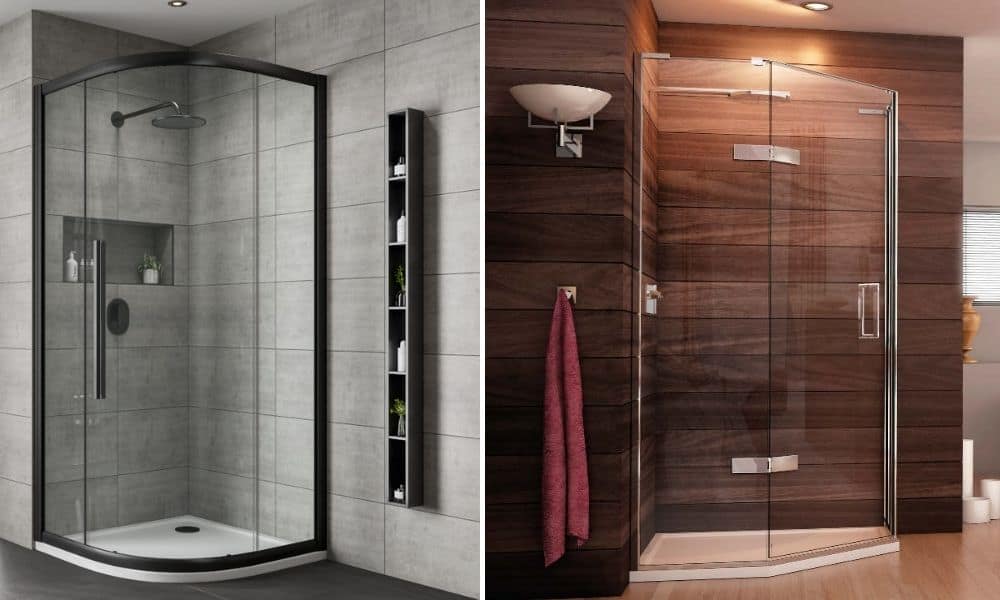 ---
2. Invest in Wall-Mounted Furniture to Save Space 
Wall-mounted furniture saves precious space and presents a clean, minimalist aesthetic. It also presents you with storage space, style and functional appeal. If your bathroom has only a pedestal washbasin and no storage, it's time to get a bit creative. You can invest in a wall-hung tallboy – a tall, narrow storage cabinet – that will exploit the height of your bathroom to store essentials. The choice of wall-mounted furniture is huge. You can pick from an assortment of traditional and contemporary designs in a broad range of colour options.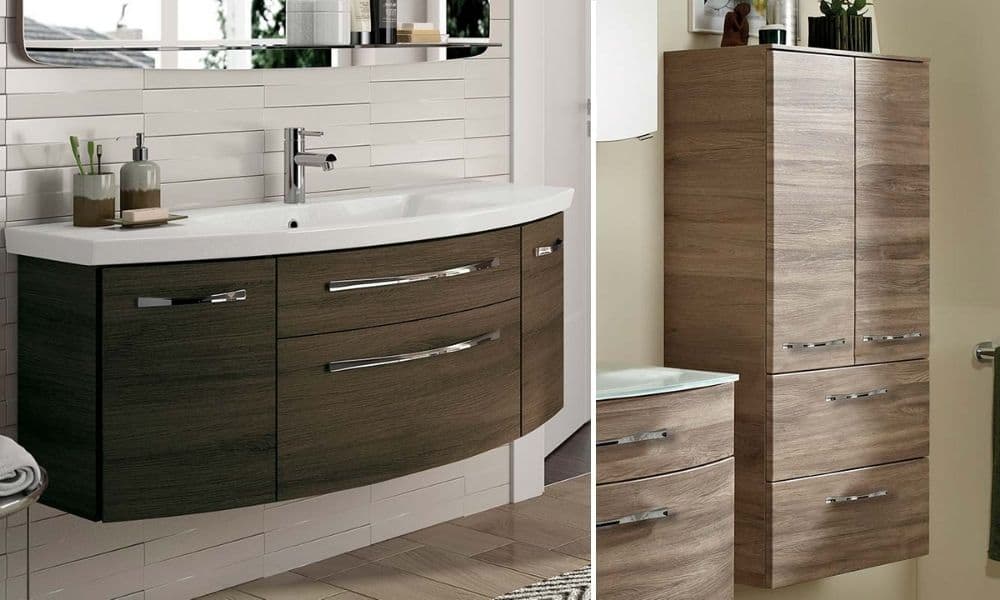 ---
3. Add a Walk-in Shower to Create More Open Space 
This is one of the best small bathroom ideas, as a walk-in shower is a top renovation rage these days. The main advantage of adding a walk-in shower is it will help you eliminate the shower/bathroom barrier. It's a fabulous idea to stretch the footprint of your small bathroom. A walk-in shower will not only amplify the good looks of your bathroom but will also enhance its functionality.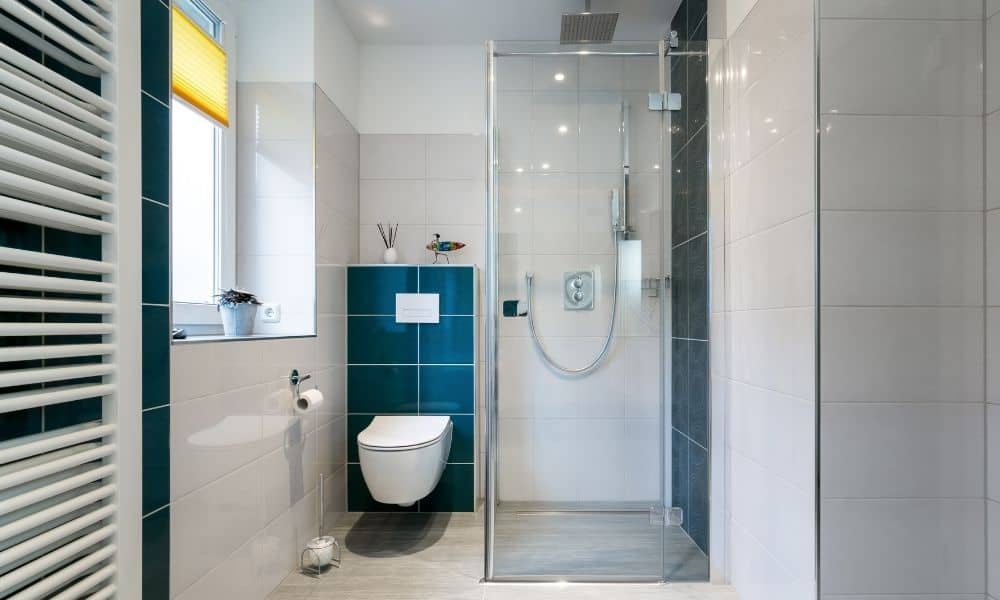 ---
4. Dash of Pastel Colours to Create Clean, Positive Vibes 
Pastel colour schemes complement a variety of decorating styles. Creamy mint, whimsy yellow, light azure and millennial pink are some of the most popular pastel colours. You only need to be creative with pastel palette ideas to usher in the freshness of spring. Saturate your bathroom interior with these irresistible colours. You'll never be bored of them. The most important point to remember is pastels really pop in white background. Hence, the easiest way to create an absolutely stunning combination is to blend pastels with gentle whites or even sophisticated greys.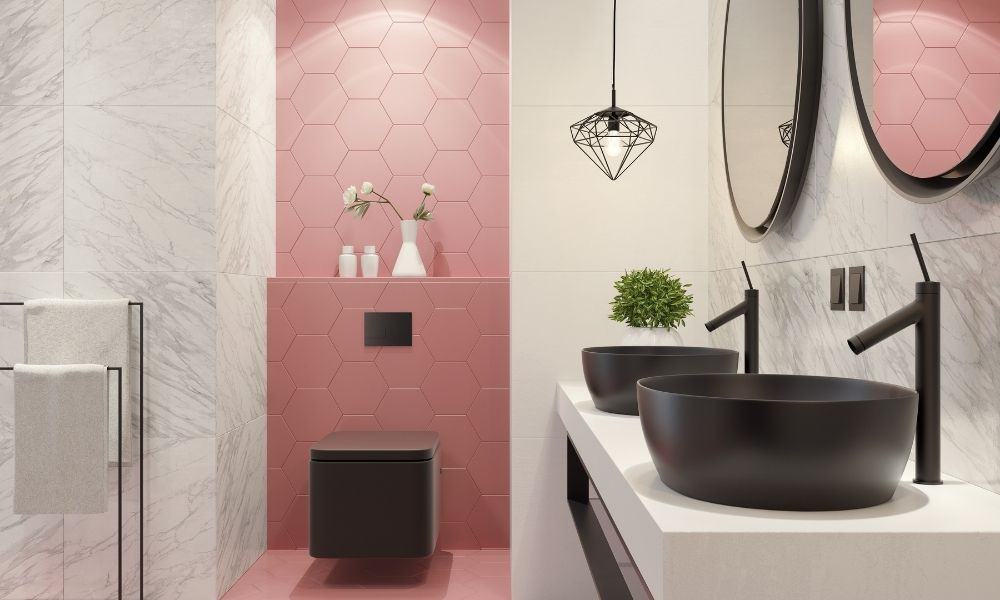 ---
5. Go Multi-Functional with Vanity Units 
The vanity unit in your bathroom will define its style. But you want it to be functional, too. Do you want to search frantically for your cosmetics and jewellery every day as you get ready? No way. That's out of the question. This is where a multi-functional vanity unit is indispensable. It can deliver a stress-free, pleasant experience as you get ready to step out. You have plenty of options. Buy one that has more than enough space to accommodate all your self-grooming stuff.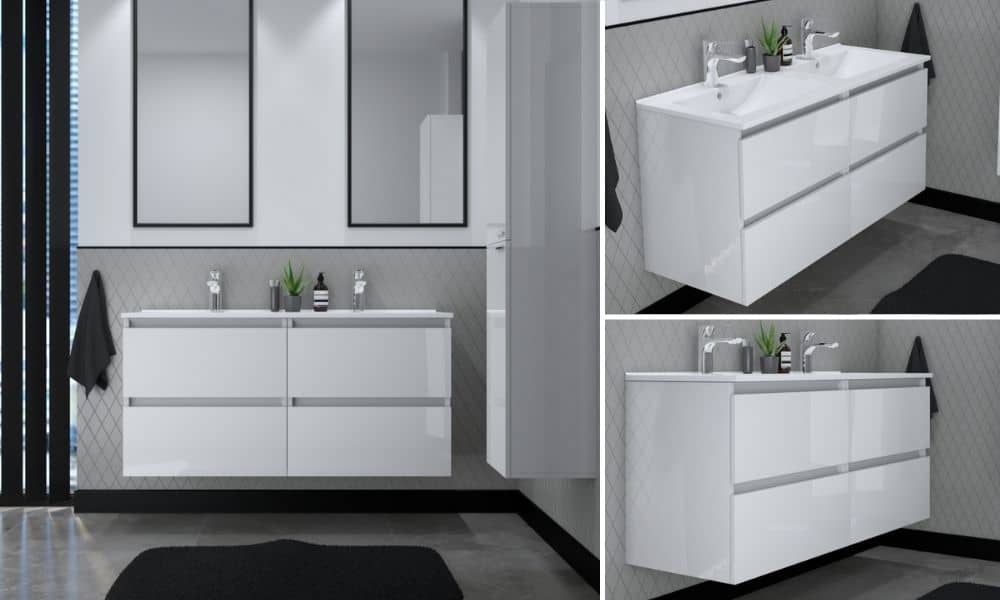 ---
6. Save Space with Fitted Bathroom Furniture 
Fitted bathroom furniture units are mass produced nowadays. So they are available in a variety of styles. Despite this, you may still not be able to find the perfect fit for your bathroom. But when you buy fitted bathroom furniture in Bathroom City, you can fully customise the unit to match the dimensions of your bathroom. The main feature of this reduced depth, minimalist furniture is it saves space. And its organised shelving can simply make your mornings hassle-free.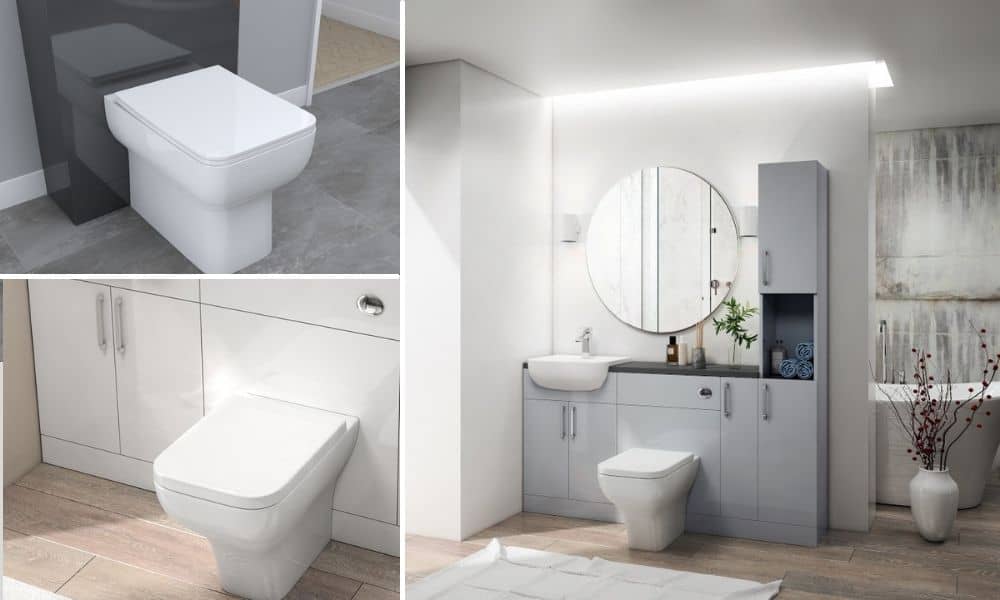 ---
7. Add a Big Mirror for Impact and Spaciousness 
This is one of the best ideas for a small bathroom, as it makes the space seem bigger. A big mirror in a small bathroom can certainly make a huge impact. It can also create the illusion of more space. In case your bathroom is too tiny for installing a big mirror, you need not worry. There's a proven solution. You can fit a large mirrored cabinet above the washbasin. More storage is the bonus. We're sure you'll find the extra storage space useful.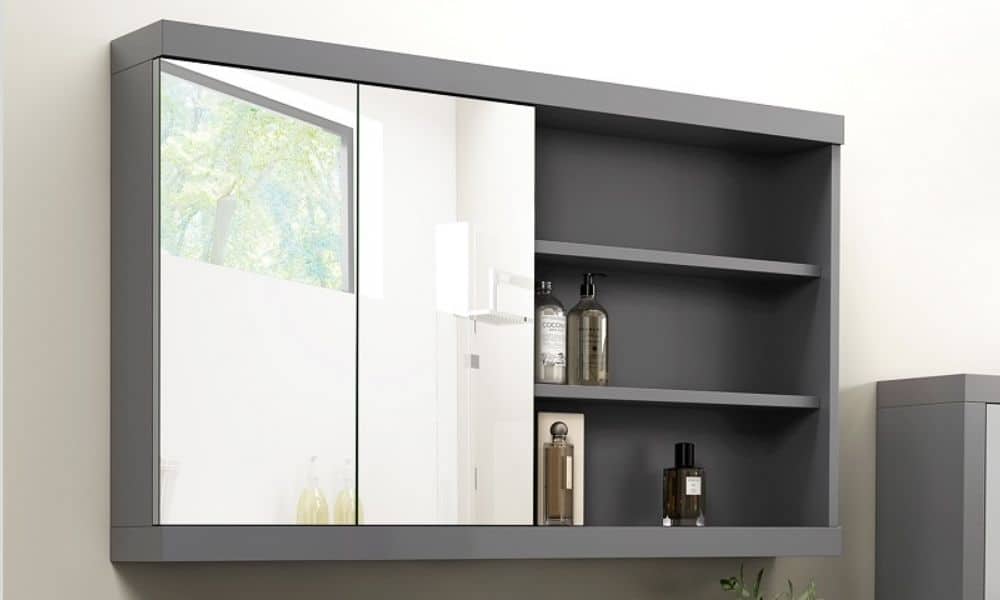 ---
8. Use Combo Sets for Better Space Utilisation (Basin & Toilet Sets) 
A basin & toilet combo is an awesome modern idea that saves valuable space without sacrificing the style. This combo set is, without question, a highly functional solution, especially for a small bathroom. The sheer variety of the matching combo sets spans minimalist styling, traditional artistry and contemporary chic. Take your pick from this vast collection and reinvent your bathroom.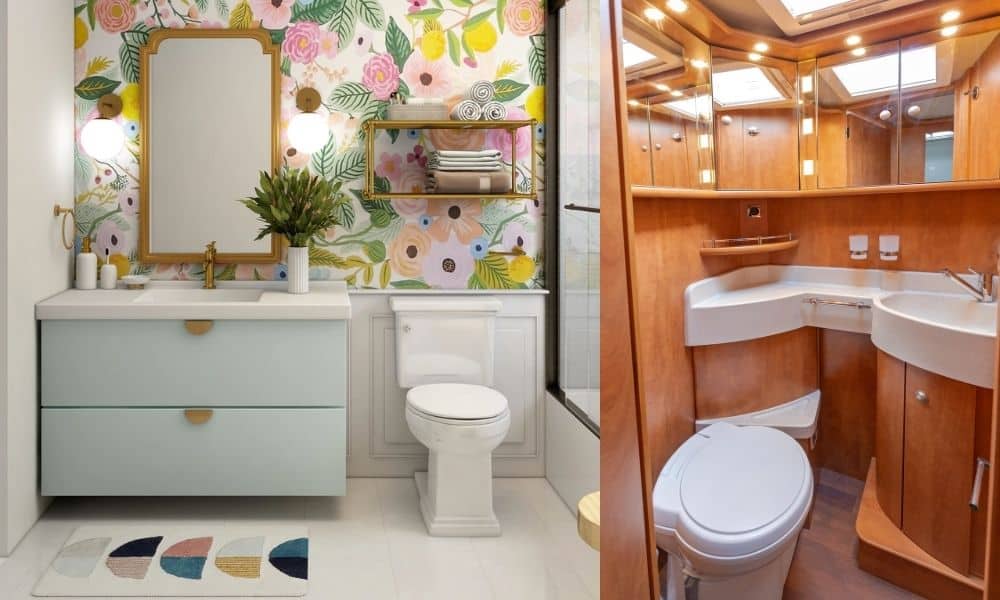 ---
9. Tile Up the Floor Space 
There's no end to bathroom tile ideas. You have hundreds of options for durable, non-slip and easy-to-clean tiles. And there are countless designs and arrangements, too. Create a unique bathroom tile design if you want. That's up to you. We suggest that you tile up the entire floor space of your bathroom. The reason for this is your bathroom will seem bigger when the floor is fully tiled. More light will reflect off the floor tiles and as a result, more light will bounce around the room.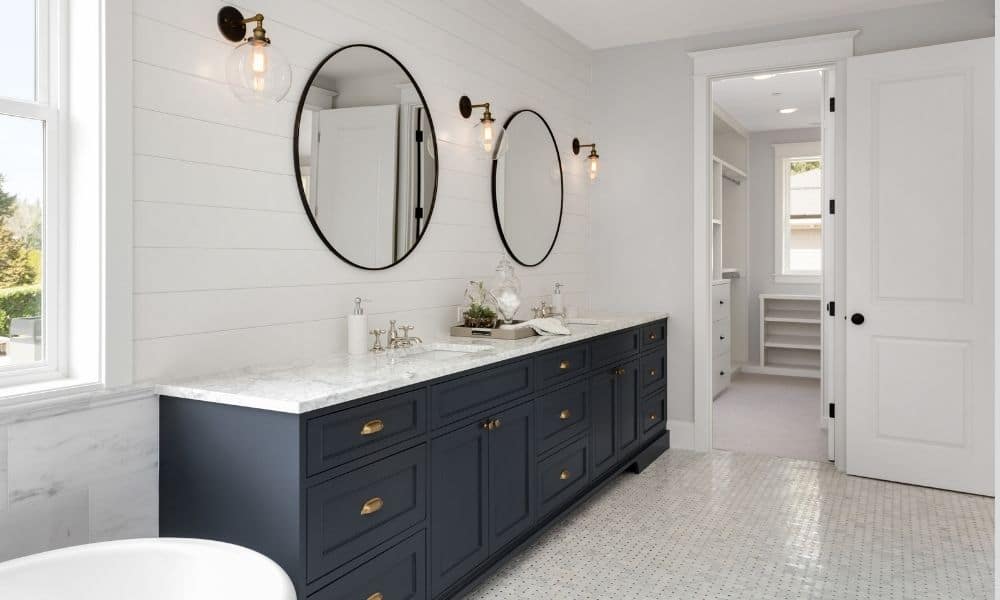 ---
10. Double Up Wall-Hung Radiators as Towel Rails 
Heated towel rails are an essential bathroom accessory. They enable you to say goodbye to damp towels on cold winter mornings. They are essentially cost-effective wall-hung radiators. You don't need a fancy radiator that consumes a lot of gas or electricity to heat a small bathroom. A base model will suffice. It can serve the dual purpose of heating the bathroom as well as your towel.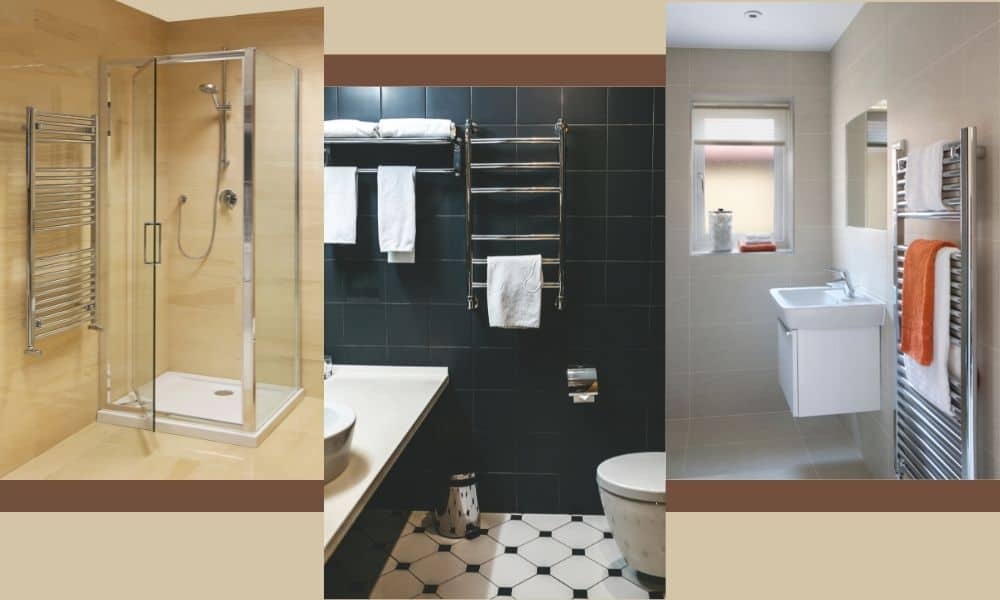 ---
Shop Small Bathrooms 
At Bathroom City, we stock all kinds of bathroom furniture and accessories for creating awesome small bathrooms. Regardless of the dimensions and type of your bathroom, you will be able to find the right accessories that complement your bathroom aesthetics.
---
Enjoyed reading this Article? Get some more Bathroom Inspiration with Top 13 Space-Saving Bathroom Ideas or  Ten Tips To Help Organise Your Bathroom Space Better.