11 Tips For Updating Your Bathroom On a Budget
Introduction
During the past 24 months, most people have been spending more time indoors than outdoors. Since we humans naturally crave variety, being stuck indoors for so long isn't pleasant.
On top of it, imagine having to see the same plain accessories every day. Each time you enter the bathroom, boredom can set in quickly when you see the same fixtures and fittings.
But don't worry. You can fix this problem without spending a fortune on renovating your bathroom. Outlined below are 11 tips on updating your bathroom on a budget.
Navigate to any section of this post by clicking on the links above.
---
Change Your Bathroom Lights
Bathroom lighting is a simple, low-cost update that can transform your bathroom.
Designer lights can certainly make your bathroom look fabulous. This isn't a budget option by any stretch of the imagination, though. But don't let the high price of these lights discourage you. We have good news for you. You can illuminate your bathroom with cheaper options.
Updating a bathroom with a less expensive ceiling chandelier, modern lampshade, or vintage pendant is possible, as well. With so many lighting options these days, you can brighten your bathroom regardless of your style or budget. Just pick bathroom lights that make your fittings and fixtures shine and your space lively.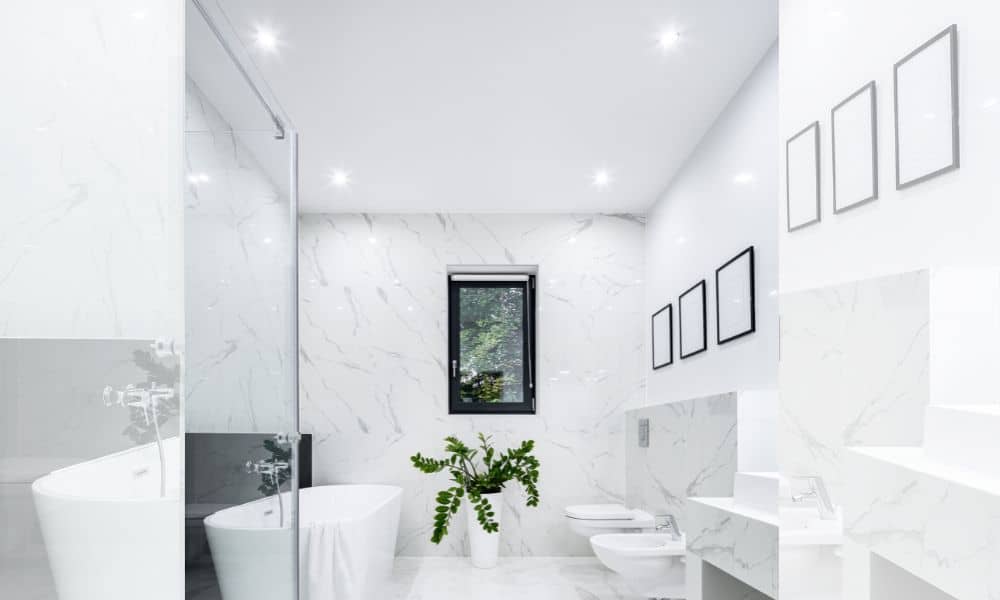 ---
Declutter Your Bathroom with a Tallboy
A tallboy is a storage unit that allows you to exploit the vertical space in your bathroom. With this floor-standing or wall-mounted unit, it's so easy to conceal all your bathroom essentials – cosmetics, hair care products, towels, and more. You can even use the space on top of the tallboy to keep indoor plants.
The main feature of a tallboy is it's available in a wide price range – from £89 to £694. These units are available in an assortment of shapes, sizes, and colours, too. So, it's easy to select a unit that complements your bathroom perfectly.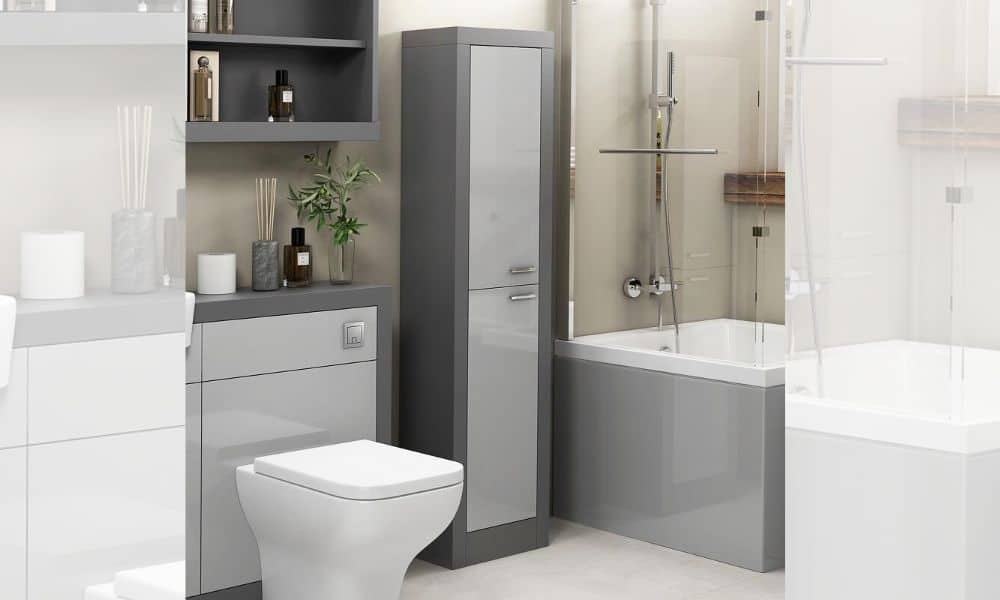 ---
Replace Your Mirror with a Wall-Mounted Mirror Cabinet
A wall-mounted mirror cabinet presents you with another option to keep your essentials out of sight and declutter your bathroom.
The main advantage of this compact storage unit is you can get rid of all the clutter on the bathroom countertop. It's hard to believe how much stuff you can hide away in this sleek and stylish cabinet.
Like a tallboy, wall-mounted mirror cabinets are also available in a wide price range – from £69 to £1240. The choice is endless in terms of size and shape. But if you want your bathroom mirror to evoke a striking appeal, then a mirror cabinet featuring LED lights is the right choice.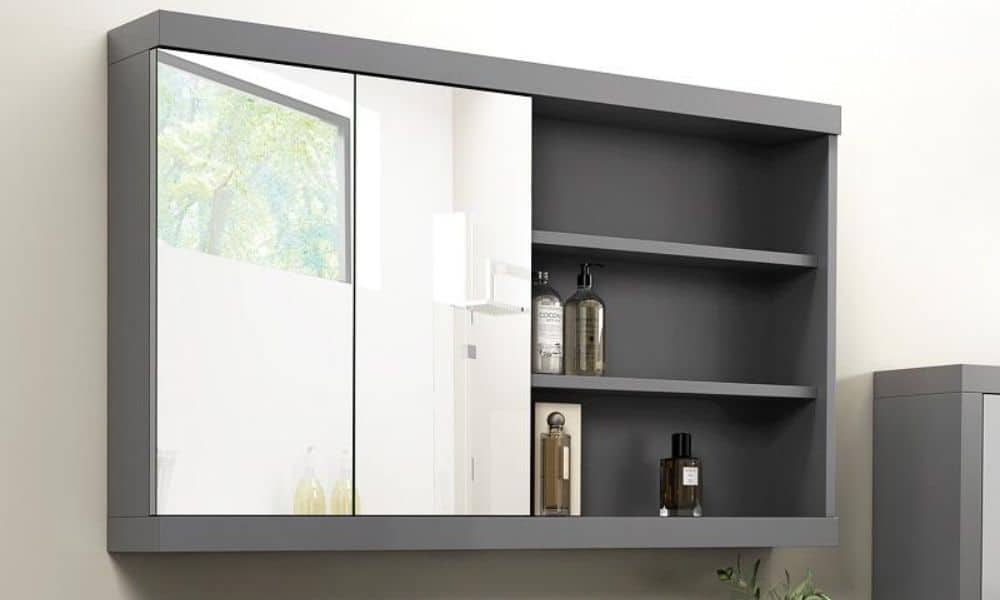 ---
Install a Vanity Unit to Hide Unsightly Pipework
If there's one thing that can ruin the appearance of your bathroom, it's unsightly pipework.
Fortunately, that isn't the end of the world. With a strategically placed vanity unit, it's easy to conceal the unsightly plumbing lines. The overall aesthetics of your bathroom will improve dramatically with this minor change.
Another benefit of installing a vanity unit is you add a storage option that has the potential to accommodate a lot of stuff.
Renovating a bathroom on a budget shouldn't be a problem, as vanity units are available in a vast price range. The inexpensive ones start at just £105. You can easily find a vanity unit that matches the aesthetics of your bathroom, as they are available in various colours, sizes, and shapes.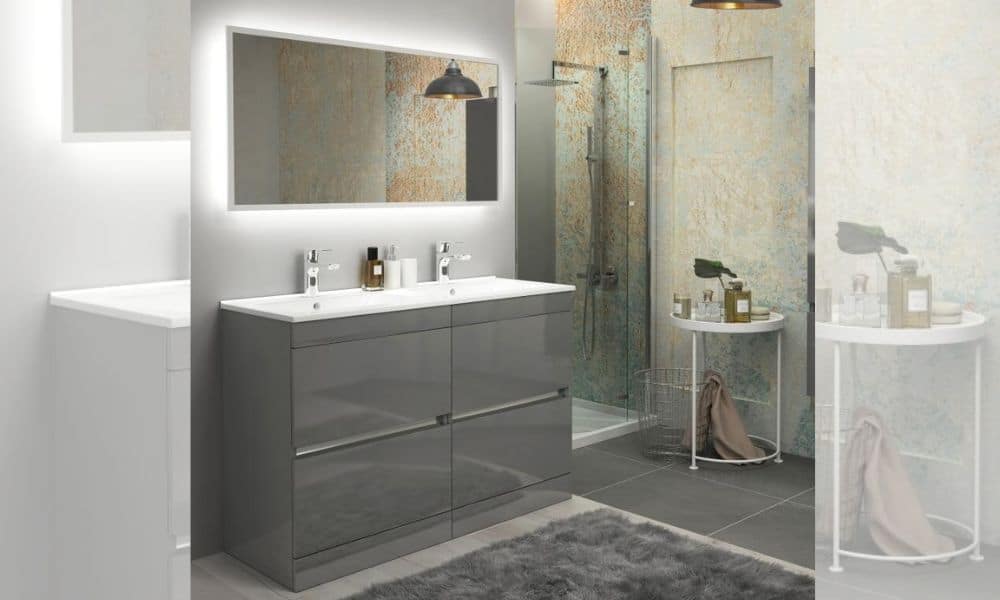 ---
Paint Your Bathroom
Painting the bathroom walls is the fastest way to transform its appearance. And if your bathroom is small, it's going to be really quick – labour-wise and cost-wise. You can even do it yourself. Some painting supplies and a bit of elbow grease are all you need.
A bright and cheerful colour will make your bathroom pop out. The top choices include sunshine yellow, bright green, and coral red. But if you favour a softer hue, then light pink, blissful blue, or light grey is a great choice.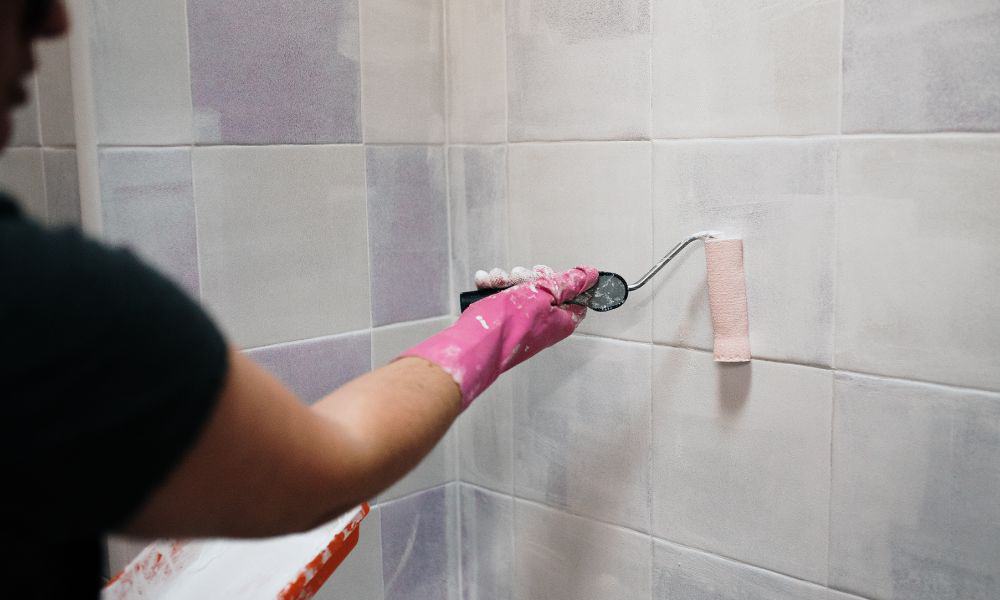 ---
Make a Statement with Wallpaper
Bathroom wallpaper is a functional addition that is gorgeously decorative. It's an effective solution to transform a dull bathroom.
A bold wallpaper design not only makes a statement but also breathes new life into your bathroom. The key advantage is it's a simple DIY project.
Before you stick the wallpaper, clean the wall with plain water. If the wall is particularly grimy, you can use vinegar instead of water. Wipe the surface dry with a clean cloth.
Remember, wallpaper is best on a straight surface without bends and corners. You can use it on an irregular-shaped wall too. But make sure you use extra glue such as Solvite wallpaper repair adhesive when you cut around things or cut to awkward sizes.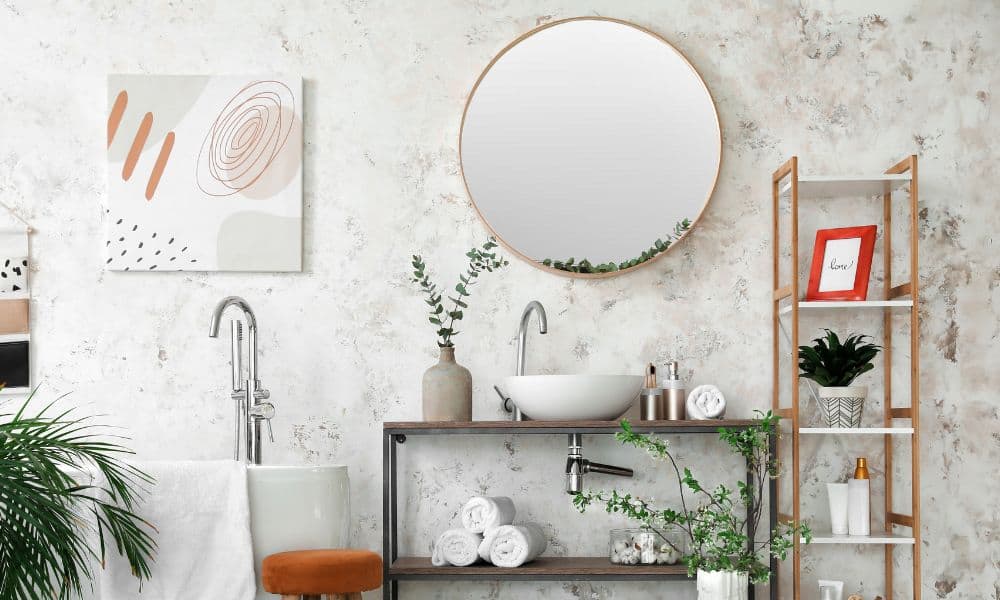 ---
Update Fixtures and Fittings
This is another easy way of updating a bathroom. Shower fittings are available in various styles, such as minimalist, modern, and classic.
Select a style that complements the existing style of the additional hardware in your bathroom.
For starters, you could change the basin taps and see the difference. Brushed gold taps or chrome taps are a great option. Similarly, matching vanity door and drawer handles in brushed gold or chrome finish present a stunning look.
Whatever fixtures and fittings you choose, just ensure consistency.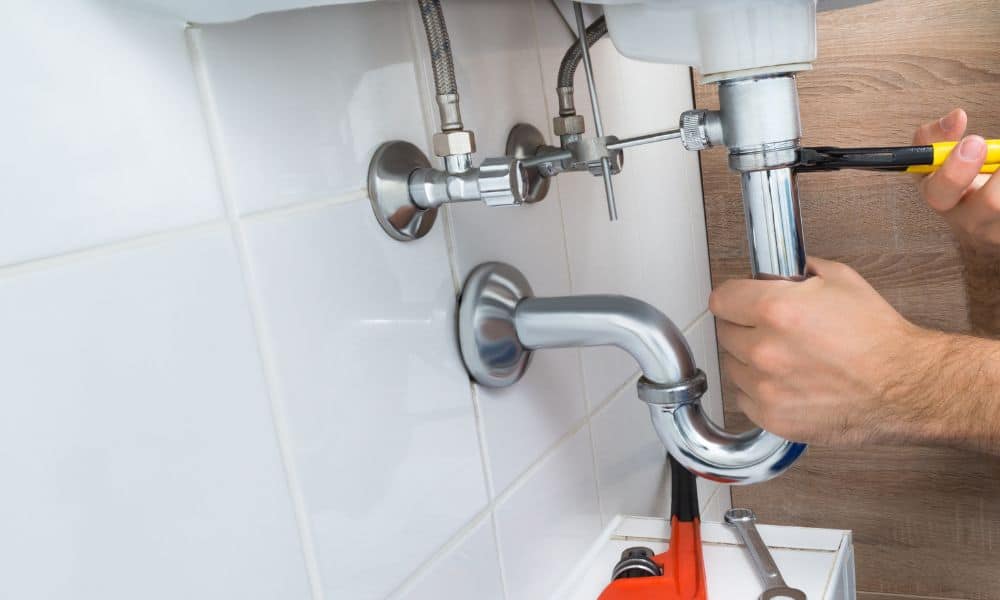 ---
Add Houseplants to Bring New Life
Houseplants are another colourful element that can breathe life into an otherwise lifeless bathroom. You need to be careful to select plants that thrive in low light and high humidity.
The ideal place for these plants is your bathroom floor. But if your bathroom is tiny, consider placing them on the windowsill or the top of a shelf or vanity unit.
In case your bathroom essentials occupy all the shelf space, you can still accommodate some plants. In such a situation, hanging the plants from the ceiling is a great solution. Some plants that can survive in your bathroom include Fern, Orchid, Peace Lily, Ivy, and Mother-in-law's tongue.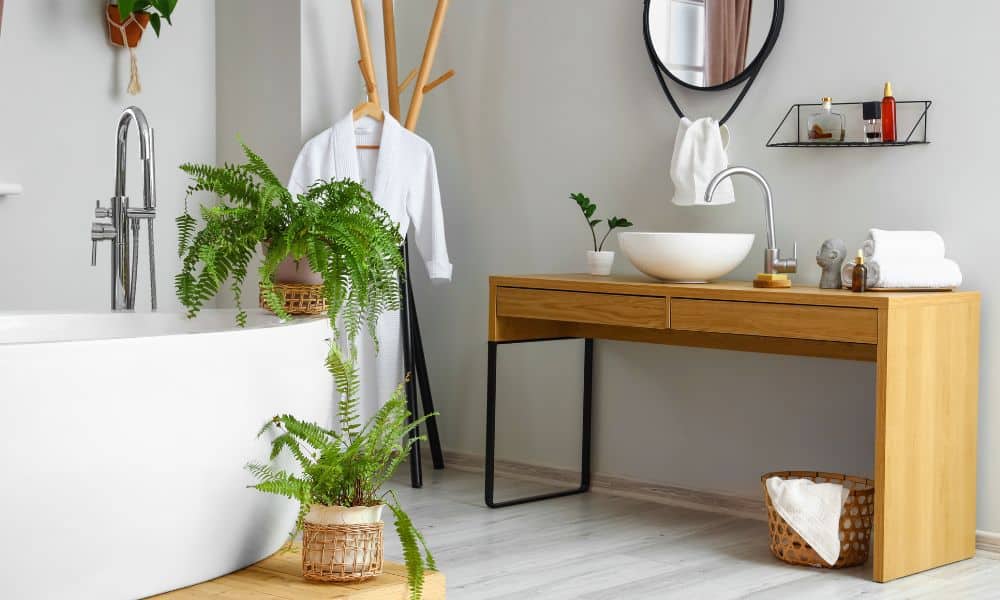 ---
Get a New Set of Towels and Linens
If your old towels and linens resemble sandpaper, it's time you bought a new set. New towels are more absorbent and feel great against your skin.
Make sure you choose the right length and width. Don't make the mistake of buying towels that are too small or too big.
Look for 100 percent Egyptian cotton. These fabrics are the best buy. For one, the fibres are finer and longer, and they give the towel that super soft feel. The other thing is make sure you choose light colour towels, as they can brighten your bathroom.
---
Add Storage Furniture
Renovating a bathroom is a creative undertaking and can be fun. If your bathroom lacks adequate storage space, you can consider adding storage furniture to maximise storage space.
The best place to install this furniture would be the empty wall space. For instance, you could mount a wall-hung 2-door cabinet with glass shelves.
These wall cabinets are available in various other options. 1 drawer 1 door, 2 revolving doors with open shelves, 2 drawers 2 doors, and more.
They are also available in different sizes. You can choose the right furniture that complements your bathroom from our collection of traditional or modern bathroom storage designs.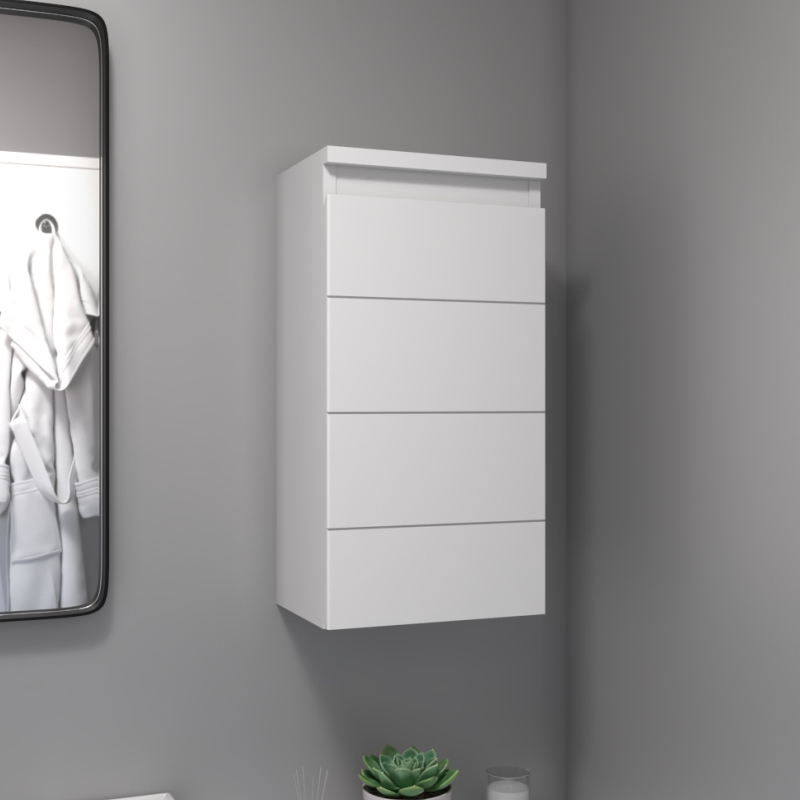 ---
Switch to a Rain Shower Head
Is your normal shower routine too boring? Then switch to a rain shower head today. The unique design of this shower head guarantees you the most relaxing shower possible every time. The best feature of this shower head is it's designed for relaxation.
Aim to position this shower head directly over your head. Water will then cascade down your body, easing tired muscles.
This would really be revitalising at the end of a long day. This shower head has a practical advantage in the morning, as well. You can count on it to drive you to a state of full alertness in an instant.
However, if you want to enjoy the full benefits of this shower head, don't fit it with a water-saving device.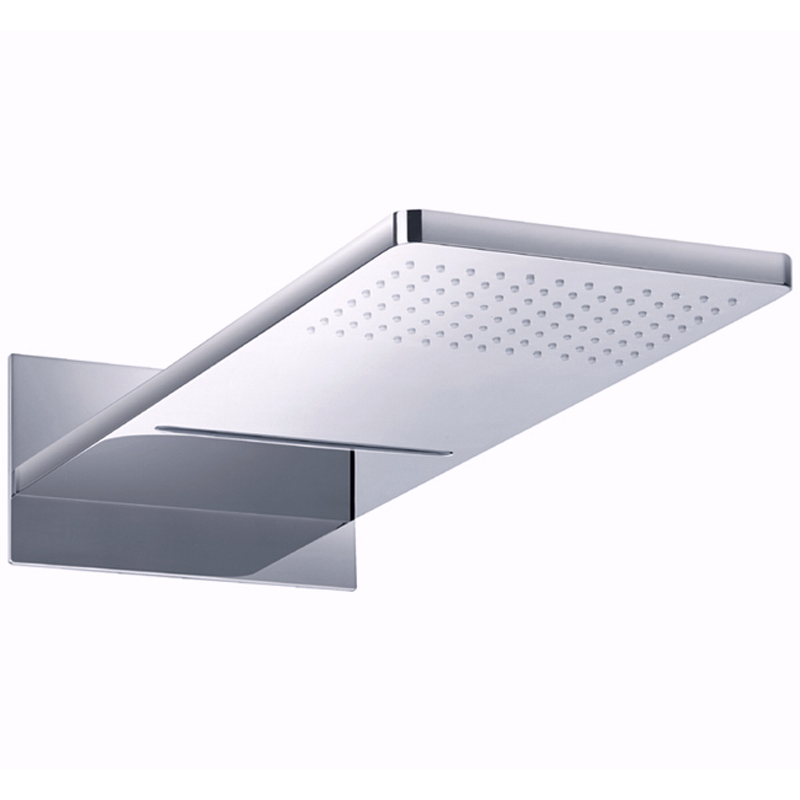 ---
Renovating/Updating a Bathroom Is Easy
With endless options for storage solutions, updating a bathroom is pretty simple. Regardless of whether it's traditional, modern, white, grey, corner, or combination unit you are looking for, you can find the perfect fit at Bathroom City.
---
Other Articles That You May Enjoy Reading:

Comprehensive buying Guides for your Bathroom: