7 Most Important Things to Consider When Buying a Shower
A good, relaxing shower – hot or cold – is immensely beneficial to not only your physical health but also to your mental health. Most often, a shower is the silent partner to a bathtub when it comes to the centre of focus in your bathroom. And by choosing the right shower valve, you can ensure a pleasant showering experience – and avoid a scalding or freezing dribble.
Factors to Consider When Buying a Shower
1. Shower Size
The first factor you need to consider when buying a shower is the size and layout of your bathroom. And the first decision you'll need to make is where the shower will go. Even a small change in your existing plumbing can prove to be expensive and time-consuming. If you intend to install a shower bath, shower enclosure or shower tray, you need to be meticulous with all the measurements. Picking the right shower can be a real challenge with the hundreds of varieties that are available. Examine closely the other factors outlined here before you decide which shower would be perfect for your bathroom.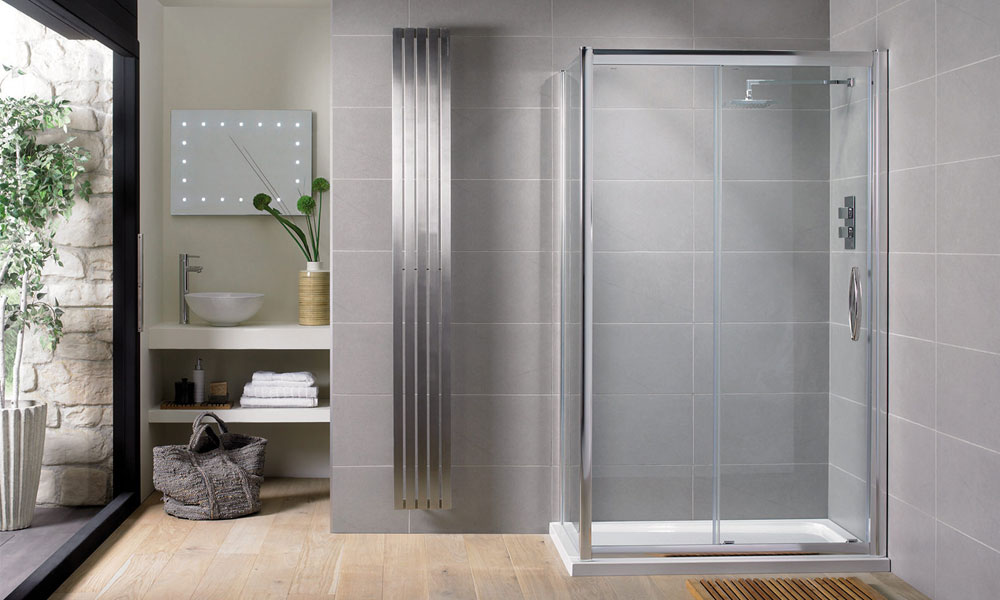 ---
2. Bathroom Layout
Dimensions: Measure the space available for the shower unit carefully. Since showers come in an assortment of shapes and sizes, you need to determine if the dimensions match the type of shower you intend to purchase.
Style: The bathroom is possibly the busiest room in your home, especially during the morning 'rush hour'. Ensure the shower fits seamlessly into the functionality of your bathroom. And since showers are available in an infinite variety of styles and finishes, you'll easily find one that meets your taste.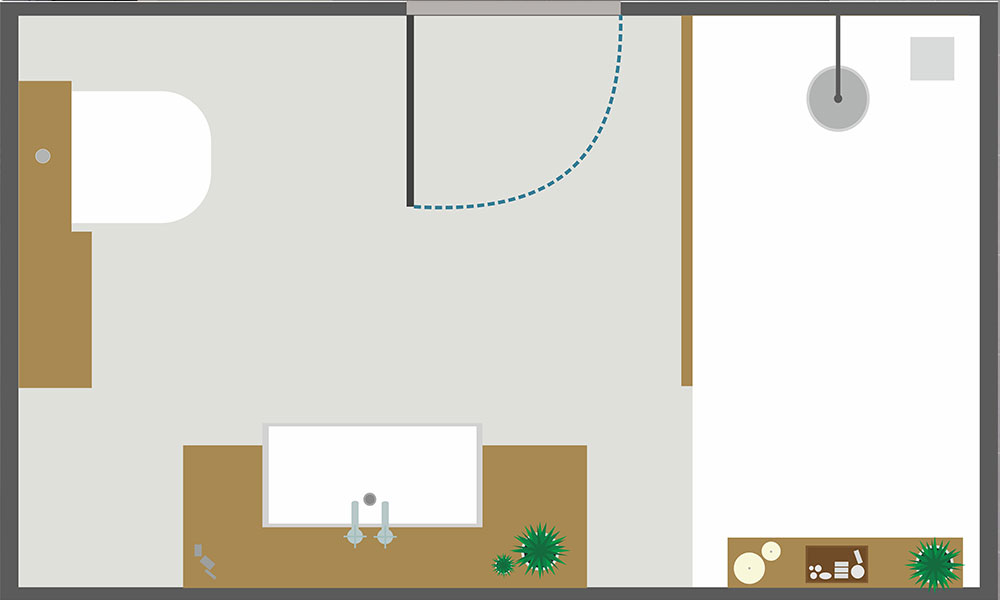 ---
3. Water Pressure
The type of water pressure in your home makes it easier for you to decide the type of shower you'll need to buy. For instance, if there's a combi boiler in your home, the water pressure will definitely be high. And a mixer shower would work well.
If the low water pressure is a concern in your home, then an Electric Shower (it's different from a digital shower) is the perfect choice for a low-pressure system. Another key benefit of this shower is immediate and consistent hot water availability. As the water is heated only when needed, this system is energy efficient, and you'll never need to wait for the water to warm up. An electric shower provides hot water for a long duration regardless of how many people need to use the shower. This shower is flexible as it can provide a cold-water feed as well.
---
4. Choose the Right Type of Valve
You have two options: Pressure Balance Valve and Thermostatic Shower Valve. A pressure-balance valve has a single handle that controls both the volume of water and water temperature. A thermostatic valve has two handles. One handle controls the amount of water, and the other one controls the water temperature. This valve enables you to change the flow volume while maintaining the same temperature. If you don't want any fluctuation in the water temperature (especially true if children and elderly people also use this bathroom), a thermostatic shower valve is the better option.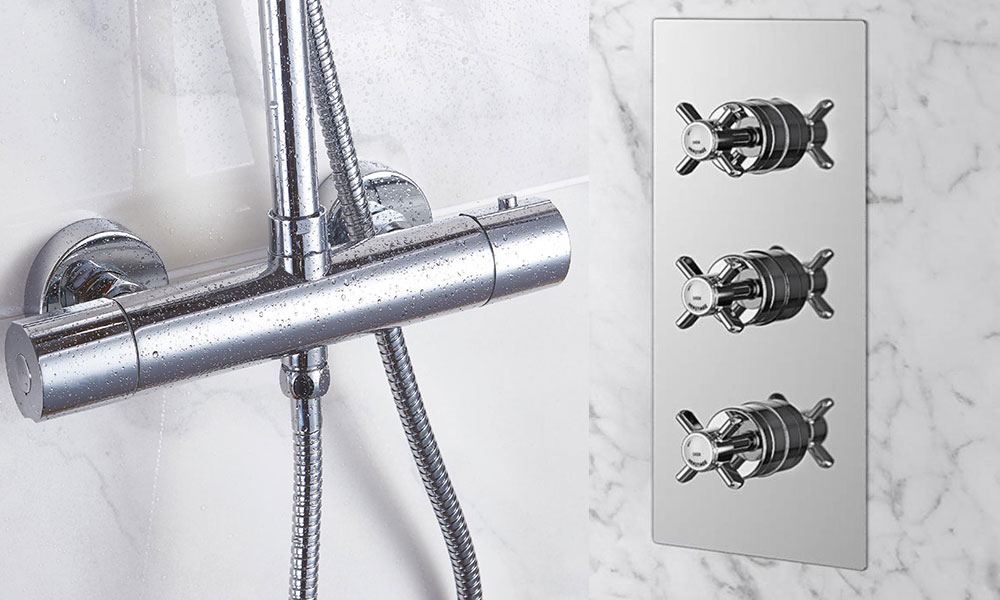 ---
5. Power
If you're buying an electric shower to offset the low water pressure in your home, consider how powerful you want your shower appliance to be. Note that a shower with the capacity to maintain a strong flow of hot water for a longer duration will need a motor at a higher power rating. In this instance, a power shower would be a better option.
A power shower has an inbuilt pump that ensures the water flow rate gets a significant boost, especially if your bathroom shower has a gravity-fed water supply system. This type of shower is the right option if there's a chronic low water pressure issue in your home. Also, this shower is the perfect choice if mixing cold and hot water to the optimum temperature is important to you.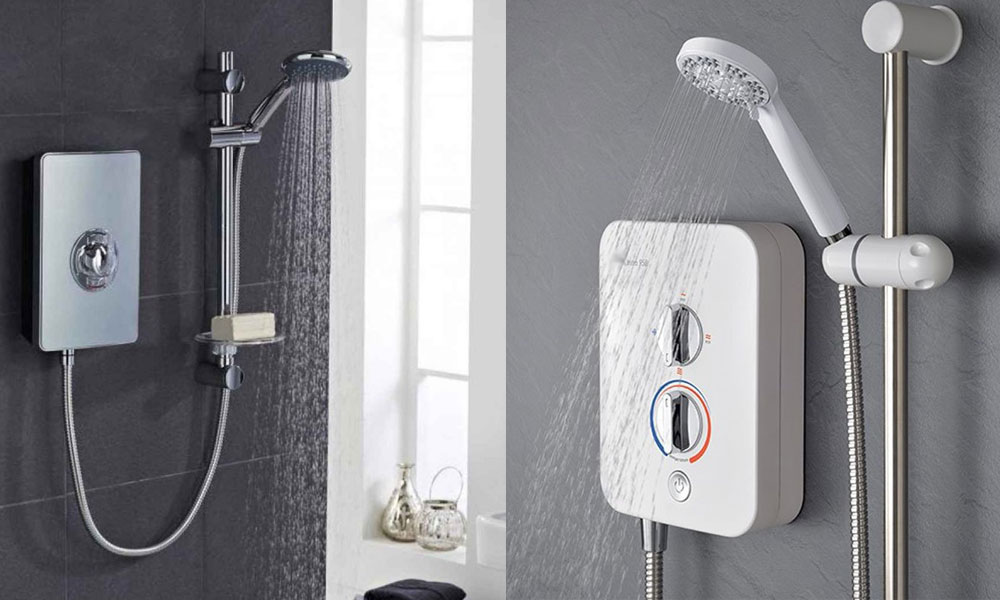 ---
6. Price
Determine how much you'd like to spend on the shower. When you consider all the above factors carefully, you'll better understand the useful features you need for your bathroom. The price of a shower ranges from £28 to £556. You can find hundreds of showers in this price range. However, if you're willing to make a higher one-time investment, you can certainly buy a premium product that will last you a long time.
---
7. Future-Proofing & Catering to People with Disabilities
Future-proof your shower unit by choosing the right shower enclosure for your bathroom. The 4 basic types of showers are walk-in, cubicle, open and closed.
Besides being practical and stylish, a walk-in shower is open-fronted. Since this shower is in level with the floor, it's easy to customize to suit the style you want.
A cubicle bathroom shower – available in square, rectangular or quadrant shape – is ready for installation as it comes complete with wall panels, door and tray. Since this shower unit is watertight, you don't need to safeguard nearby masonry against stray water splashes.
An open shower does not have a door. The watertight shower panels are easy to install and clean. This shower adapts neatly to any bathroom layout, and you can place the open side anywhere you want.
A closed shower needs three walls. These walls can be either glass shower panels or bathroom walls. The shower door prevents water from splashing out.

Showers for people with mobility concerns:
People with mobility concerns and seniors may have to be accompanied into the shower. Ensure that the ergonomics and the layout of your bathroom shower present easy access, comfort and safety. The smallest shower size that can comfortably accommodate two persons is 120x80cm. Install a wider door to facilitate easy entry and exit. An open shower is ideal for wheelchair access, and non-slip shower seats enhance safety.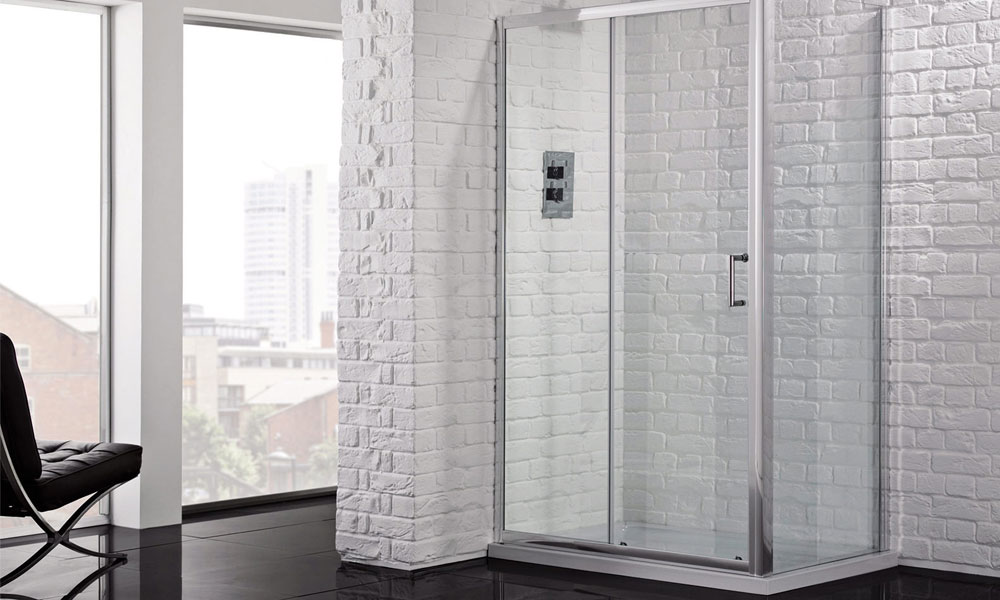 ---
Find your Perfect Shower
A shower is an important element of your bathroom. In fact, it's really important for several reasons. Apart from the functionality aspect, you need to pay special attention to the safety aspect. You have to safeguard your family members – especially young children – against thermal shock and scalding as they can happen very easily. Of course, installing an anti-scald device is a foolproof solution against this hazard.
The range of showers in our online store is wide and diverse. At Bathroom City, you can find showers from some of the most renowned brands in the world. For more information on the bathroom brands we deal in, call us on 0121 753 0700. Alternatively, please visit our showroom, open Mon. – Fri. 09:00–17:30, Sat. 09:00–7:00, Sun. 10:00–16:00.