How to Choose the Perfect Bathroom Mirror
Illuminated? Cabinet? Unfussy? A mirror is a bathroom essential, but with so many options to choose from it can be difficult to decide which is the right mirror for your suite.
A bathroom mirror should add convenience to your lifestyle, and hopefully, this guide will give you some inspiration in choosing the right mirror for you.
Cabinet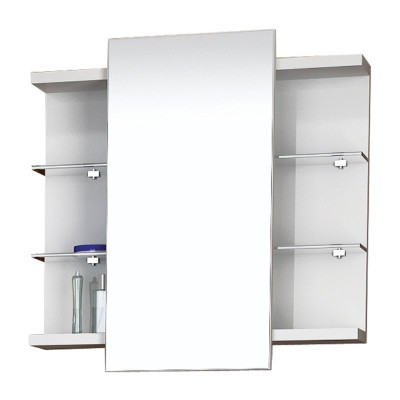 A cabinet mirror or a vanity unit with an incorporated mirror is ideal if you struggle for storage in your bathroom.
Multi-purpose furniture is a fantastic way to maximise your available storage space, however, it is important to make sure you have enough room for a cabinet before you purchase one, as a bulky wall hung cupboard could interfere with nearby doors if you don't account for space.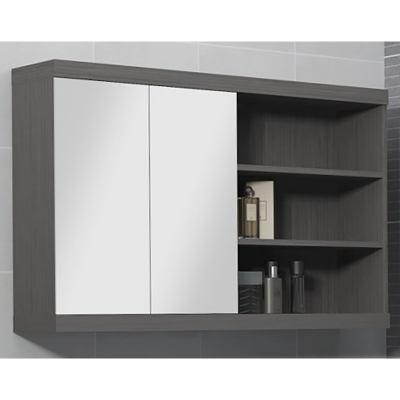 Another thing to take into account is what you will be storing in your mirrored cabinet, and making sure any medications or cleaning substances are out of reach of children.
Shadow Box or Ledge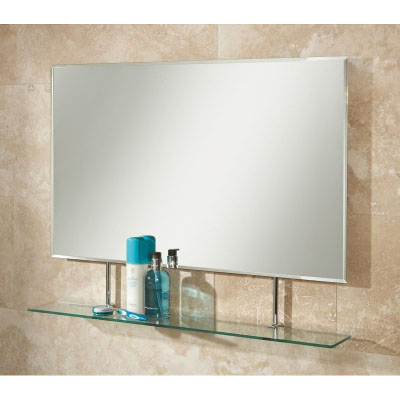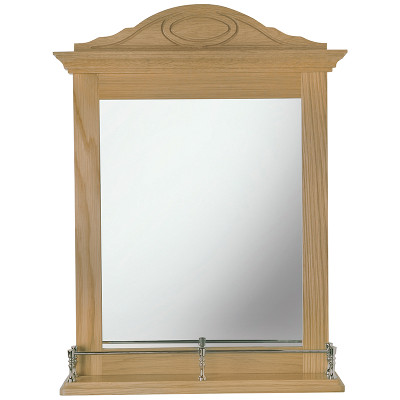 If you don't have the room in your suite for a mirrored cabinet, a shadow box mirror may be an ideal alternative. This is a mirror with a ledge at the bottom where you can store bathroom items you use every day.
Illuminated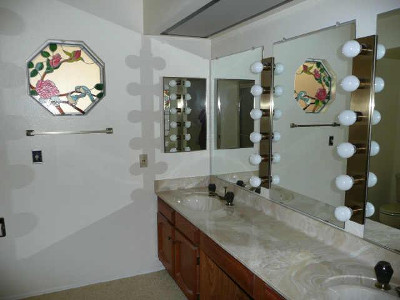 There is a variety of illuminated bathroom mirrors available on the market, and the range is ever expanding.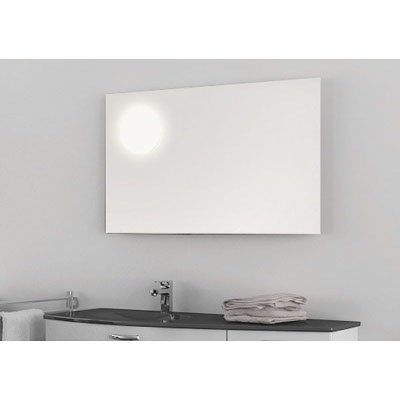 Experience the glamour of Hollywood stardom with a mirror framed by bulbs, enjoy the practicality of a cornice or LED backlit mirror, or gaze in wonder at the futuristic concept of an infinity mirror.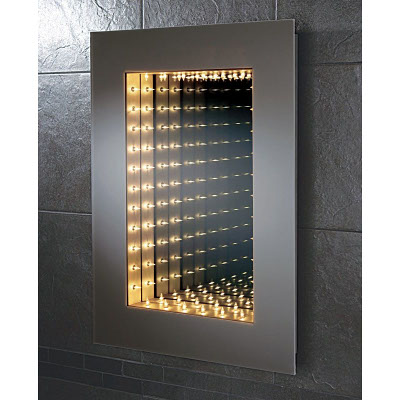 Illuminated mirrors are ideal for those who apply their make-up or shave in front of the bathroom mirror, but remember to take into account the need for a power source and that these styles of mirrors will likely only suit contemporary bathroom décor.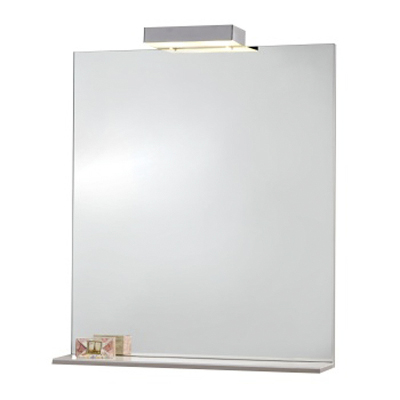 Extension or Swing Arm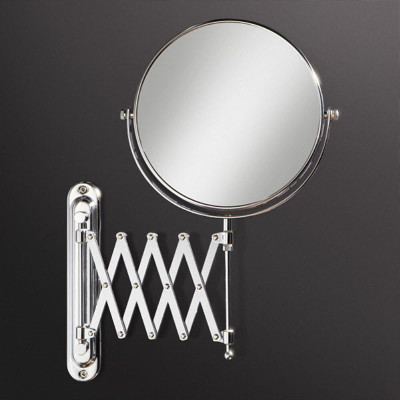 An extendible swing arm mirror is ideal if you need a bathroom mirror for close-up use but lack space. It extends out on a hinged arm and pivots for ease of use.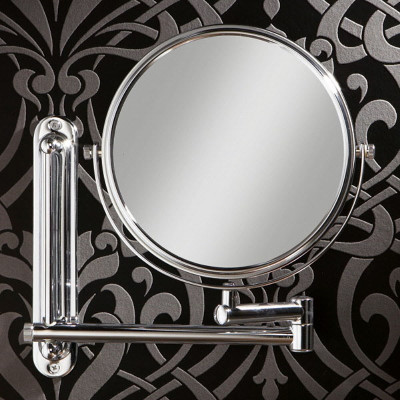 Vanity Mirror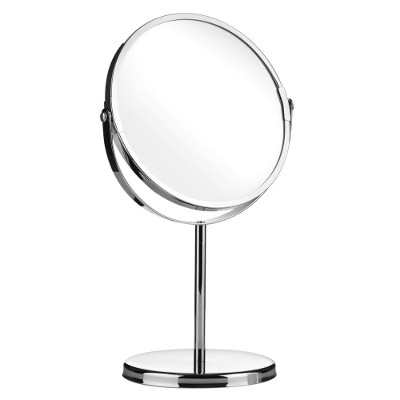 If you don't have the wall space for a mirror then a free-standing vanity mirror may be a viable alternative, as long as you have room on a surface for it to stand.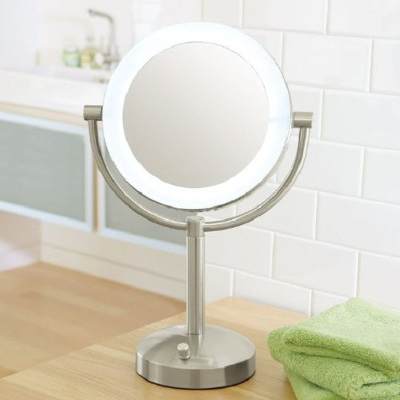 Vanity mirrors often have a magnified side, which is ideal if you do your makeup in the bathroom or use tweezers.
Full Length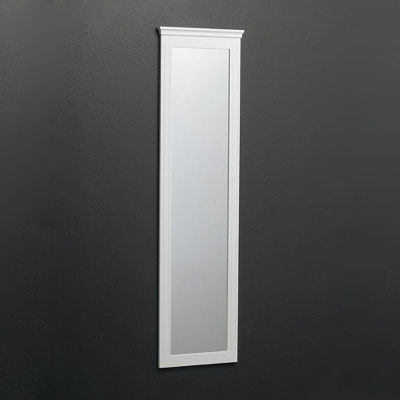 Many bathrooms may not have space for a full-length mirror, but the advantages of installing a large mirror in your bathroom include being able to strut your stuff in privacy while getting ready for a night out, and also being able to look at your entire body naked. Nothing wrong with that.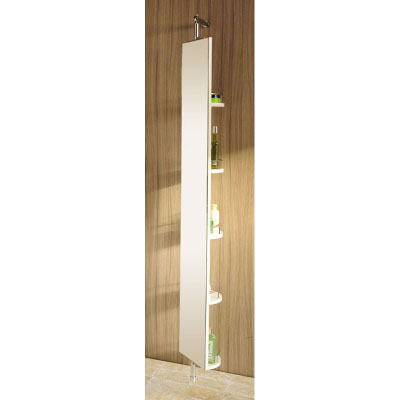 Some full length mirrors even double as shelf storage, maximising the space in your bathroom rather than taking up extra room.
Radiator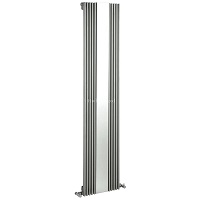 Another multifunctional solution is to install a radiator with a mirrored surface, solving the problem of heating your bathroom and taking up less space than installing a separate mirror and heater.
Framed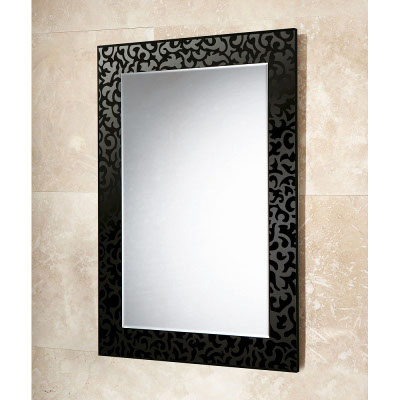 A frame can make or break how a mirror fits in with the rest of your suite. Do you want a grand ornate design or something more simple and minimalistic? A metal or wooden material? Are you going to buy a mirror that already comes with a frame or will you choose them separately?
Frameless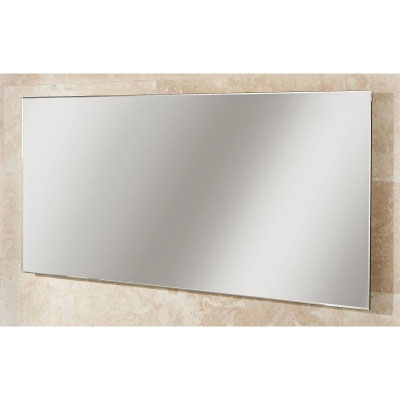 A frameless mirror will take up less room than a framed one, and it is possible to find ones to suit a modern or traditional suite. They don't have to look boring or plain either – many frameless mirrors have bevelled edges which can look just as sophisticated as a simple frame.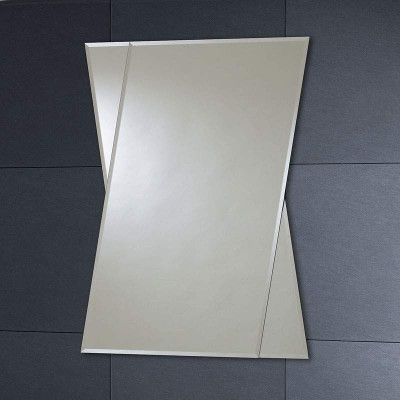 Venetian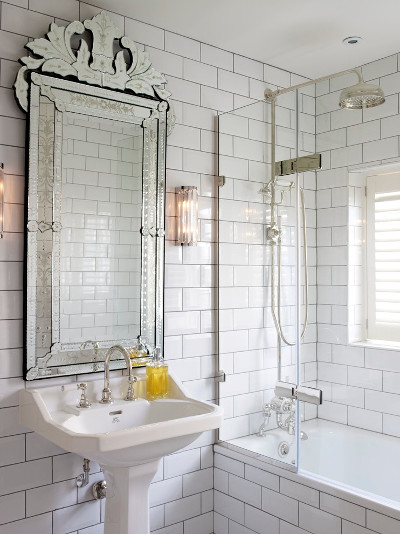 A Venetian mirror has a pattern etched into its surface to conjure a sense of grandeur and romance. These styles of the mirror are most appropriate in traditional and period style suites.
High Tech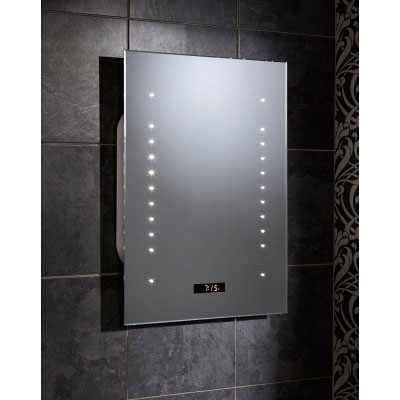 We are living in the future, and it is now possible to get a mirror that has an integrated radio and iPod connectivity. Some even contain clocks so you know how long you've been brushing your teeth (or contemplating your reflection) for!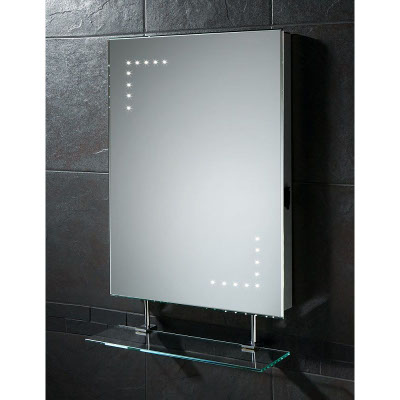 Some mirrors even contain heated de-mister pads which will ensure the dissipation of any condensation you would usually expect after a hot shower. A mirror with an integral shaving socket is also convenient for those who shave or use electric toothbrushes.
Captain's Mirror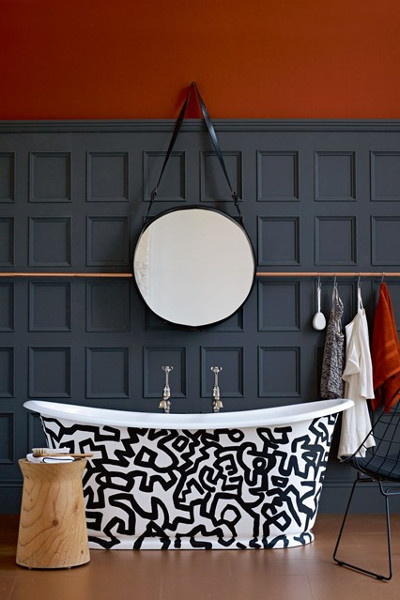 A Captain's Mirror is traditionally a round mirror hung on a piece of rope, and will look most at home in a nautically-themed suite.
Installation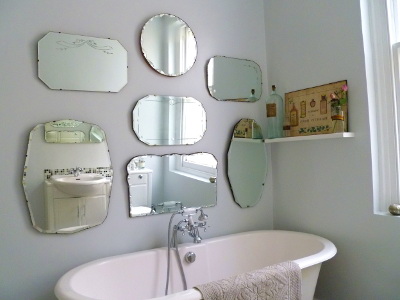 When installing a new bathroom mirror, it is important to know how permanent you want the installation to be – if you are living in rented accommodation you probably want something that can be removed easily, so it's best to stick with a mirror that can be hung on wire or string.
For a longer lasting but still semi-permanent installation, there are glues that are suitable for adhering a mirror to a wall for a significant amount of time but can be removed easily with an adhesive remover.
If you want your mirror to stay on your wall indefinitely then there are permanent glues that will ensure your bathroom mirror stands the test of time.
Measure Up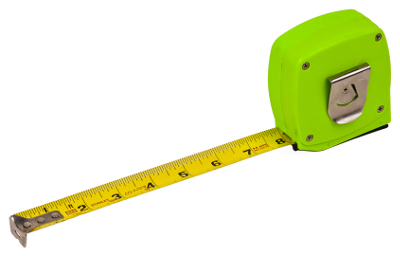 Before you go to a showroom, make sure you know how much wall space you have so that you know what size mirror you're looking for. There's nothing more annoying than buying what you think is the perfect addition to your bathroom suite, getting it home and realising it's too big/small/just looks wrong. It might be an idea to take a photo on your phone of where you intend to hang your mirror to take with you.
Also, make sure you know how high up you want to hang your mirror – if you're going for the traditional above-the-sink positioning then you don't want to place it too high to see or so low that it leaves an odd amount of space between the mirror and the ceiling.
Shape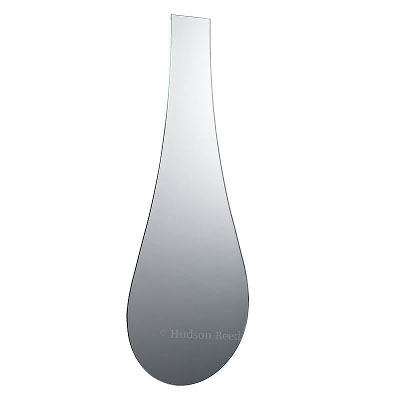 Square, rectangular, circular or oval? These are not your only options! If you're a bit of a maverick, there are exciting and unusual designs on the market that will create a fantastic focal point for your suite and something for your guests to admire when they come to use your facilities.