Our Guide to Complete Bathroom Suites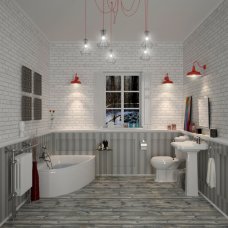 Your bathroom is a substantial development, requiring a little more attention then other rooms in the house. It cannot be changed to suit the seasons so when developing your new installation it is best to find a suite that promises all the style, comfort and storage you will need long into the future.
With such a wealth of individual products on offer, Bathroom City have created a number of complete bathroom suites designed by leading brands and designers which are ideal for those who want a stunning and functional suite without the stress. Whether it is for the smaller bathroom, en-suite or larger family bathroom, Bathroom City can offer you the complete package.
Bathroom City's complete bathroom suites and complete bathroom sets are compiled by bathroom experts, whether it's our own experienced sales staff or by a leading brand, our customers can be certain that our range of bathroom suites provides a stunning solution for any setting.
With a number of great brands and styles on offer, it can be difficult to find the single bathroom suite for you. Complete bathroom suites and bathroom sets are a great way to save you time and sometimes money, especially if you don't fancy dictating each individual element of the suite.
Bathroom City's complete bathroom suites are put together by industry experts, we offer bathroom suites of all styles and prices.
How to Choose a Timeless Bathroom Suite?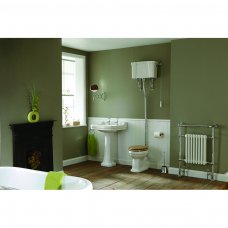 When browsing bathrooms both online or in a showroom, we all see products marked as either traditional or contemporary and it's pretty easy to tell the two apart.
Few products escape these labels, but bathroom suites and bathroom sets that do help to bridge the gap for a more versatile design, ideal for suiting any interior.
So why is this of interest? A bathroom suite is a long term purchase, it's far from a pair of shoes or a new toaster: a bathroom is hard to replace once it's installed and the process can be costly and time consuming.
That said, it is important to make your style selection perfect. Basically, you want to meet all of your style and function needs within your budget and not have to fork out a few months down the line because you can't stand your choice of 1920s art deco styling.
When choosing a timeless bathroom suite it is important to develop a design which suits the rest of your house, for example: nothing stands out more then having contemporary, minimal furniture throughout your living area and then taking a trip back to Victorian England when entering the 'water closet'.
Some Bathroom City Favourites
Traditional bathroom suites and bathroom sets are a great style choice none the less; capturing the essence of times gone by is the perfect path to gaining a bathroom which will stand the test of time in terms of styling.
Heritage Rhyland Bathroom Suite at Bathroom City
But what if traditional styling doesn't suit your home? Back on topic, that's where the suites that fall in between contemporary and traditional come in to play and we're going to talk about a few ranges that are worth a look when creating that timeless bathroom suite.
Often, traditional bathroom suites are defined by their high splashbacks, intricate detailing and angular lines. The Fraser bathroom suite from Jax is the perfect example of period style, delivering detailed period flourishes, angular styling and high splashbacks. A popular choice amongst Bathroom City customers that can also be found in House of Fraser in Birmingham city centre.
For another solution to a suite which stands the test of time, the Rhyland suite from Heritage combines traditional styling with contemporary minimalism, an overall look which incorporates low splashbacks and natural wood, for a design which is subtle enough to be timeless and stylish enough to make a statement.