How to Choose the Right Shower Head? Our Experts Share Helpful tips
When it comes to having its presence and style noticed, the showerhead isn't boldly demanding. At least, not as much as your bathroom mirror, vanity and tile as they make more significant visual impressions. Nevertheless, the showerhead is the most essential element of your bathroom because it's responsible for delivering a great showering experience each morning. Imagine having a realistic rain shower experience every morning. Let's suppose the water pressure in your shower head isn't adequate. But experiencing a realistic rain shower every morning is important to you. Now, will it not be genuinely frustrating? And that's certainly not the way you want to start your day. Let's examine some helpful tips on choosing the right shower head.
---
1. Trends
If staying on top of the most recent trends matters to you, then consider luxury. Getting luxurious makeovers for bathrooms – even smaller ones – has become a fad these days. People love to experience the pleasure of a mini spa every day in the privacy of their own home. A rain shower head fits in perfectly as it looks beautiful and presents a luxurious experience as well. Popularly known as the Shower Rose or Rose Showerhead, this traditional artistry and timeless piece resemble a rose shape. Adding a shower rose that comes with a nickel finish will ensure that your bathroom shower stands the test of time and not go out of vogue in a few years.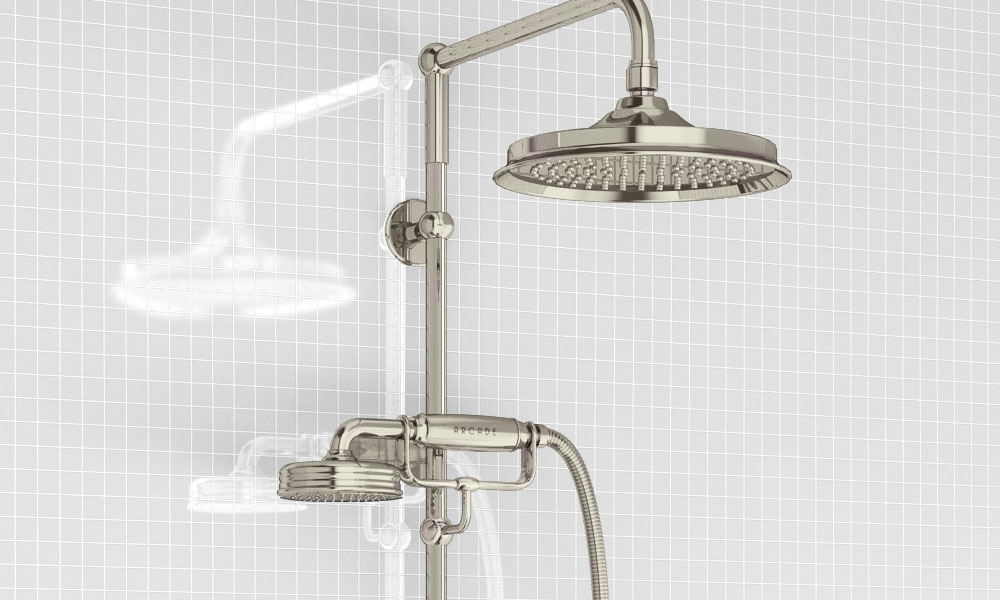 ---
2. Fixed Shower Head
A fixed showerhead, as the name implies, is fixed securely to a wall arm or shower arm on the shower wall. The major drawback of this shower head is that you cannot move or adjust it. A fixed shower head is designed for a shower enclosure and bath shower installation. It's firmly fixed to the wall and provides a splendid solution to showering. While this showerhead lets you achieve a streamlined look, the fact that it's attached to the wall does limit where the jet of water can be directed.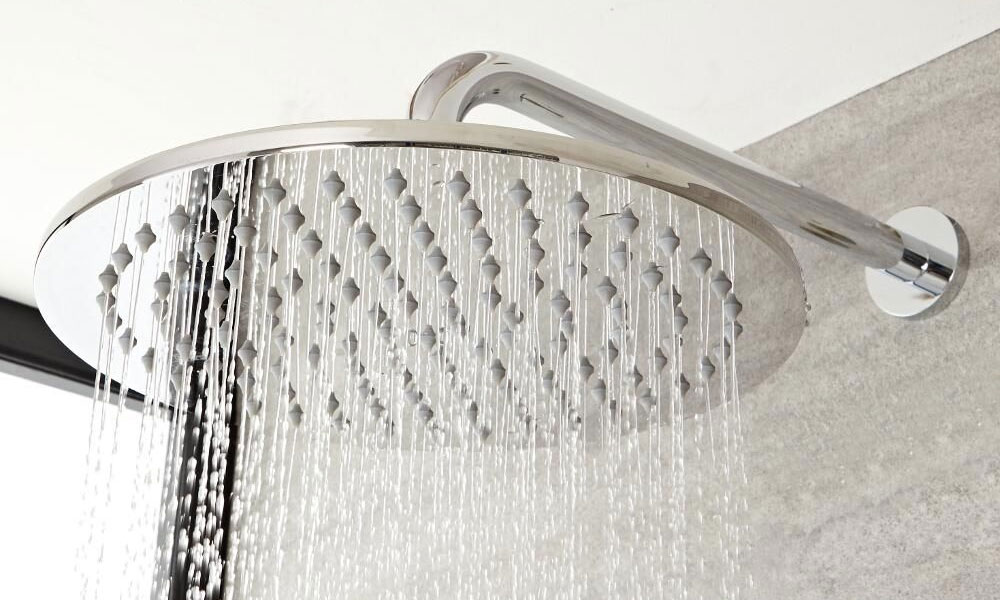 ---
3. Shower Handset
If you find that the fixed shower head doesn't present you with adequate flexibility, then the right choice for you is the Shower Handset. Also known as a hand-held shower head, this unit is attached to the waterline by a hose. You can direct the water jet precisely where you want it by holding the unit in your hand. This handset acts like a fixed shower head when you mount it on a slider rail. The best option is to buy a complete shower set that comes with both a fixed shower head and a matching handset. This would allow you to use either one depending on your mood.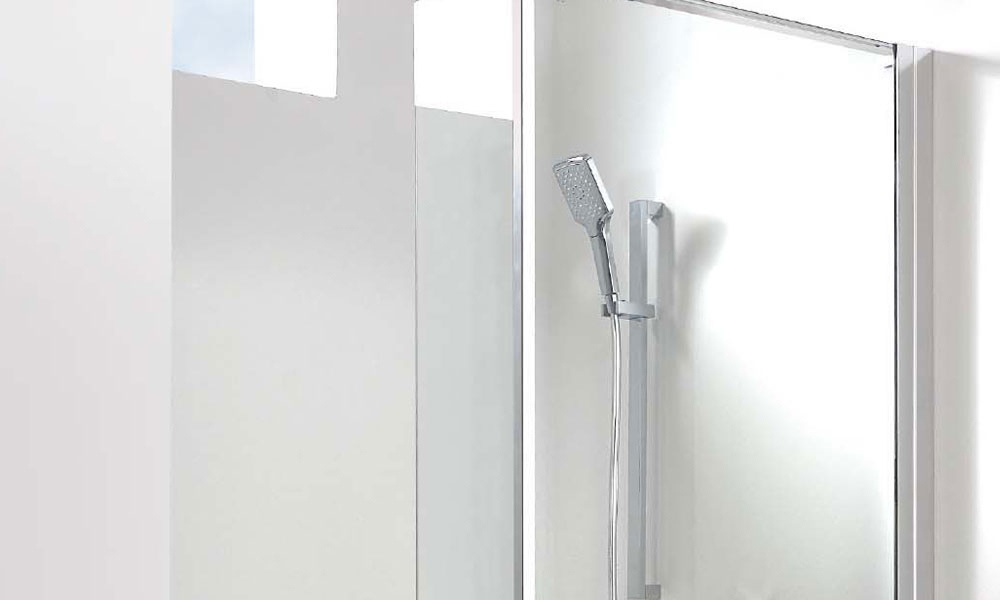 ---
4. Multi-Function Shower Handset
While having a shower handset along with your shower installation provides tremendous convenience, adding a multi-function shower handset is a fabulous choice. That's because this shower handset presents you with several jet options – a soft massage, a fine mist, a deep scrub, and many more. A multi-function shower handset allows you to enjoy a more luxurious showering experience.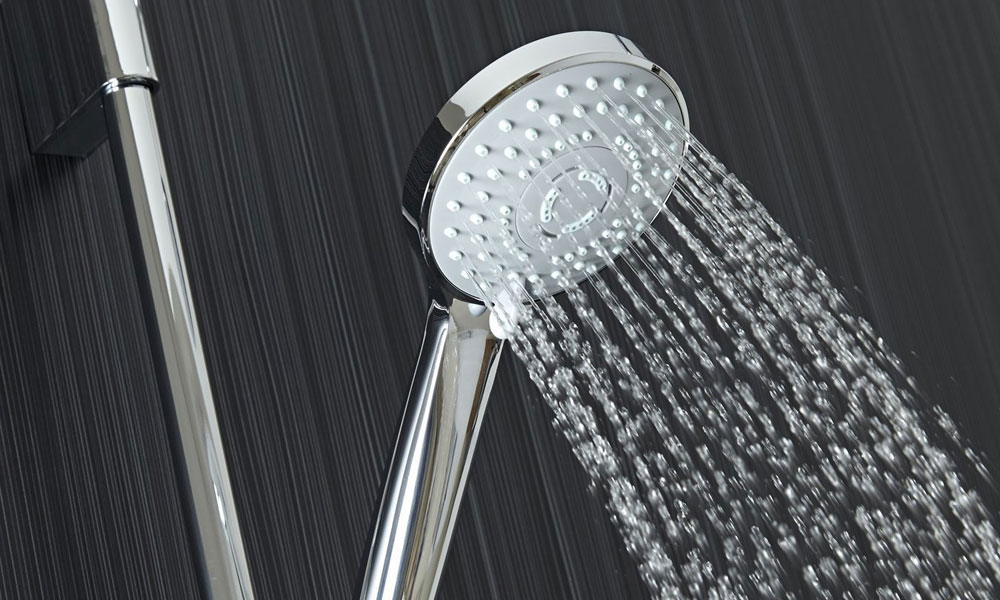 ---
5. Low-Pressure Shower Heads and Low-Pressure Handsets
Isn't it frustrating to find the water jet is too feeble to wash off the soap suds when you're showering? The best solution to a low-pressure water system is a special low-pressure showerhead. This unit is compatible with water systems that are vulnerable to low pressure. A low-pressure showerhead provides a good water-flow consistently without the need for another shower pump. The best feature of a low-flow showerhead is that it helps you achieve peak water efficiency. By using approximately 2.5 gallons (9.5 litres) of water per minute (compared to approximately 5 gallons [19 litres] per minute) that other showerheads use, you save water every time someone uses the shower. As a result, you'll see a dip in your utility bill.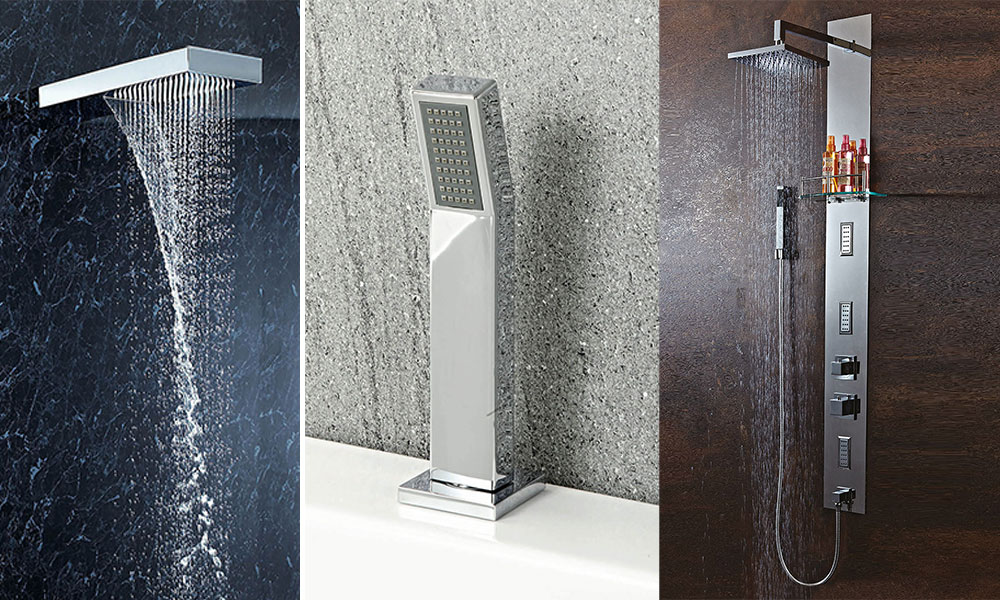 ---
Shop Bathroom Shower Heads Online
Regardless of the type of showerhead you choose, it's vital that your choice complements your overall bathroom decor. Sleek, angular designs suit a cutting-edge, minimalist look. If the low water pressure is an area of concern in your home, then a low-pressure showerhead should be the automatic choice for your bathroom shower. At Bathroom City, you'll find a broad range of showerheads, shower handsets and shower arms in both contemporary and traditional styles from all the top brands. We assure you that whichever type of shower head you choose, you'll be able to find the right one.