Setting Up or Remodelling a Bathroom? Top 10 Mistakes to Avoid
Introduction
Renovating your bathroom is a big job. And you need to make sure you avoid making any big-regret bathroom design mistakes because a utilitarian bathroom is essential for maintaining a happy and functional household. The idea of a brand new bathroom can be both appealing and exciting. This opportunity might tempt you to be creative and put a bit of 'you' into your bathroom decor. You know your bathroom is the room where you escape life's problems. Hence, it's important that your bathroom doesn't become one of the problems you're trying to escape from.
Here are the Top 10 Tips & Mistakes To Avoid When Setting Up or Remodelling a Bathroom
Navigate to any section of this post by clicking on the links above
---
1. No Windows
Lack of ventilation is a problem for obvious reasons. Nobody wants to clean themselves in a dark and damp room with no natural light. If you're building or renovating a bathroom, try and position it on the outside of the house in a room with an outside view. Nothing is more therapeutic than natural light. But if an outside window is out of the question, installing a skylight can offer the light and air needed to create the feeling of natural ambience.
---
2. Over Exposed
Compared to other rooms in the house, the bathroom is the most private, so we advise keeping it segregated. This doesn't mean
you have to extend your home and build a secret corridor to your bathroom. It simply means maintaining a definitive bathroom location. At Bathroom City, we have come across every type of bathroom situation in every type of property. With reference to flats or apartments, nothing is more of a turn-off than a bathroom situated near the living or dining area. Our advice – keep your bathroom segregated from the rest of the rooms in the house.
---
3. Overspending
This is by far the most common remodelling mistake homeowners make. Failing to budget accurately can result in overspending. You start with a set amount in your bank account. You know you don't want to exceed this amount. Now, it's up to you to restrict your spending, no matter what. The only way you can stick to your set amount is by getting detailed item-wise quotes from different contractors. Make sure the quotes include labour as well as all the conceivable materials you'll need to complete the project successfully.
Once you have picked the most favourable quote, add an extra 20 percent. The extra amount will take care of any unexpected contingencies like a premium bathroom accessory or fancy paint colour you choose at the last moment. Don't assume you'll be able to find low-cost materials and cut corners. If you set your overall budget slightly higher than what you expect to spend, you'll not overspend. And importantly, you'll not have to face the difficult situation of getting stuck in the middle of the project with no cash to finish it.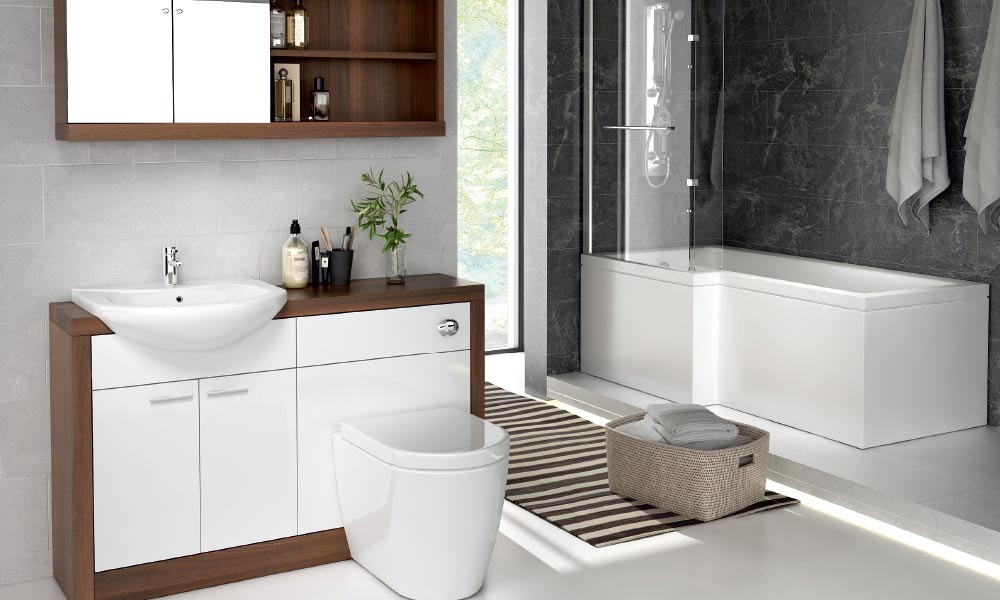 ---
4. Ignoring Function, Choosing Style Instead
Sure your bathroom looks great. But have you given a thought to how well it works? Remember, you can find beauty in the function along with a stunning look. For instance, you might love the seductive appearance of a shower-head. However, you find that the spray is pretty ordinary when you get under it. Yes, that's the point! It's tough to love a bathroom that falls short in meeting your needs. Rather, you'll love your bathroom all the more if you craft it to meet your needs.
---
5. Not Preparing Well
The bathroom is fitted to stay for decades. So investing a good amount of time in its layout, design and style is highly recommended. Failing to prepare is preparing to fail, so make sure you know what exactly you want. Be aware of the small details too, as poor preparation can prove to be fatal.
An example of poor preparation would be failing to take the depth of the bathroom tiles into consideration before installing a shower valve. Poor attention to detail will prove to be costly and can cause the shower wall to hang over the bath – not a good look.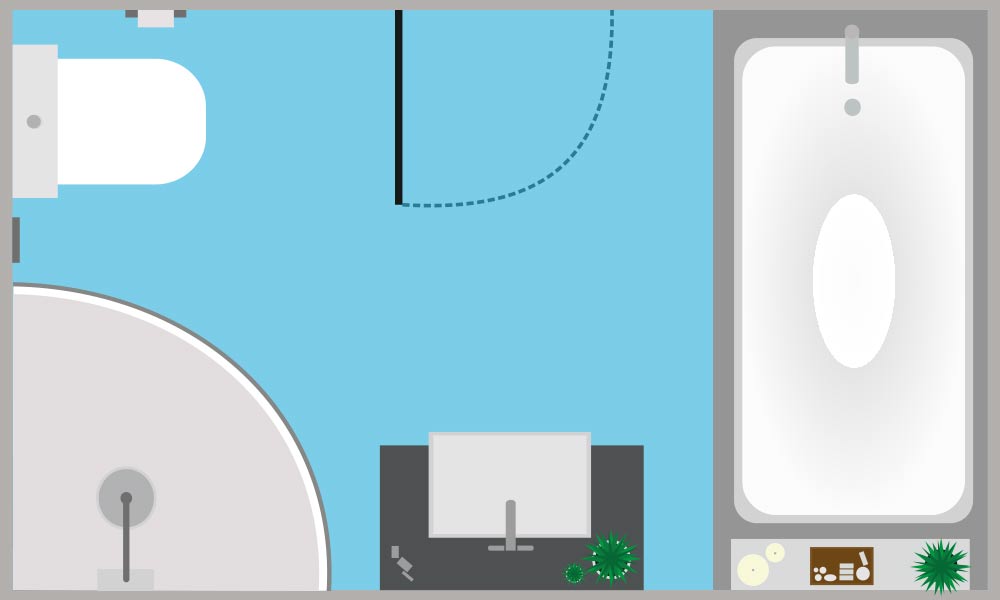 ---
6. Assuming Bigger is Better
It's not. Whether you are looking to beautify a large master bathroom, or you are looking to design a smaller en-suite, the most important thing to remember is that the bathroom does the job it is supposed to. It goes without saying that a bathroom that looks good is nice. However, what good is a luxurious freestanding bath and top of the range walk-in shower if it doesn't work properly. Our advice is to prioritise practicality and function, before style and beauty.
---
7. A Bathtub or Shower with the Water Drainage at the Wrong Place
This is an expensive rookie mistake that happens mostly in a DIY bathroom renovation. The common reason for this is the hole for the water drainage does not line up with the plumbing drain in the bathroom floor. Remember, when water does not drain completely in your bathroom, it can result in bad odour. To ensure the drain is at the right place, you need to measure the new bathtub or shower pan to the inch before installation.
---
8. Lack of Adequate Storage Space
Adequate storage space is the primary prerequisite in every bathroom. Insufficient storage space can affect the functionality of your bathroom. Therefore, you need to incorporate separate storage areas that include at least two options from among the following: a closet, a vanity, a tall boy, a wall hung unit or a free-standing cabinet. The two or more storage units you incorporate will house all your bathroom essentials such as toiletries, medicines, cosmetics, towels, and more.
---
9. Ignoring the Bathroom Ventilation Fan
The bathroom ventilation fan – also known as the bathroom extractor fan – is, unfortunately, the most overlooked bathroom accessory. The right-sized bathroom exhaust fan will ensure humidity doesn't get trapped in the enclosed space of your bathroom. If humid condition persists, the moist environment results in the development of mould and mildew. As a result, the paint, grout and metal deteriorate. You can easily overcome all these problems by installing an extractor fan that has a higher extraction rate and includes features such as a humidity sensor and built-in timer.
---
10. Insufficient Lighting
Insufficient lighting – a common mistake – is another serious cause for concern as it hampers the overall functionality of your bathroom. You may feel that the existing light is alright because it's been that way for years. But that's no reason for the lighting to be poor even after the renovation. While it's easy to get used to the lighting you presently have, it's much better to have more lights in your bathroom. Better lighting makes styling your hair, applying makeup or shaving in the morning so much easier. The perfect time to install a shower light or some LED lights next to your mirror is during a bathroom renovation.
---
Shopping for Bathroom Fixtures Online
You don't need lots of cash to give your bathroom a facelift. Avoid making the costly mistakes emphasised here and you'll save a lot of money and headache down the line. Create your dream bathroom by keeping these tips in mind and planning well.
At Bathroom City, we believe the bathroom isn't just a room in the house, but a place where our customers can escape the stresses of life. For more advice and information on your bathroom possibilities, call now on 0121 753 0700 or visit our showroom in Tyseley Birmingham, open Monday to Friday 9:00 am to 5:30 pm or Saturday 9:00 am to 5:00 pm and Sunday 10:00 am - 4:30 pm.
---
Other related articles that you might also like